About UsWe make signage, wrap vehicles & so much more…
More Creative, based in Launceston, positioned perfectly within Cornwall for all sign projects whilst also serving the UK for bespoke projects.

We produce all kinds of bespoke internal and external signage as well as specialist interiors, museum displays and interactives. The whole process for any project can be covered in-house, from design through to manufacture and installation, but we also have some great partners at specialist design agencies that we work with.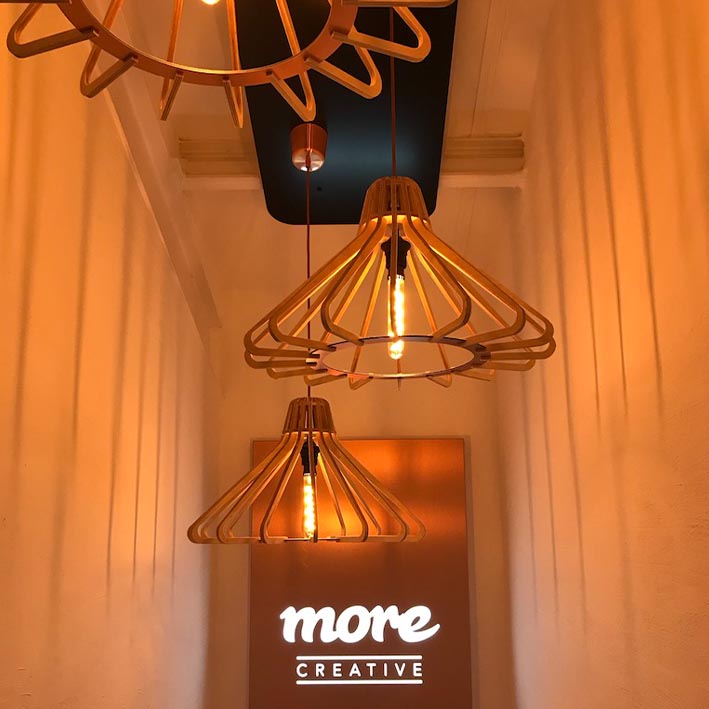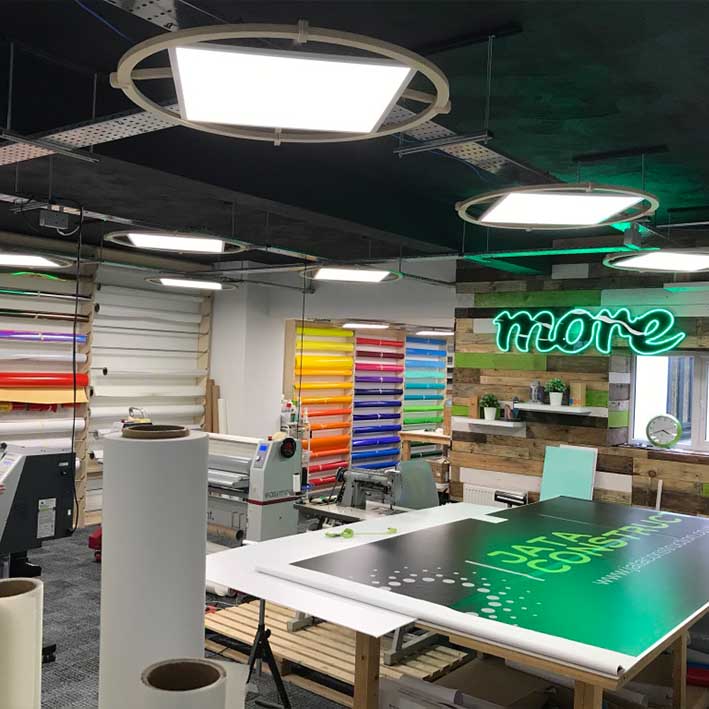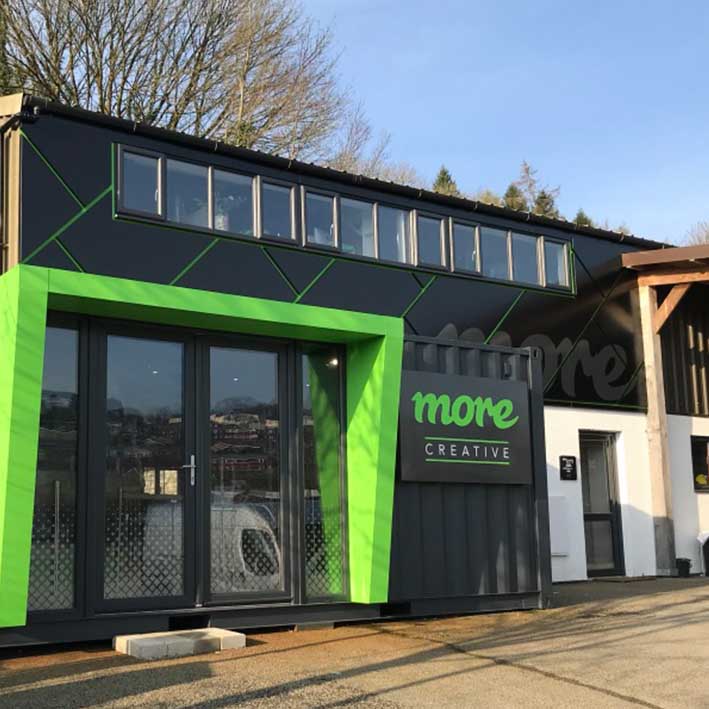 Why More Creative for your project?
Our specialist team prides itself on it's expertise, and through direct, personal contact with our clients, we have a unique ability to provide a tailored solution to any specification. This includes a full in-house service from initial concept to finished installation. This approach ensures that the customer gets the service and product they want, and are involved in their project every step of the way.

Our team has a tried and tested approach to educational and historical exhibits both on a national and local scale throughout the UK. Coupling our experience with enthusiasm for new and innovative projects gives us a unique creative edge. We are highly specialised with creative manufacture and combining this with a problem solving attitude, we are able to create unique and specific solutions for any brief, with no limit to size.

Combining our skill-set of designers, electricians, engineers and carpenters alongside our plethora of high-end machinery ensures that our service is unrivalled.

Our Objectives
Make beautifully designed signage and produce high quality interior spaces consistent with our clients branding.
Provide fantastic customer service for all projects.
Create strong relationships with our clients.
Use the highest quality materials for all aspects of projects.
Deliver products to our clients in a timely manner.
You can visit our showroom in Launceston, Cornwall to discuss your requirements with our team, alternatively you can contact us by the following methods…

08:30am - 5:00pm Monday to Friday
Southern Works | Newport Ind Est
Launceston | Cornwall | PL15 8EX
Don't forget to follow us: