work we are proud of…Signs
More Creative are specialist sign makers providing all types of signage including 3D shop signs, post signs and quality heritage sign systems. Don't forget to also checkout our illuminated signs and point of sale sections for more signage ideas.
Select one of the following categories to see examples of our previously completed sign projects…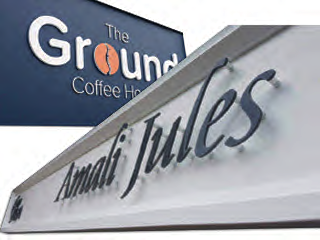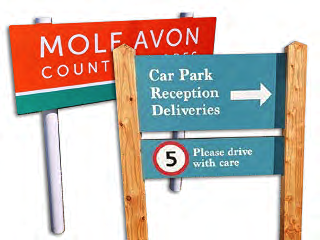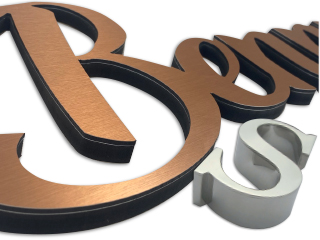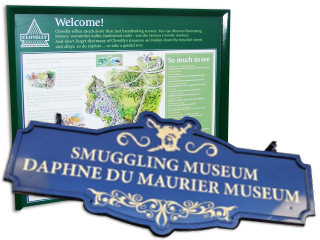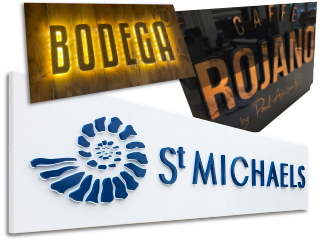 Hotel & Hospitality Signs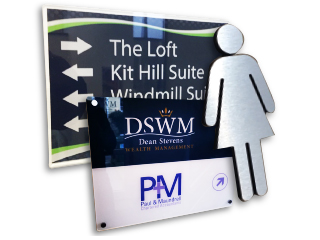 We design and make a variety of signs and provide everything from site boards and projecting signs to large corporate retail signage. All our signs are bespoke manufactured. We have extensive experience in producing and installing signs for any business throughout Cornwall and Devon and we'll ensure consistent quality and style.

The quality of your signage reflects the company it's representing. We know it's important to get it right and it's likely your signs will need to do their job for many years. Signs catch the attention of people who aren't necessarily looking for a service. Getting your name known locally helps you stand out when customers do look.

So, whether you are a new start up company and looking for sign solutions or just looking for a fresh rebrand, our experienced team here at More Creative will work with you to ensure your brand works in the best possible way. We design, manufacture and install signage for offices, shops, restaurants, schools and attractions throughout the South West and UK.

Take a look throughout these pages, they are great if you are looking for inspiration for your next sign or bespoke project. Don't forget we also have a dedicated vehicle bay for wrapping and sign writing of all vehicle types from cars to exhibition trailers.
We make shop and retail signage in all kinds of shapes and sizes from a huge choice of materials and textures. A quality looking fascia sign can start from just £120.00+vat and we also provide window graphics and projecting signs so don't forget to check those sections too.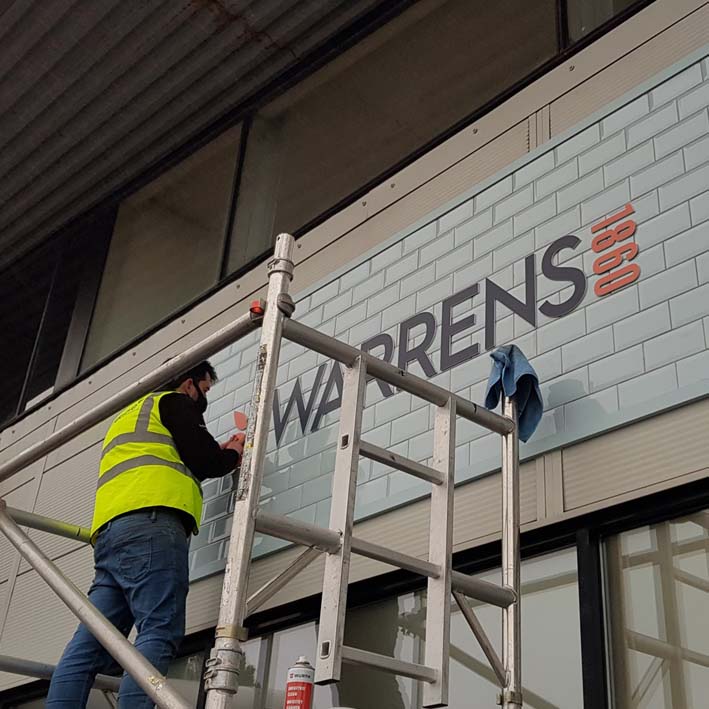 Sign Installation of Signage for Warrens Bakery, Devon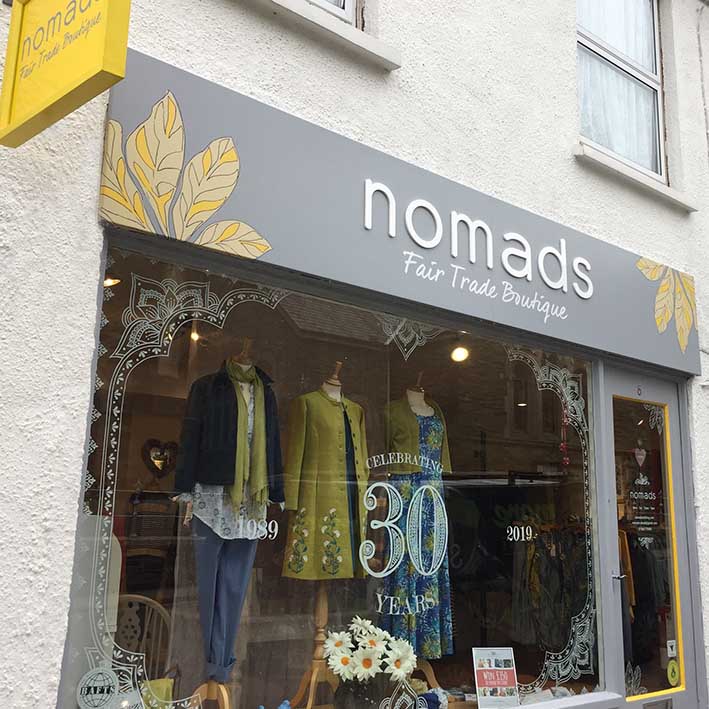 Nomads Shop Sign Pan with Hardwood Projecting Sign, Launceston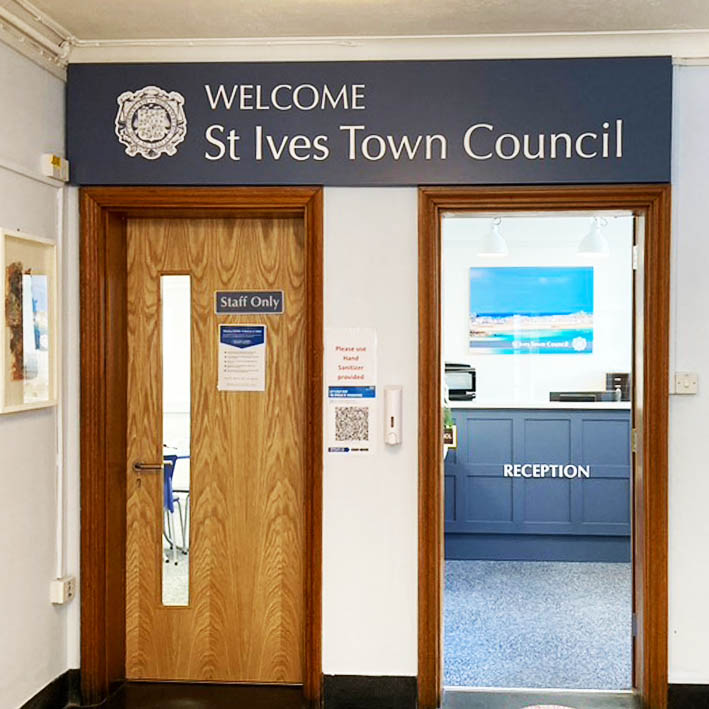 Signs for St Ives Town Council in Cornwall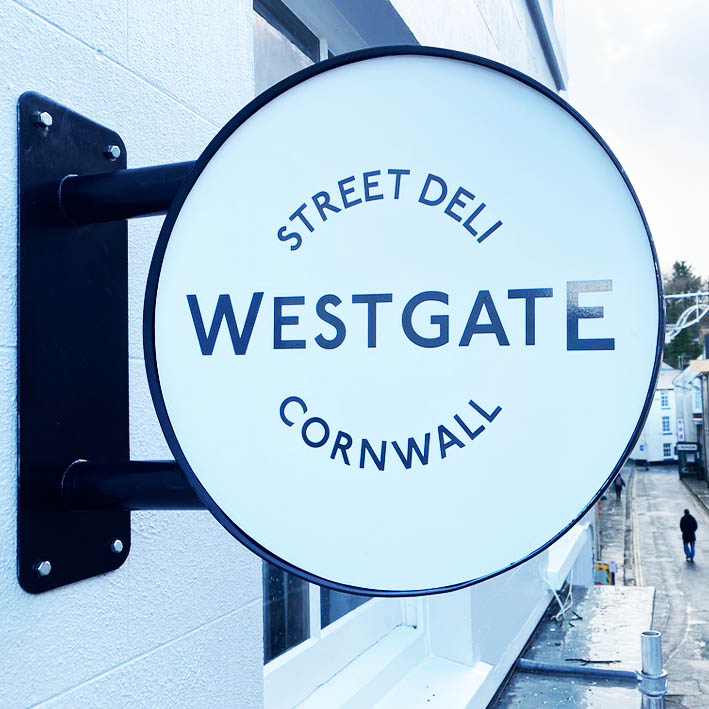 Custom Projecting Sign for Westgate Deli Launceston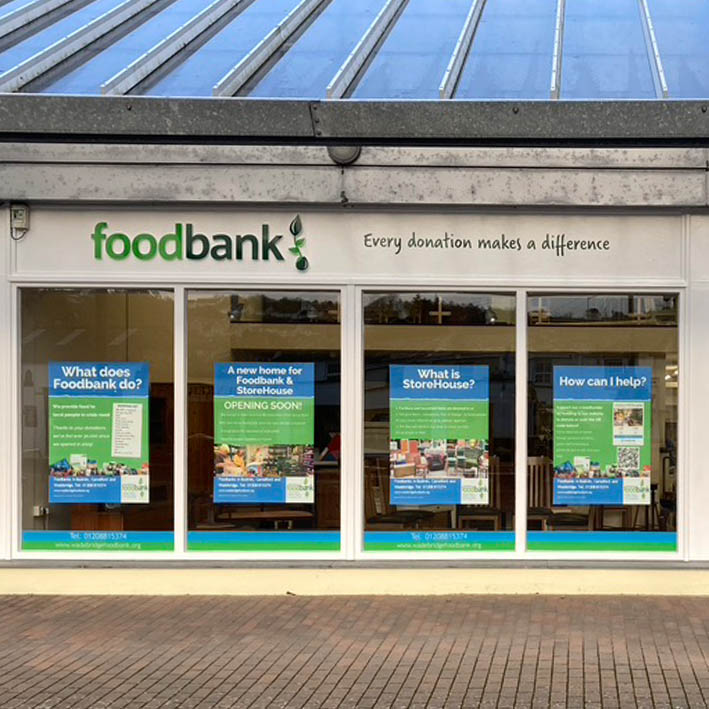 Foodbank Shop Signage and Window Graphics in Wadebridge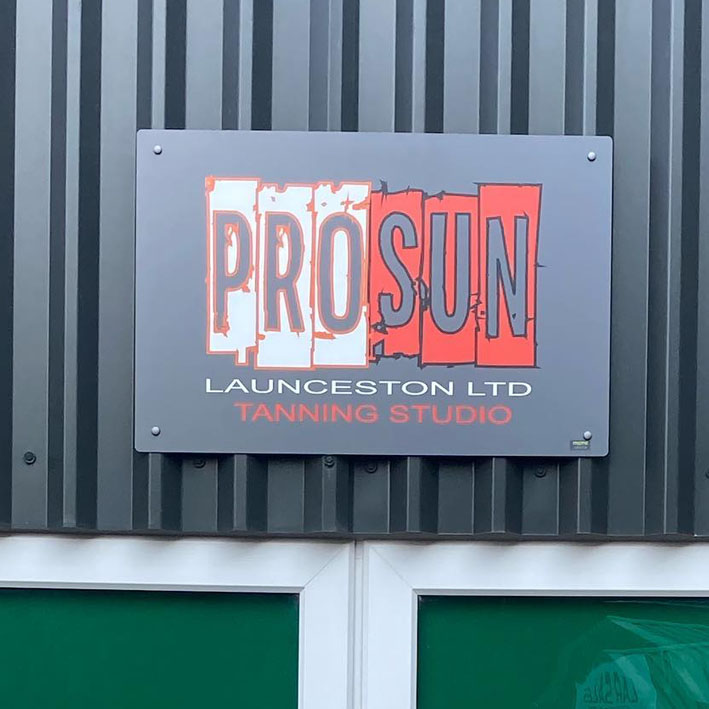 Pro Sun Signs in Launceston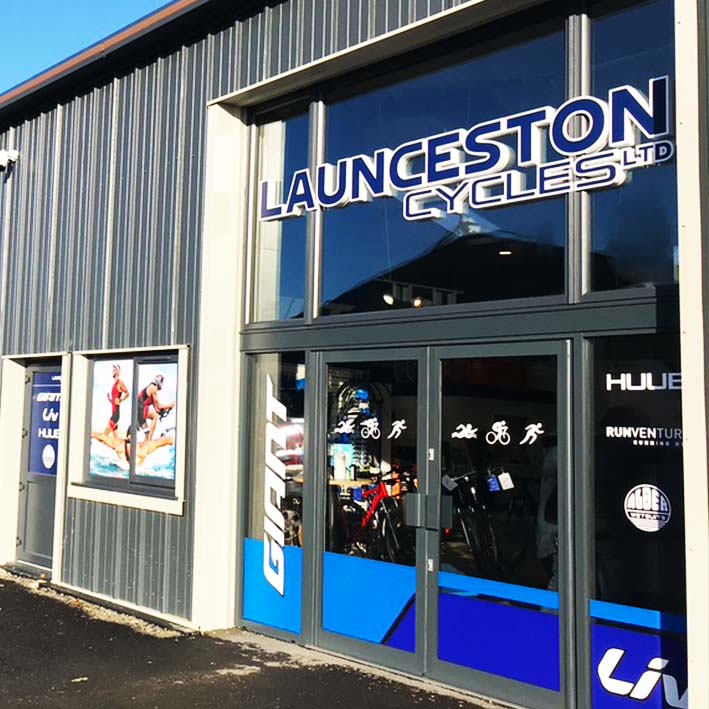 Launceston Cycles Shop Signage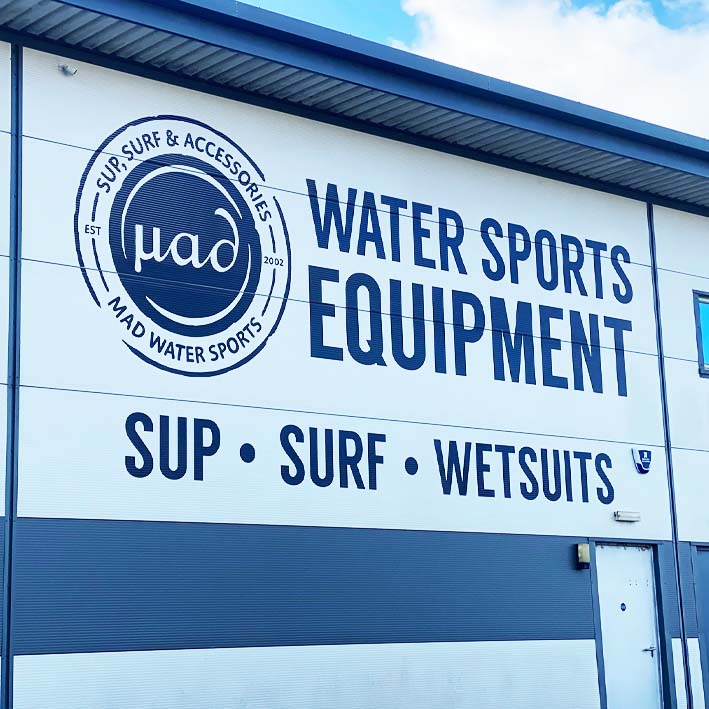 Mad Water Sports Equipment Shop Signage in Wadebridge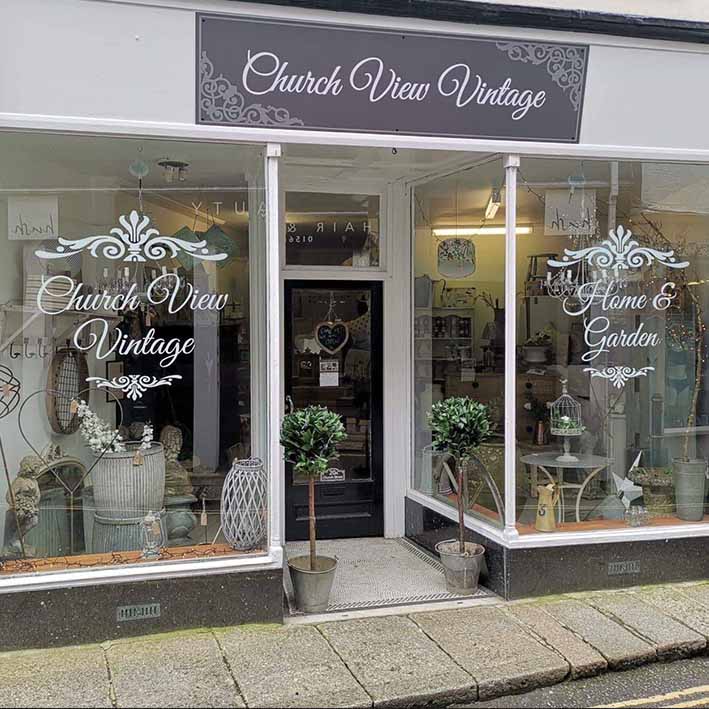 Church View Vintage Fascia Sign Panel & Window Graphics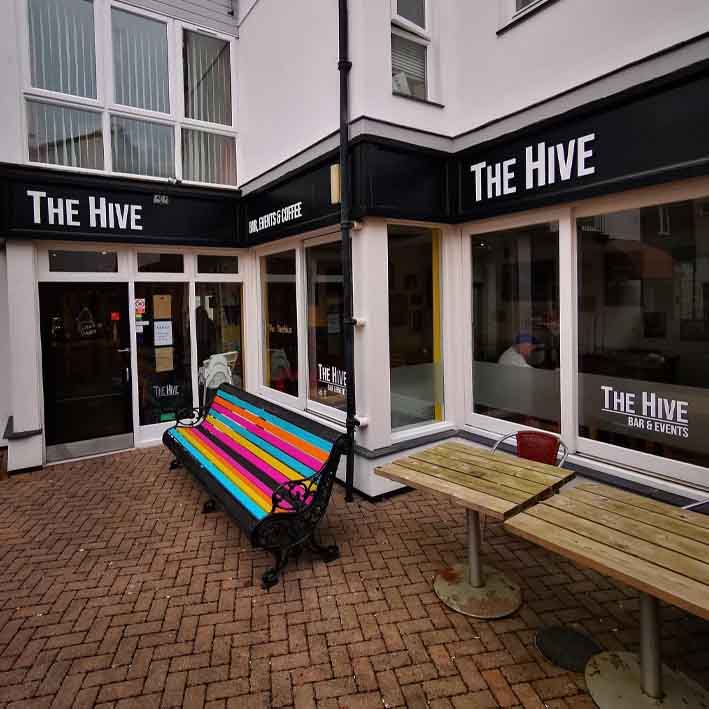 The Hive pub and bar signs with separate cut letters in Bodmin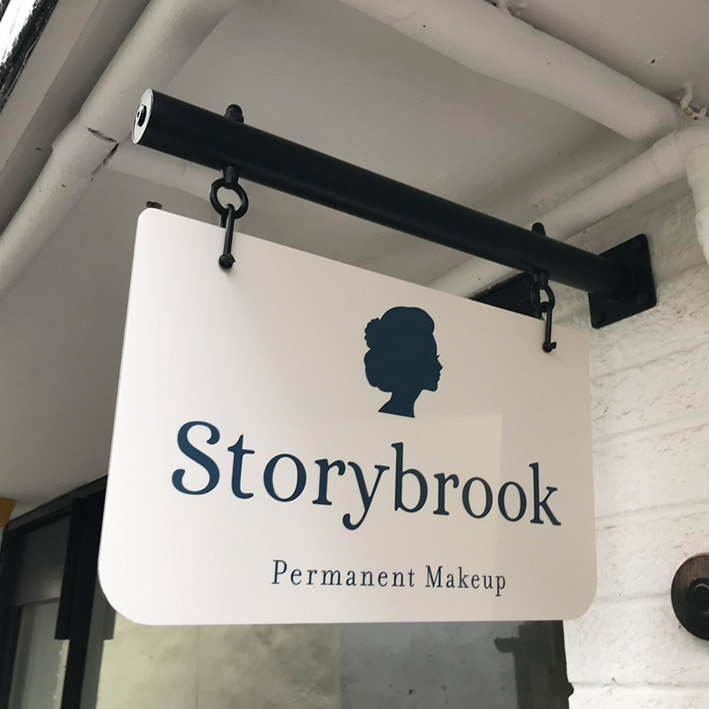 Storybrook Makeup - Projecting Sign in Truro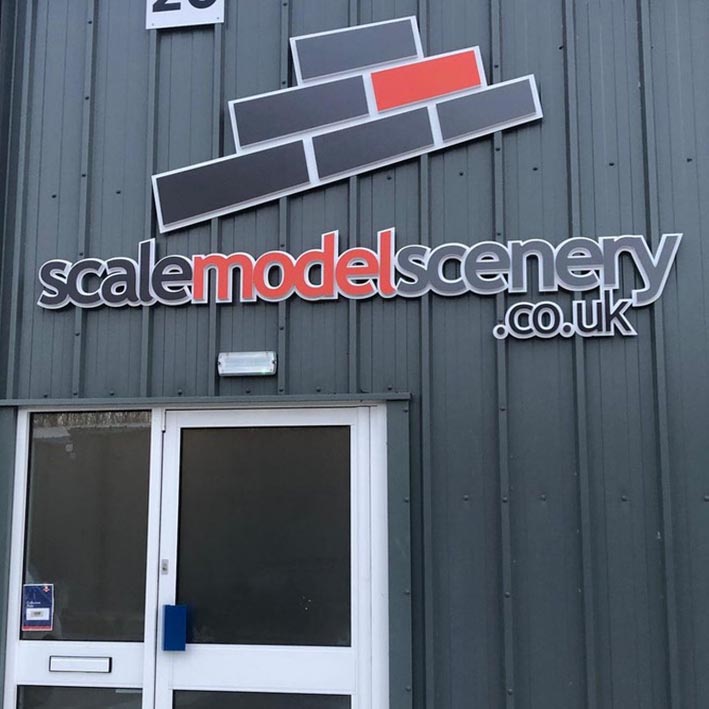 Scale Model Scenery Signs in Truro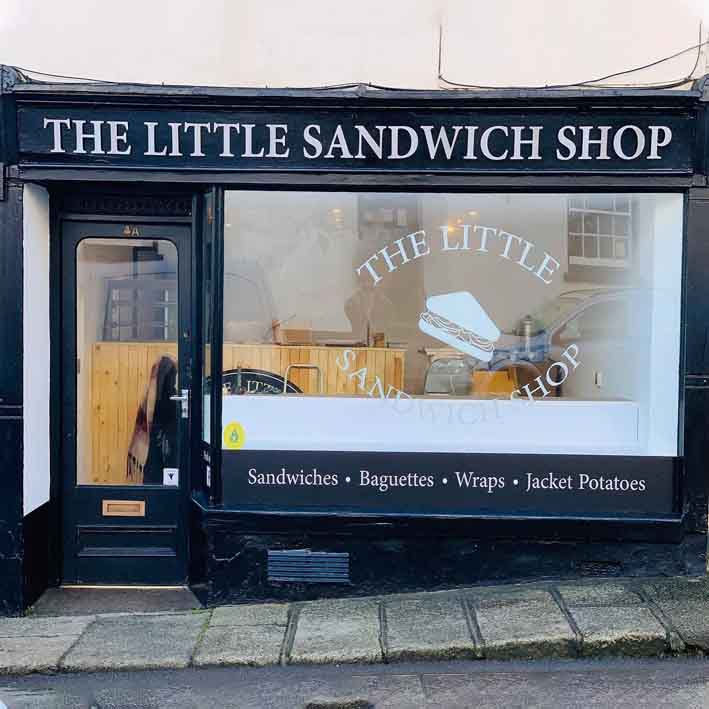 Little Sandwich Shop signs and window graphics, Launceston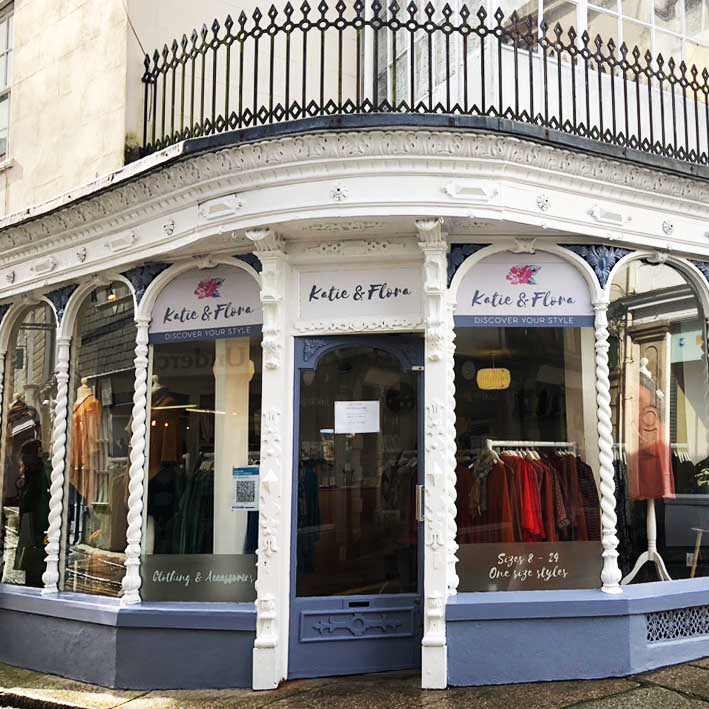 Window signs in Launceston Cornwall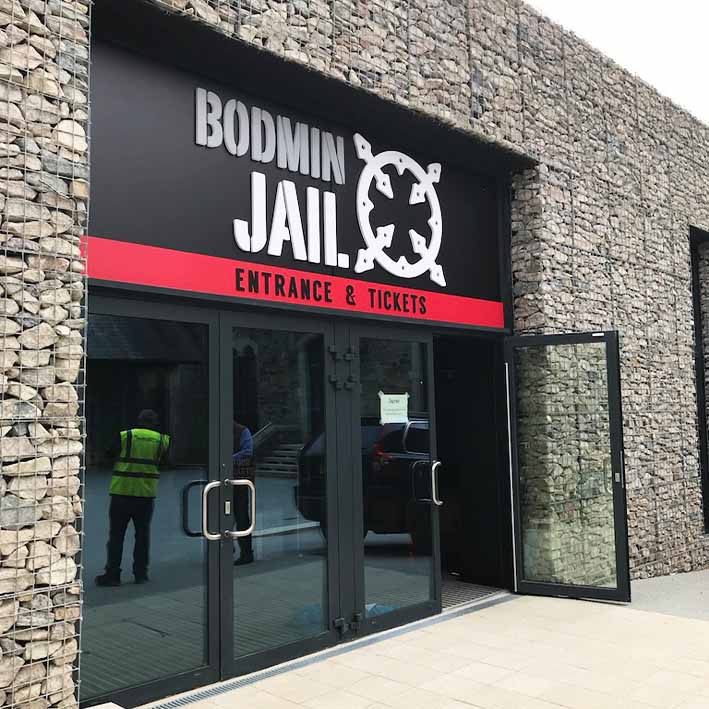 Bodmin Jail Main Entrance Signs - Bodmin Cornwall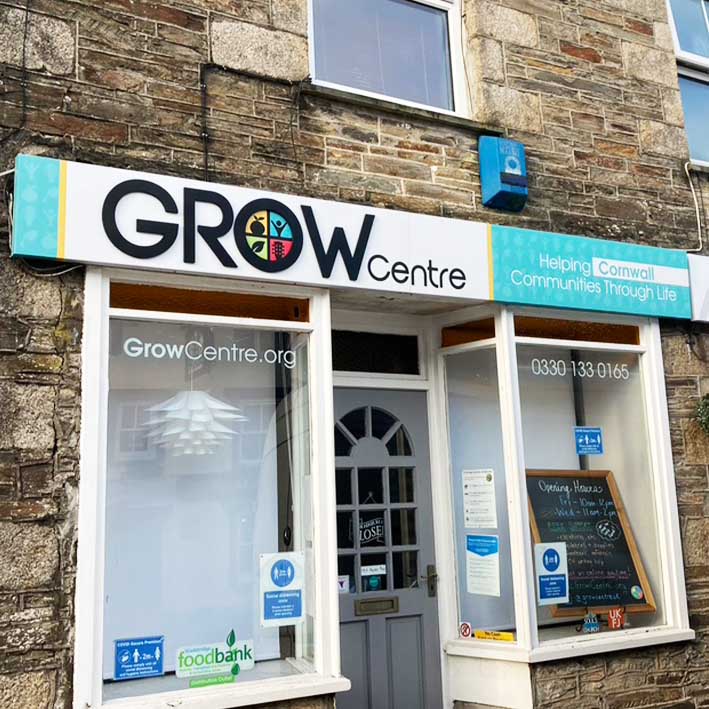 The Grow Centre Signage at Camelford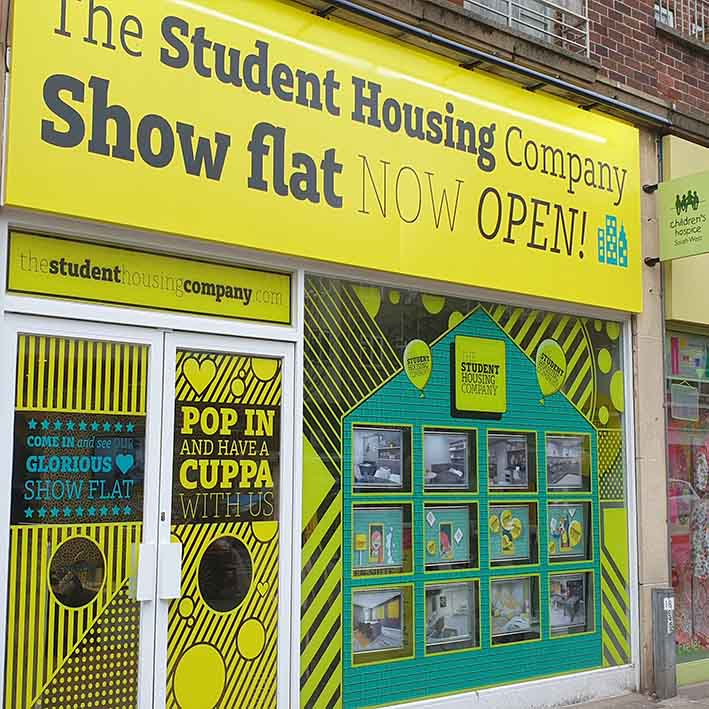 Student Accommodation Shop Graphics, Exeter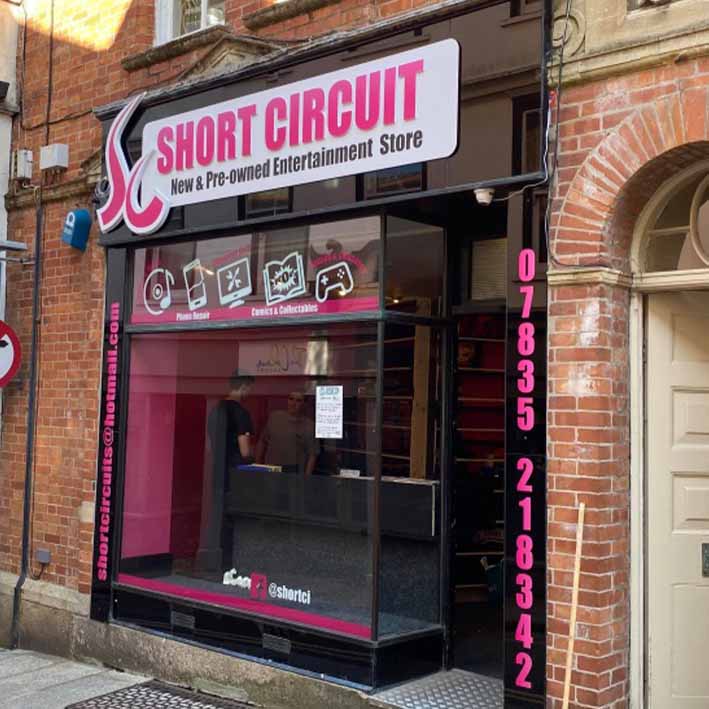 Short Circuit Signage in Launceston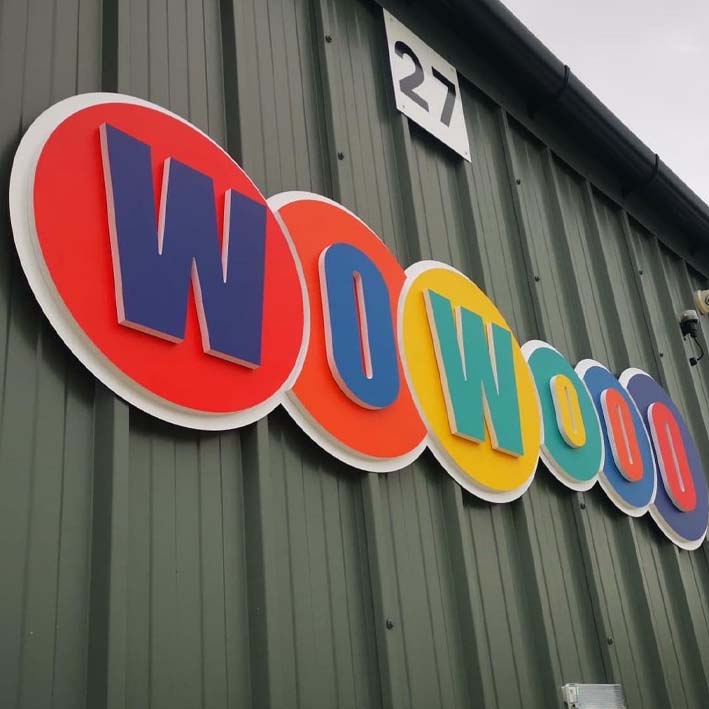 Wowoo Retail Signs in Truro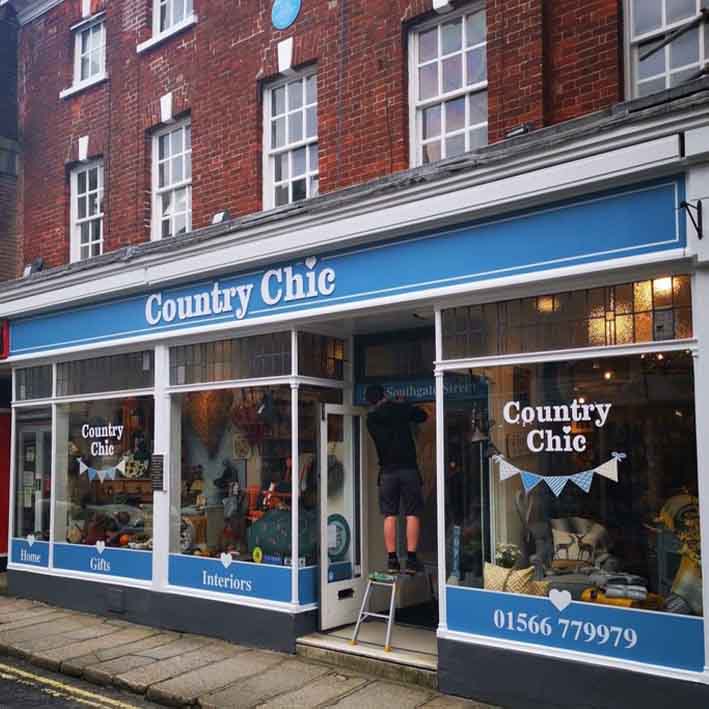 Country Chic Launceston Signs produced with 3D lettering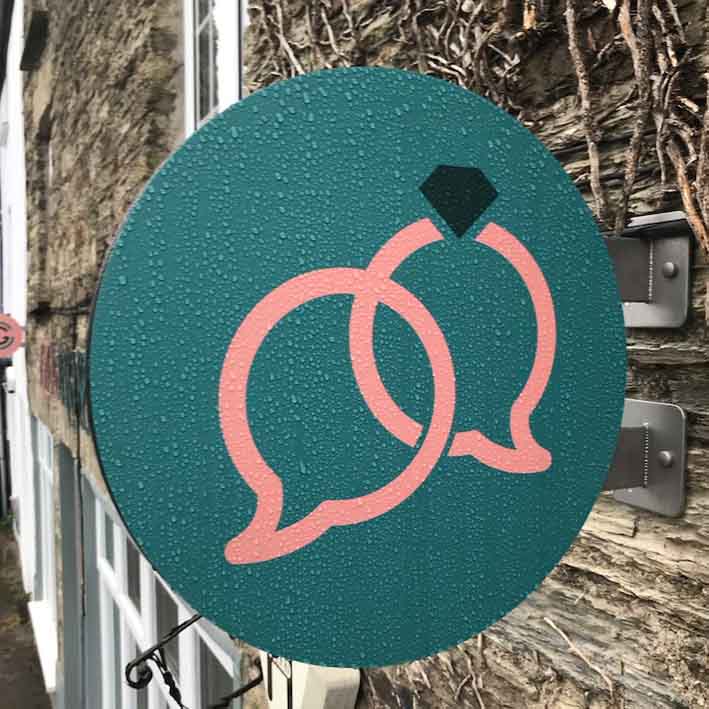 Bridal Gossip Wadebridge Projecting Sign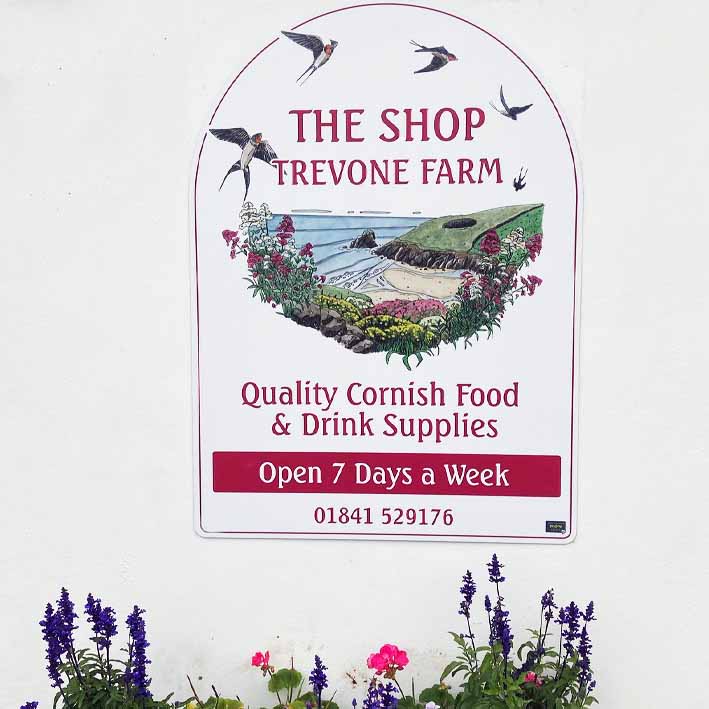 The Shop, Trevone near Padstow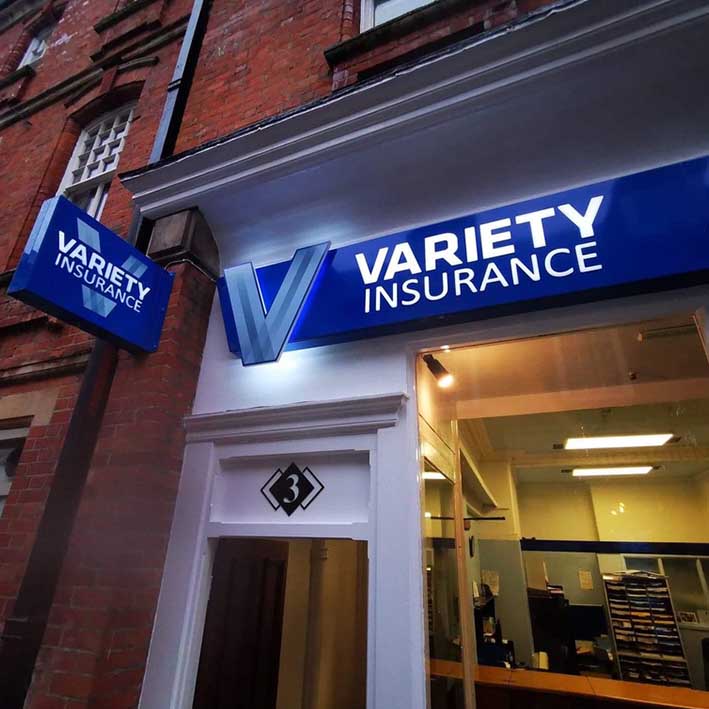 Illuminated Shop Fascia Pan with Projecting Sign, Launceston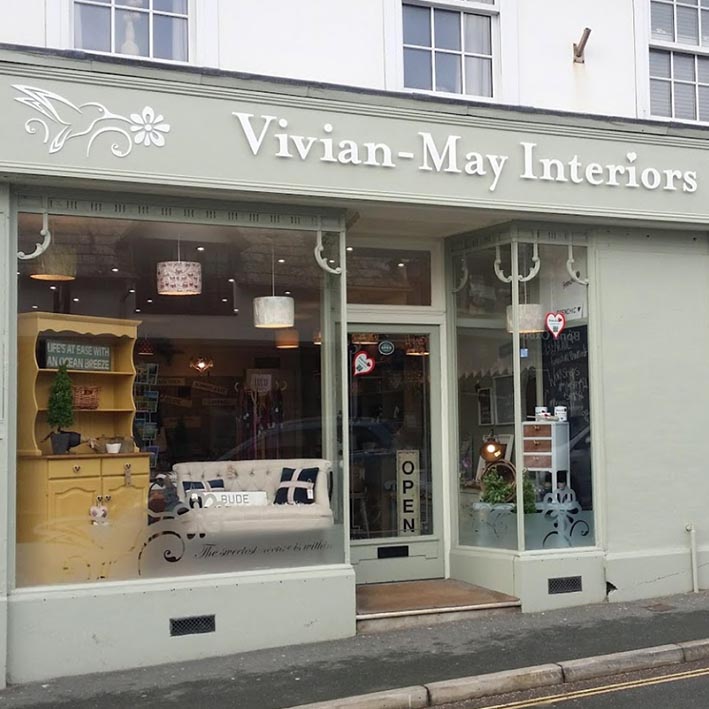 Interiors Shop with 3D acrylic cut lettering. Traditional style, Bude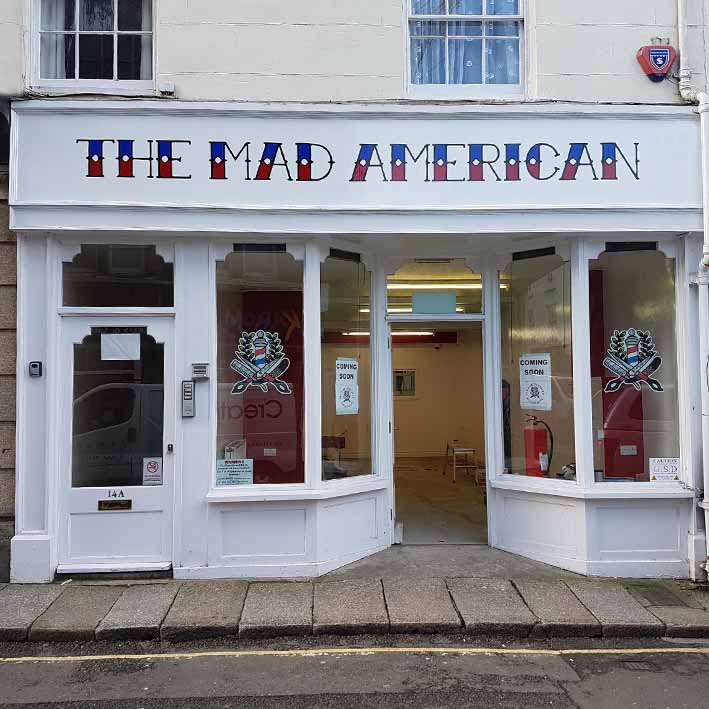 The Mad American Barber Shop Signs, Launceston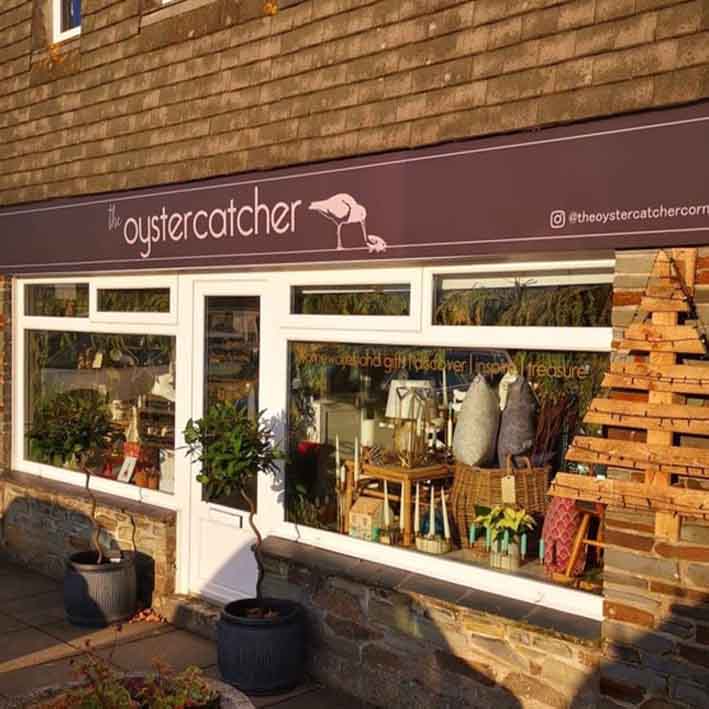 The Oystercatcher Fascia Sign, Falmouth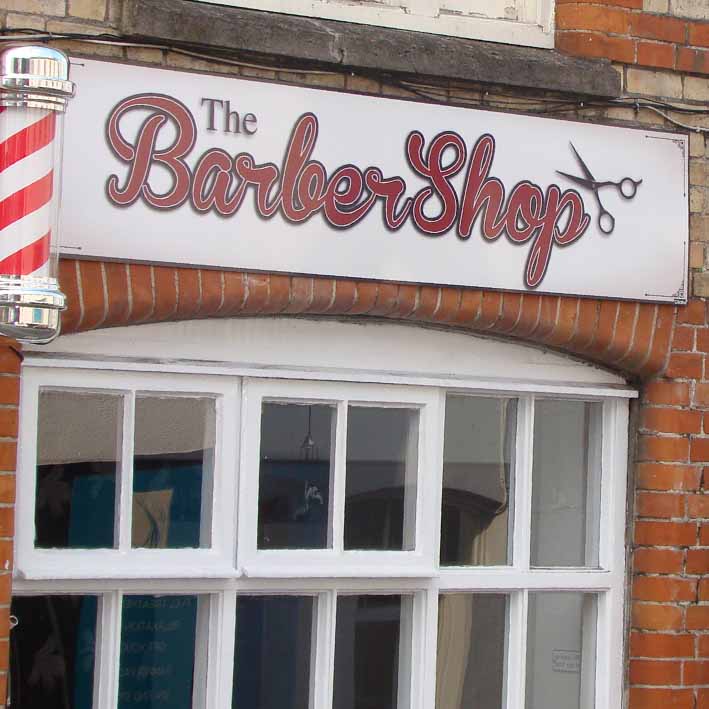 Barber Shop Signage Conwall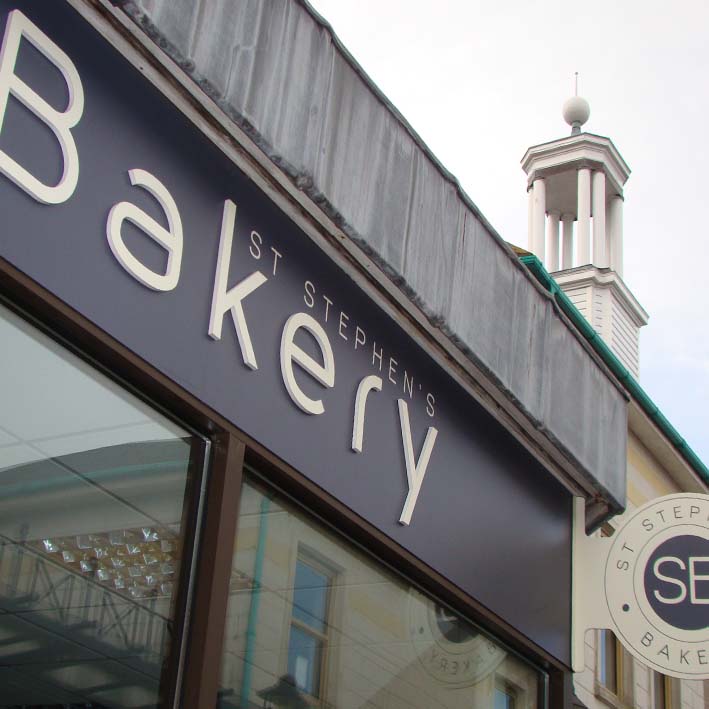 St Stephens Bakery Signs, Plympton Devon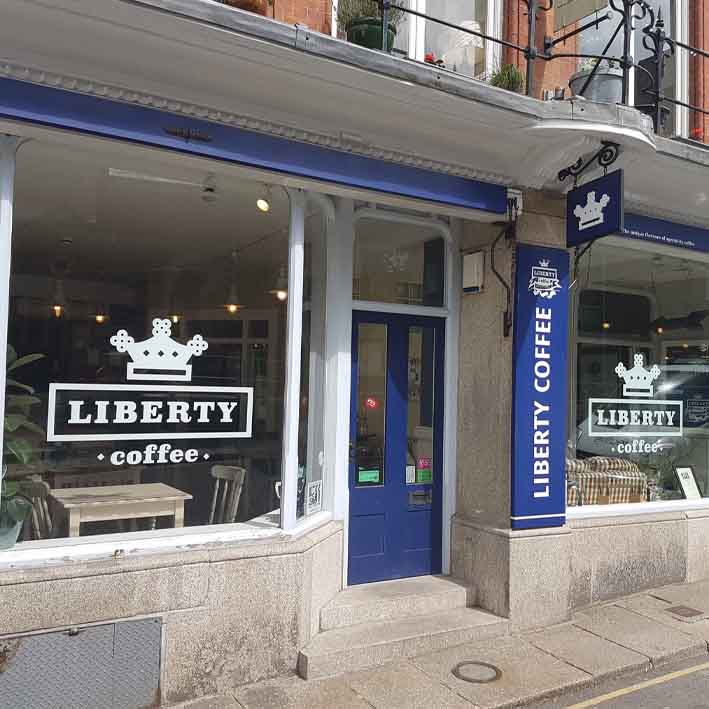 Liberty Coffee shop signs and window decals, Launceston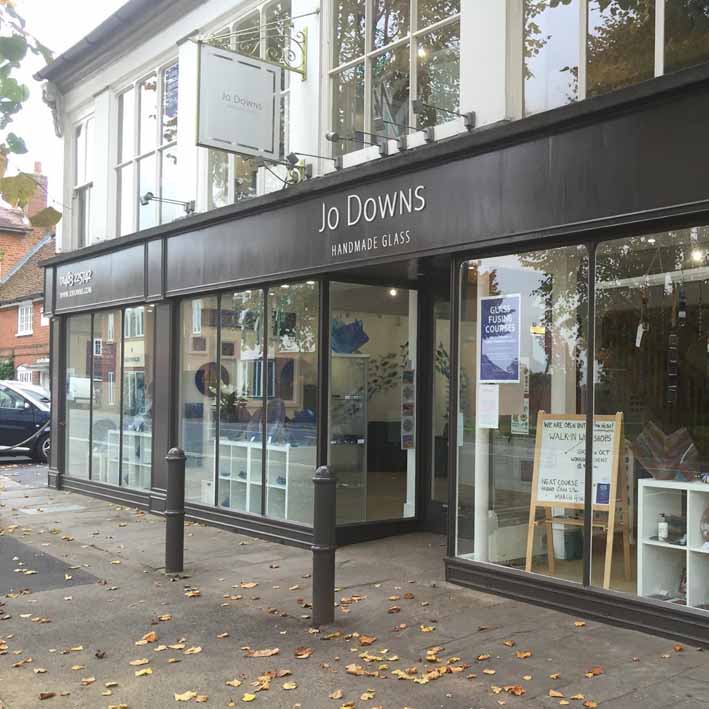 Jo Downs Glass shop sign lettering Cornwall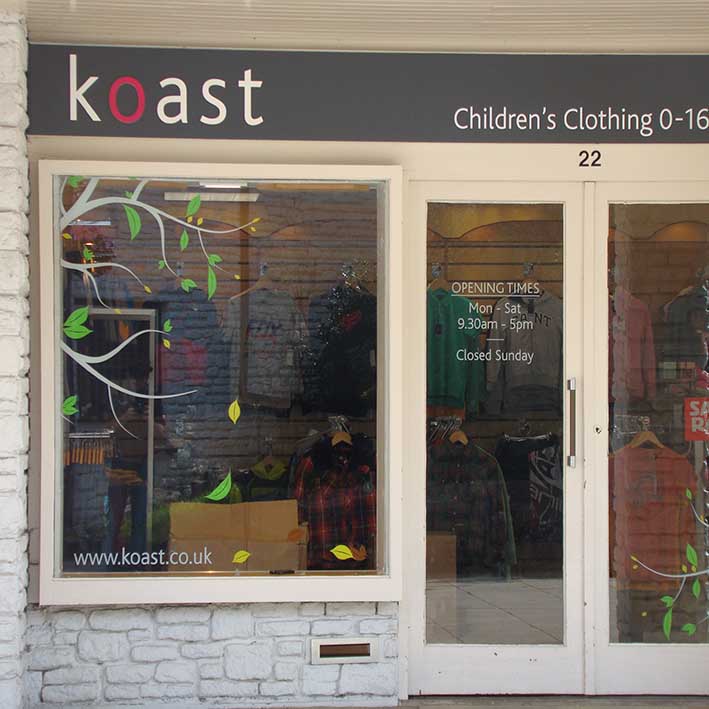 Koast Fascia Signs with Relief Logo, Okehampton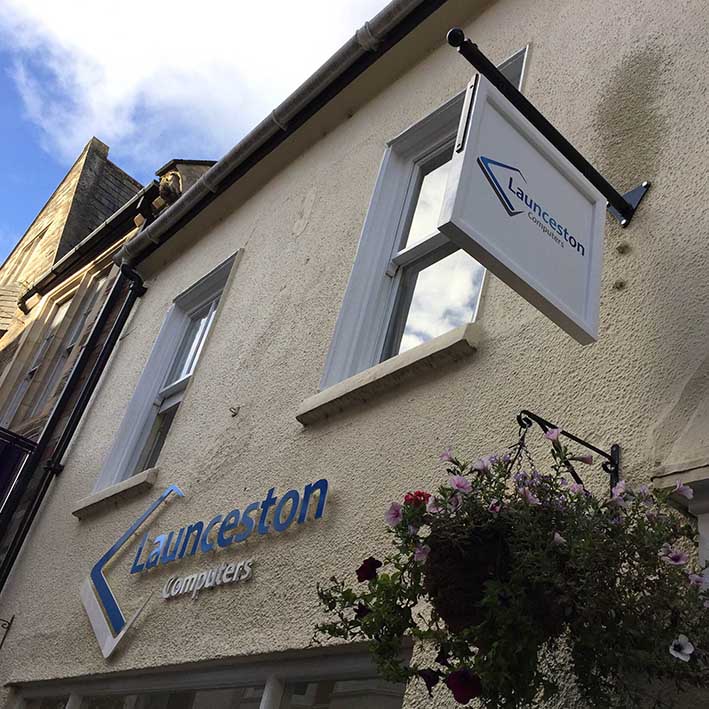 Launceston Computers Signs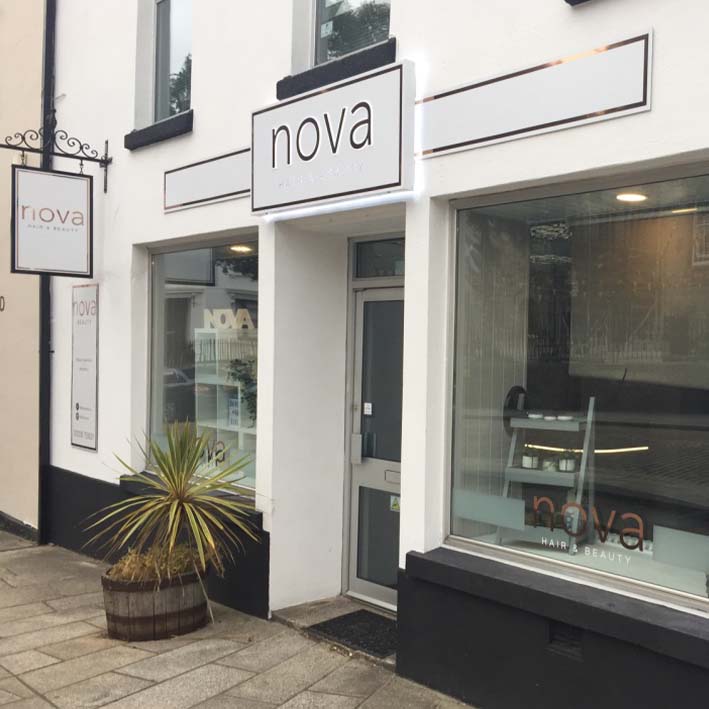 Nova Hair & Beuty Bodmin, shop fascia and projecting sign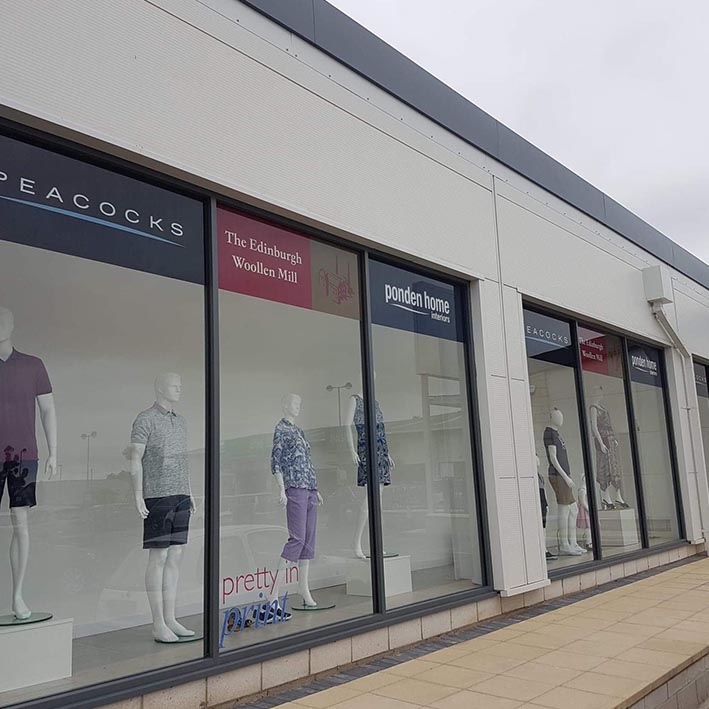 Edinburgh Woolen Milll Shopping Centre Signage & Window Graphics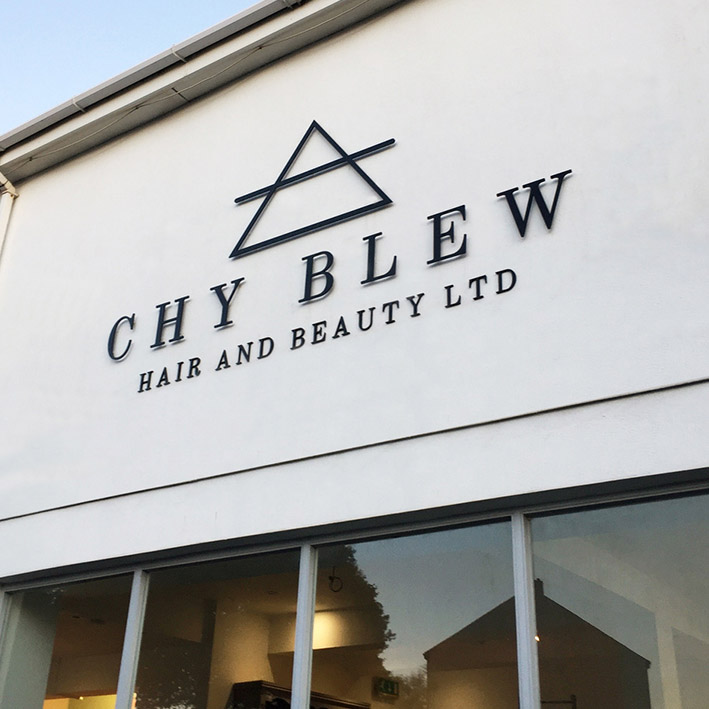 Chy Blew Hair & Beauty Salon 3D Sign Lettering, St Austell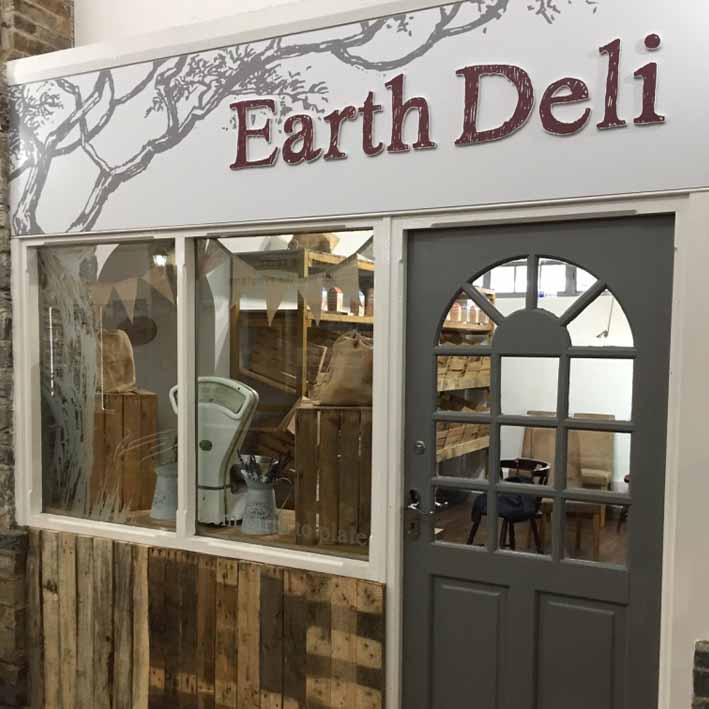 Earth Deli Cafe Signage Launceston Cornwall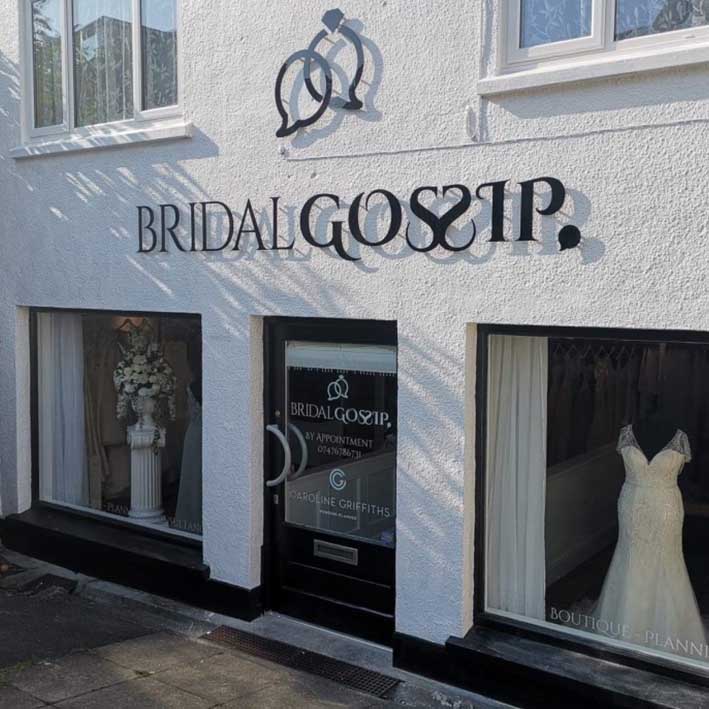 3D Bridal Gosip shop signage Bodmin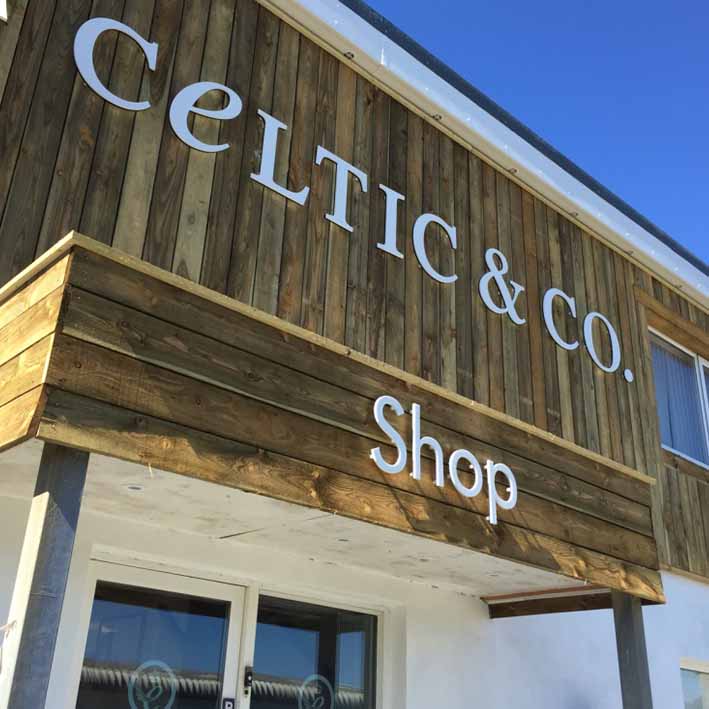 Celtic & Co factory signage, Newquay Cornwall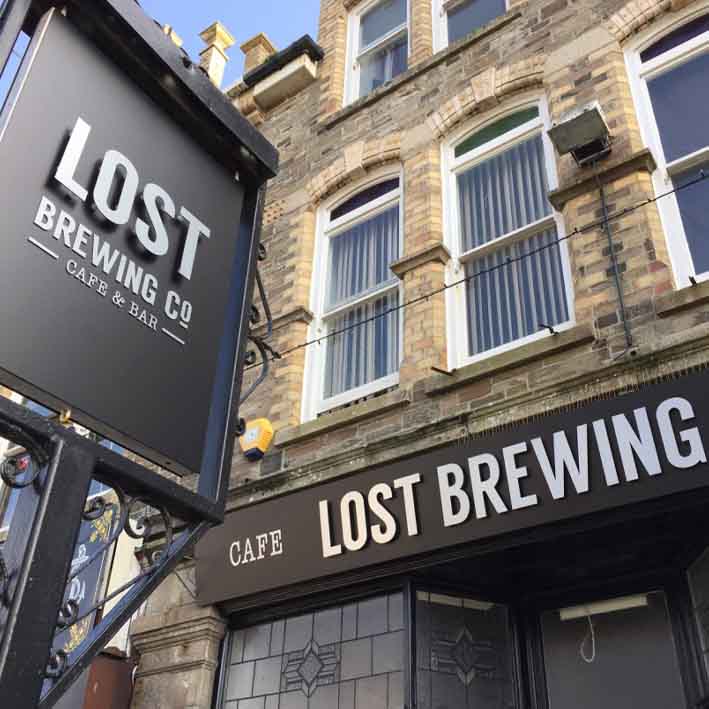 Lost Brewing Co bar and cafe signage Newquay, Cornwall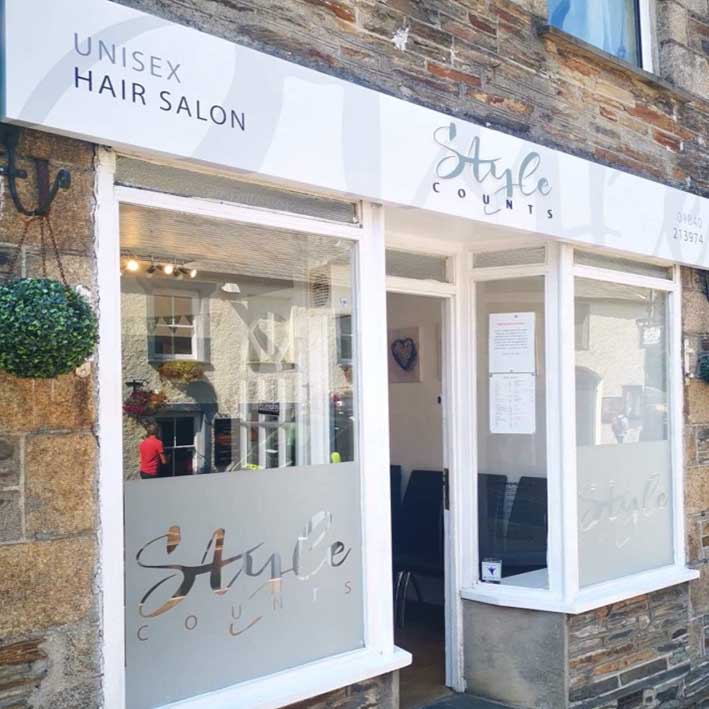 Style Counts signage and window graphics, Camelford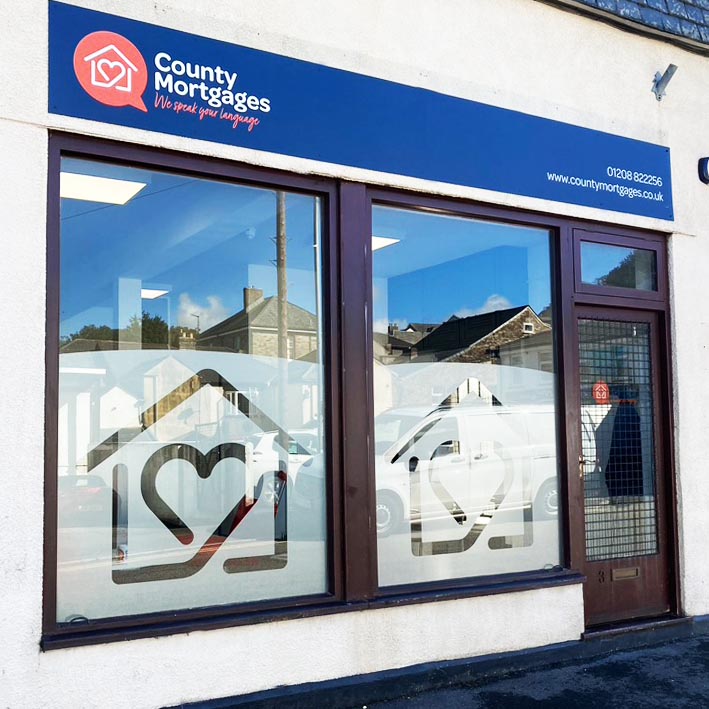 County Mortgages Sign and window frosting in Bodmin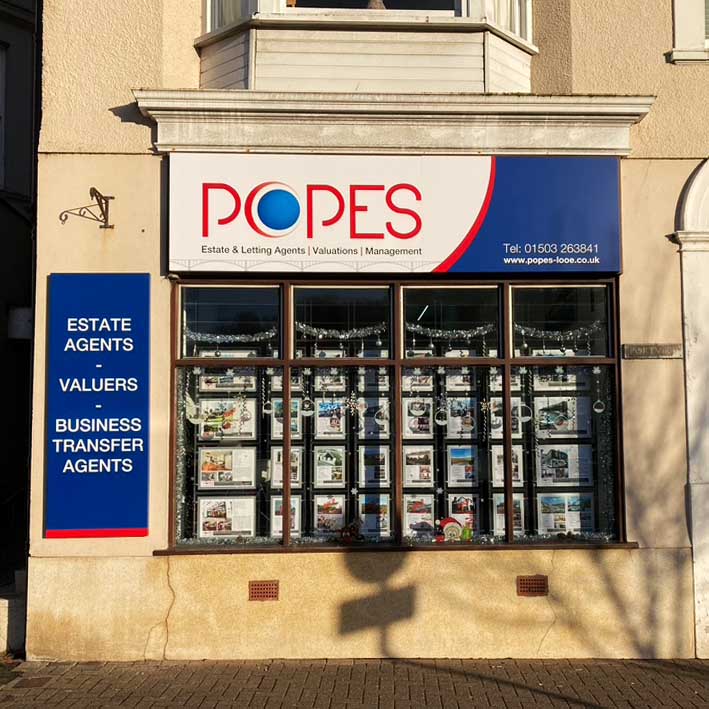 Popes External Signs in Looe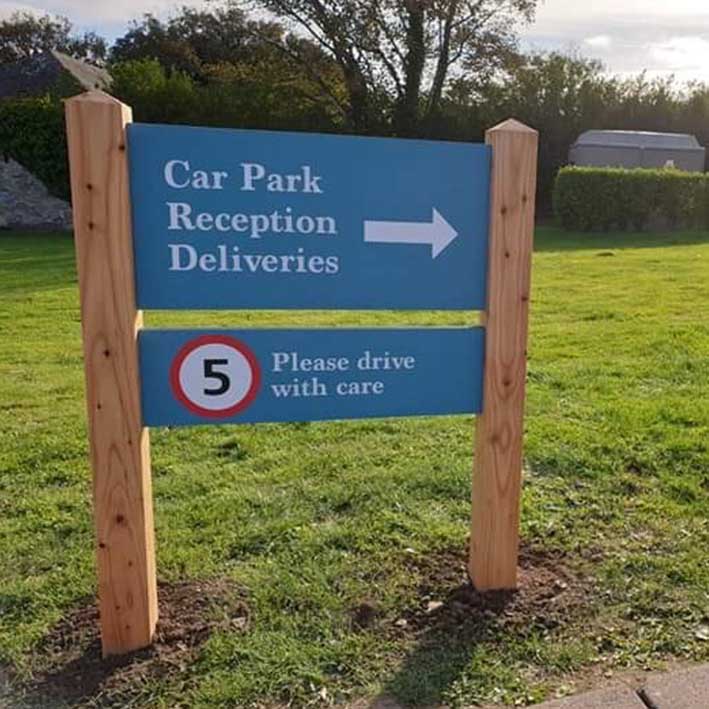 Caravan Park Post Mounted Wayfinding Signs for Bossiney Holiday Park Boscastle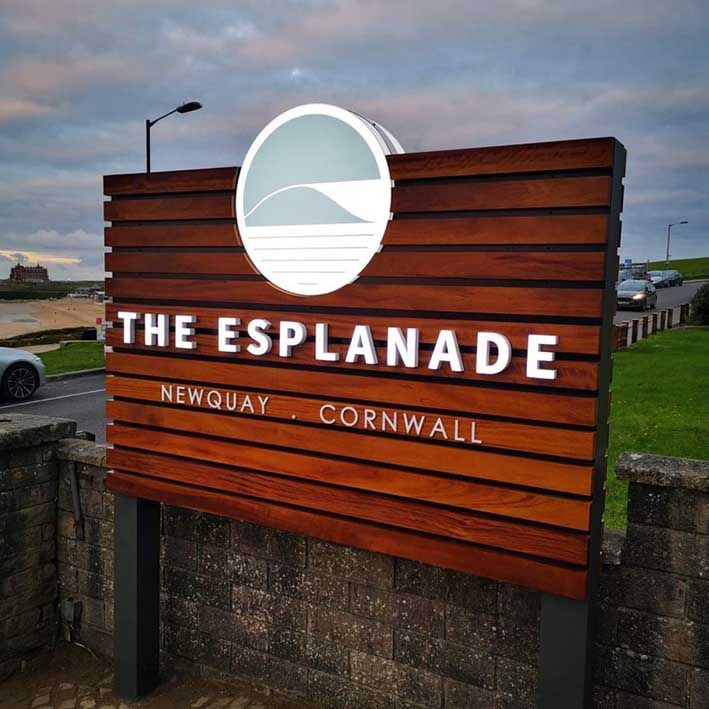 The Esplanade Hotel Signs Newquay, featuring a Hardwood Detail & LED Illumination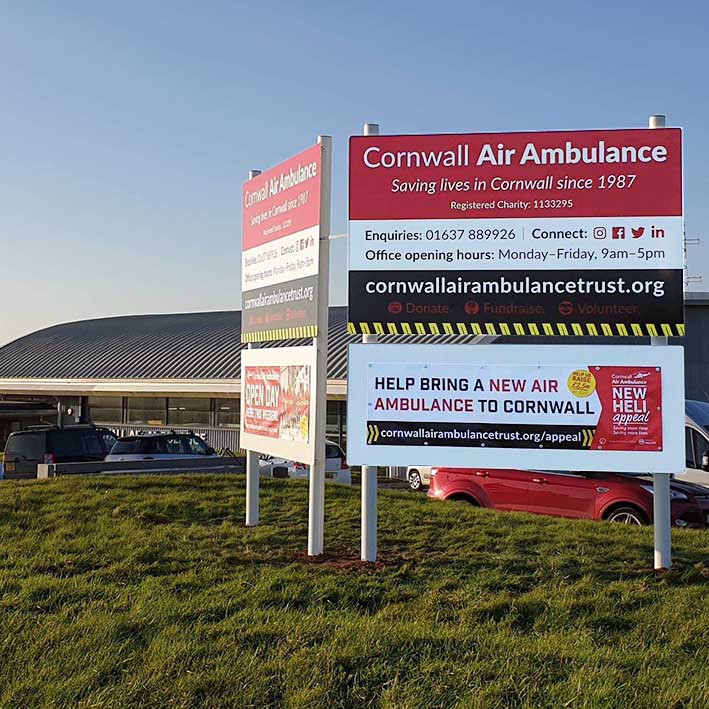 Main Entrance Signs for Cornwall Air Ambulance, Newquay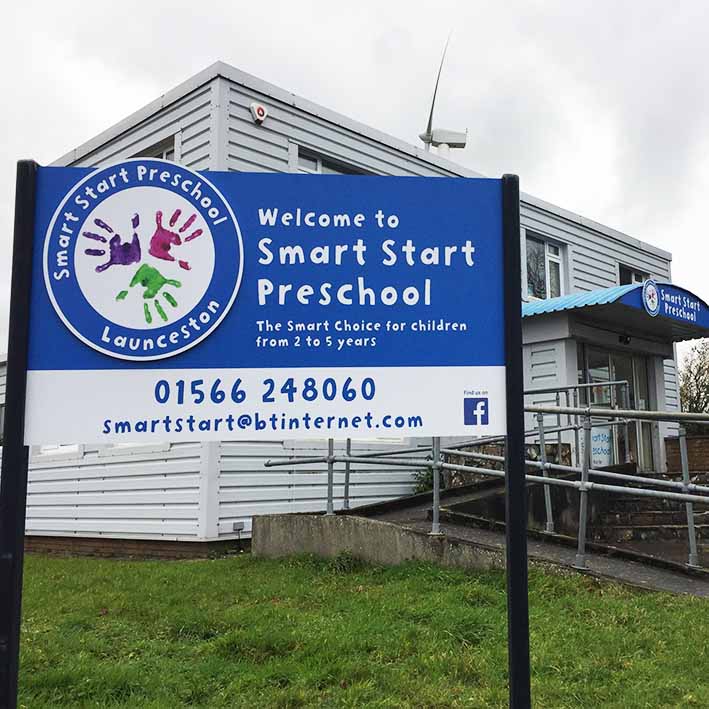 Preschool Entrance Signs, for Smart Start, Cornwall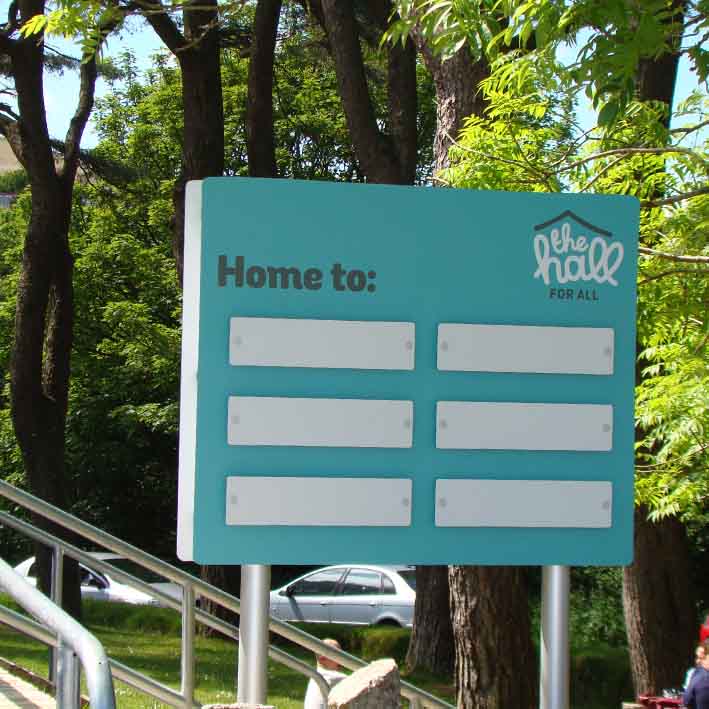 Aluminium Double Sided Welcome Sign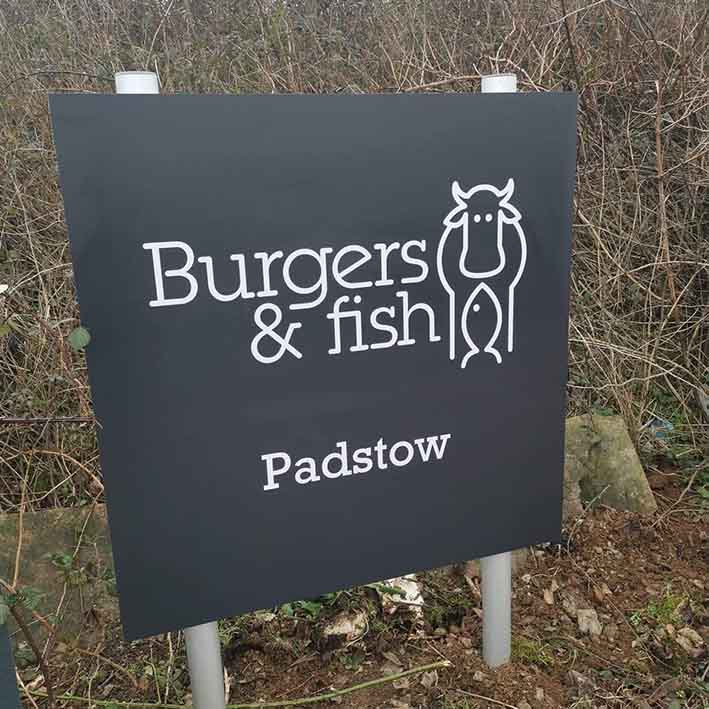 Post Mounted Signs for Burgers & Fish, Padstow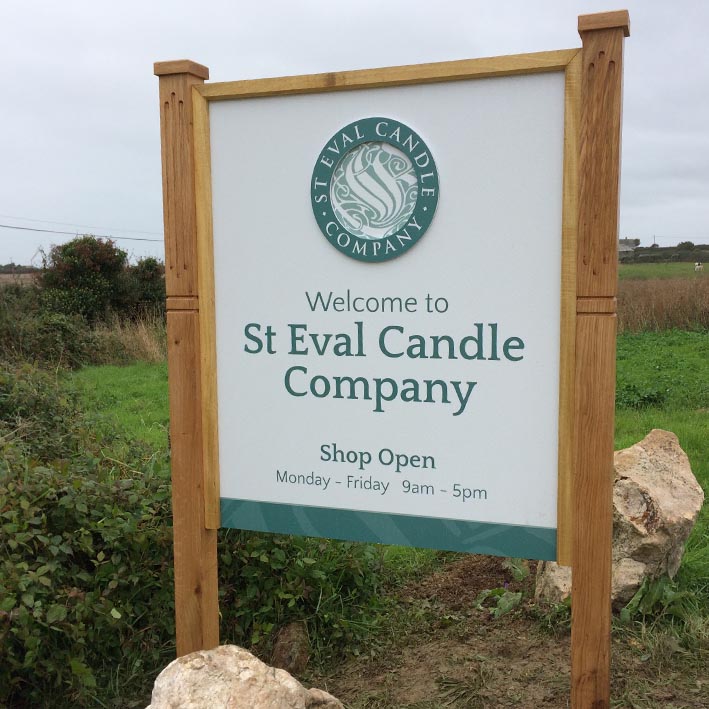 Oak Hardwood Post Entrance Sign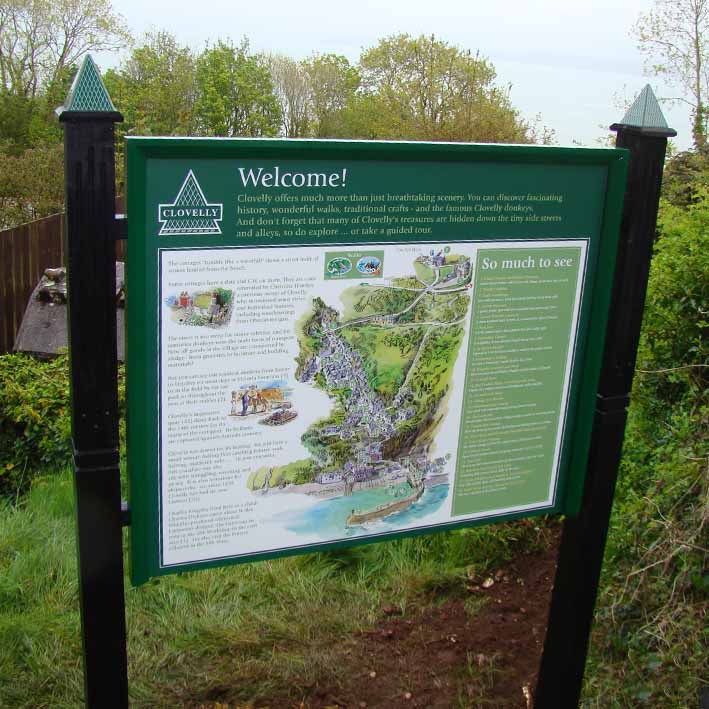 Heritage Post Mounted Sign for Clovelly Visitor Centre, Devon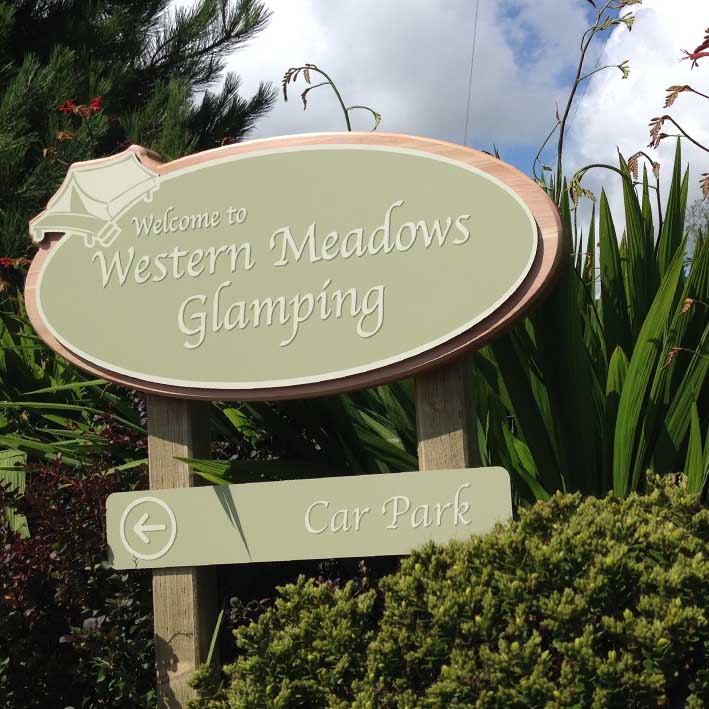 Glamping Car Park Sign Maker, Launceston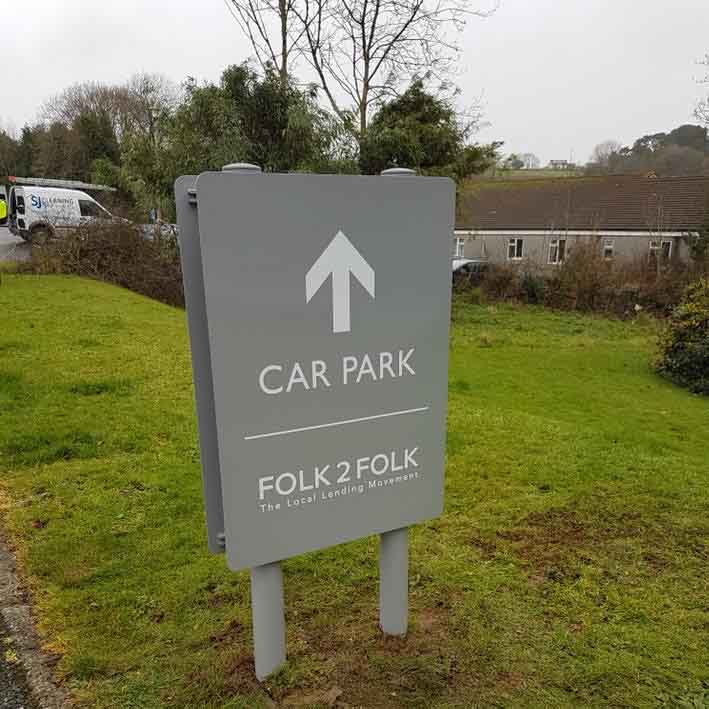 Car Park Post Signs, Launceston Cornwall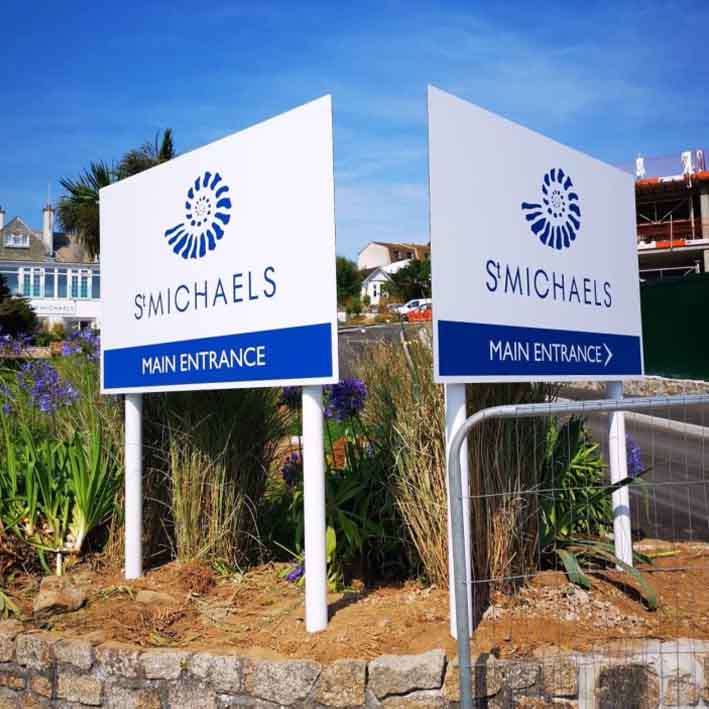 St Michaels Hotel Entrance Signs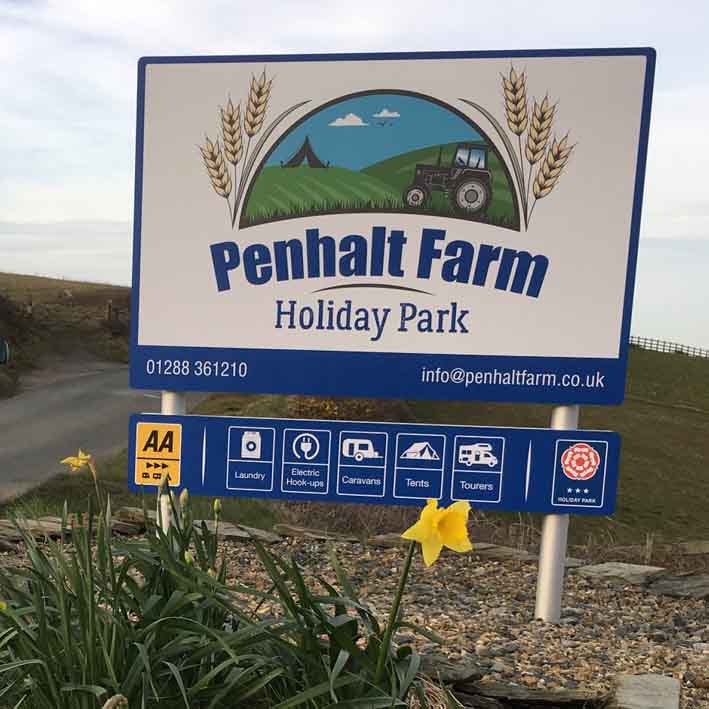 Widemouth Bay Holiday Park Signs, Bude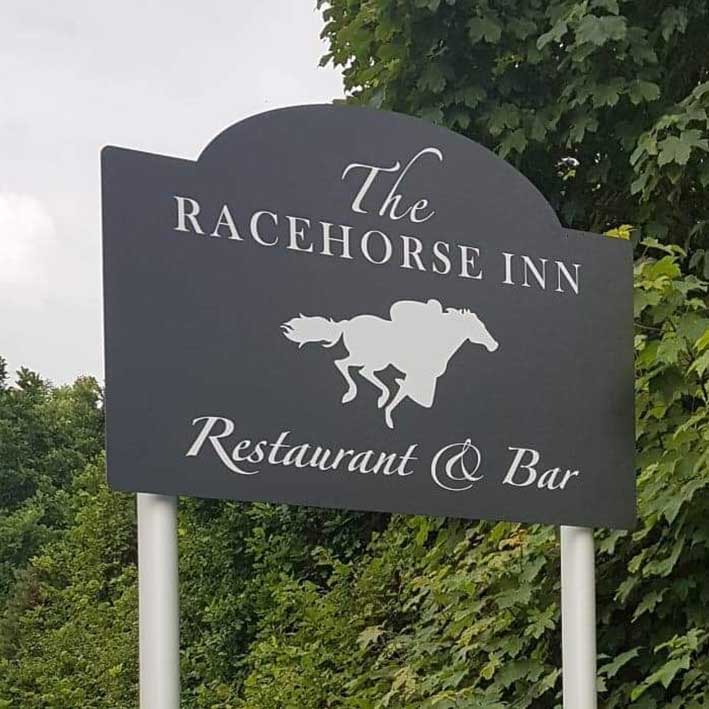 The Racehorse Inn Directional Pub Signage, Launceston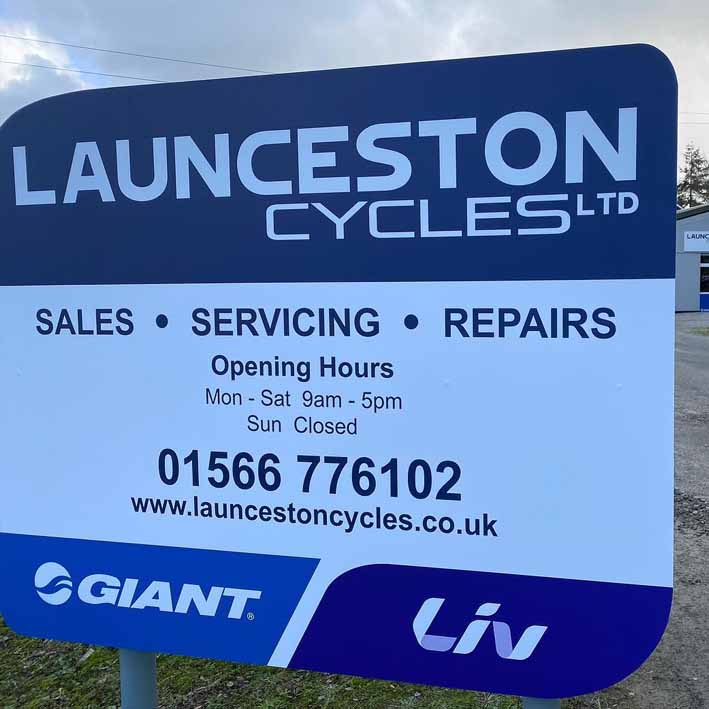 Launceston Cycles sign post and branding for retail shop premises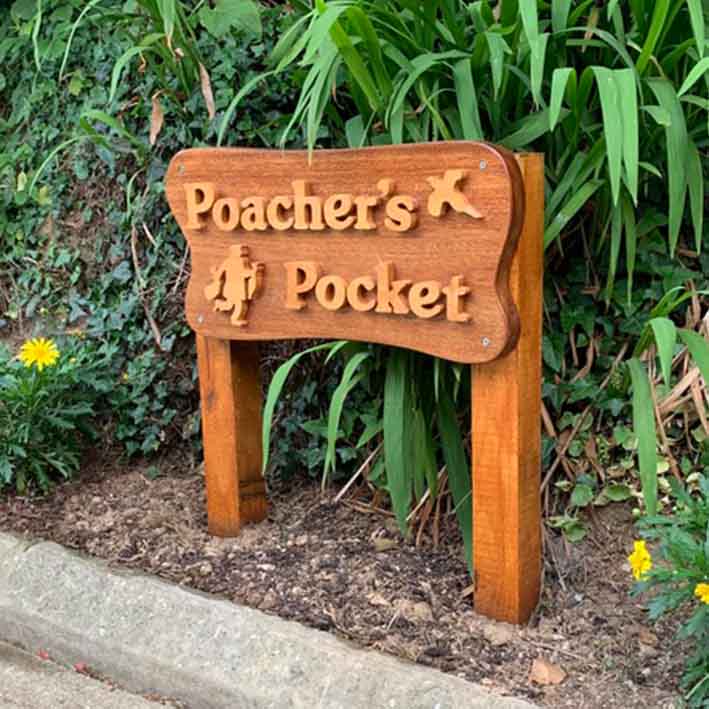 Poachers Pocket post mounted sign, Bodmin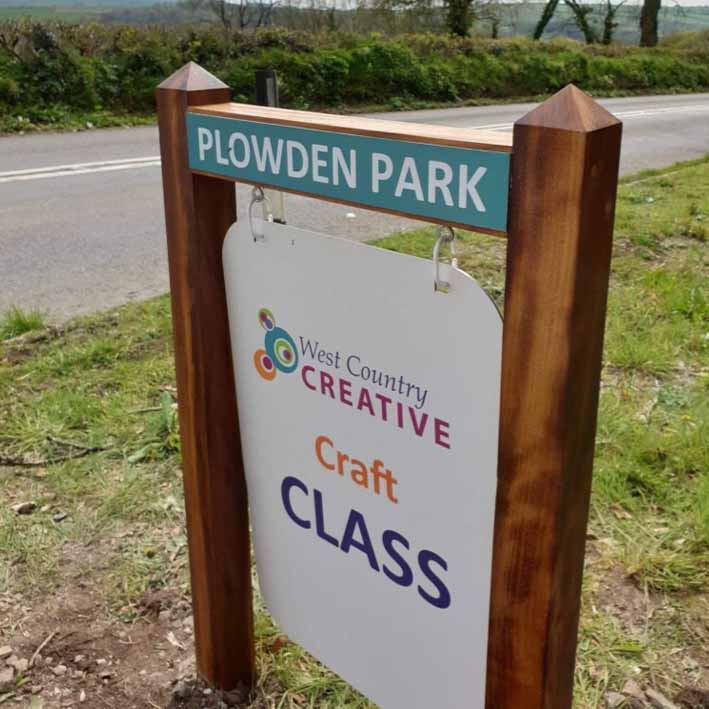 Plowden park wooden post sign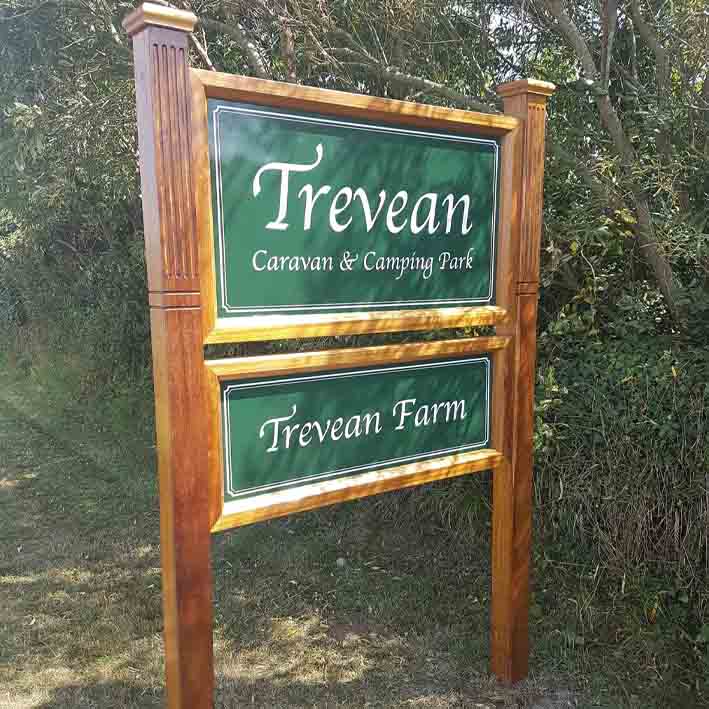 Trevean wooden post sign, Cornwall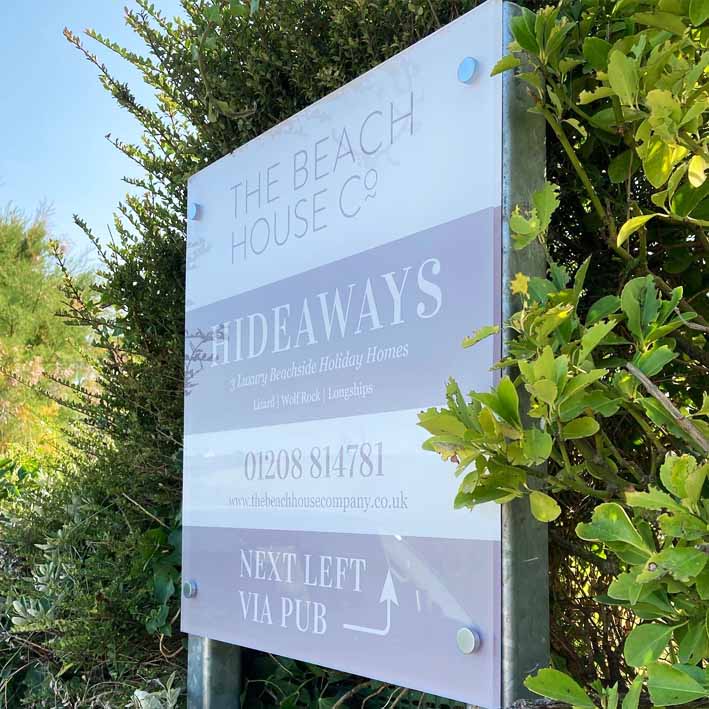 Modern acrylic sign on galvanised posts, Harlan Bay - Padstow
Brushed copper cut letters and logo
Stainless steel 3D lettering on building in Plymouth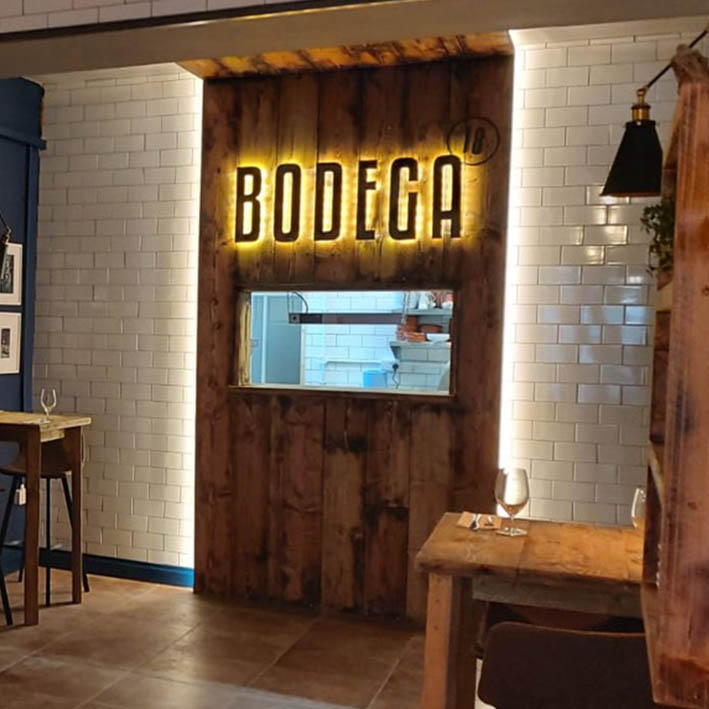 Bodega Restaurant Illuminated Signs Truro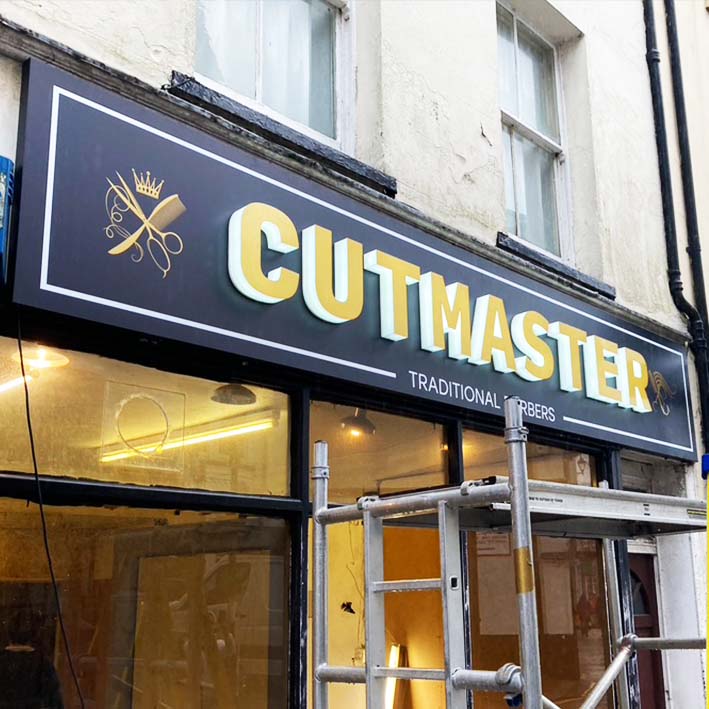 Cutmaster barbers illuminated sign in Launceston Cornwall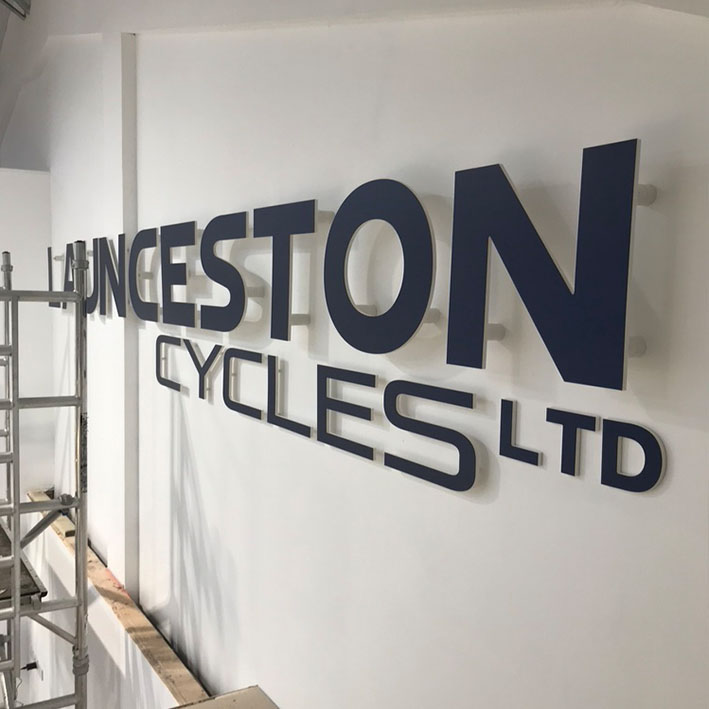 Stand off 3D lettering on wall with vinyl face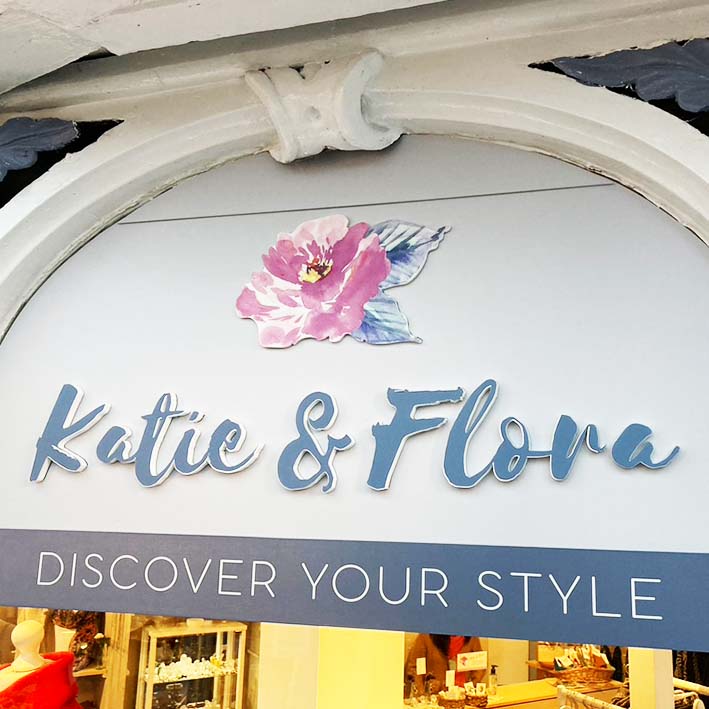 Laser cut 3D logo detailing on shop sign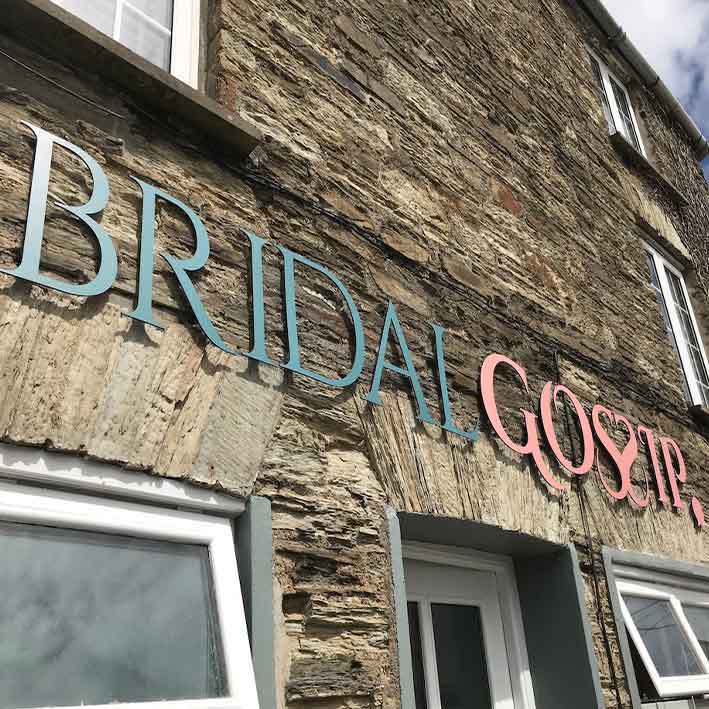 Aluminium 3D cut logo with custom paint finish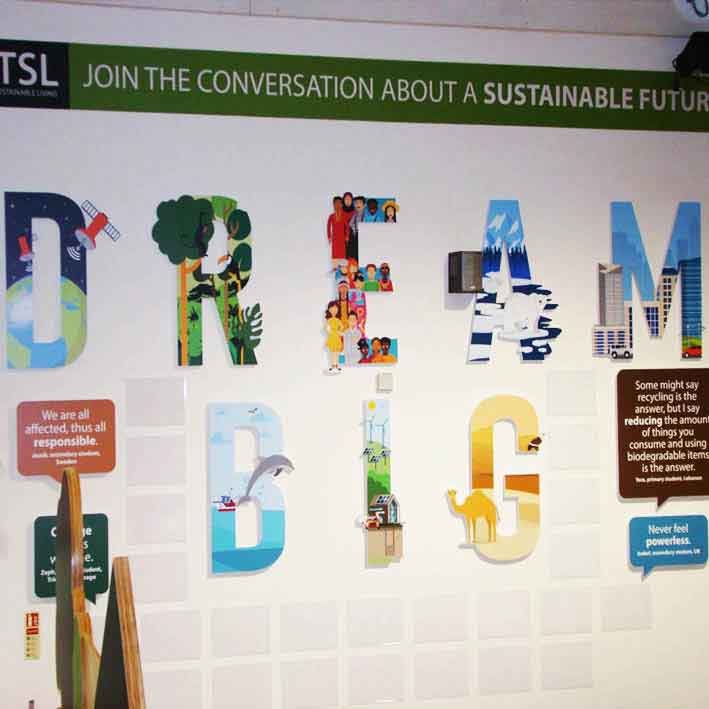 Dream Big feature wall lettering in Oxford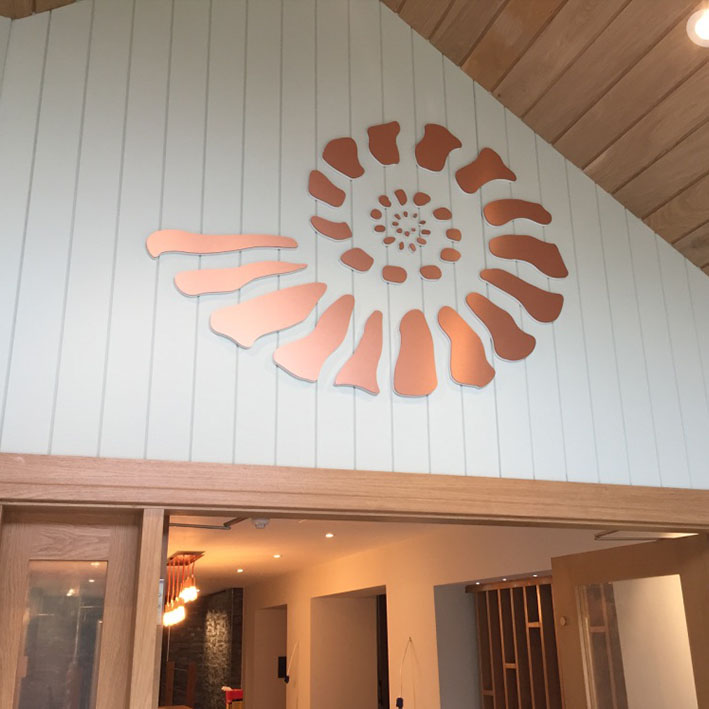 Copper logo feature on wall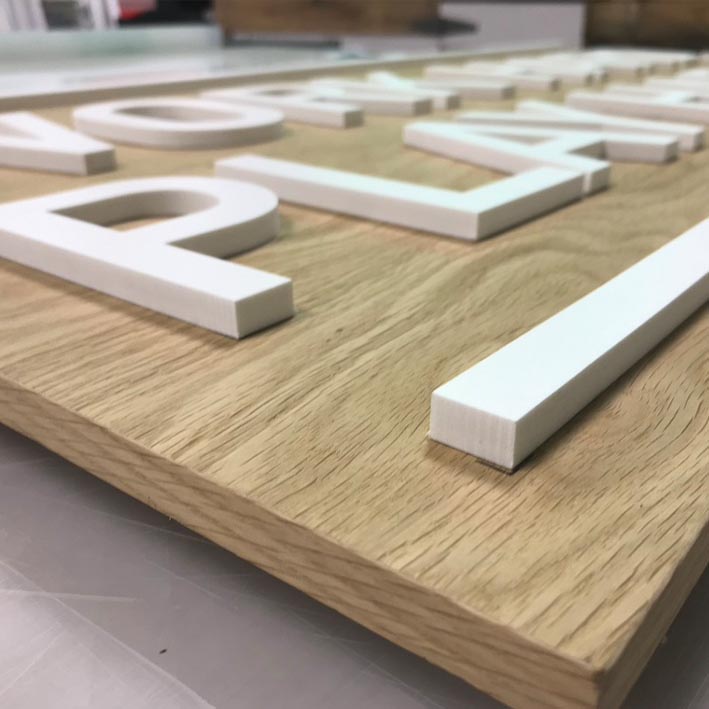 Work hard and play hard sign finished in oak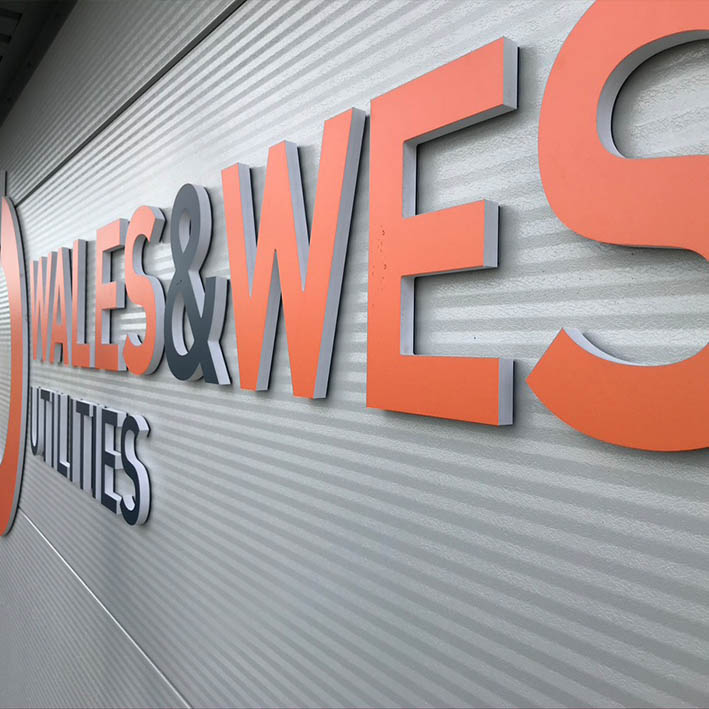 Wales and West sign detail with 3D cut logo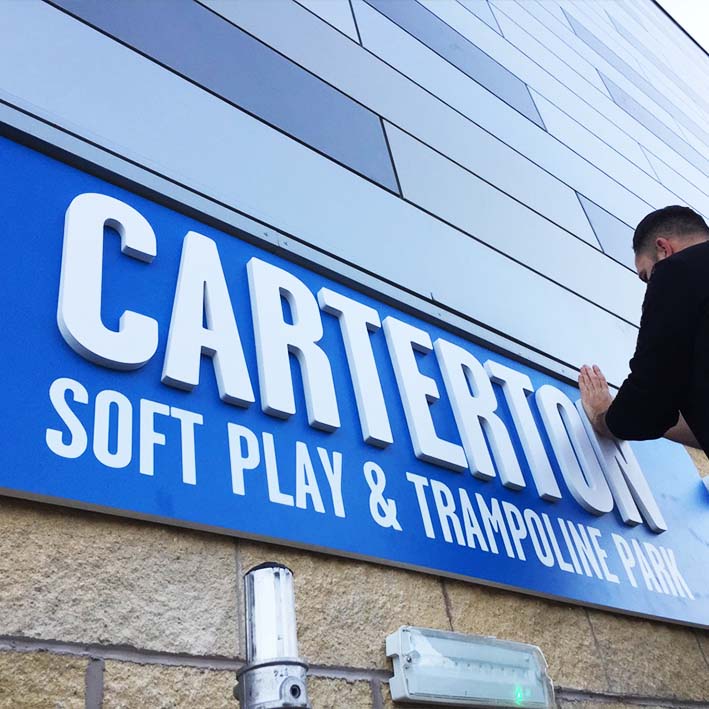 Leisure Centre 3D External Signs for Carterton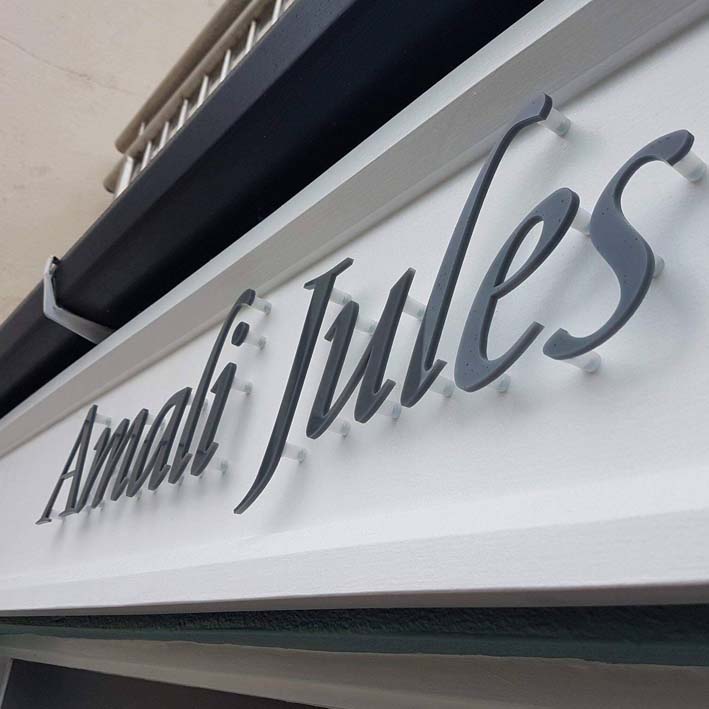 Amali Jules Jewellery Shop Signs with 3D Laser Cut Acrylics, Padstow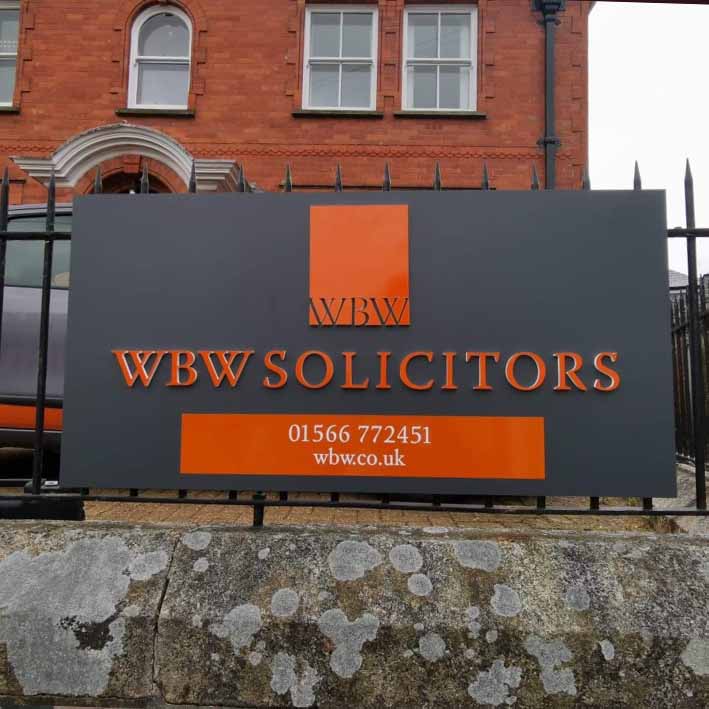 WBW Solicitors entrance sign, Launceston Cornwall
Resonance laser cut stainless sign Cornwall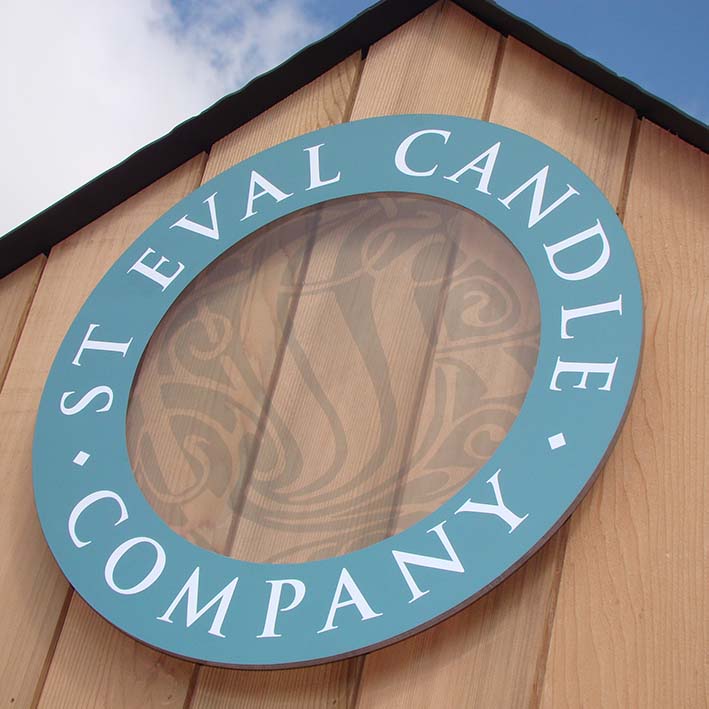 St Eval Candle Company Acrylic Signs, St Eval Cornwall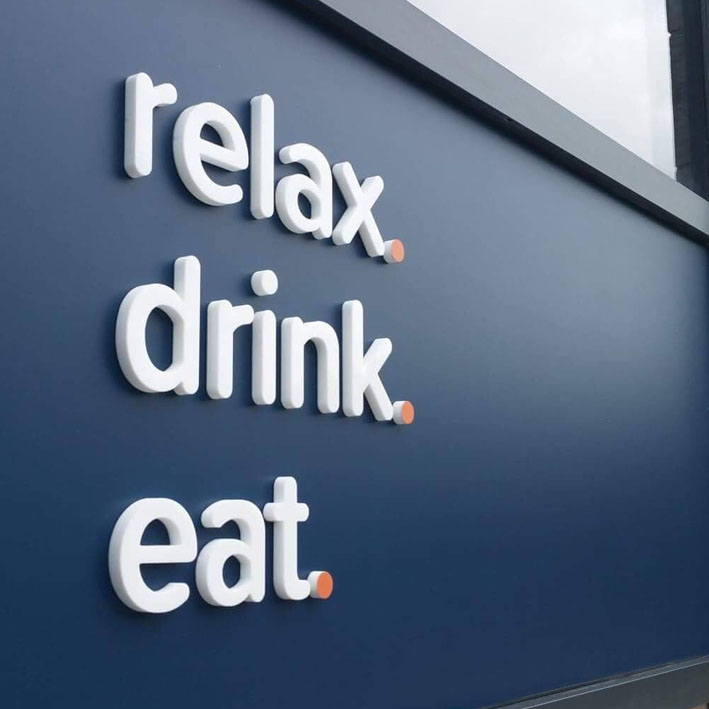 CNC cut Cafe Signs for The Ground, Plymouth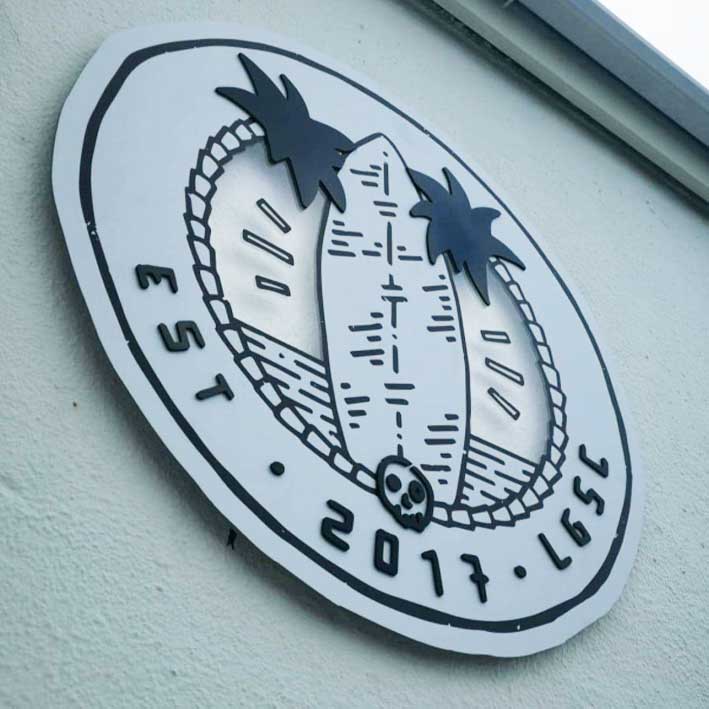 Surf School Signs 3D Laser Cut Acrylics, Newquay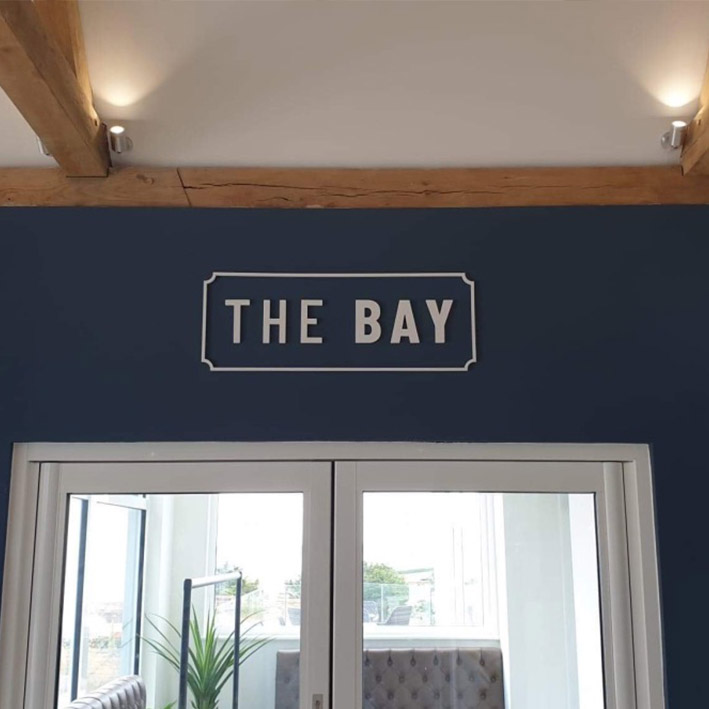 The Bay Restaurant signage, Falmouth Cornwall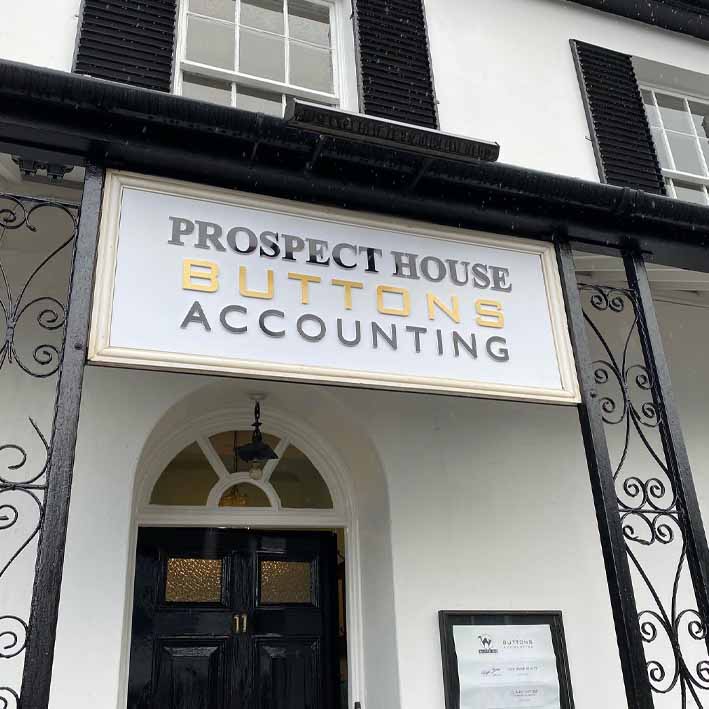 Buttons Accounting signage with 3D cut lettering in Launceston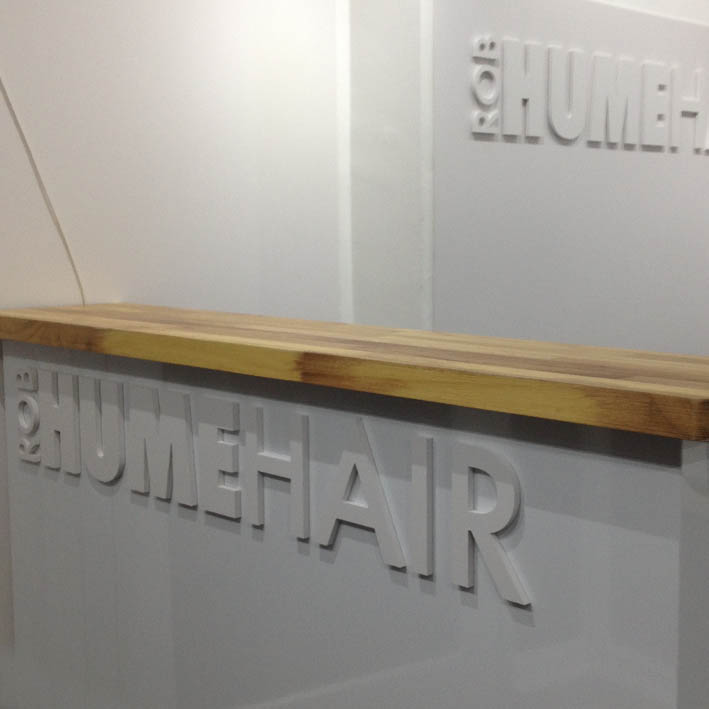 Hair Salon Signs, Launceston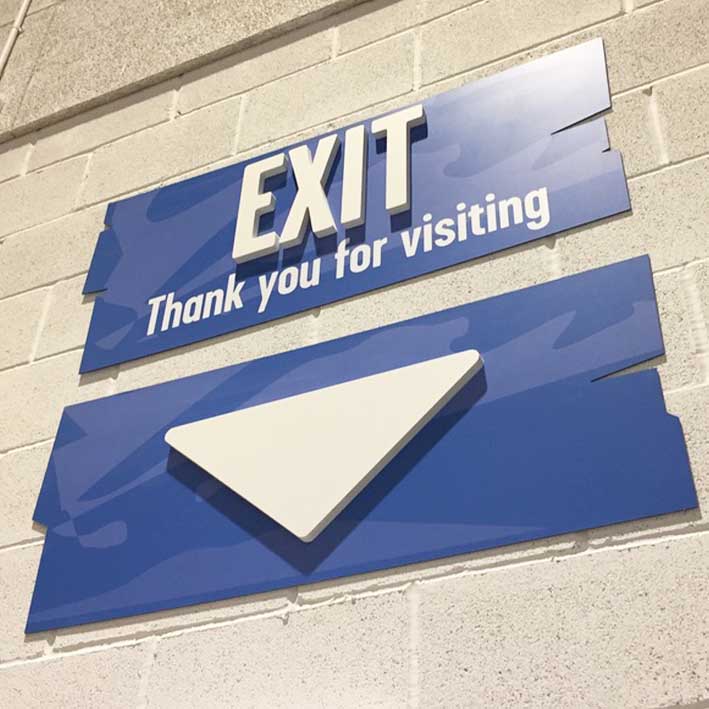 Leisure Centre 3D Wayfinding Signs for Carterton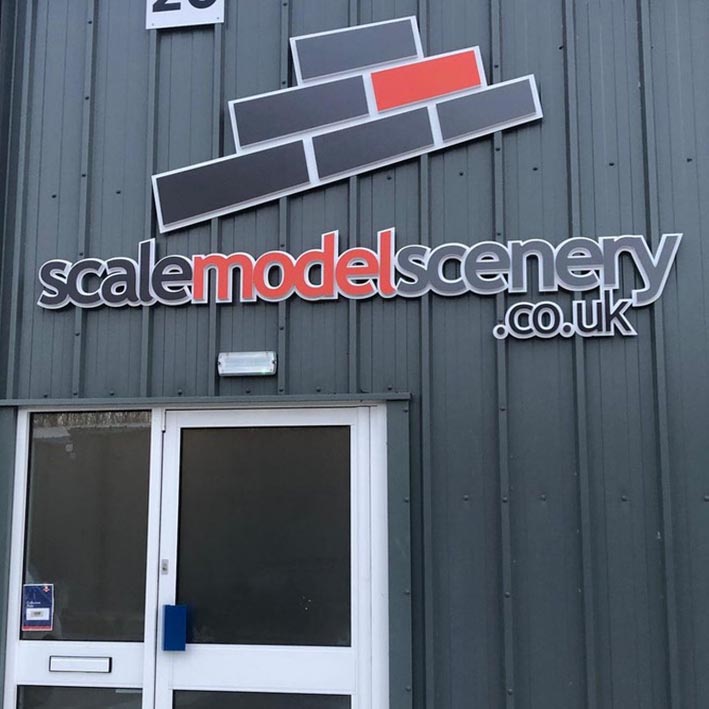 Scale Model Scenery Signs in Truro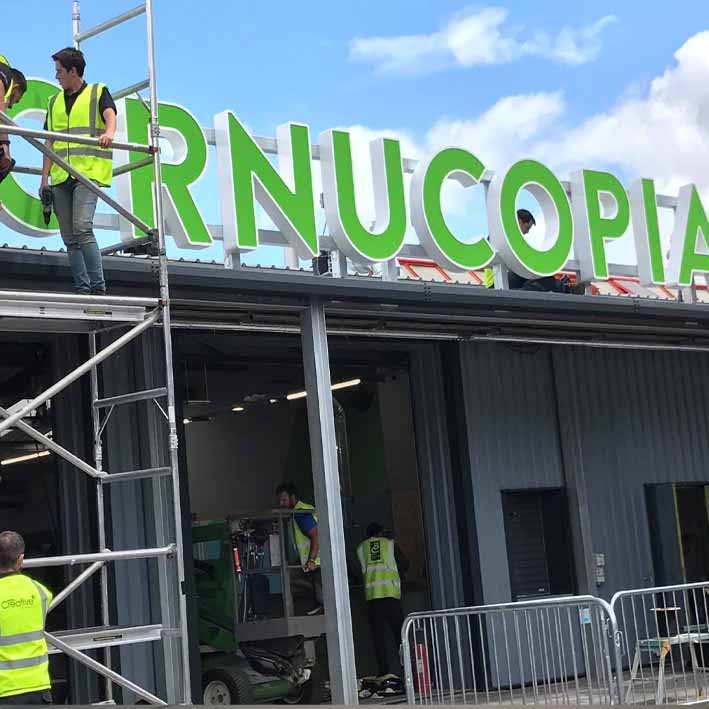 Retail park sign letters Cornwall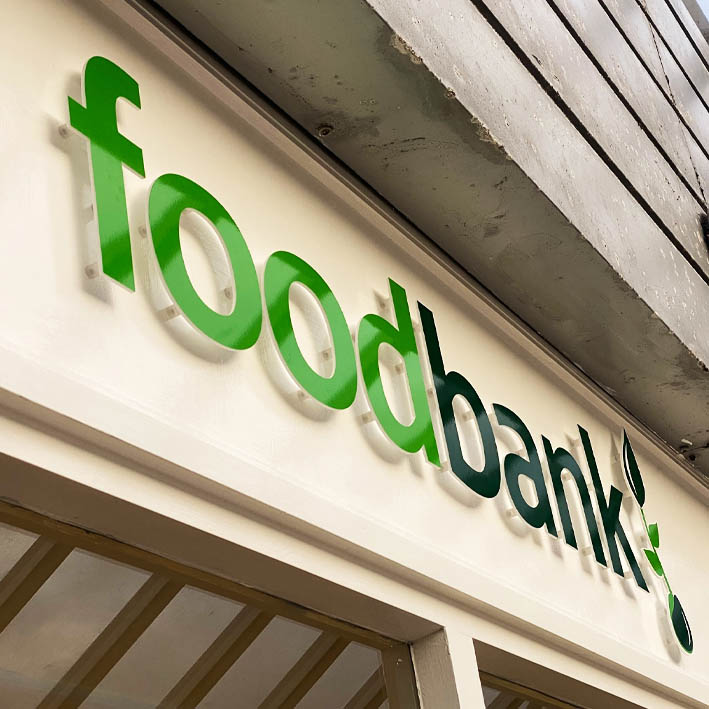 Wadebridge Foodbank sign lettering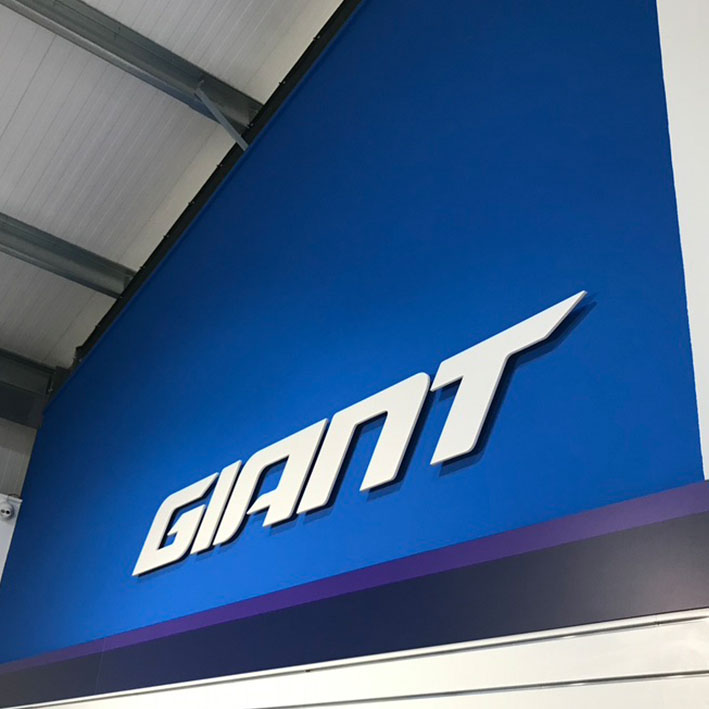 Giant Bikes 3D Logo on shop wall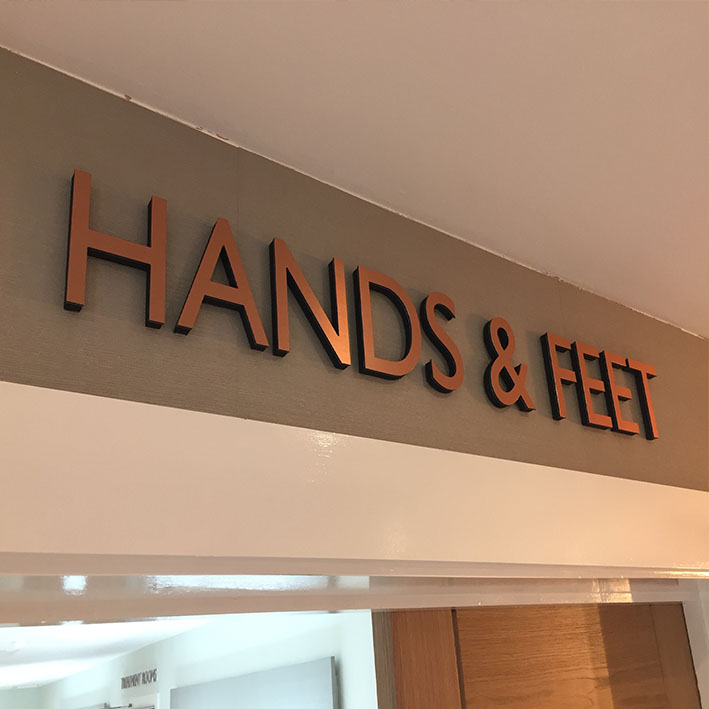 Hands & Feet Spa Sign, Falmouth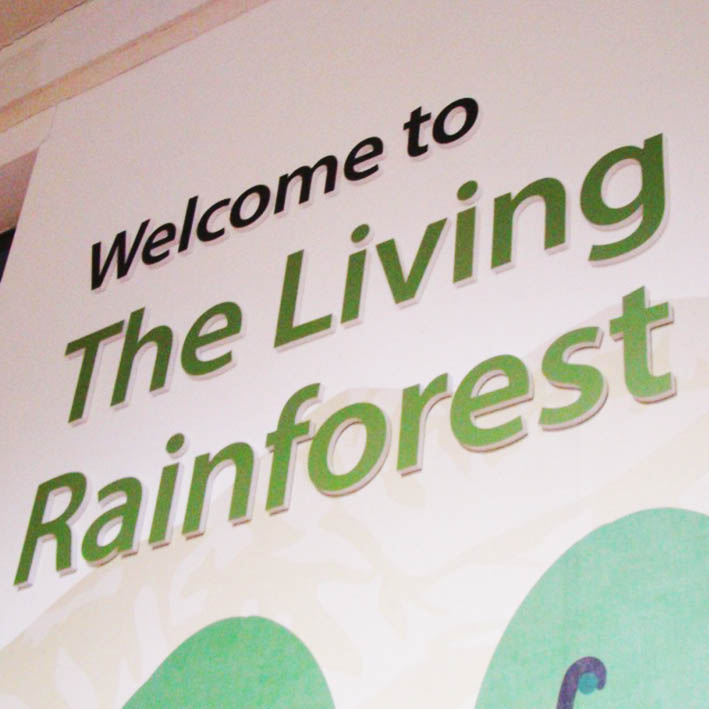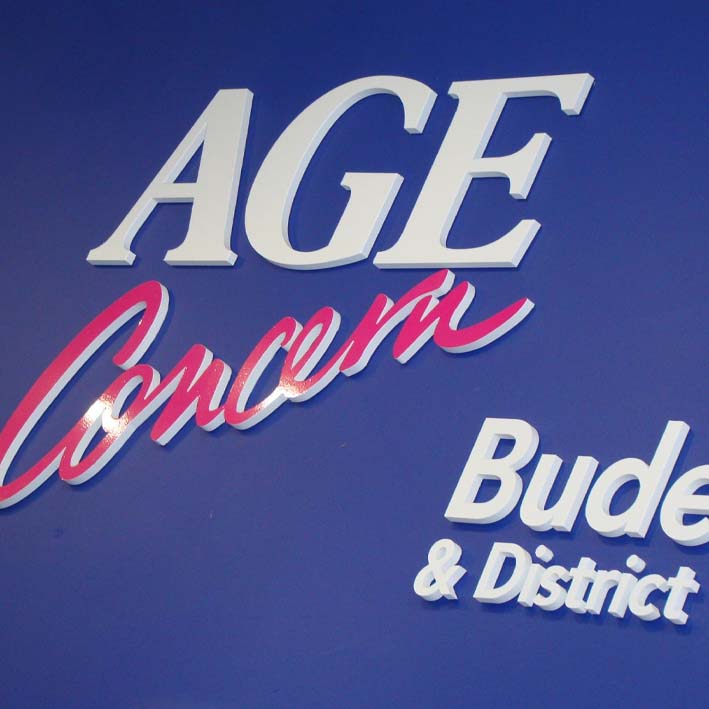 Age Concern 3D cut sign Bude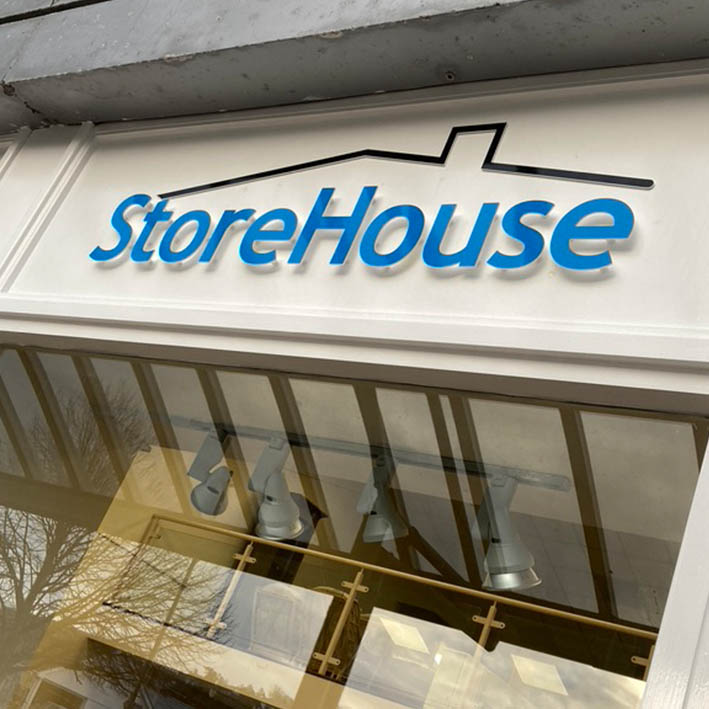 StoreHouse signage in Wadebridge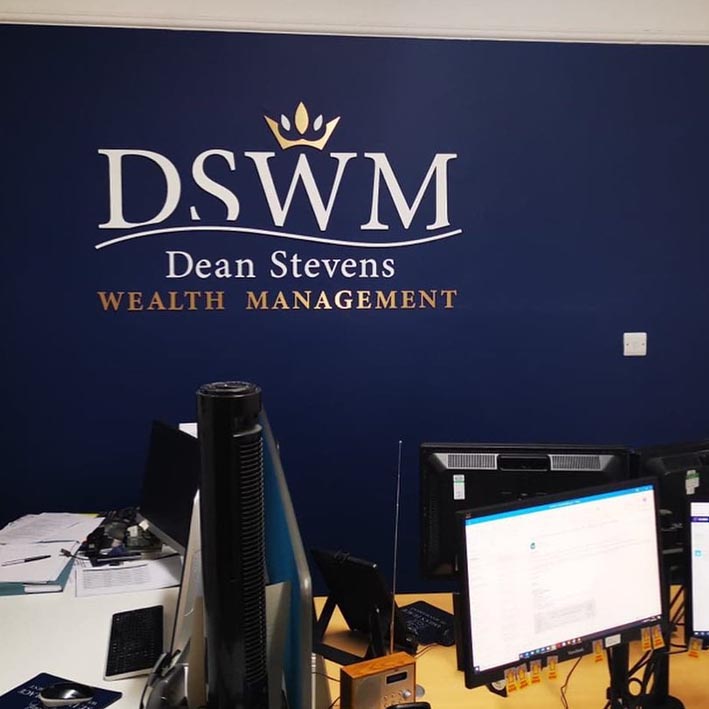 Dean Stevens Wealth Management office wall branding in Falmouth Cornwall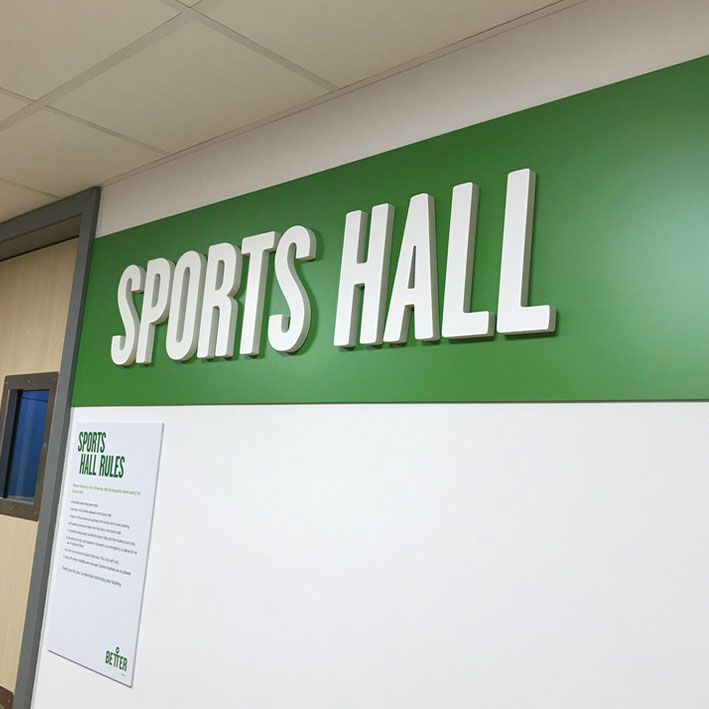 Sports Hall Signs installed for a leisure centre in Oxfordshire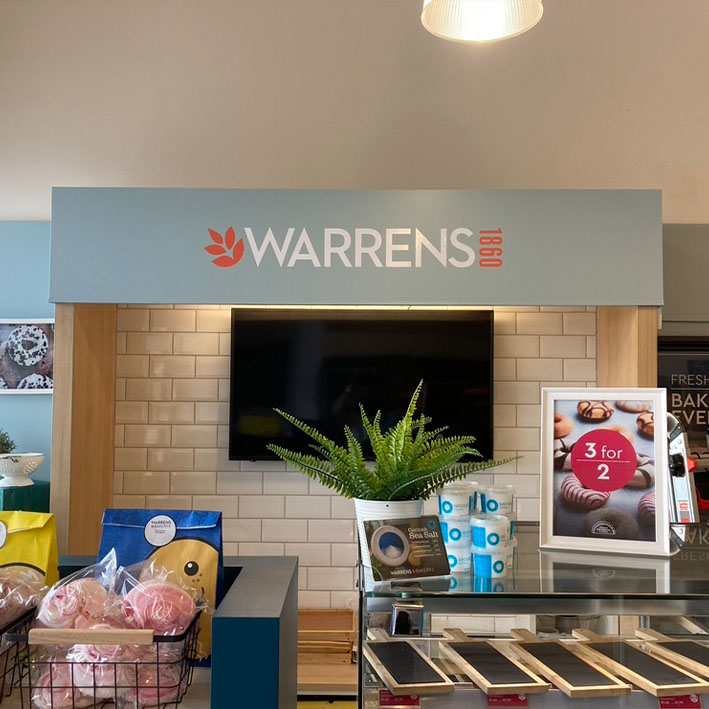 Bakery internal signage scheme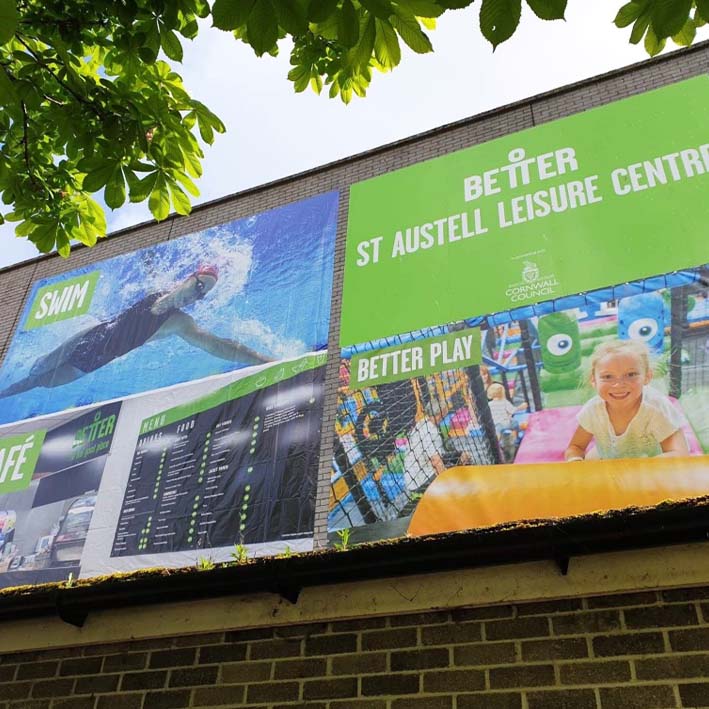 Better Leisure External Signs, St Austell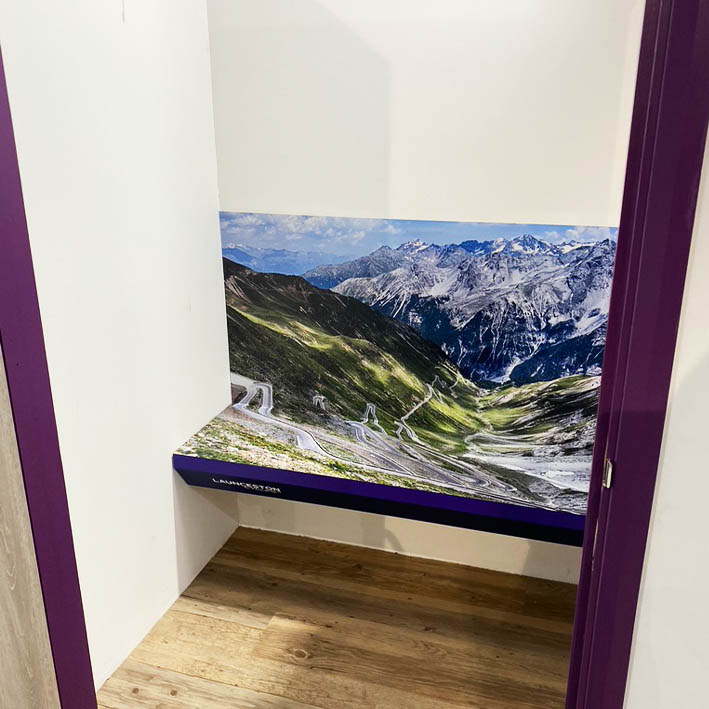 Shop changing room benches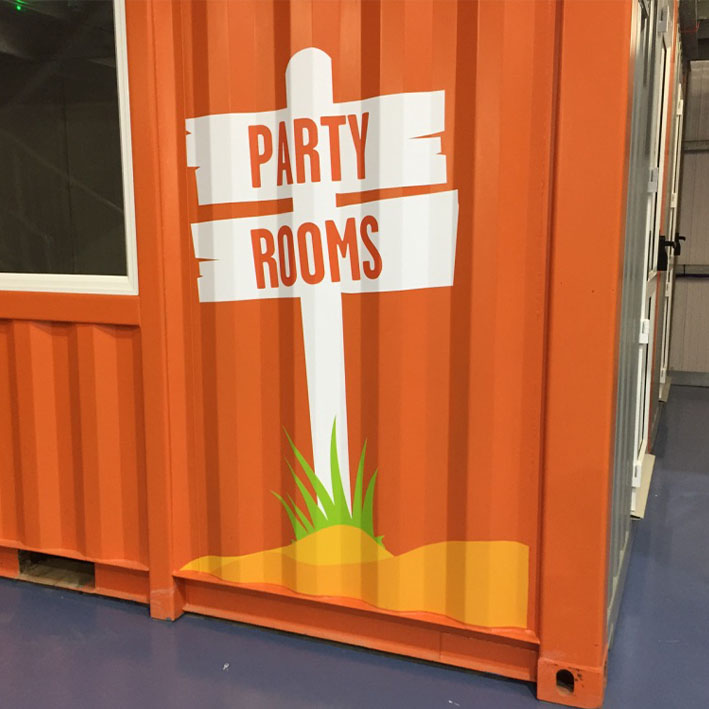 Party room custom graphic wayfinding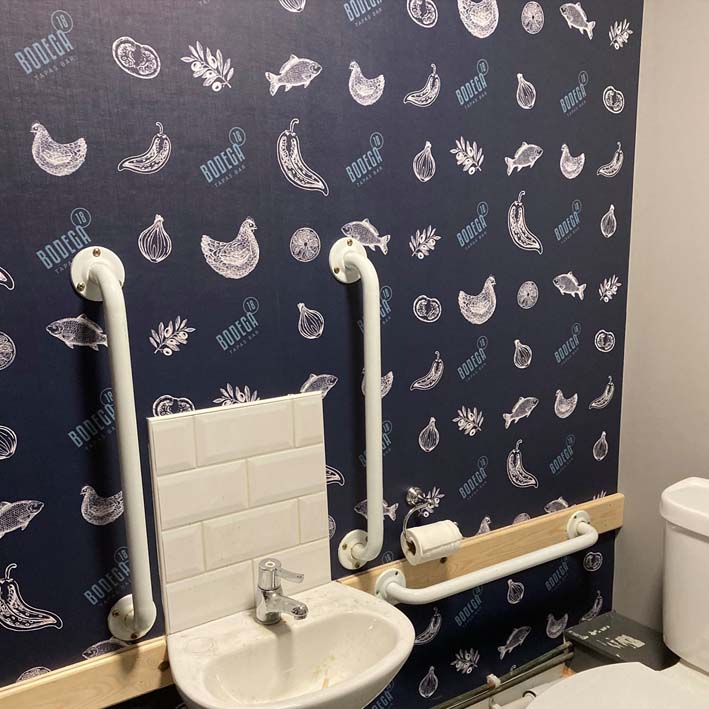 Bathroom custom printed wall graphics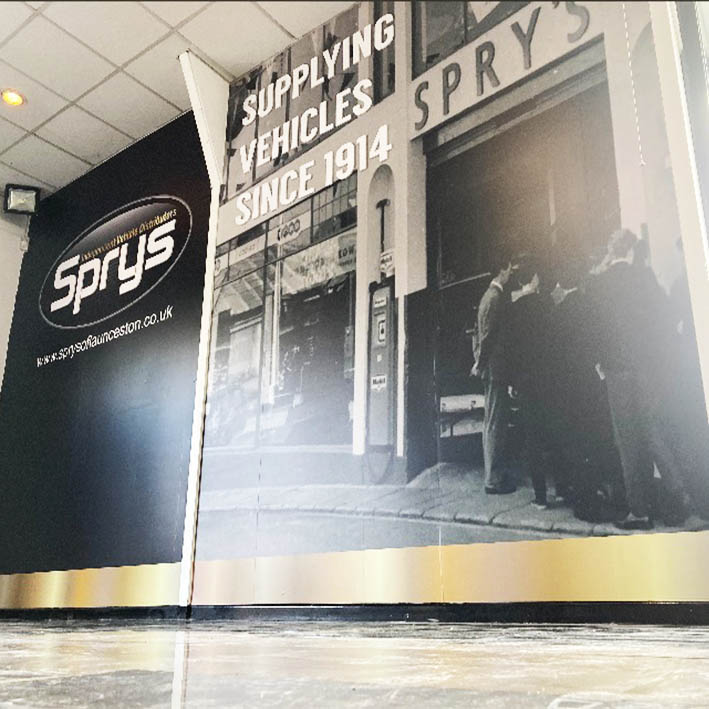 Car showroom custom wall paper prints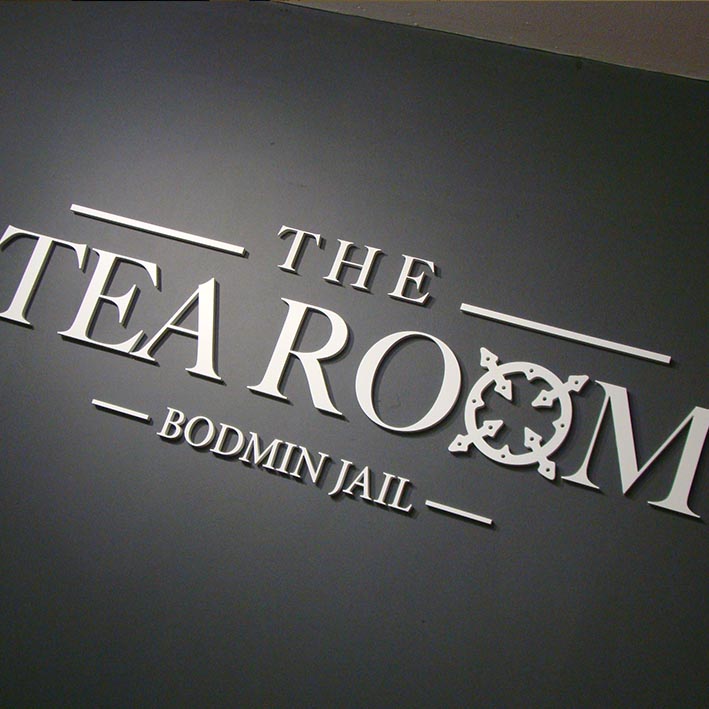 Installed Direct to Wall Restaurant Signs, Cornwall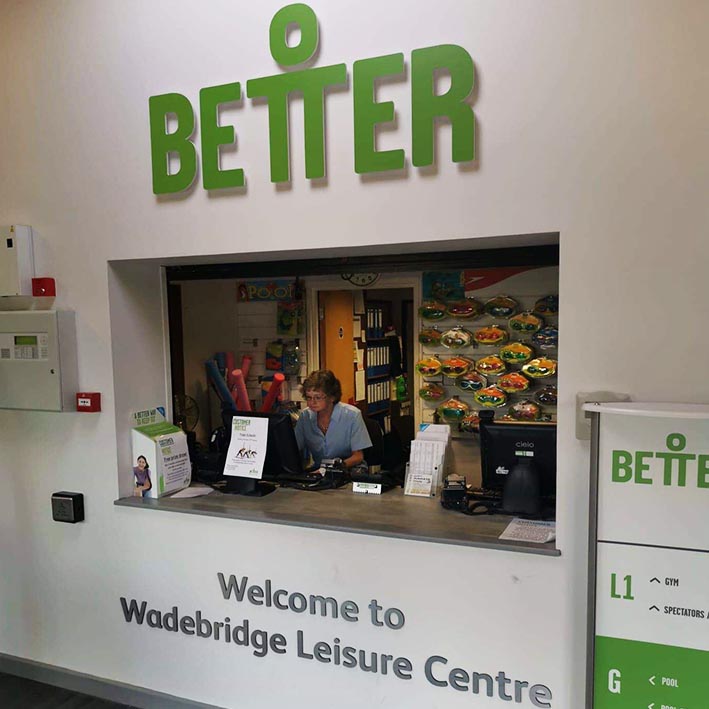 Better Leisure Welcome Signs, Wadebridge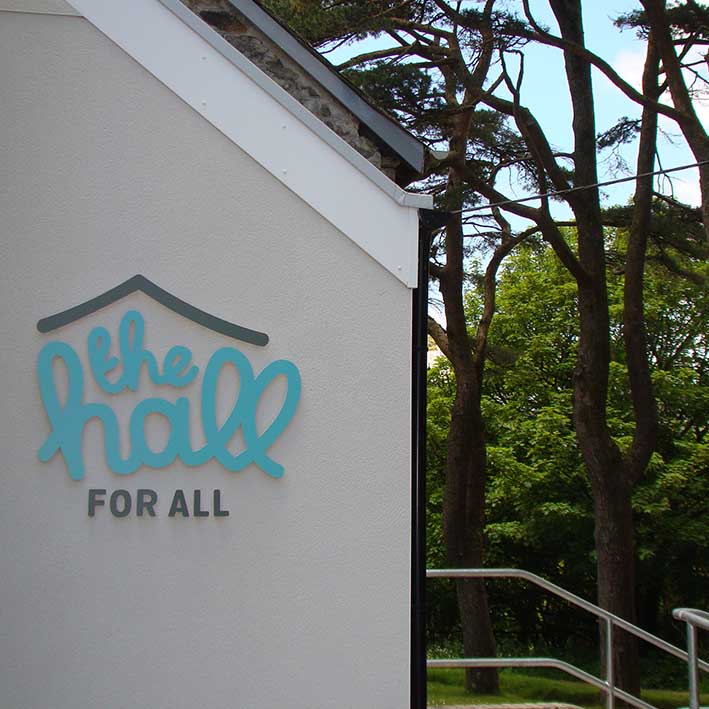 Cut Lettering for The Hall, St Austell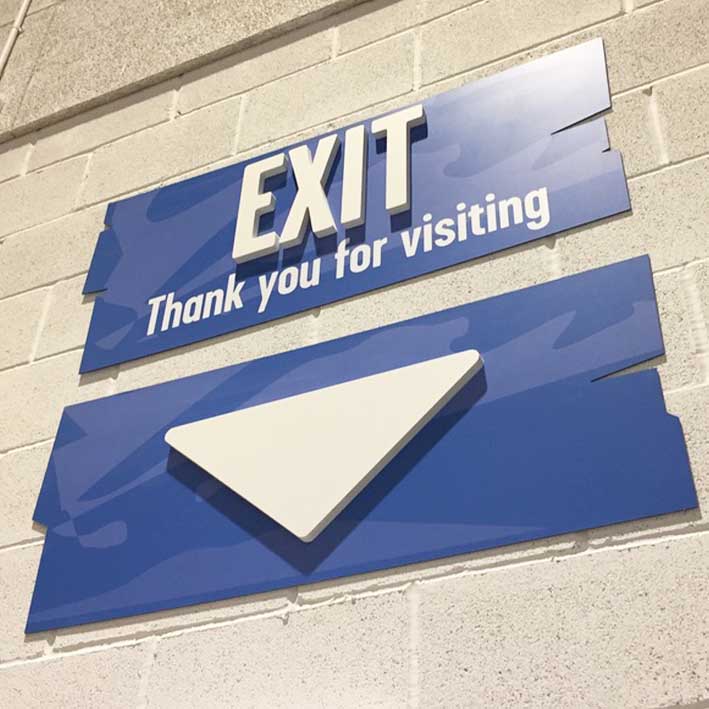 Leisure Centre 3D Wayfinding Signs for Carterton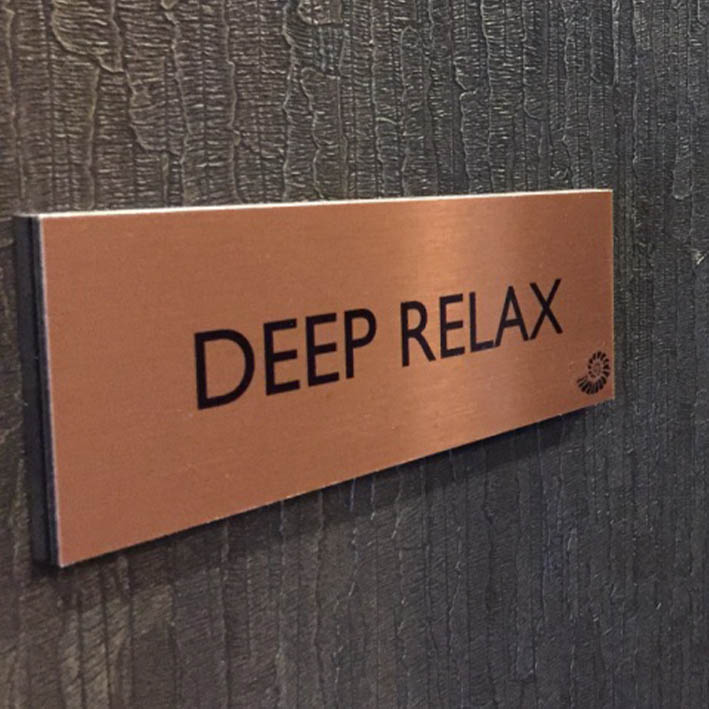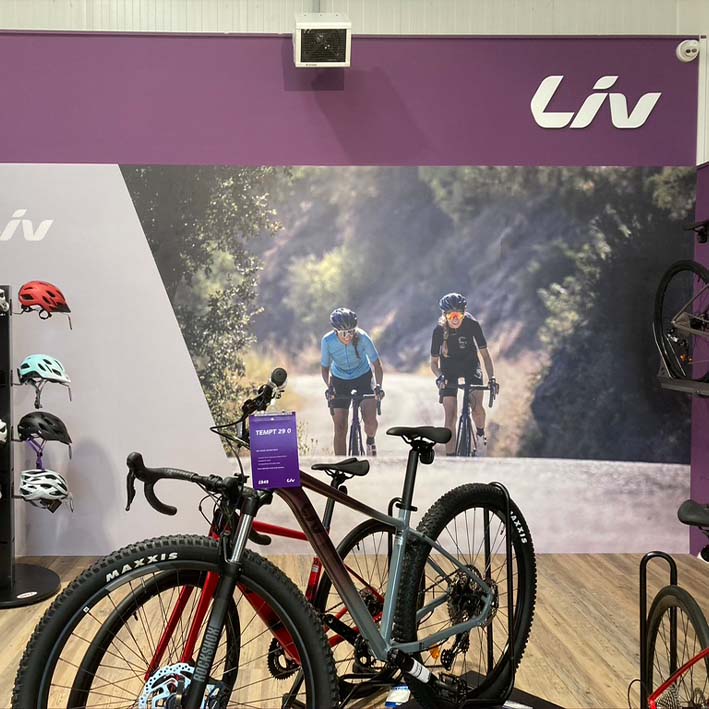 Printed wall art graphics in cycle shop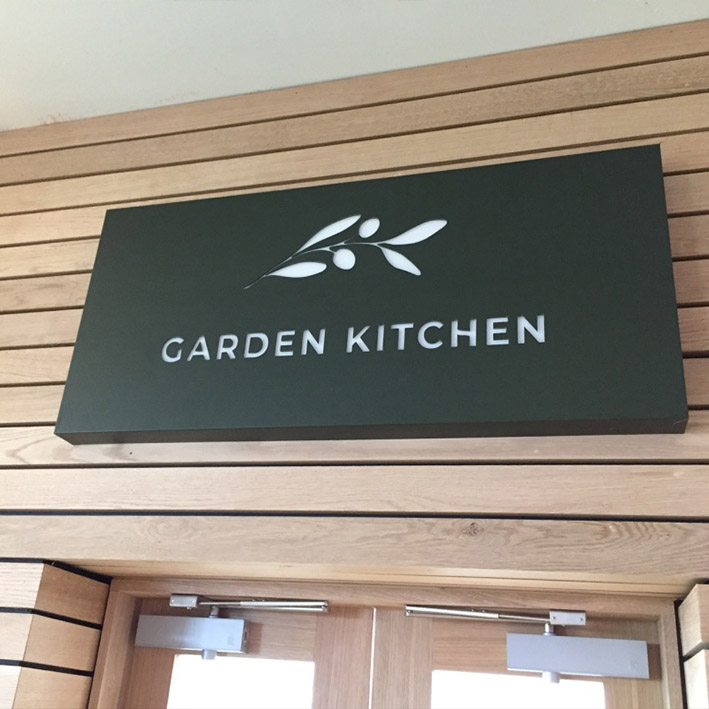 Illuminated signage for the Garden Kitchen Restaurant in Falmouth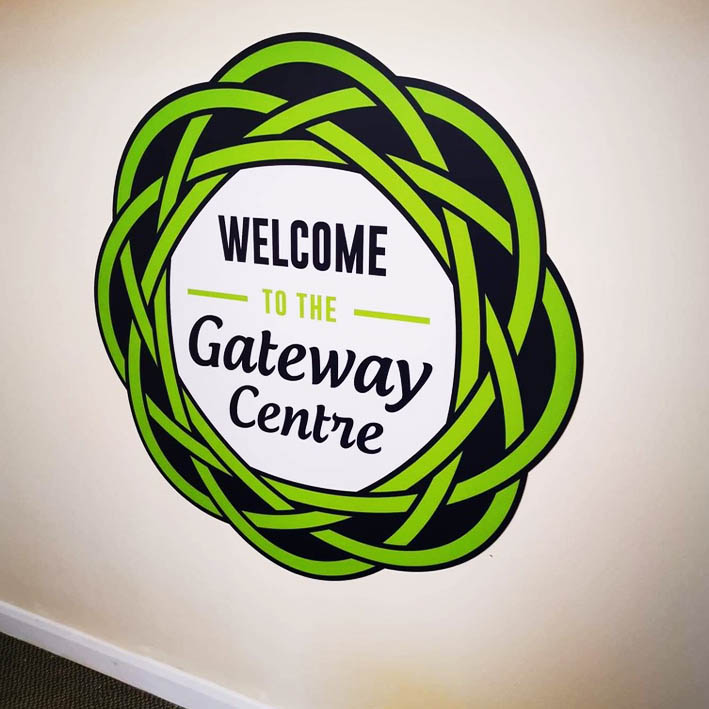 Launceston Gateway Centre Signage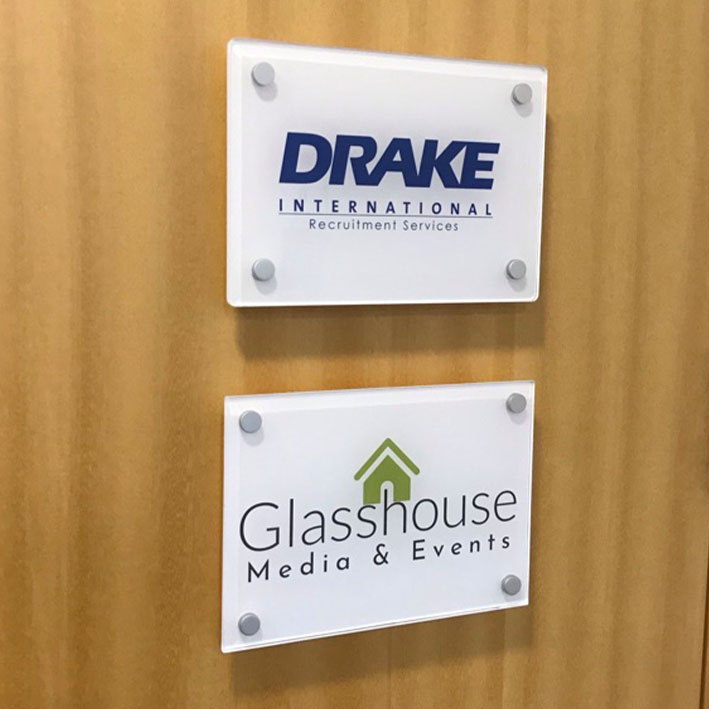 Internal office signage in St Ives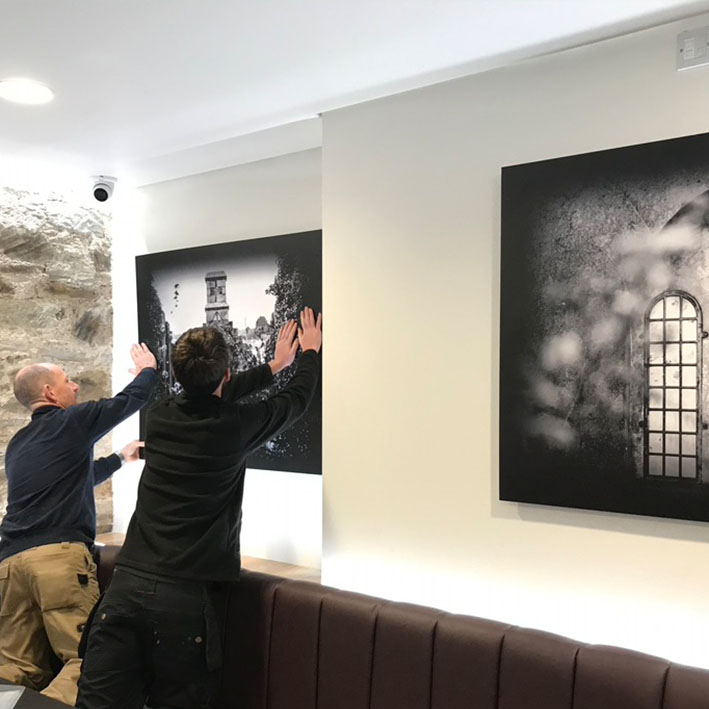 Wall prints with stand off fixings on rear
More Creative are heritage signs and attraction signage experts with sign project installs all over the country. Don't forget we also offer a planning application management service for sign projects.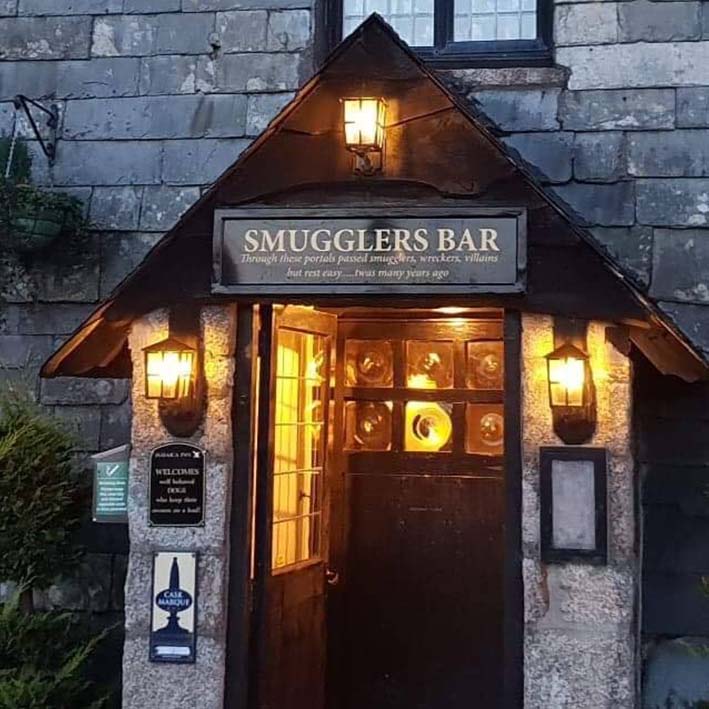 Heritage Style Signs for Jamaica Inn, Bodmin Moor. Hardwood Frames with Gold Lettering.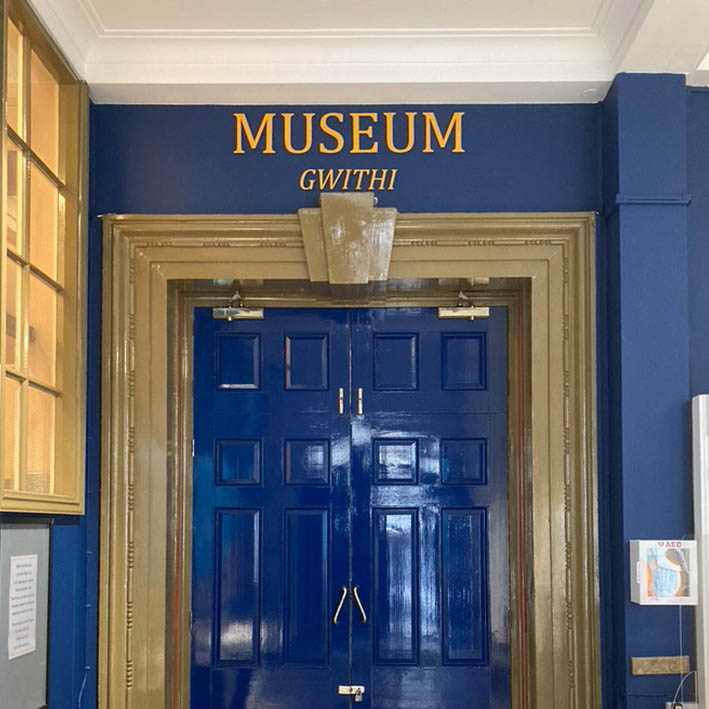 Royal Cornwall Museum Truro Signs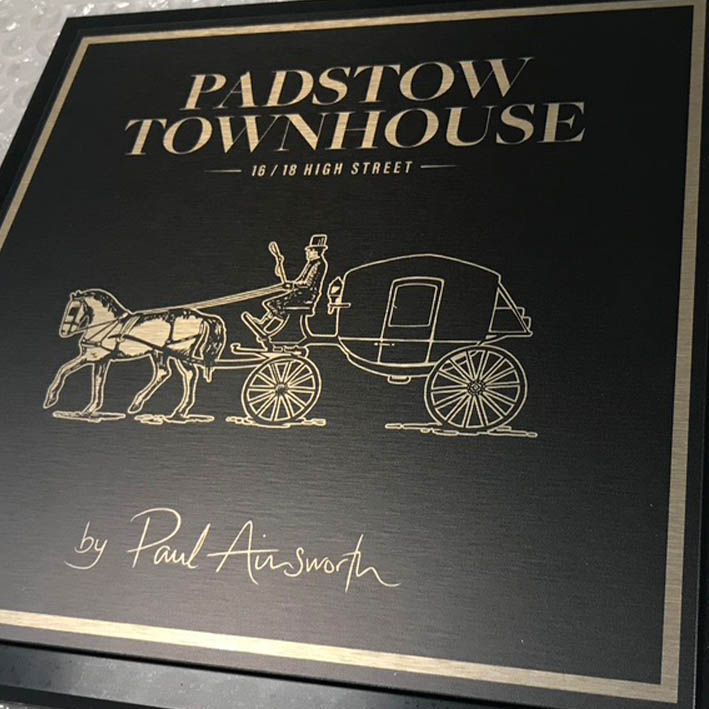 Padstow Townhouse Heritage Signage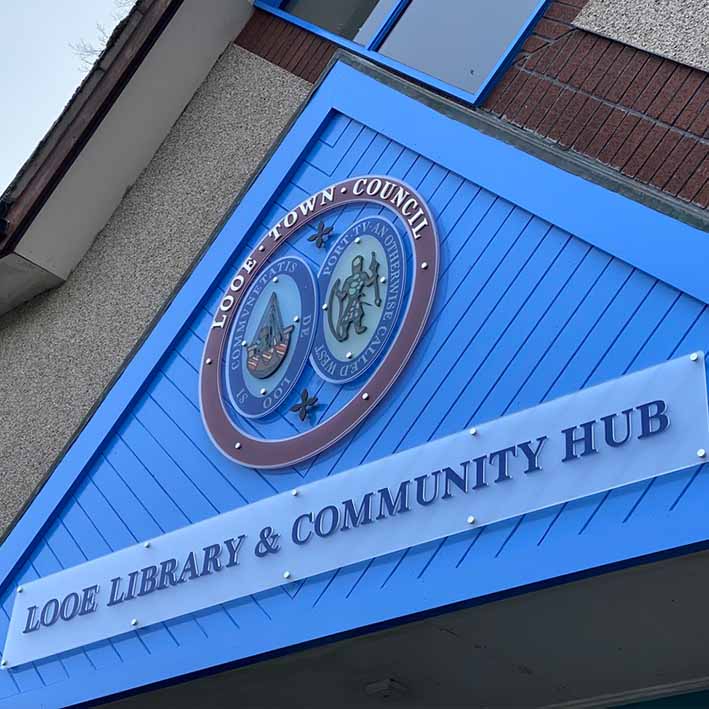 Looe Library & Community Hub signs produced for Looe Town Council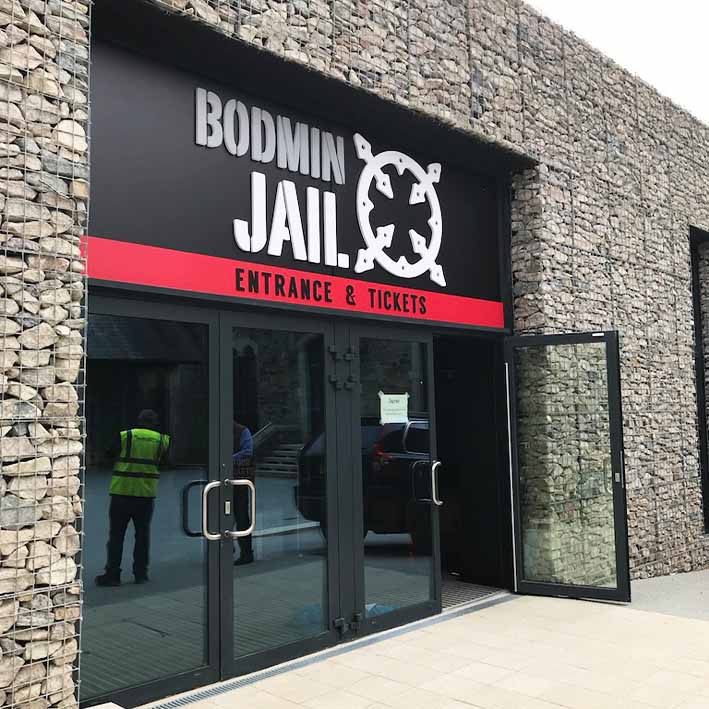 Bodmin Jail Main Entrance Signs - Bodmin Cornwall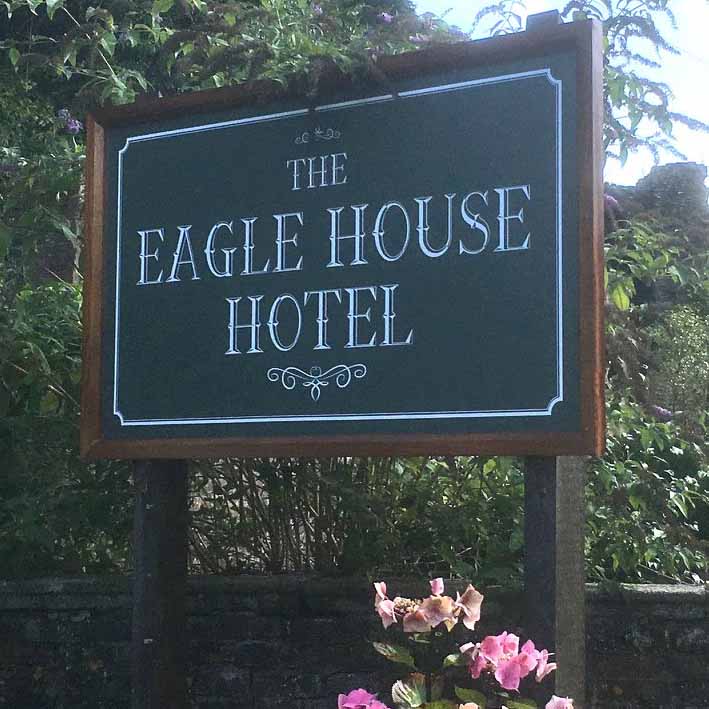 Eagle House Hotel Signs with Hardwood Frame, Launceston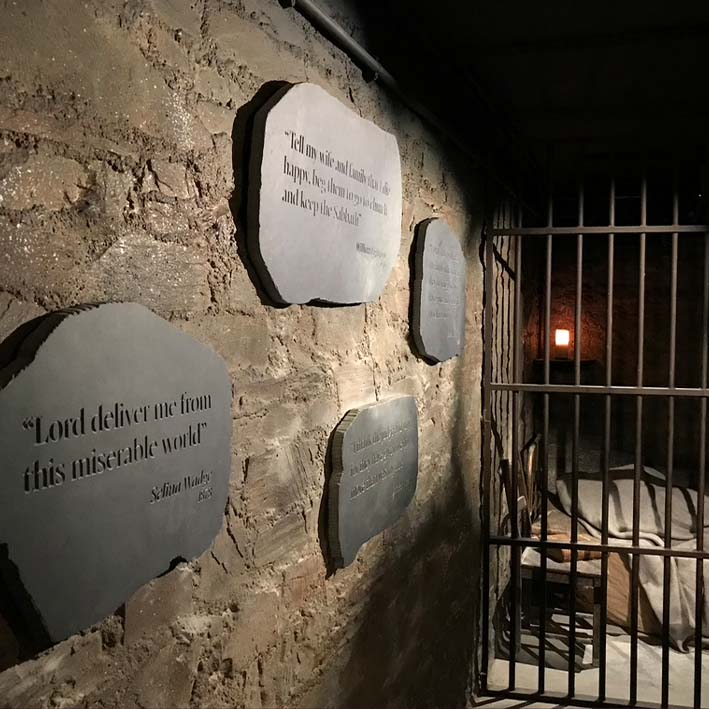 Engraved slate signs for heritage attraction in Cornwall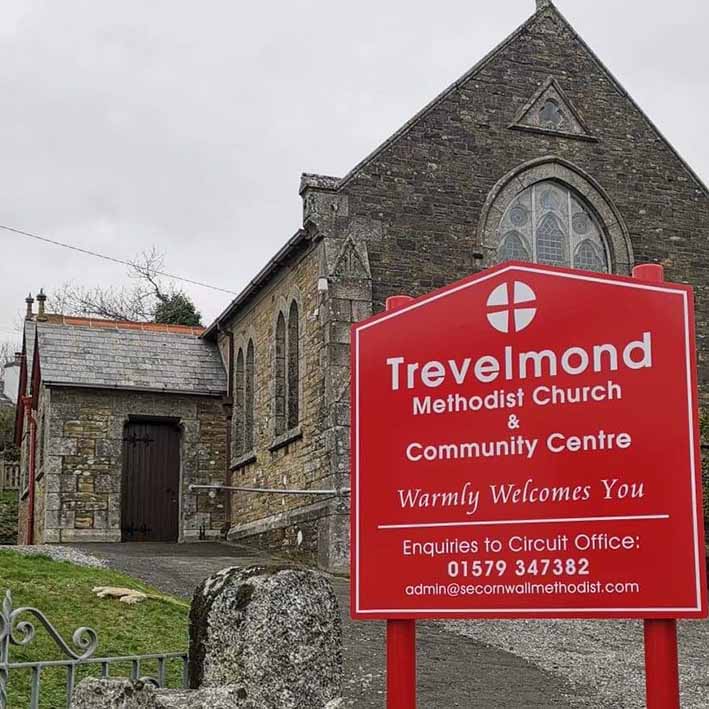 Trevelmond Methodist Church Signage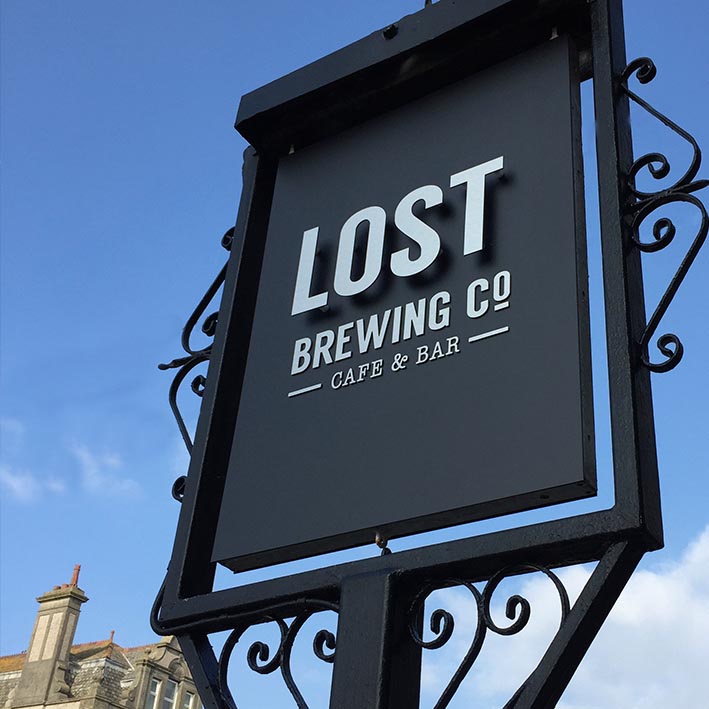 Lost Brewing Co Cafe & Bar Signs, Newquay Cornwall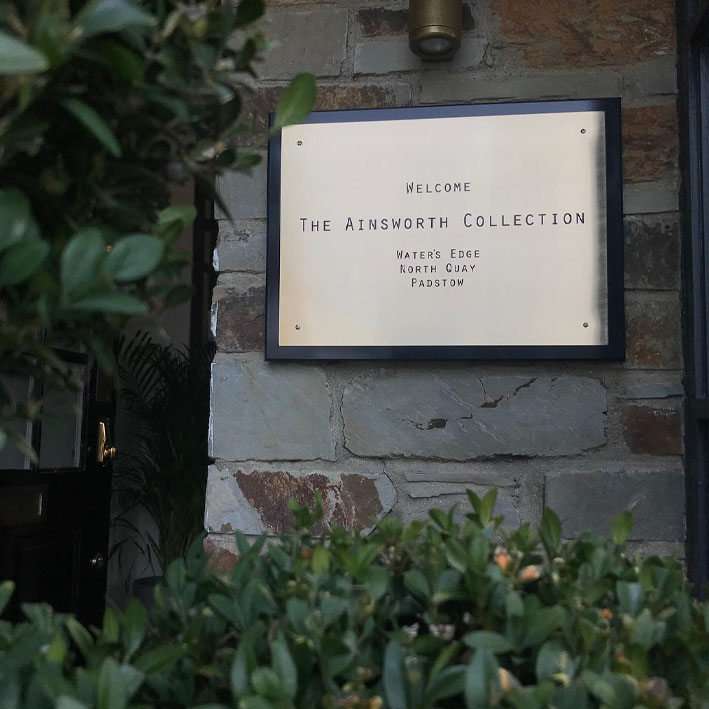 Quality brass plaques made in Cornwall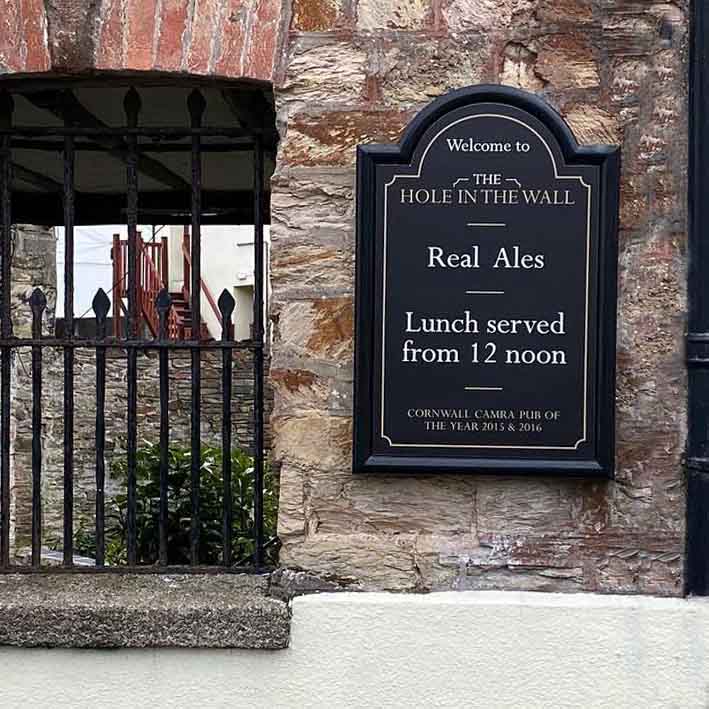 Hole In The Wall Pub Heritage Signs in Bodmin Cornwall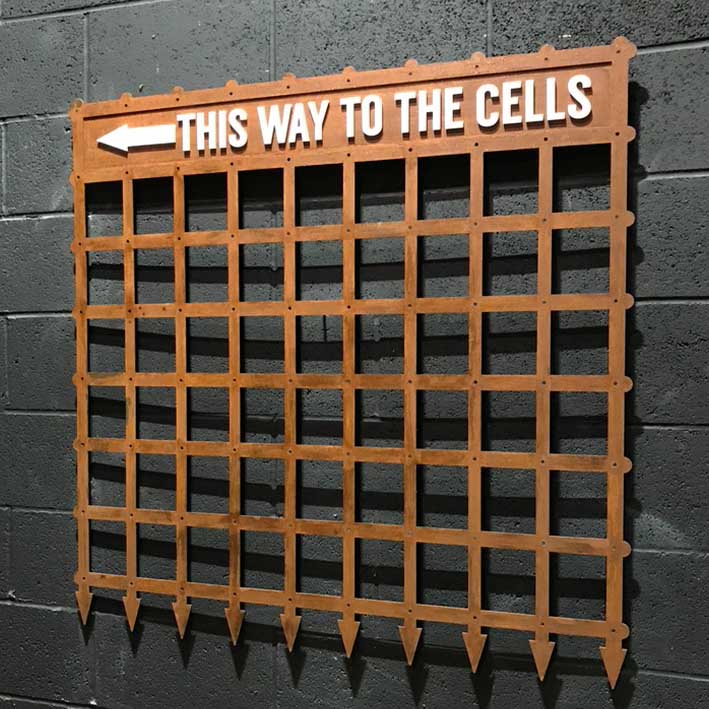 Bespoke aged attraction directional signs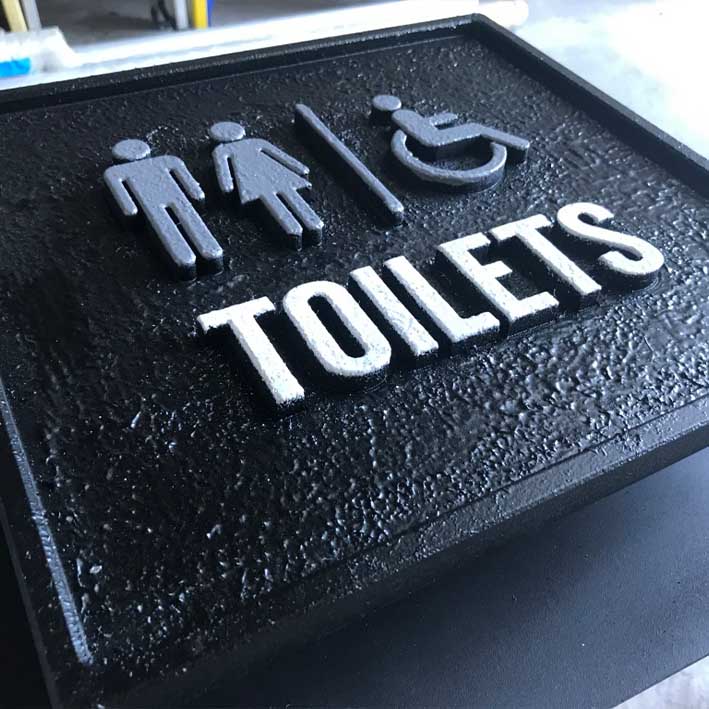 Heritage old cast toilet signs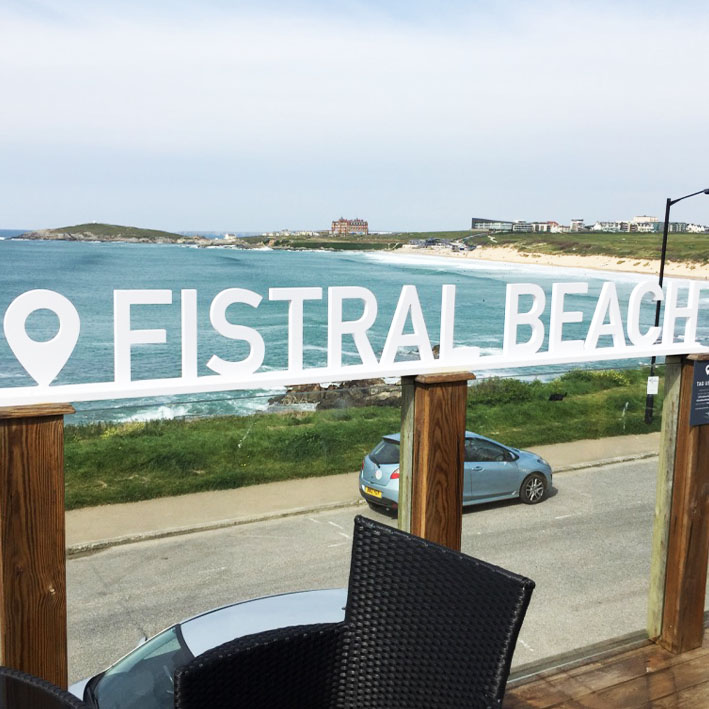 Fistral Beach Newquay Hotel Sign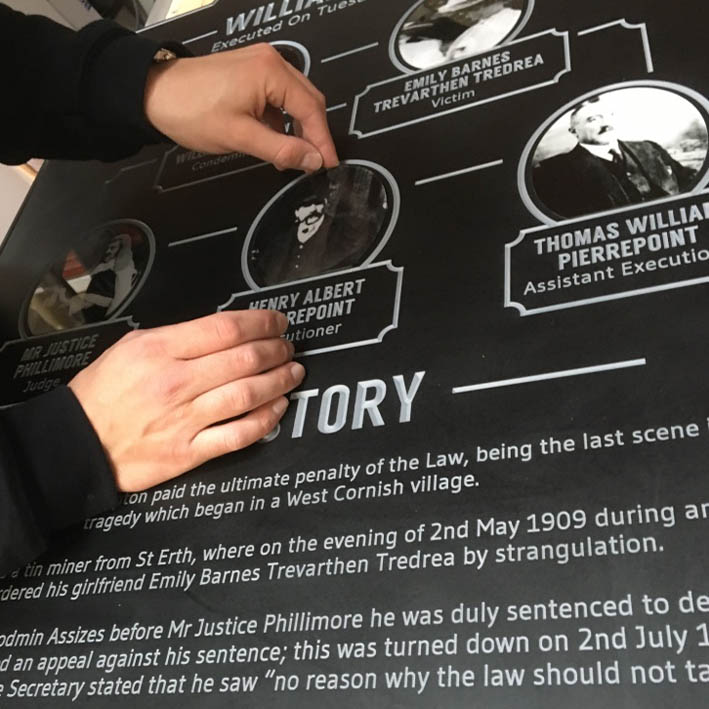 Engraved slate heritage sign with inlays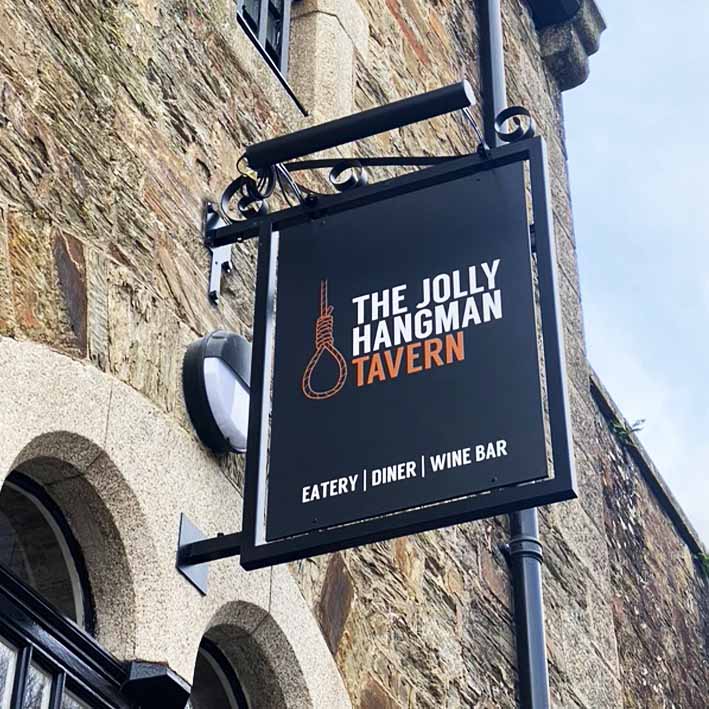 Restaurant signage for Jolly Hangman Tavern in Bodmin
Hotel Signs and Hospitality Signage
Producing exceptional signs for exceptional clients throughout the hospitality and hotel sectors in Cornwall and Devon. You can also view our illuminated sign projects for more sign ideas an examples.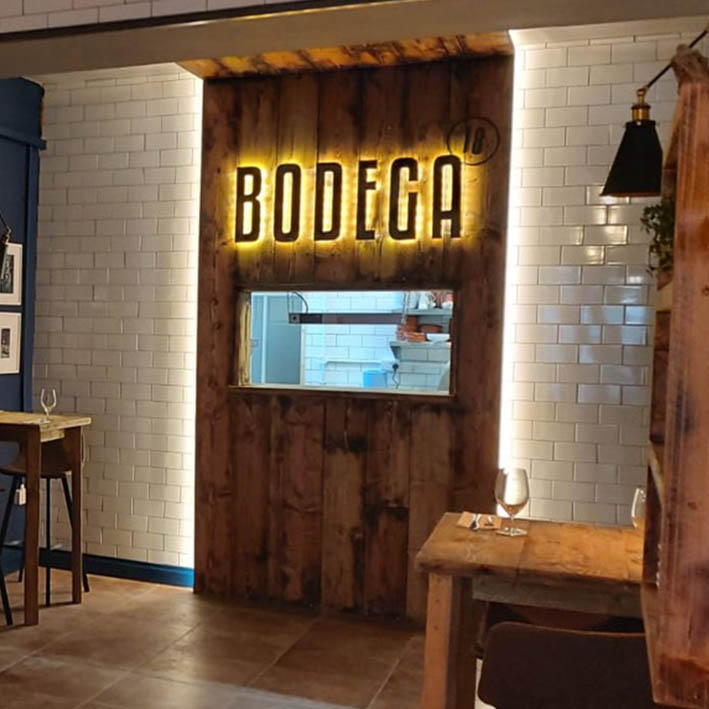 Bodega Restaurant Illuminated Signs Truro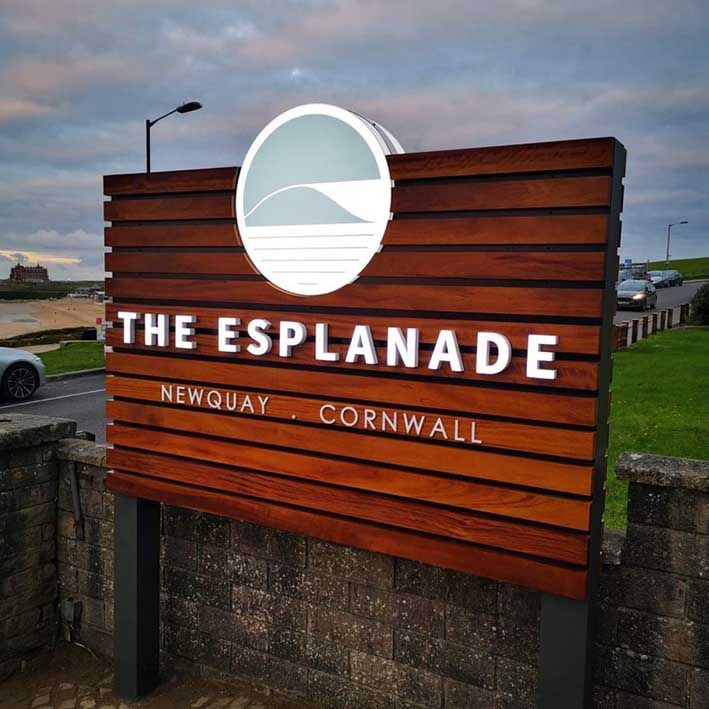 The Esplanade Hotel Signs Newquay, featuring a Hardwood Detail & LED Illumination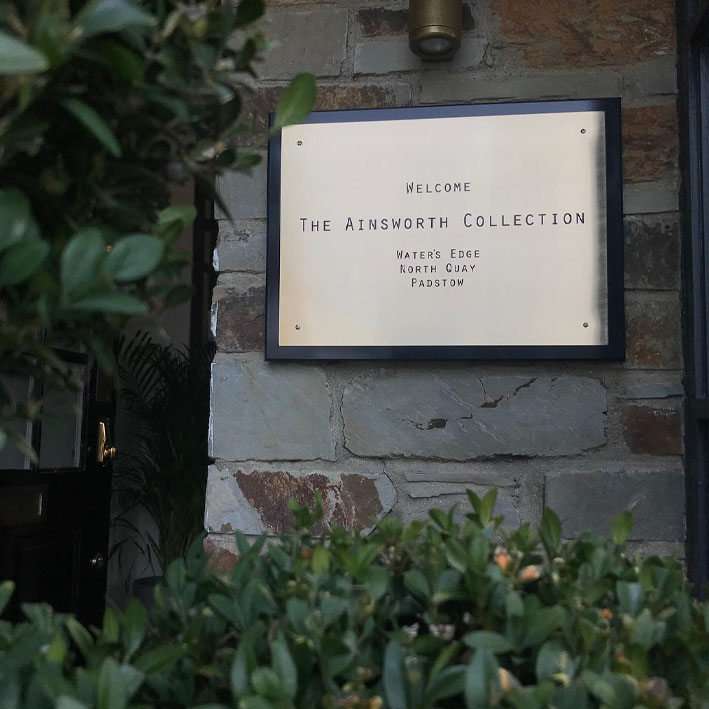 Quality brass plaques made in Cornwall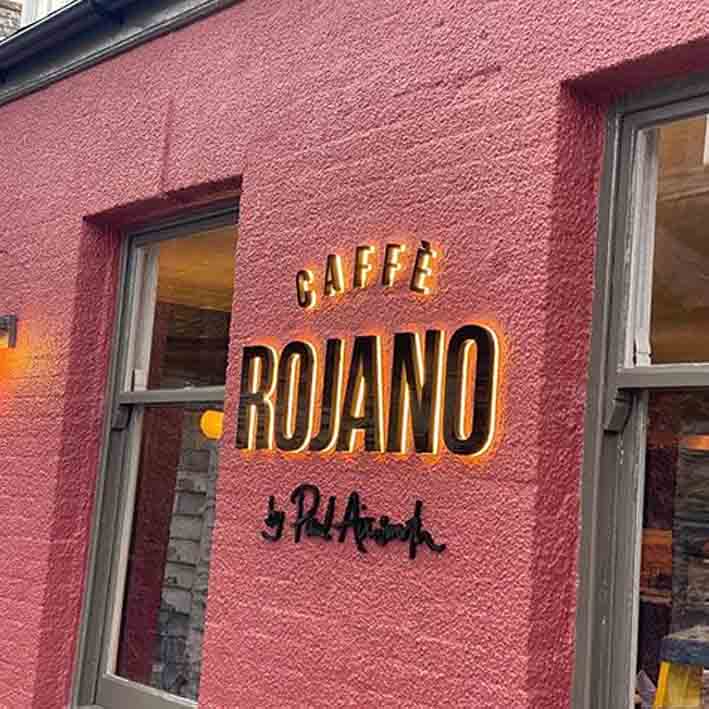 Cafe Rojano Restaurant, Padstow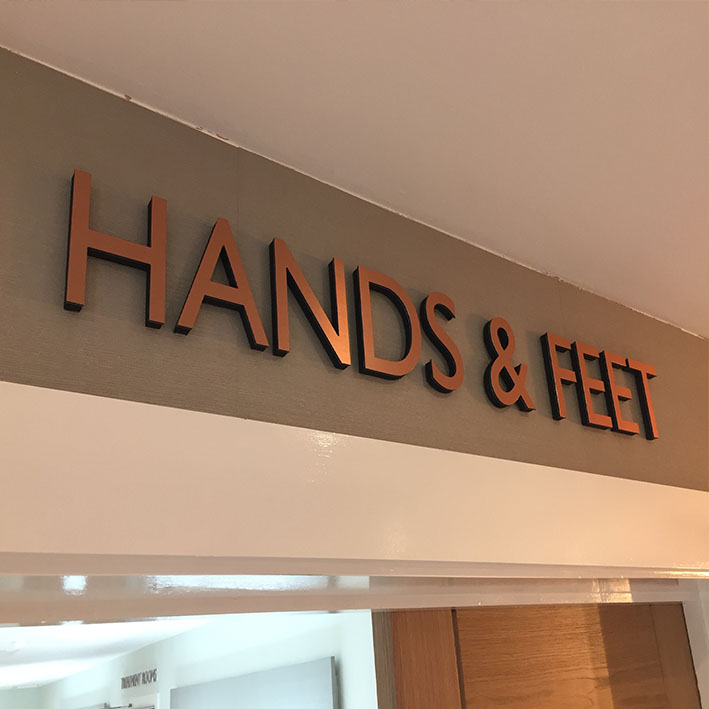 Brushed Copper CNC Cut Sign Lettering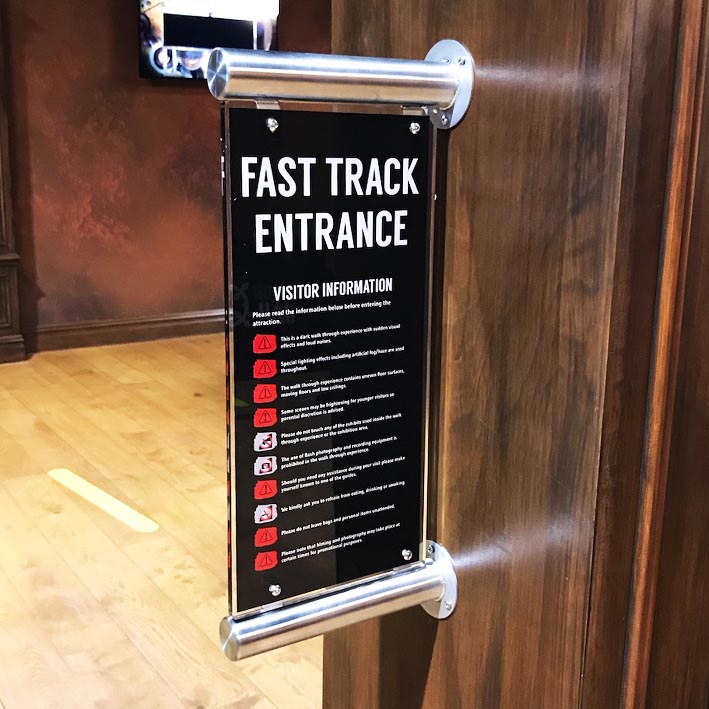 Attraction fast track signage supplier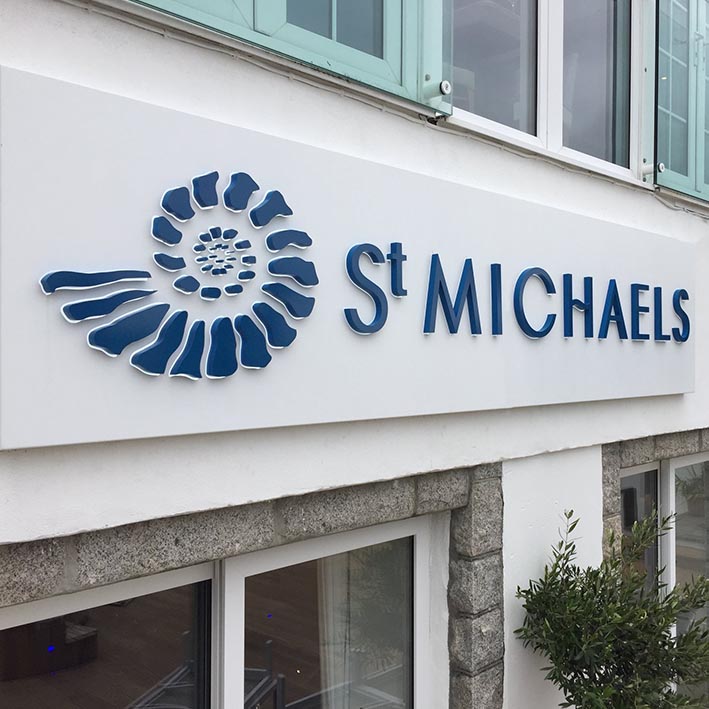 St Michaels Hotel Signs, Falmouth Cornwall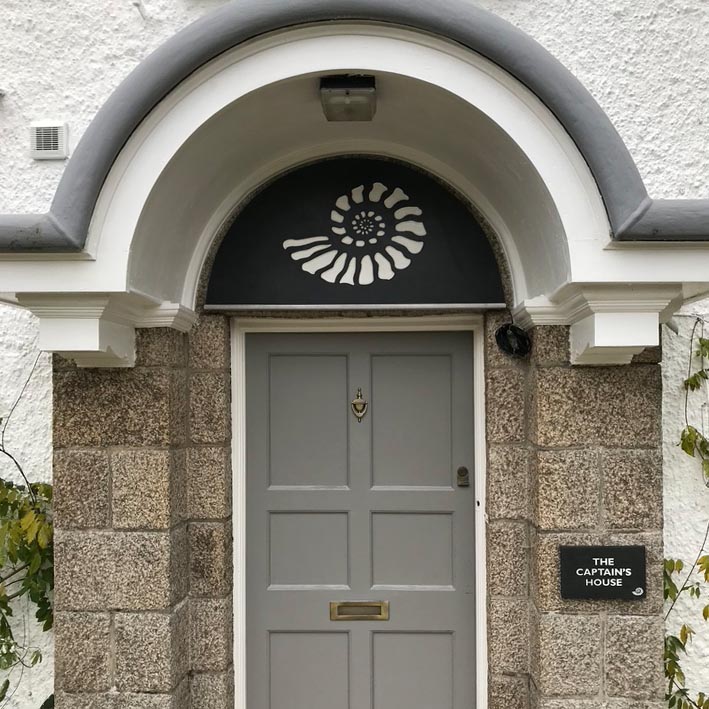 The Captains House Quality Slate Sign in Falmouth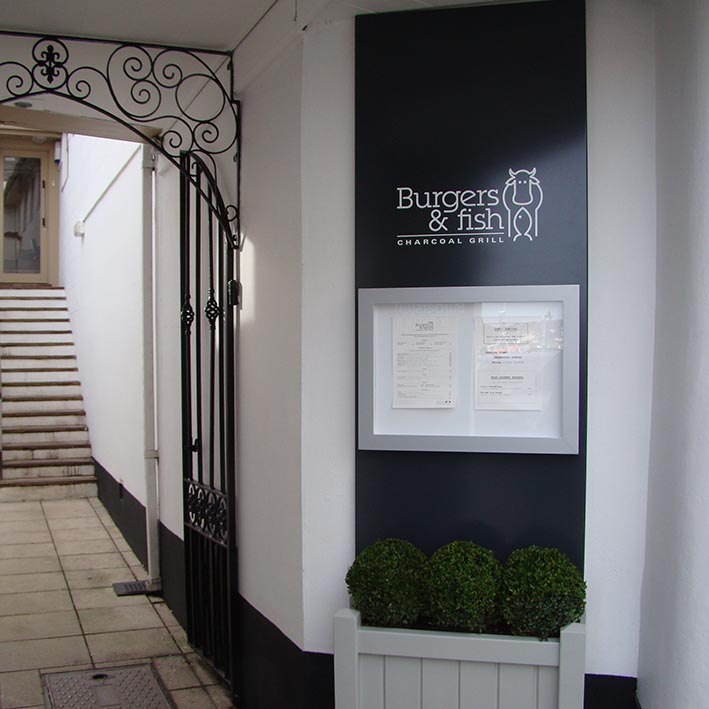 Restaurant Menu with Logo, Padstow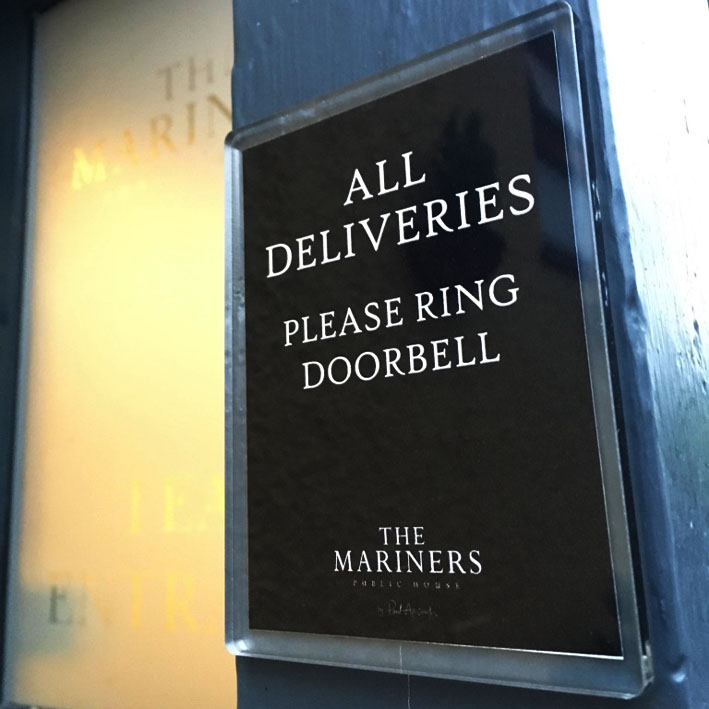 Deliveries Sign for the Mariners, Rock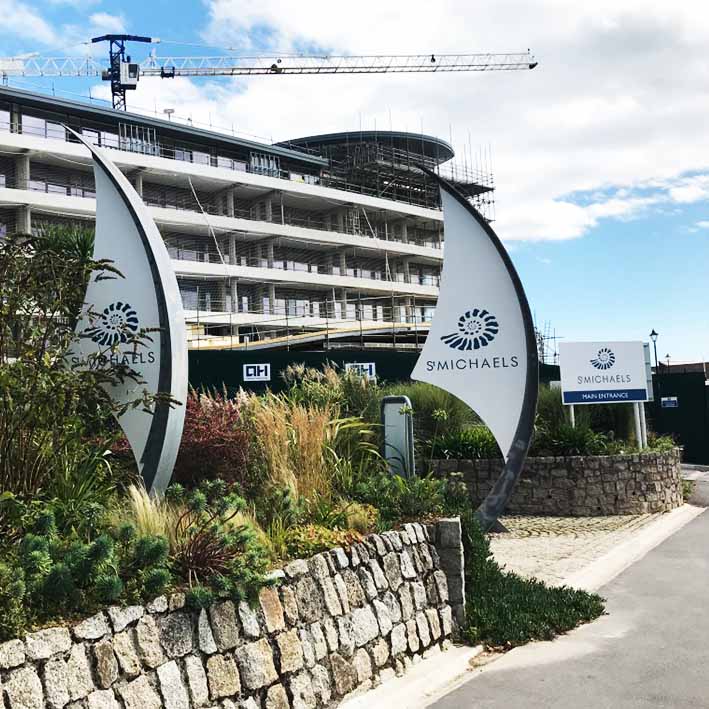 Custom Hotel Main Entrance Signage In Falmouth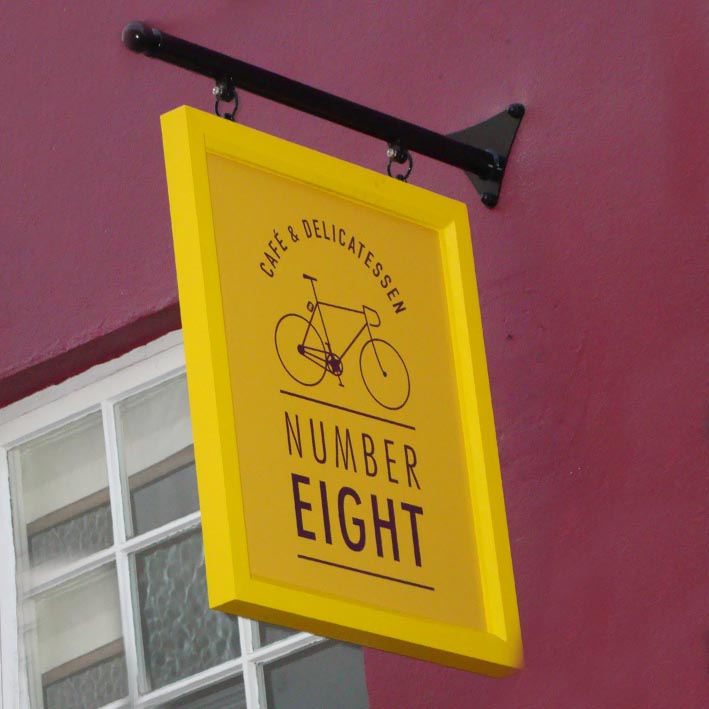 Hardwood Cafe Projecting Sign for Number Eight, Launceston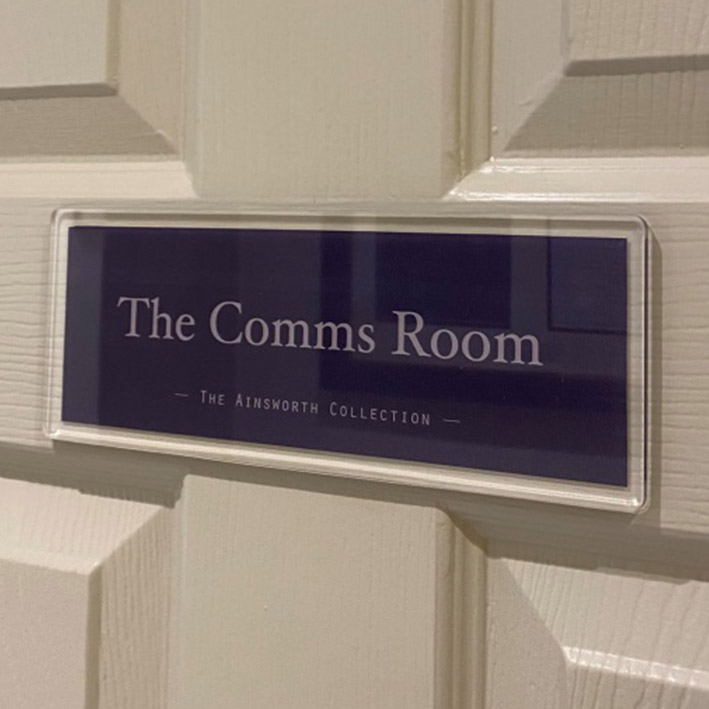 Office signs for the Ainsworth Collection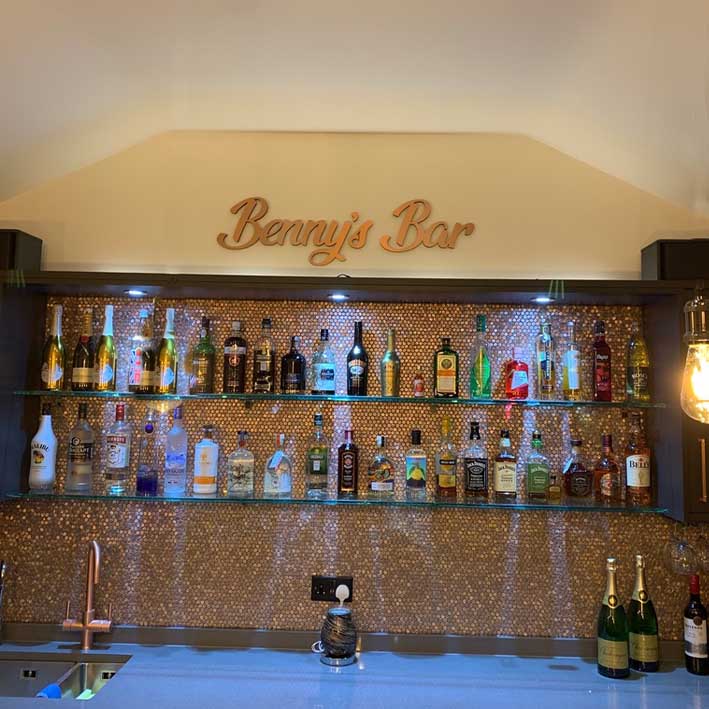 Bennys Bar Restaurant Signage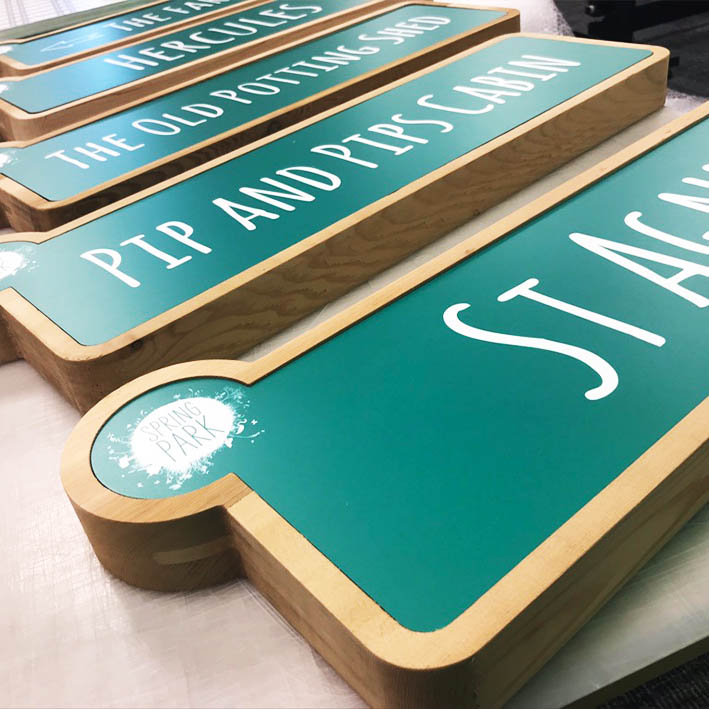 Spring Park Western Red Cedar Signage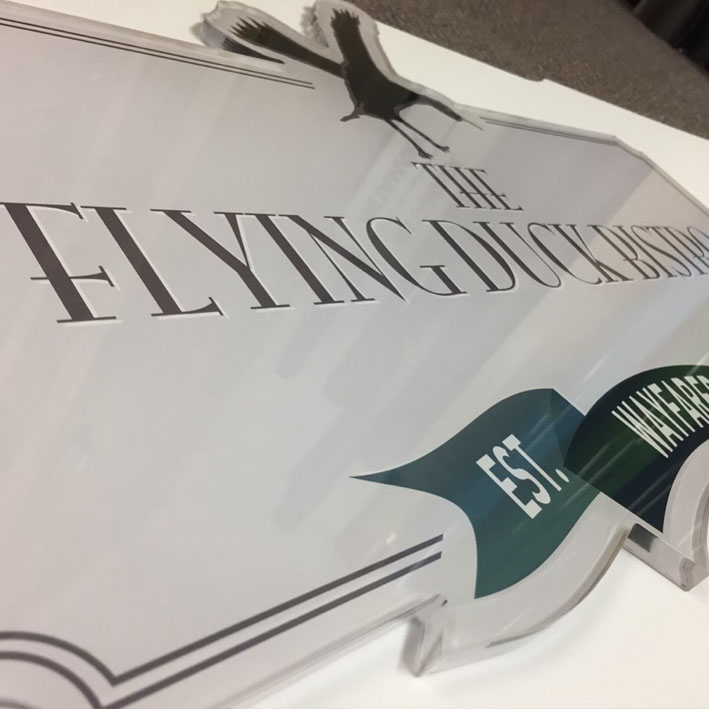 The Flying Duck Bistro Signage, Penzance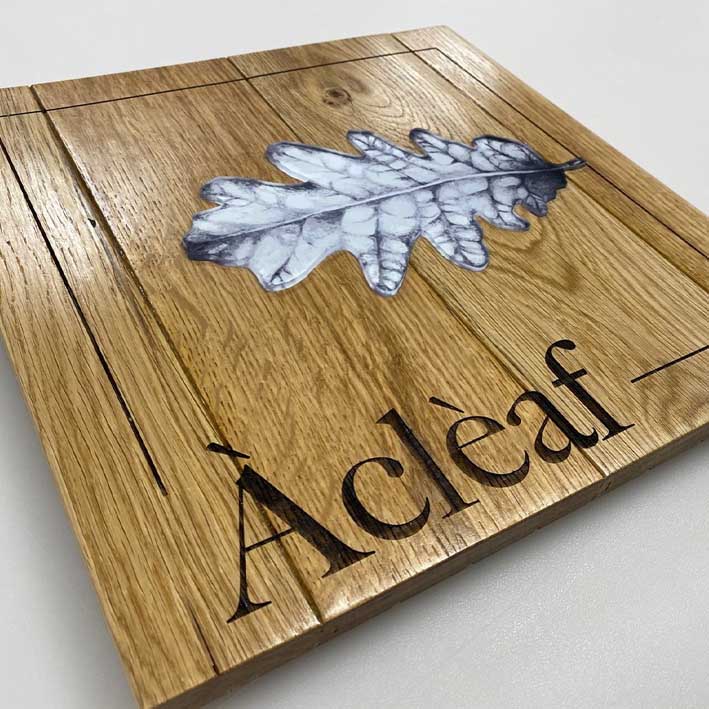 Acleaf Restaurant sign in Plymouth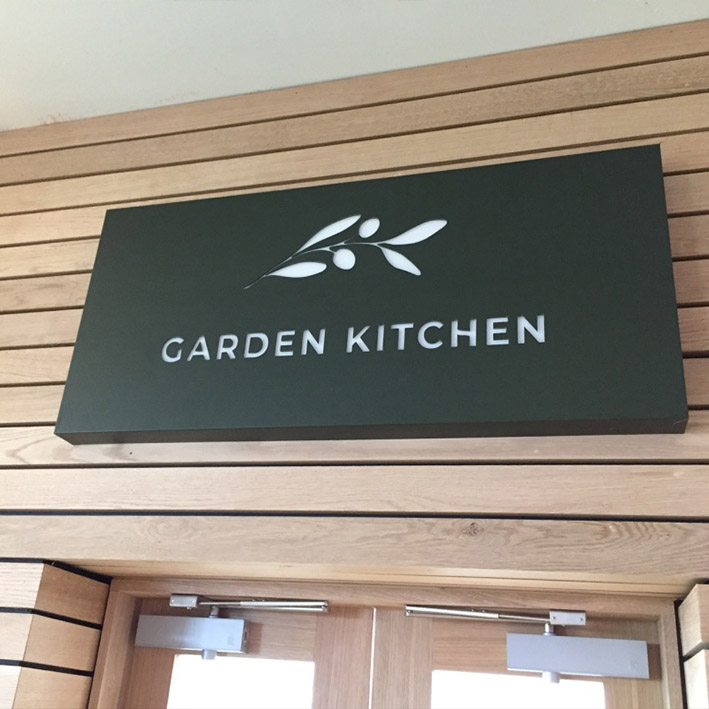 Illuminated signage for the Garden Kitchen Restaurant in Falmouth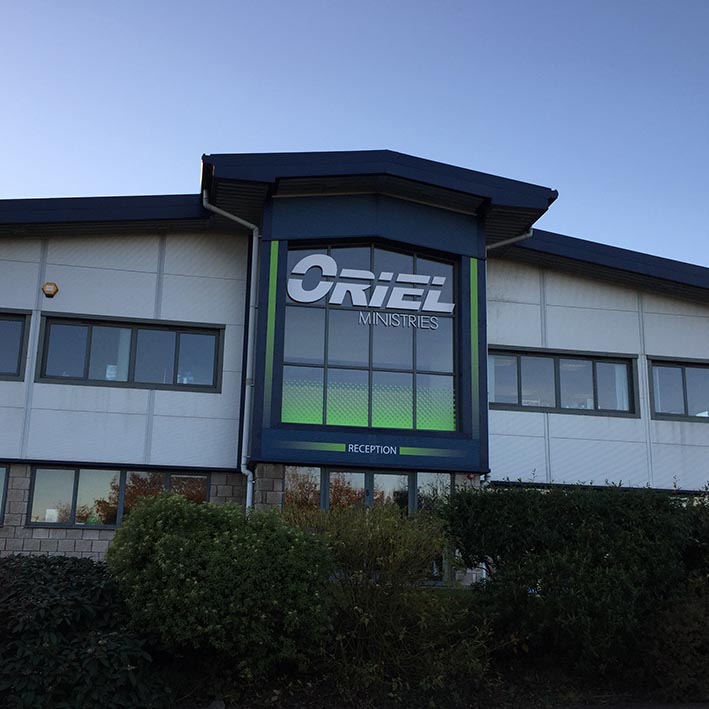 Office Signage and Building Graphics Over Cladding and Glazing, Launceston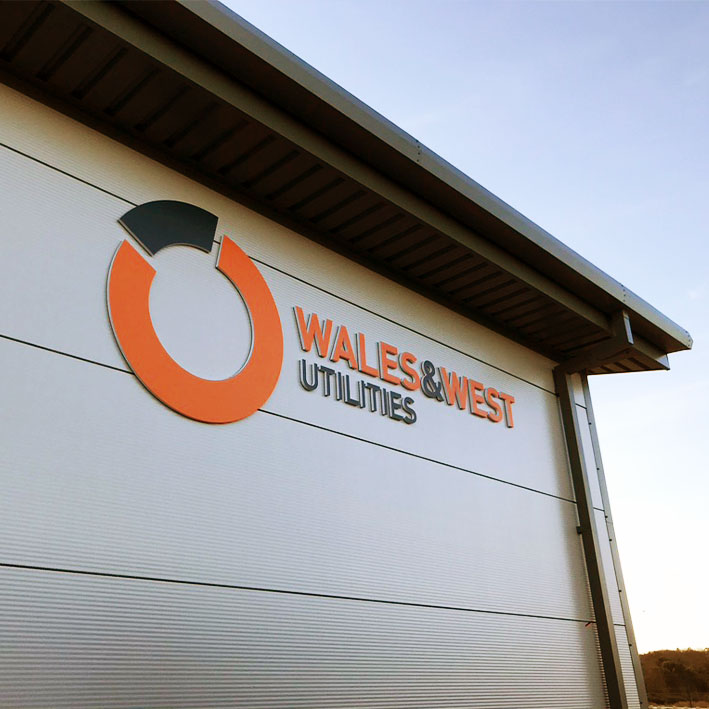 Wales & West Utilities Building Signage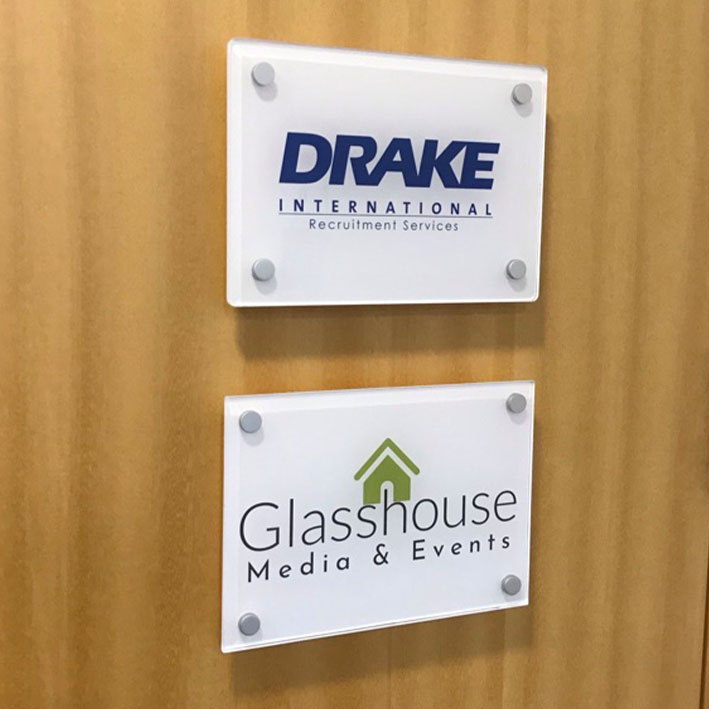 Internal Office Door Signage
External Post signage for Step into Learning, Launceston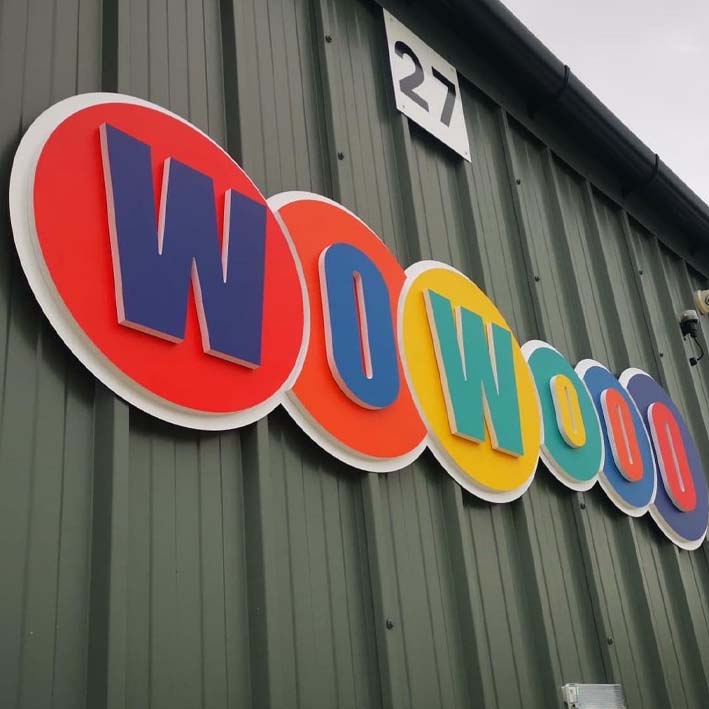 WoWooo Unit Signs in Truro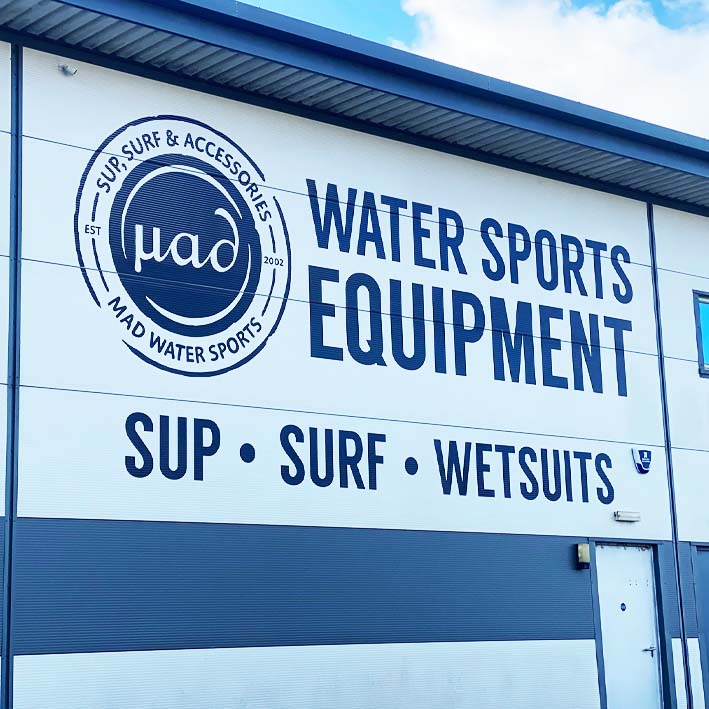 Mad Water Sports Equipment Unit Signage in Wadebridge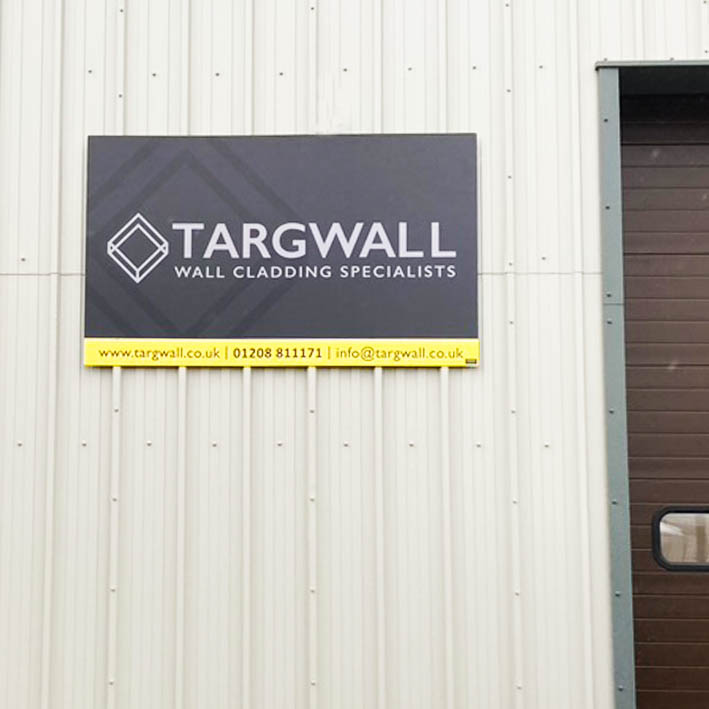 Targwall Factory Signage Camelford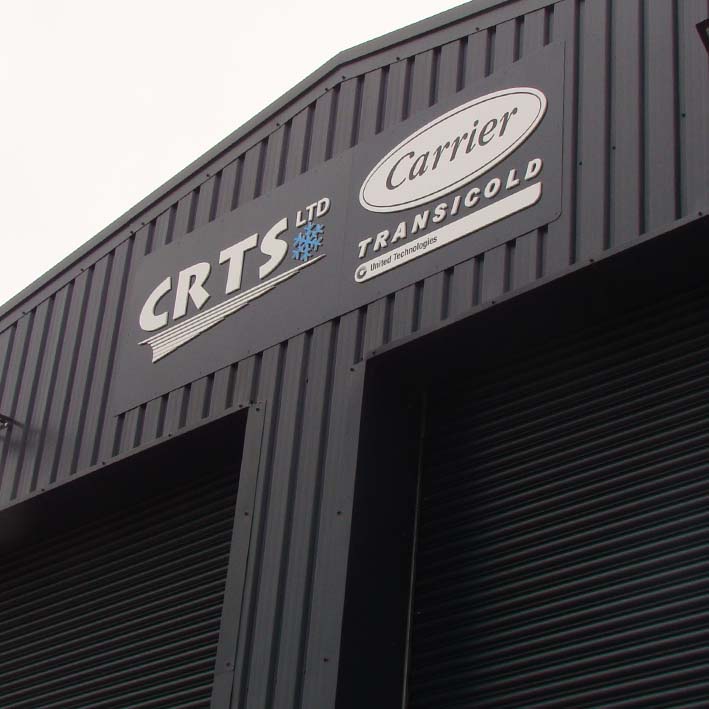 Aluminium Signage for CRTS, Bodmin
Folded Aluminium Monolith Entrance Signs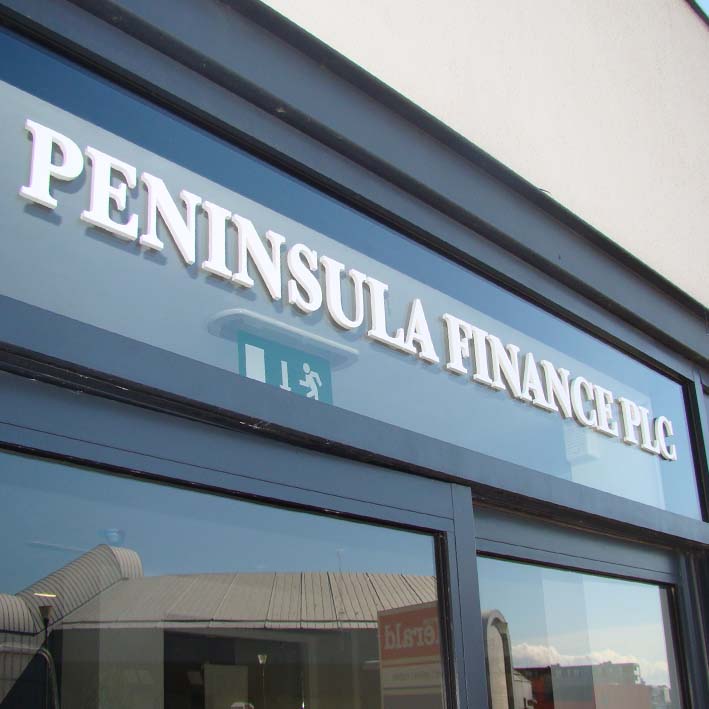 Acrylic Sign Lettering for Peninsula Finance, Plymouth
Statkraft Energy Entrance Signage - Wales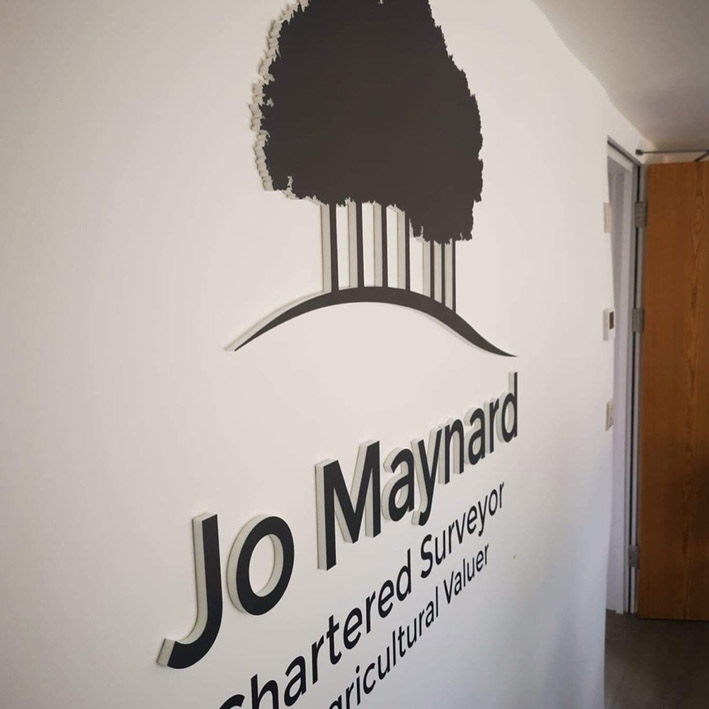 Jo Maynard Chartered Surveyor Office Signage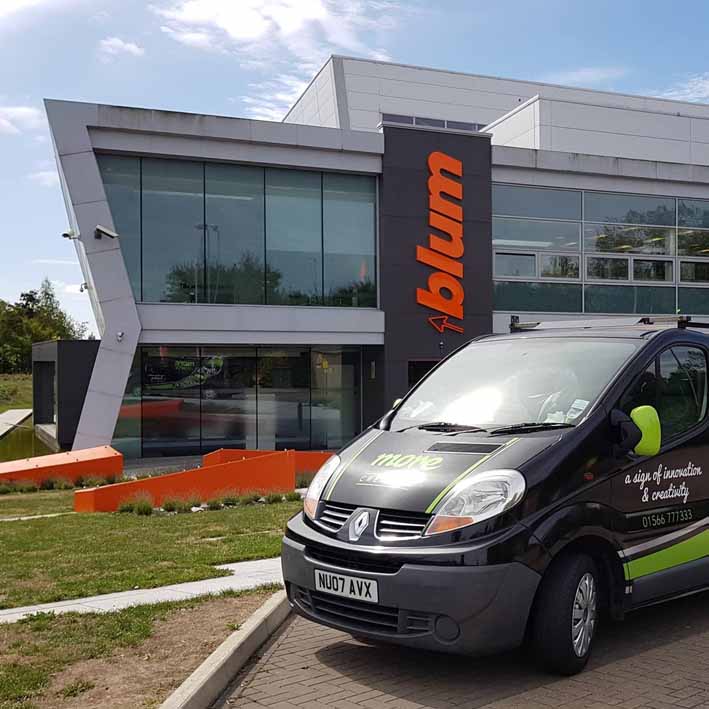 Monolith Signage with Illuminated Built Up Lettering, Milton Keynes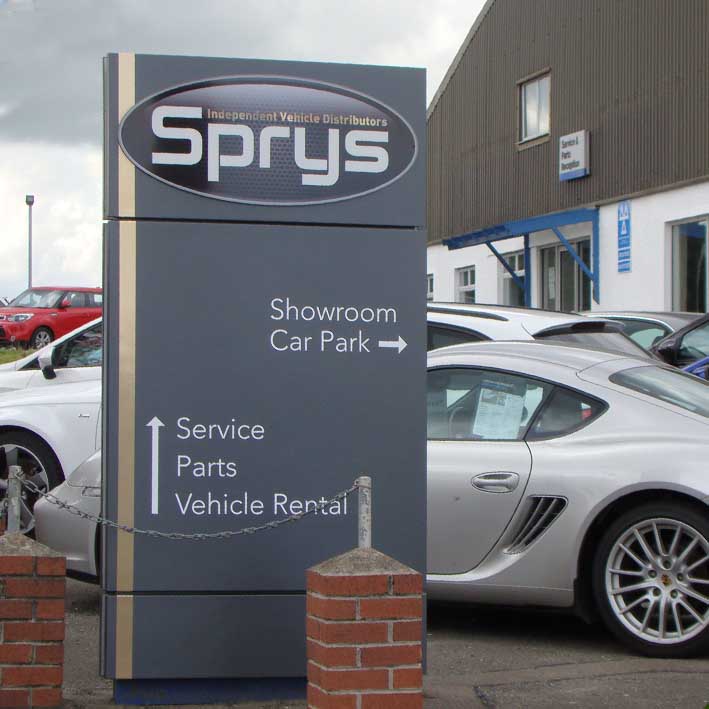 Forecourt Signage for Sprys Motor Dealer Launceston, Cornwall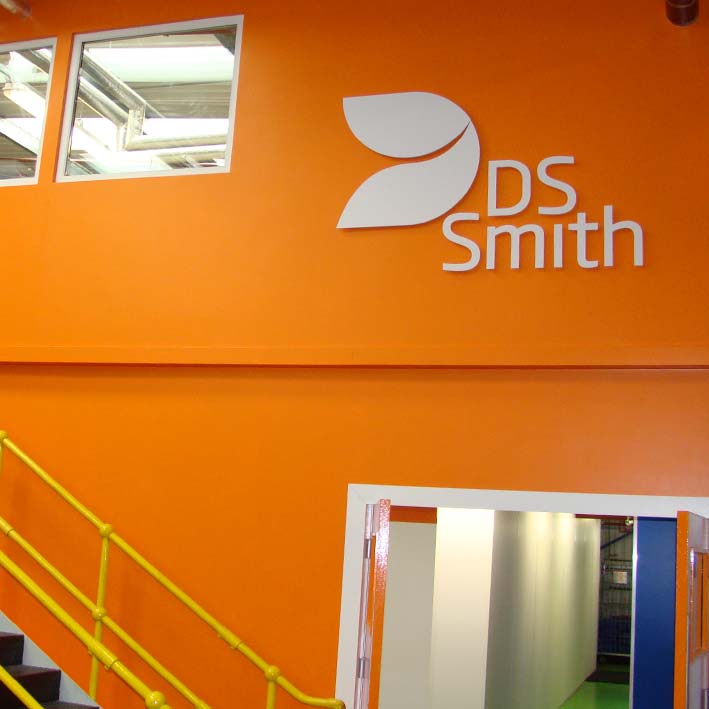 DS Smith Interior Wall Signs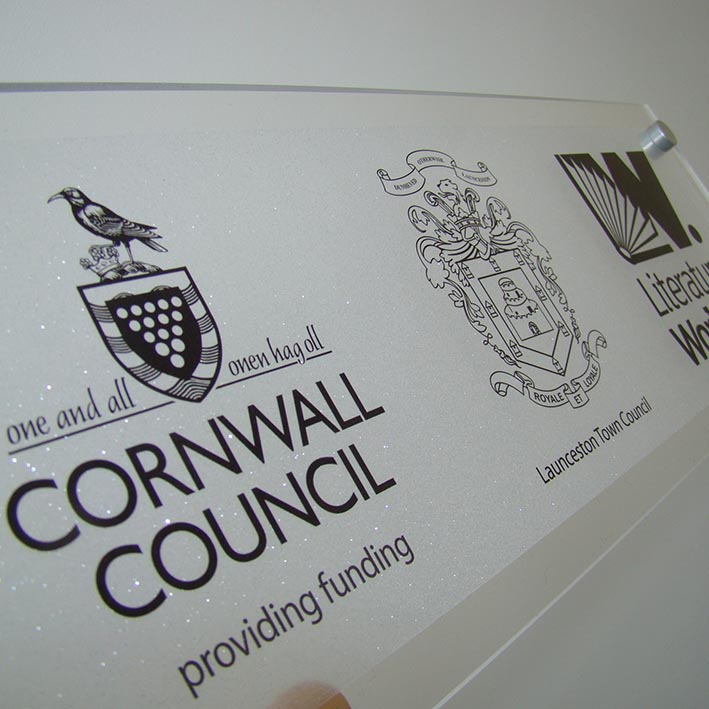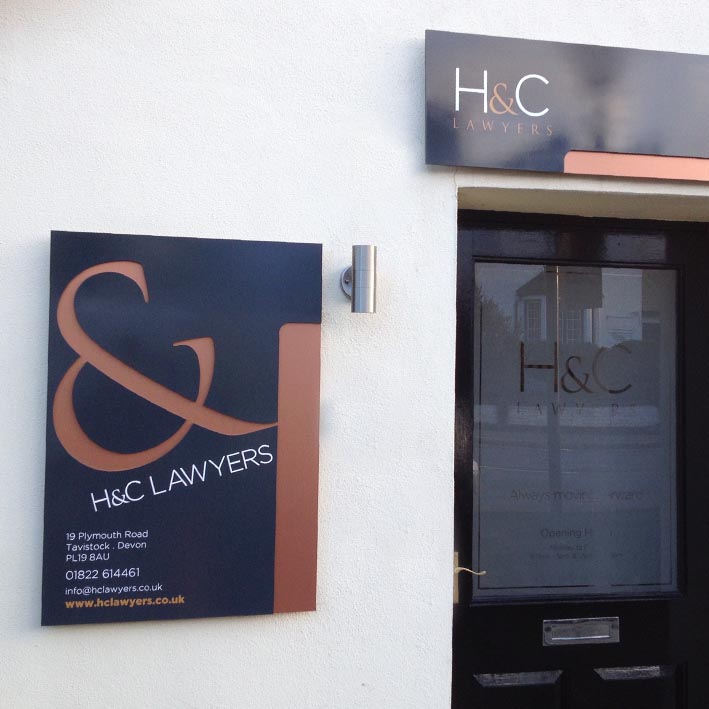 H&C Lawyers Signage, Tavistock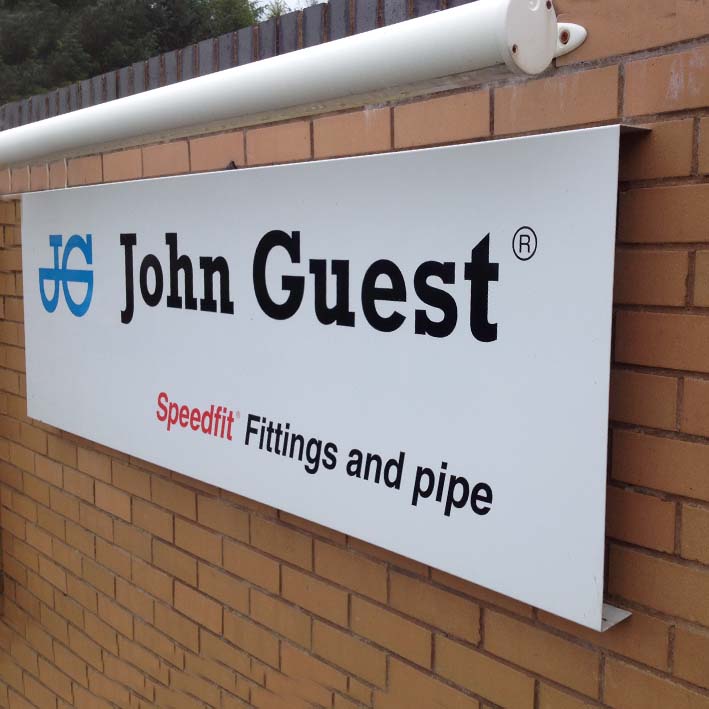 Illuminated Signs, Cornwall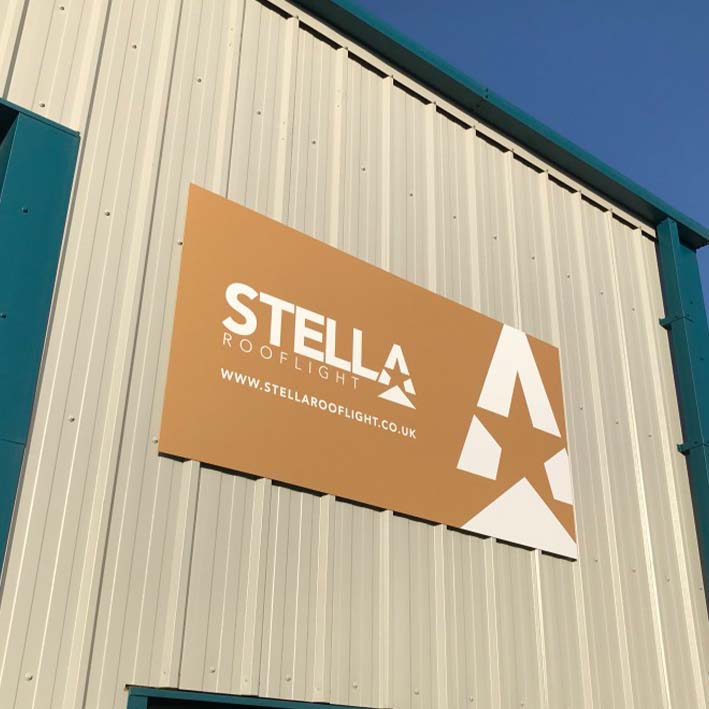 Stella Rooflight Unit Signage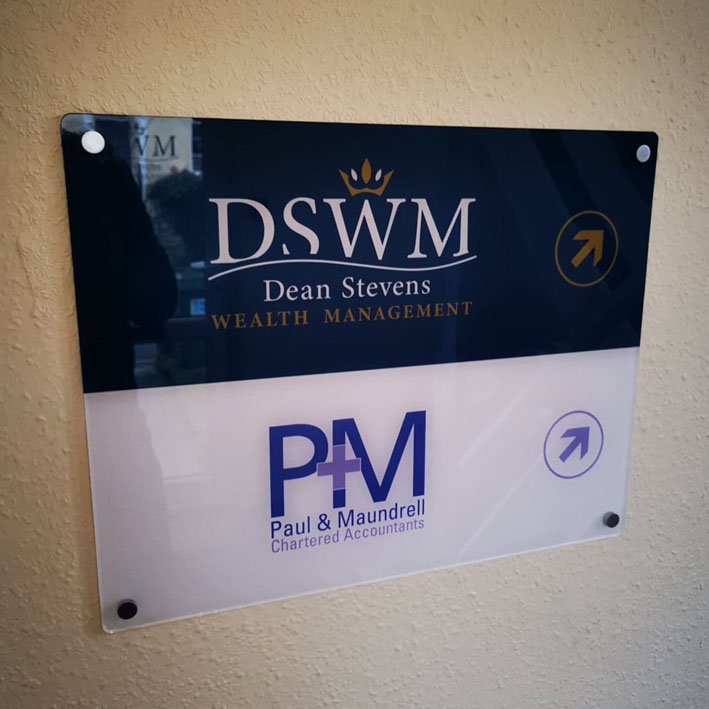 Signs for Dean Stevens Wealth Management in Falmouth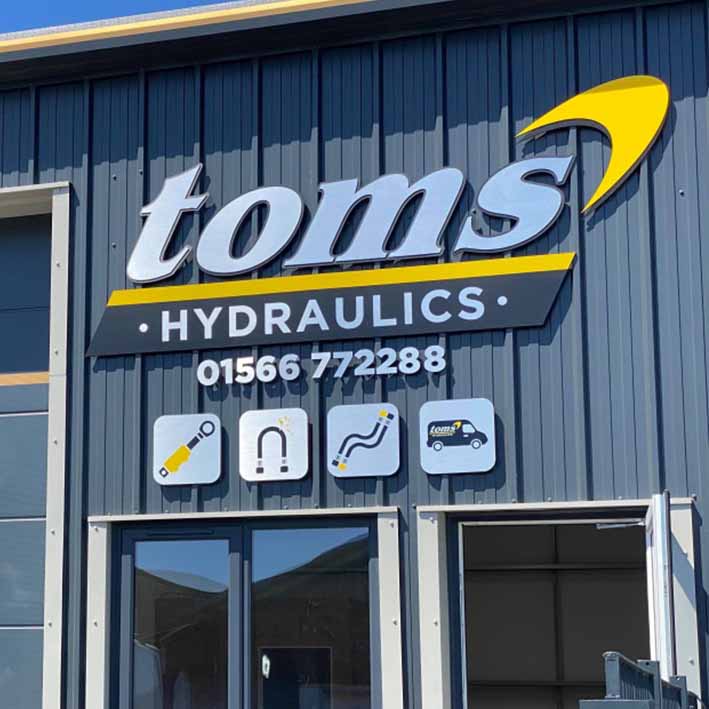 Toms Hydraulics Launceston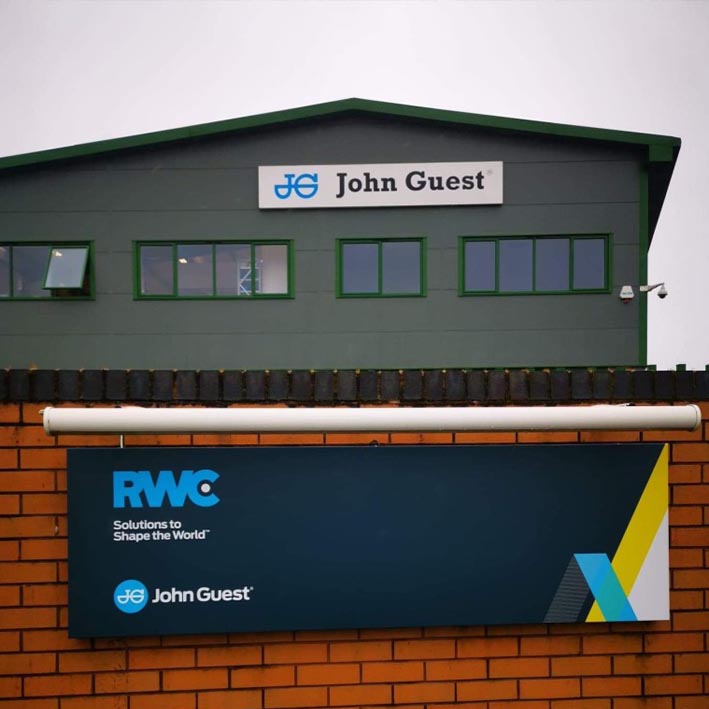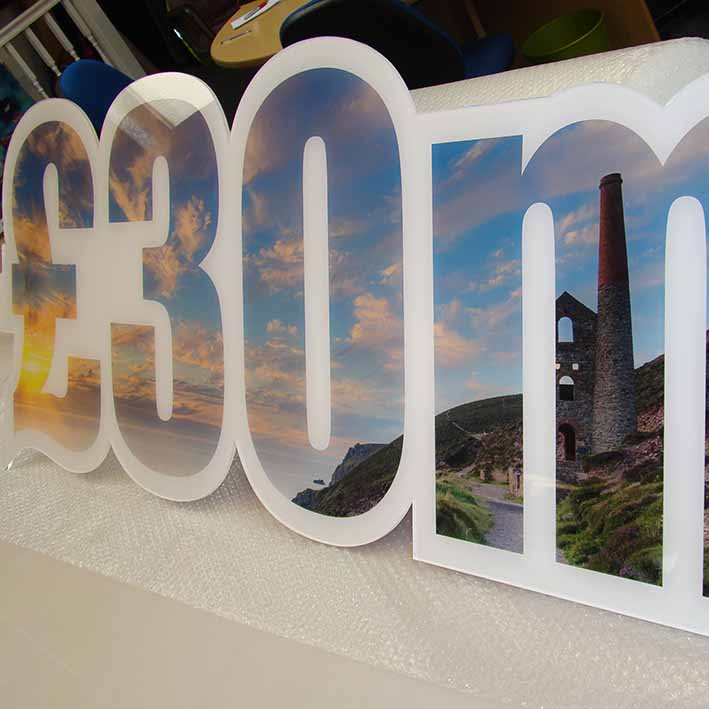 3D Reverse Printed Signs for Office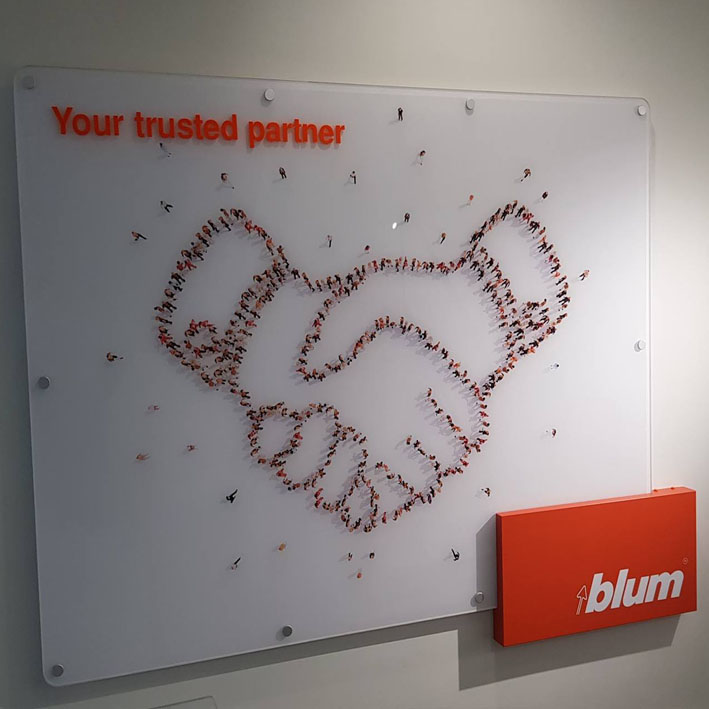 Office wall art acrylic signs
With a lot of advertising and even communication moving online nowadays you might ask why signage is important to your business, but it is thriving, and necessary for most, if not every business.

So why is it so important and what does it do that a website doesn't?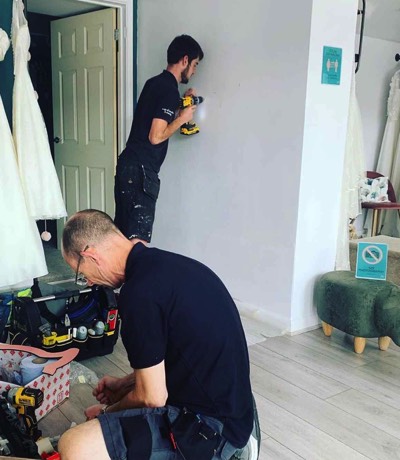 First Impressions Count
Signage is often the first impression you will make on your customers. Effective signage conveys a lot of information in one go, and if that impression is good, customers will begin to look further into what you and your company can potentially offer them. Your signage should represent your brand and be consistent. It represents your values and allows you to attract the right clients or customers who are looking for your services.

Reaching Potential Customers
Wherever your premises are situated, the presence of signage means that you are constantly advertising. The right signs tell the public where you are, what you do and why they might need you. Signs are still there working even when you're not and catch the eye of passers by, which can be more effective than hoping you are a top hit in an internet search.

Be Seen
Signs catch the attention of people who aren't necessarily looking for a service. Getting your name known locally helps you stand out when customers do look, and when they do, it is likely that your name will stand out over the rest.

Standing Out
Keeping your signage fresh and tidy is important as it represents your company and illustrates the values you hold. Looking after your own brand shows customers that you are likely to look after and respect theirs too. Different layouts, styles and materials can give completely different looks which all help you make your mark, and stand out over your competition.

While signage can seem costly, good quality signage stands the test of time. Once you have it, it works effectively as free advertising, doing it's job all the time, unlike a paid advert or promoted post. It catches the eye of customers who don't even know you exist, but will potentially remember you when they need a service and can start conversations where your company can get passed on by word of mouth.

If you're looking to get some new signs produced for your business, remember, we are always at the end of the phone or on email and one of our team will be able to help you, regardless of how big or small the project you have in mind is.
You can visit our showroom in Launceston, Cornwall to discuss your requirements with our team, alternatively you can contact us by the following methods…

08:30am - 5:00pm Monday to Friday
Southern Works | Newport Ind Est
Launceston | Cornwall | PL15 8EX
Don't forget to follow us: