15/07/20 13:02
Shops and businesses are all beginning to open again now after the lockdown, but it will probably be a long time before anything returns to any familiar type of normal.
Operating a business now means that we need to be mindful of social distancing and other legislation to keep ourselves and our customers safe.
We offer barriers and shields which work both as temporary and permanent fixtures to divide up space. These are a great option for reception desks and counters but are also becoming increasingly common for use in restaurants and cafes. We also manufacture more movable options which are perfect for treatment spaces, for example in salons.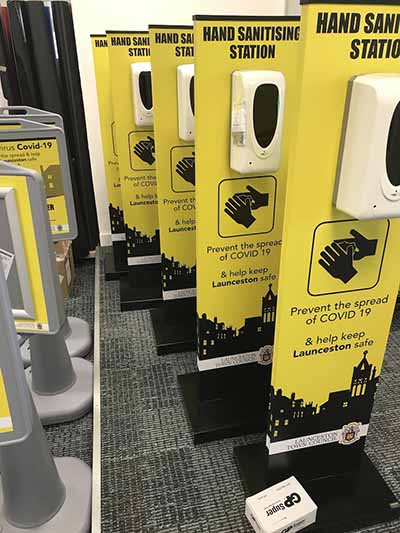 The great thing is that as we design and manufacture everything in house, we can provide solutions that suit your premises, your space and your style, meaning that while you are protecting your staff and your customers, you aren't making the space too clinical, of course you can though, if that is the effect you are looking for. Custom signs and graphics offer a solution that fits in with your brand rather than having a functional piece that stands out like a sore thumb, our Covid-19 compliant signage can be an extension of your brand and advertising.
We don't know how long these measures will be with us, so it's important that anything you buy is not only cost-effective, but will stand the test of time. We can offer options to suit different budgets from custom acrylic screens to signage and floor graphics. A recent addition is our custom hand sanitiser stands which are proving very popular, and means that our customers can provide their customers with an on-brand solution to their hygiene needs. Signs are obviously visual and can be placed, within reason, almost anywhere. Floor graphics on the other hand can be really helpful in a setting which might be lacking space for additional signage, but also for providing a solution to spacing customers, for example in a shop.
If you need anything to help your business get back to normal in the current circumstances, give us a call, we'd love to help.
All the best,
Claire and the team
11/06/20 17:45
For many of us it's been a strange few months. It doesn't matter if you're employed or an employer, things are certainly very different now than they were at the start of the year.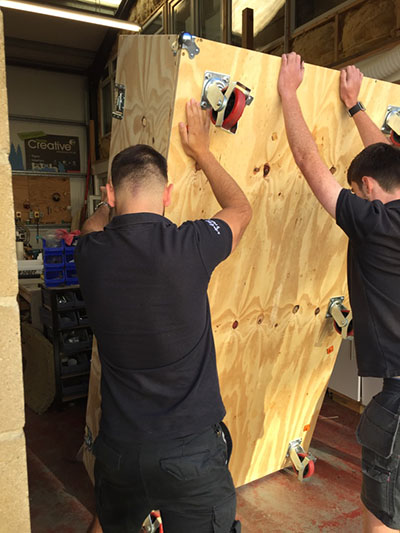 For us, we started the new year full of good intentions. We moved into new premises, which was great news, despite being a lot of hard work and culminating in us finishing the move and vacating our old premises literally over the Christmas break! We are now across the road from where we were before, so no harder to find, and yet with a lot more space which is always a good thing when it comes to expanding. It's an exciting time, and we're looking forward to expanding our capabilities even more in the coming weeks and months.

Of course, like many other businesses both big and small, the pandemic and lockdown have put a lot of plans on hold. No one knows quite what the future holds, and businesses are having to adapt to situations that they never expected. Local companies have turned their hand to helping out others, and many other people have been using services that they may never have done before. I hope when things go back to 'normal' that this enhanced sense of community isn't forgotten and we all continue to support other local businesses.

It's easy to forget that behind the scenes, businesses are run by people. Everyone that runs a company wants to make it work, both for their employees and themselves. It's great being part of the local community, even though these current times are more testing and it's sad to see that not every company will make it out the other side of the pandemic. I hope that it will make those that do survive much stronger.

Over the coming weeks I hope to be able to give you an insight into the world behind the doors here at More Creative. We're a friendly bunch, but obviously with the social distancing we don't get out of the office as much as we used to, although we are still offering all the services we normally do, just with a little more caution.

For those of you who haven't met our team, we're a family run company, with high standards! We like to get things right for our customers, even if that means going back to the drawing board a few times. We love working with every type of customer, we can create an idea from scratch which our team can manufacture and fit for you, but we also are happy to work with designers, if they have something that they want to bring to life. We're a friendly bunch, so don't be afraid to get in touch!

All the best,
Claire and the team.


03/03/20 09:55
The internet is a great invention, as it provides so much so easily. It's easy for someone at home to flick through competing websites and purchase something that may or may not fit their needs. On the other hand, it takes away a lot of personal contact.
Most local businesses can't compete with the prices offered by the bigger companies on the internet, and especially at the moment, as we all try to cope with the aftermath of Covid-19, being a successful, independent business is a challenge. When you think about the #shoplocal movement, it's often applied to the high street, but there are so many local, small businesses in either on Industrial Estates or situated rurally around the outskirts of town. Personally, we're a local business situated down on Newport Industrial Estate. We're proud to be part of the community, and what a lovely feel the community in Launceston has. It has been great this week to see the town slowly coming back to life.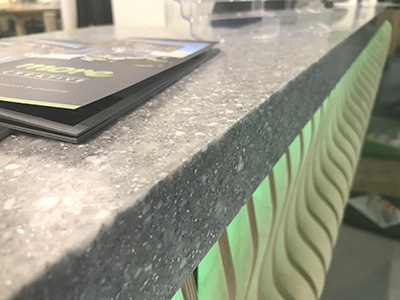 When you shop locally, you're making a big difference to small business owners, although it also affects the local economy as research has shown that when you spend £1 with an independent business, up to 70p goes back into the local economy. If you shop online or with a big corporation, that figure drops to about 5p. That's a big difference, and you can see, you're not only supporting a local company, but the community you live in too.
There's a lot of other reasons why you might want to support the independent businesses local to you too, for example:
• Customer service. It's what we pride ourselves on, and we can maintain it, as best we can because we are a smaller company. We value our customers and the business you give us, but when you deal with a bigger company, that message can get lost.
• Good for the local community. As mentioned before, when you spend money with a local business, money goes back into the local economy which directly affects you and the area you live in.
• Local businesses know the local area. We can all give more advice on the area, because we live in it, and so hopefully understand what will work and what won't more than a company located elsewhere.
• Flexibility. We have the flexibility of working a little bit outside the box, which some bigger corporations don't have. It means we can offer a more tailored service, rather than something prescribed. We don't just tick the boxes and so can give you a much more unique product.
• Loyal. We appreciate the business we are given, and remember it. We always try to go that extra mile for our neighbours in the town too.
• Personal. We like to be part of the community, it's good to get to know our customers and work with them closely, which is not what you get when you work with a big corporation.
• We create jobs for other local people.
• Innovative. We say yes because we like to do interesting things. That means that we design and make a lot of things other companies might say no to. It means that our customers get something unique that they can't get off the shelf and we think that's quite cool.
• They're happy places to work. Which can only be a good thing, right?
We employ local people, we use local services, we are part of the community. Running your own business can mean hard work and long hours, at times leading to worry or sleepless nights, but it's also a realisation of a dream for many. We work hard, but we know we're lucky to be here. The most important thing is that we like to keep our customers happy, and we're grateful for all the business we do in this community. You never know quite what is around the corner, but often, it's the locally run, independent businesses that will go that bit further to help their neighbours out when it's needed.
Let's make next week even better!
All the best,
Claire and the team.
#signs #livery #brand #logo #design #print #manufacture #localbusiness #shoplocal #morecreative