work we are proud of…Paul Ainsworth's Caffe Rojano Signs, Padstow Cornwall
Internal & External Illuminated Signage
When Paul and his team approached us to discuss how we could bring the amazing ideas into reality at the Caffe Rojano Padstow, we jumped at the opportunity. It was a privilege to work with such a talented team of tradesman to achieve a quality project at the highest standard. Everything created was built from scratch and completely bespoke, this included the projecting sign constructed from 316 grade stainless steel to withstand the harsh sea side environment, LED illuminated letters that were particularly small which brought its own challenges and more than 200 meters of copper chrome vinyl pin stripe details on all the glazing!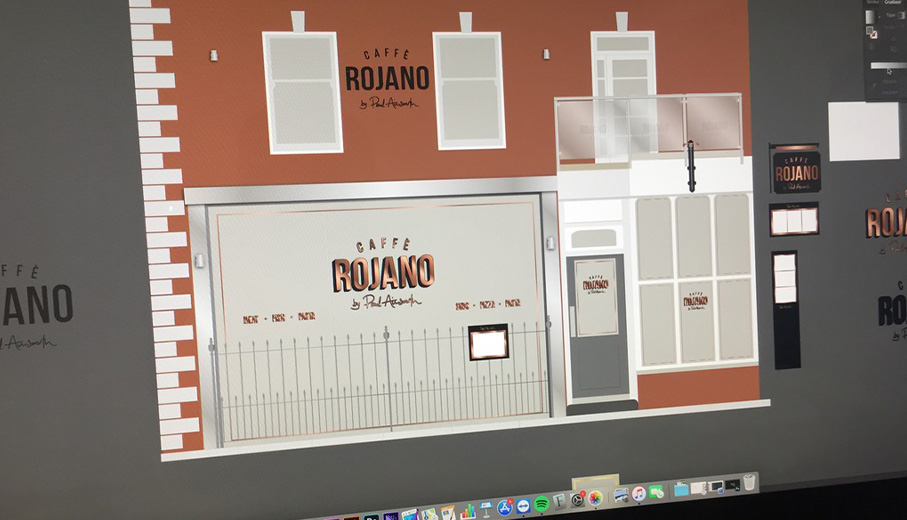 Design concepts prior to production of the signage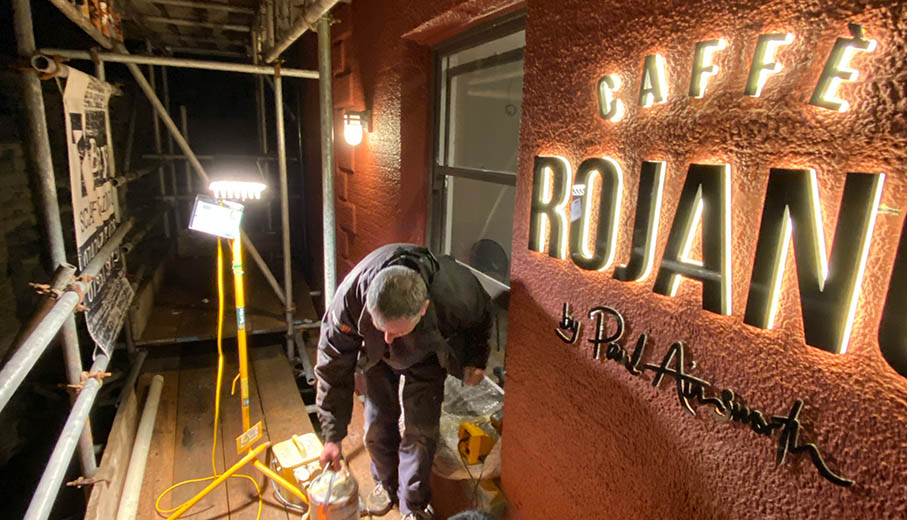 More Creative Installation team working through the night on the signs in Padstow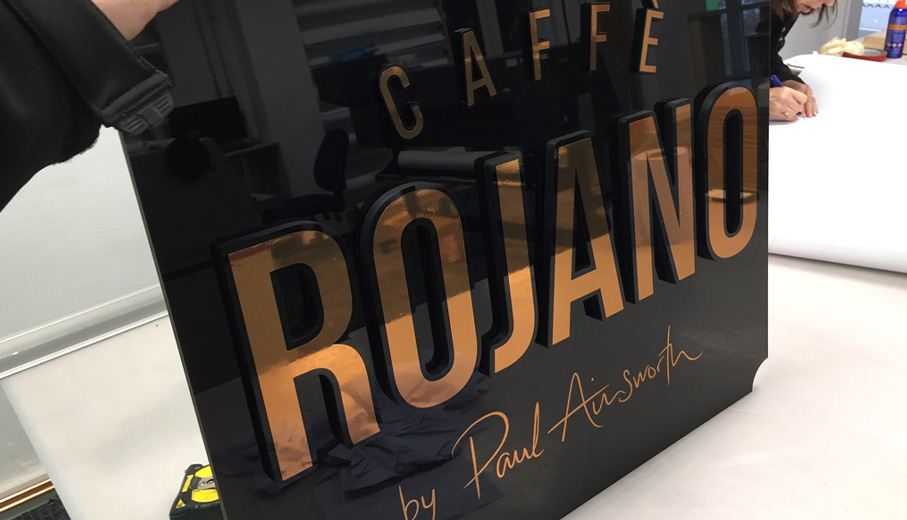 Projecting sign panel with relief cut lettering
Small halo LED letters having the finishing touch added to the letters in Padstow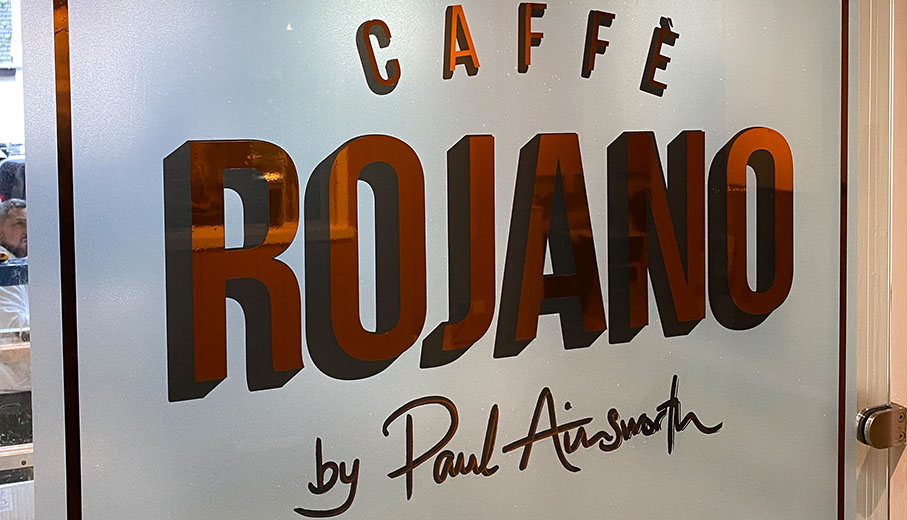 Chrome copper lettering producing the distinctive logo for the window graphics in Padstow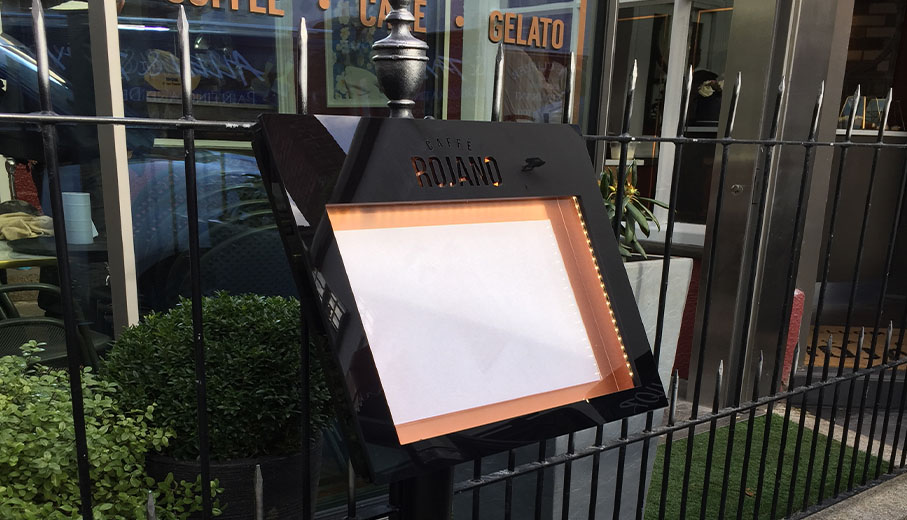 Bespoke A3 menu display case with matching copper detail for Paul Ainsworth in Padstow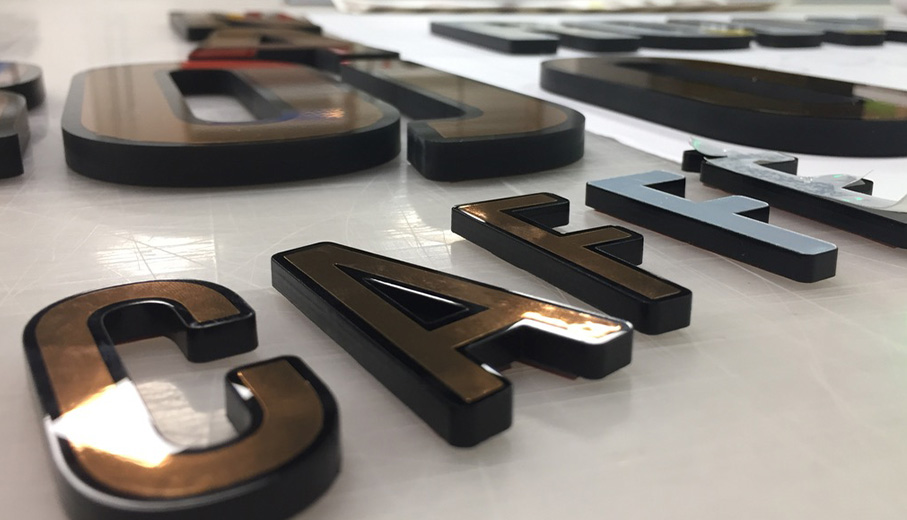 Chrome letters all ready for installation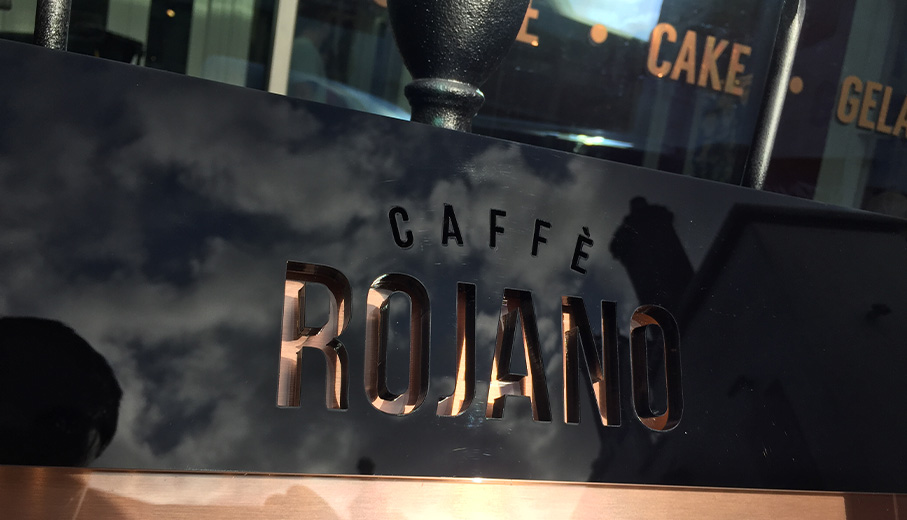 Additional copper logo detail on bespoke menu board
You can visit our showroom in Launceston, Cornwall to discuss your requirements with our team, alternatively you can contact us by the following methods…

08:30am - 5:00pm Monday to Friday
Southern Works | Newport Ind Est
Launceston | Cornwall | PL15 8EX
Don't forget to follow us: