work we are proud of…Banners and Flag Printing
Banners and flags are a great marketing opportunity, with banners being possibly one of the most cost effective ways of promoting your brand, whilst flags add a sense of excitement and elevation to any space. Every marketing opportunity should be consistent with your brand and our wide format printing solutions utilise the latest technology to produce constant colours between media promotional fixtures. Our standard PVC banners with a simple hem and eyelets are great value. In addition, we offer an in-house stitched marine grade hem, with stainless steel eyelets suitable for high wind situations that outlast many of our competitor offerings.
Prices start at just £21+vat!
The roll-up banners are best suited for indoor applications and provide a professional finish to your advertising event.
Don't forget we have a great creative
design service
for all the products that we sell. Give our team a call to discuss your requirements.
Contact a team member here
A selection of our custom printed PVC banners, banner stands & flags.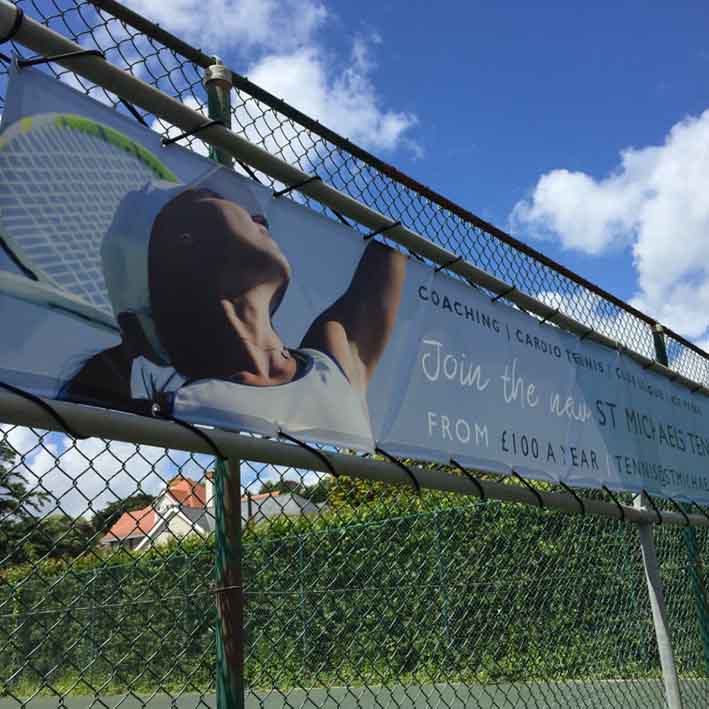 Printed Banner for St Michales Hotel, Falmouth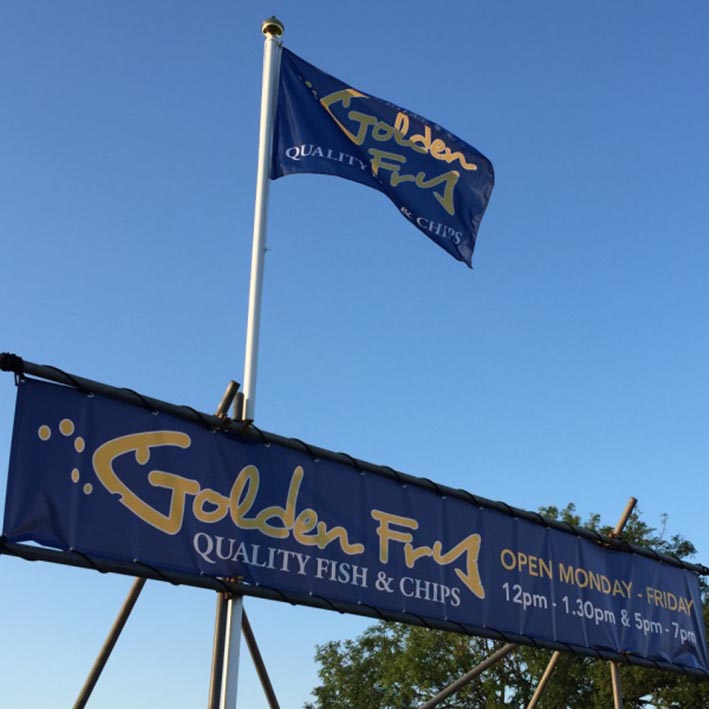 Custom Banner & Flag for Golden Fry, Bodmin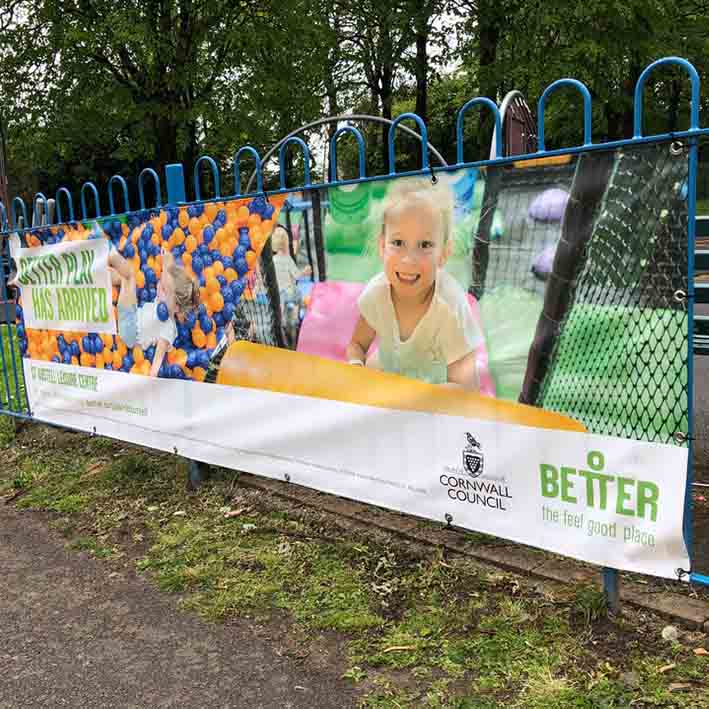 Fence Mounted Banners St Austell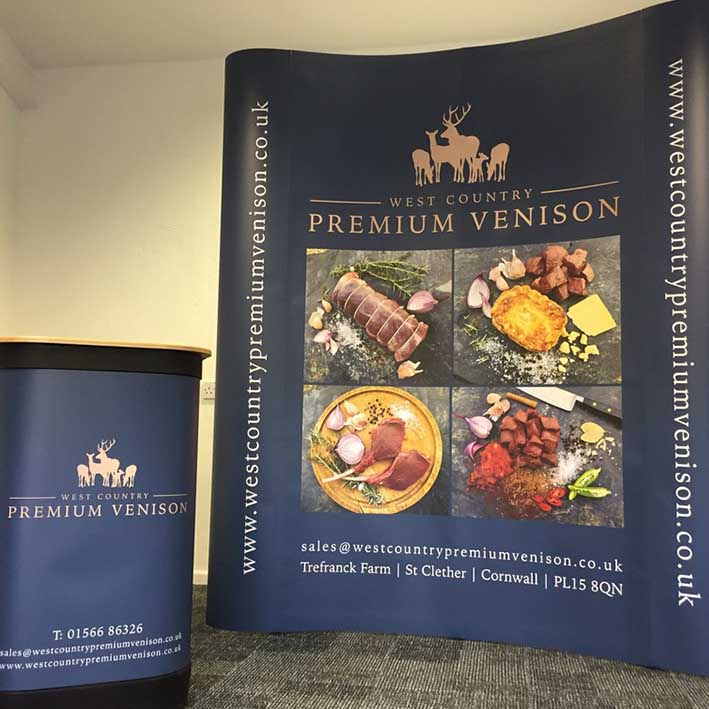 Pop Up Stand with Case & Exhibition Table for Premium Venison Cornwall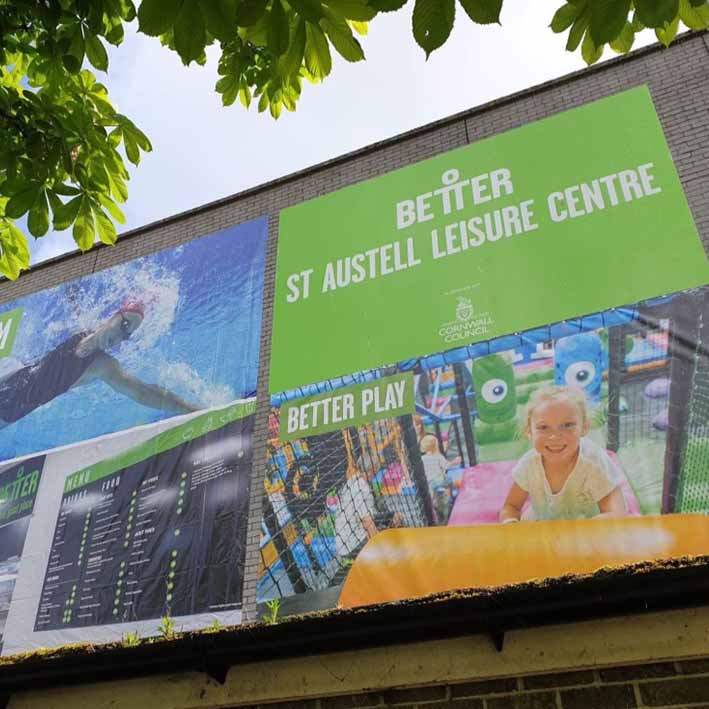 Large Printed Banners for St Austell Leisure Centre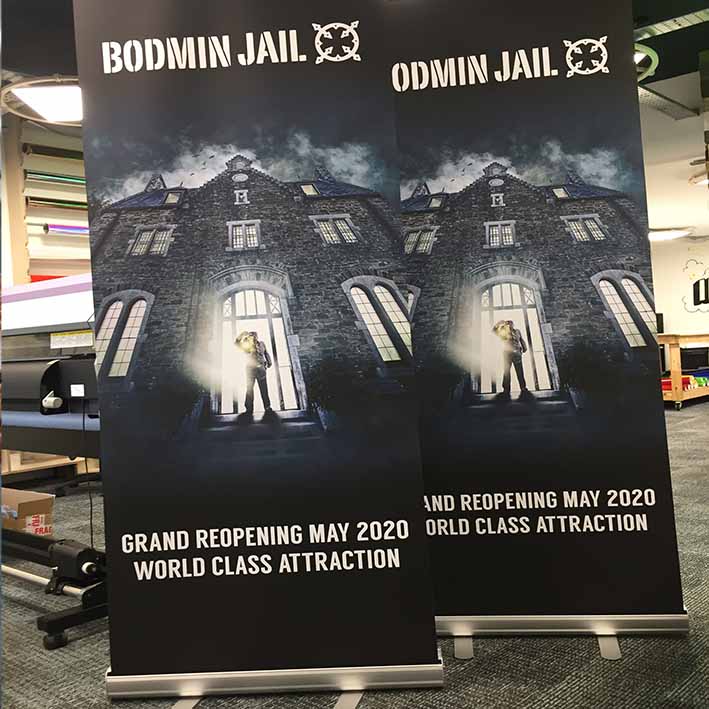 Roll up Banner Stands supplied to Bodmin Jail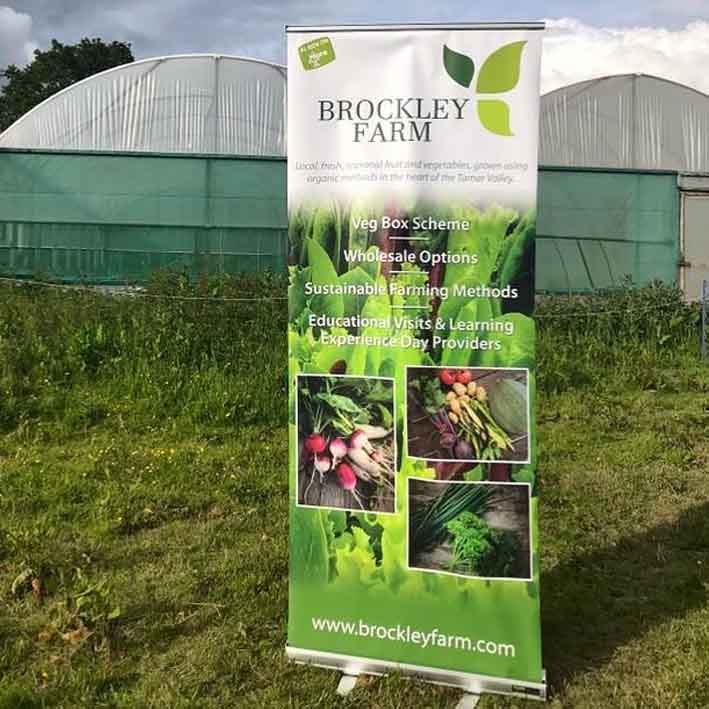 Printed Roll Up for Brockley Farm, Launceston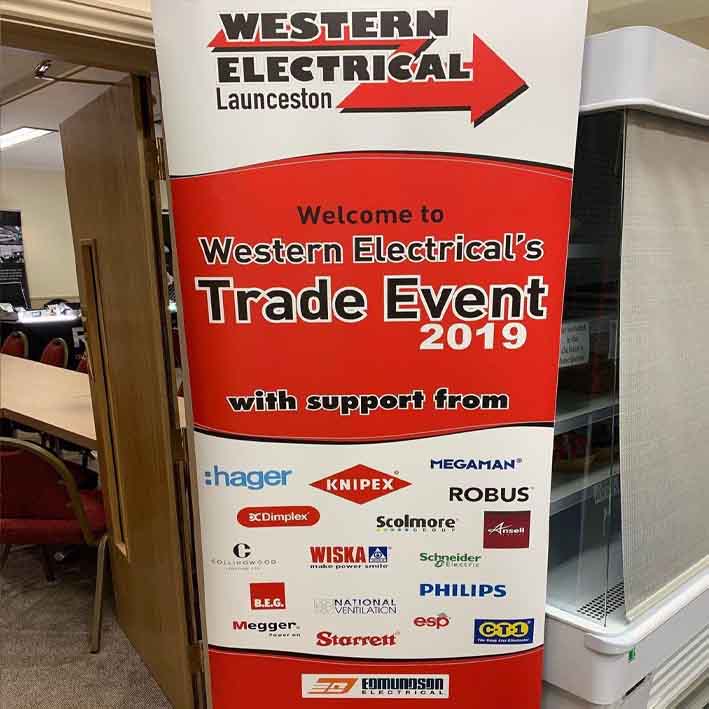 Western Electrical Roll-Up Stand, Launceston Cornwall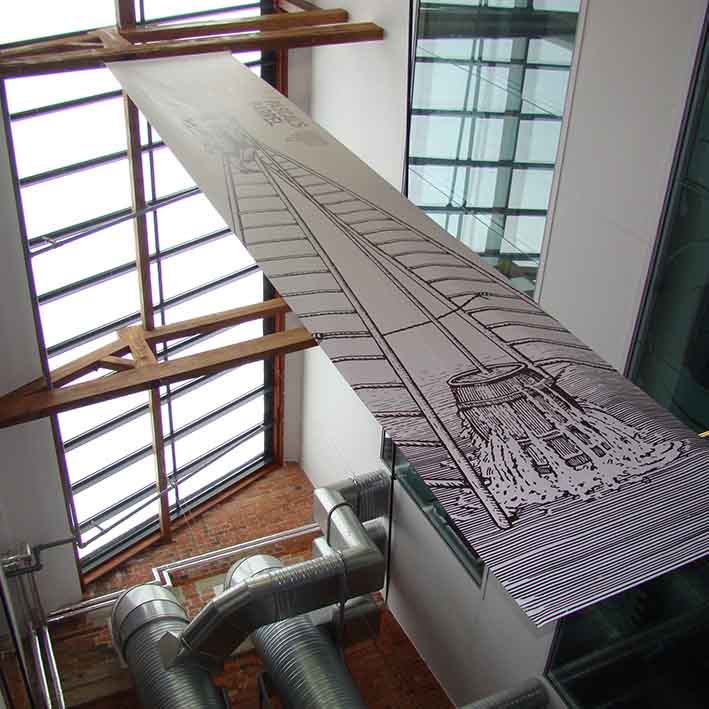 Exhibition Banner Suspended from Ceiling, Printing in Launceston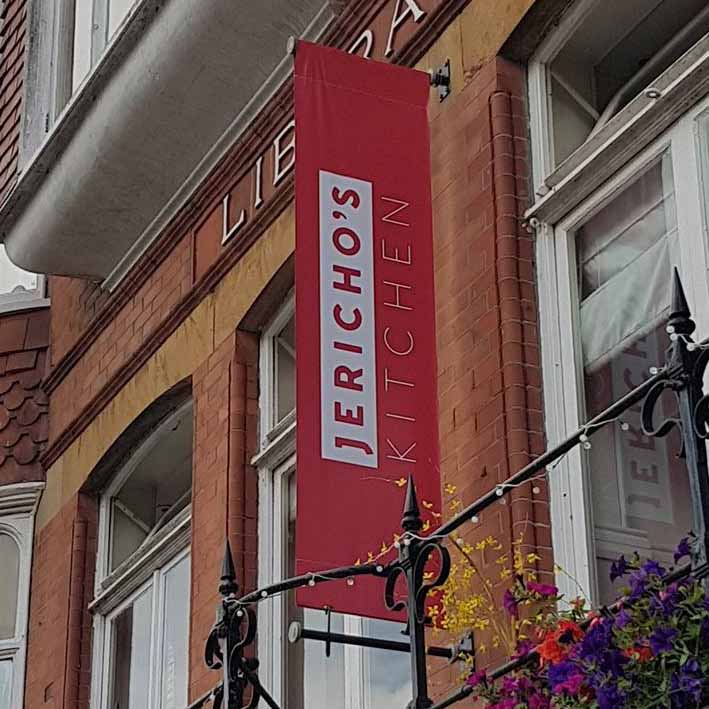 Double Sided Projecting Banners Cornwall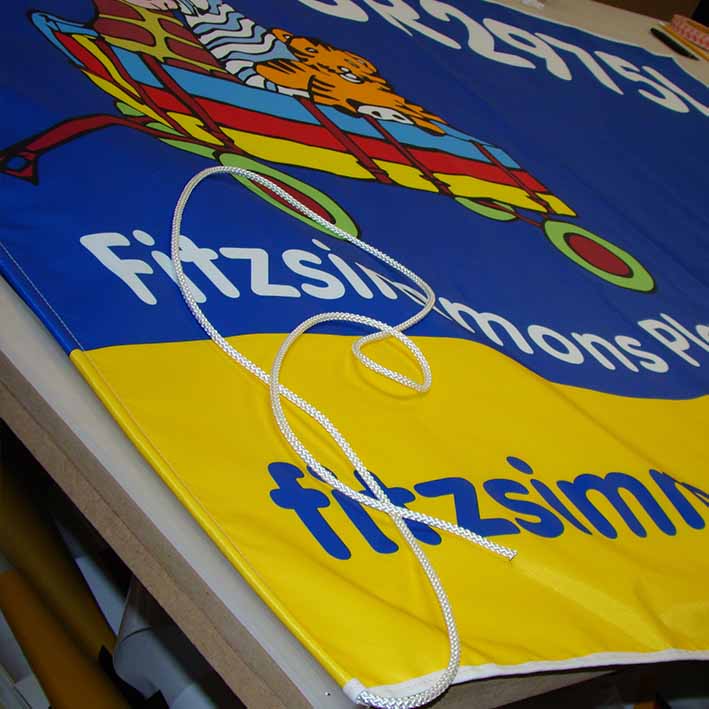 Printed Boat Flags, Launceston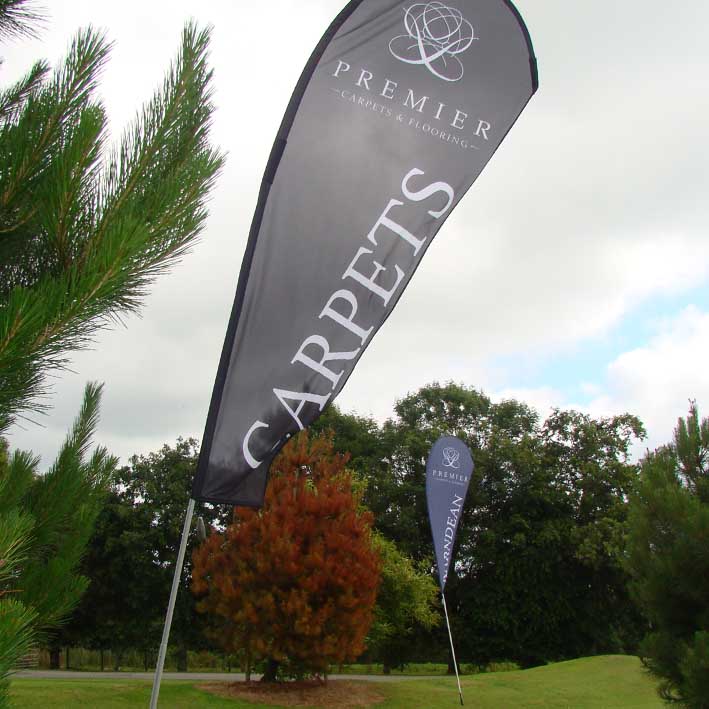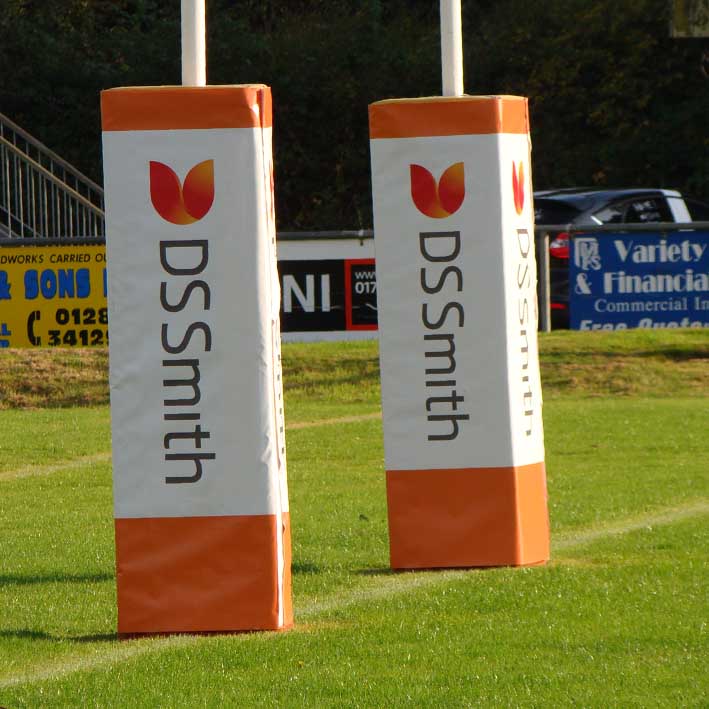 Custom Rugby Post Protectors with Advertising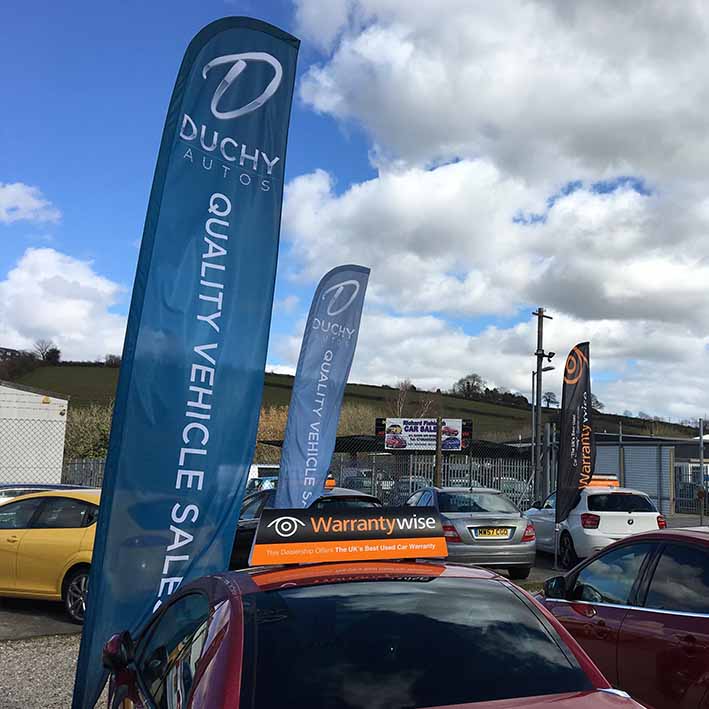 Printed Feather Flags Cornwall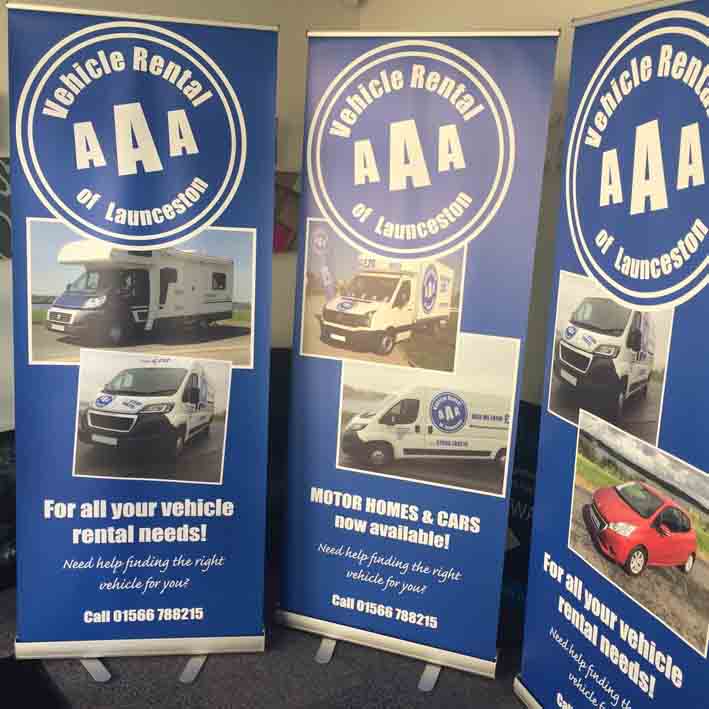 Printed Rollup Launceston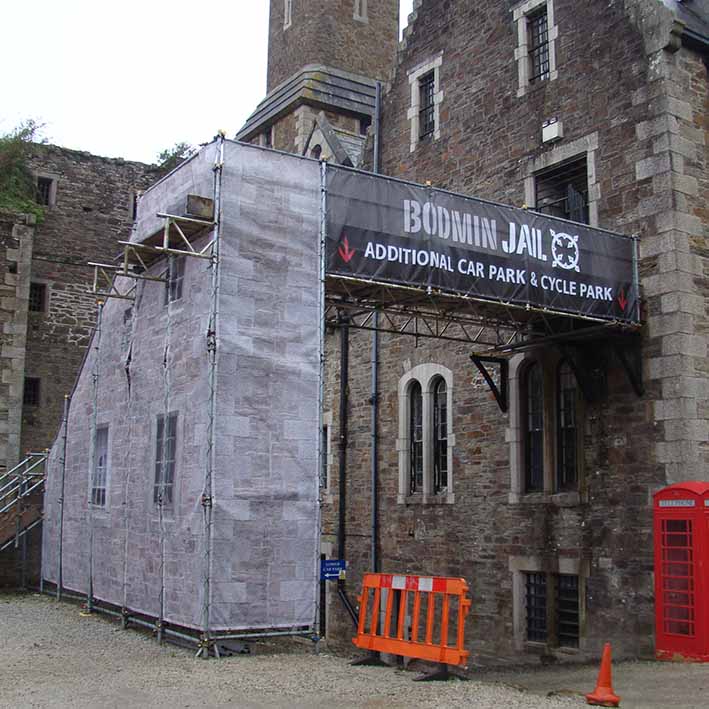 Scaffold Banner Wrap, Bodmin Cornwall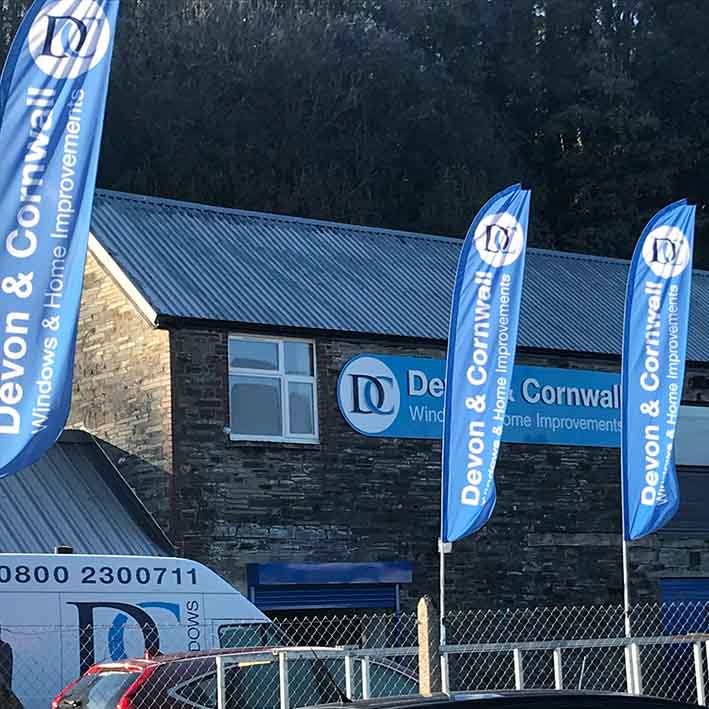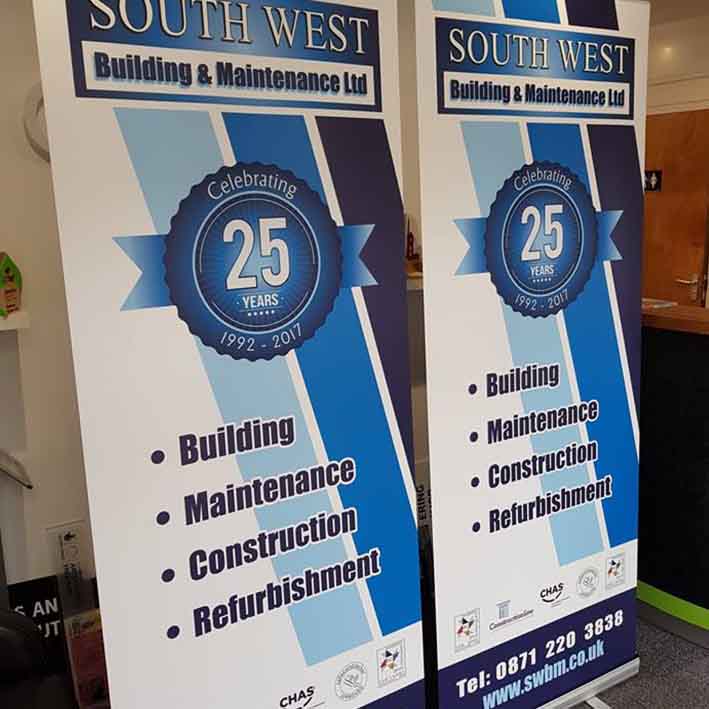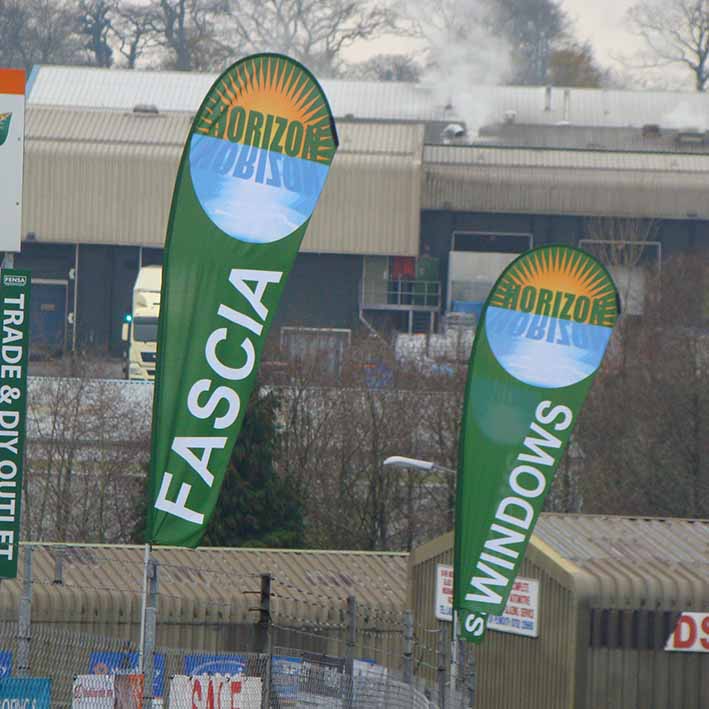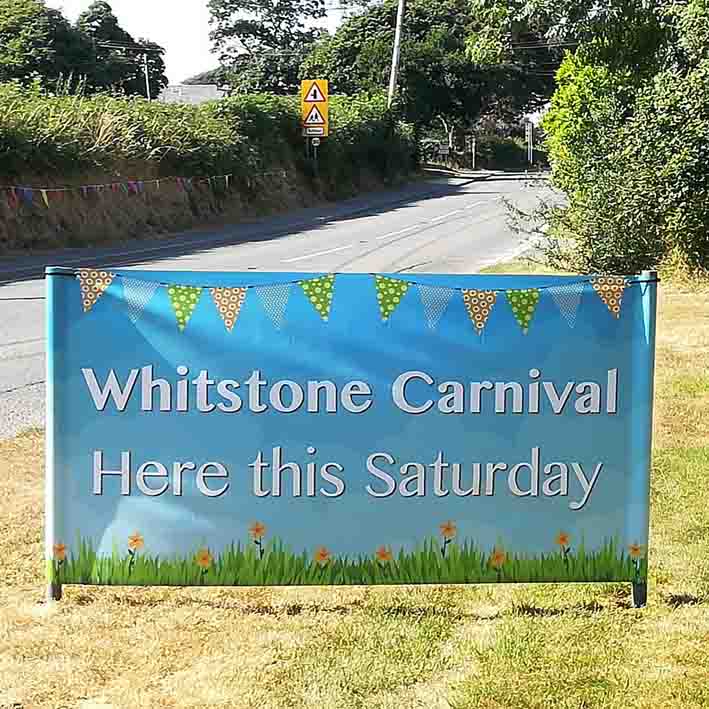 Digital Printed PVC Banner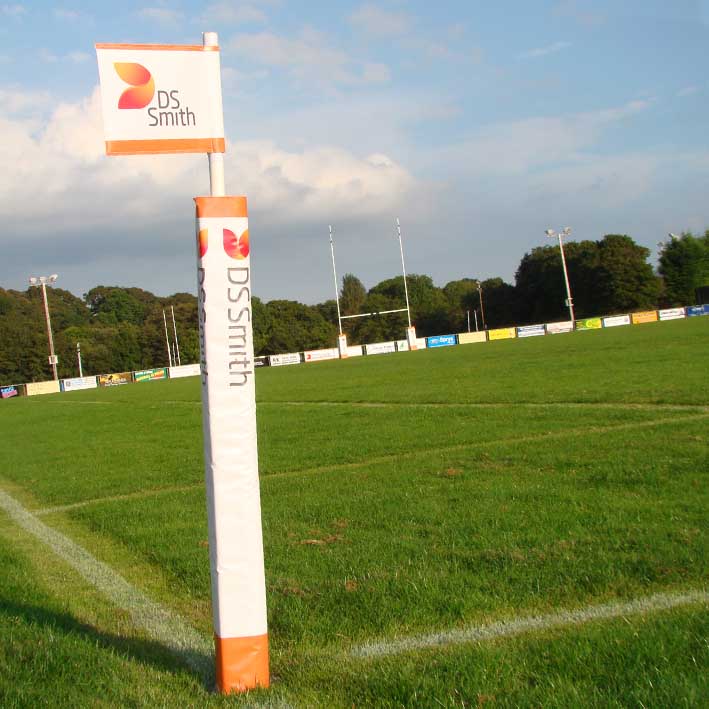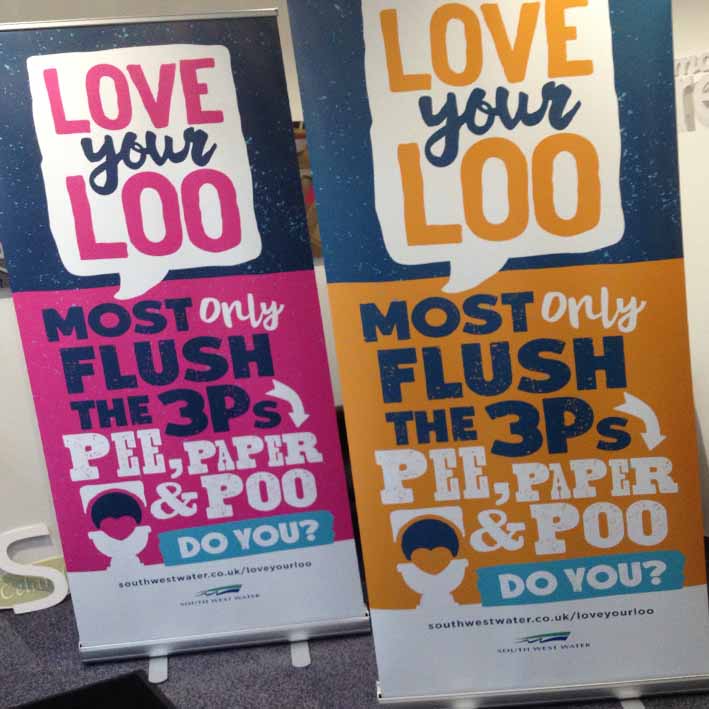 Roll-up Banner Printing, Cornwall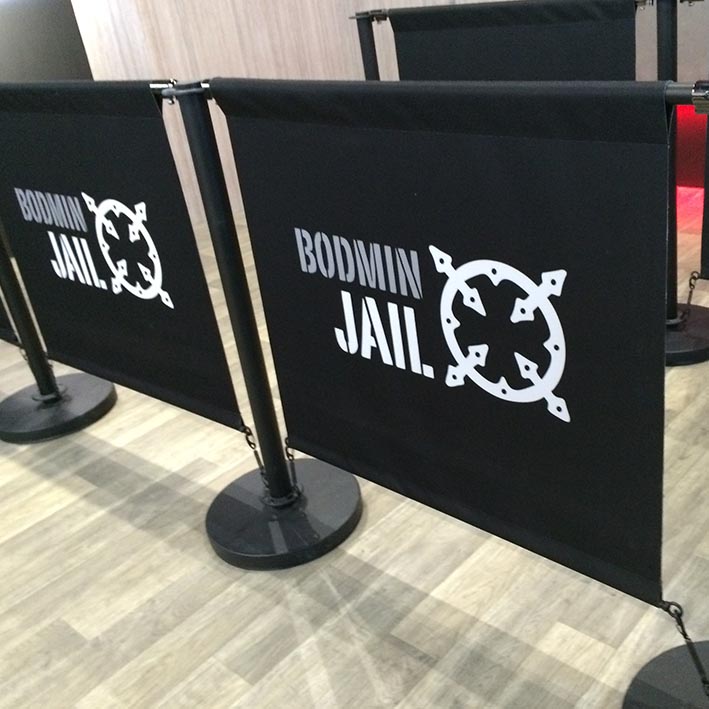 Printed Cafe Barrier Systems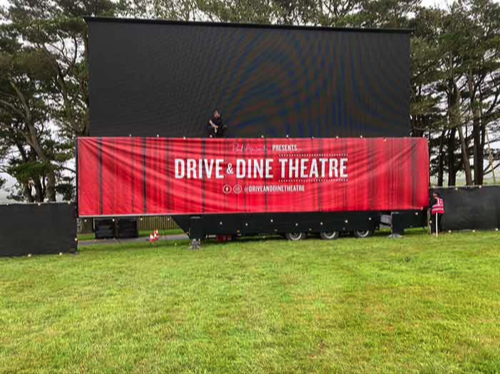 Our digitally printed banners are perfect for additional advertising and events. They come with good quality hemmed edges and stainless steel eyelets (be aware of cheaper banners sold without this). PVC banners are convenient to use anywhere - and easy to move if needed, indoors or outdoors and at any size. Prices start at
just £21.00+vat
.
We also offer mesh banners, which are webbed, allowing for air to blow through. These are perfect for more exposed areas or areas where weight can be an issue as well as areas where advertising is needed, but visibility is still required, for example, tennis courts. These are often used in areas where advertising is needed and can be used as a simple means to brighten an area up. They are also used at events along partitions and barriers.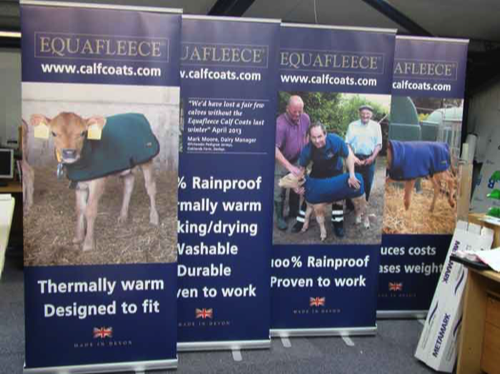 Available at various sizes, our most popular being the
850mm wide x 2000mm high
and this starts at
just £89.00+vat
for a good quality unit. These items are great for adding to any display and can be used permanently at your premises or transported easily for an additional eye catching element for promotional events or exhibitions.
Roll up banners are printed to your specification; don't forget, we can work with you to come up with a design incorporating the elements that will make your company or brand stand out from the crowd. They come complete with a carry bag for protection and ease of transportation and they can be set up in seconds.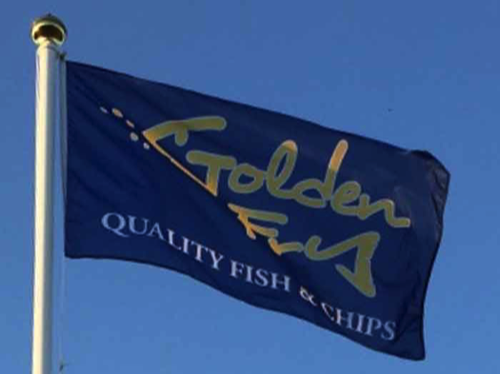 Our printed feather flags are printed using a process called dye-sublimation. This means the ink is set into the fabric giving a really vibrant appearance.
As well as traditional flag poles, we also offer a range of bases for our flags including drive on bases, great for positioning near vehicles; ground spikes, for use on soft ground; and water filled weighted bases, for use on solid ground or indoor locations.
Our most popular flag is the freestanding feather flag, available
from £69.99+vat
including the pole.
You can visit our showroom in Launceston, Cornwall to discuss your requirements with our team, alternatively you can contact us by the following methods…

08:30am - 5:00pm Monday to Friday
Southern Works | Newport Ind Est
Launceston | Cornwall | PL15 8EX
Don't forget to follow us: