work we are proud of…Vehicle Graphics
More Creative provides van branding and vehicle graphics for all vehicle types & sizes including HGV and plant machinery. This includes chapter 8 highways chevron graphics and livery.
Select one of the following categories to see examples of our vehicle signwriting…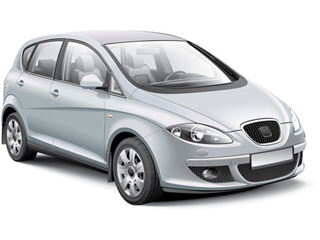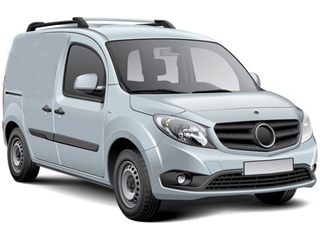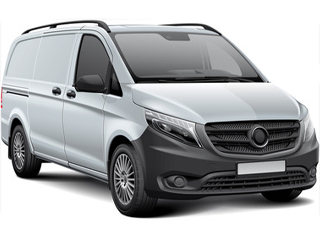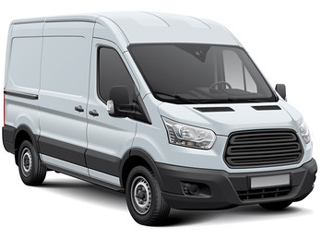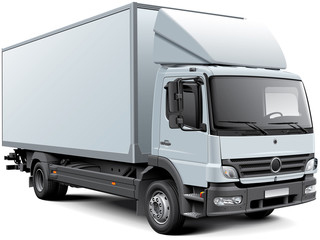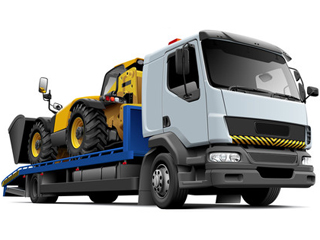 From classic vehicle signwriting to part and full vinyl wraps, More Creative are here to help with cost effective graphics for your car, van, truck or lorry. Wherever you go, your business should get noticed with clear, good quality branding.

Vehicle graphics are a cost effective way of getting your business seen by thousands of customers every day. Whether on your way to your next customer, parked in a lay-by or just nipping up to the supermarket you're advertising all the way.
We cater for all size vehicles from cars to HGV lorries, vans to exhibition trailers and we cover all budgets. In most cases we are happy to provide a quotation and visual as to how your vehicle might look with the new vinyl or wrap graphics.

Don't forget we also offer site boards & business cards to help maintain the consistency of your brand throughout.

SWB Van Graphics & Signwriting
Our SWB van signwriting service is great value, particularly if your looking for a simple logo and telephone number applied to both sides, back and front of the van using durable 7+ year 3M vinyl. But we can also offer a much more comprehensive van wrapping graphic solution including full colour change, special effect vinyls and custom wrap prints.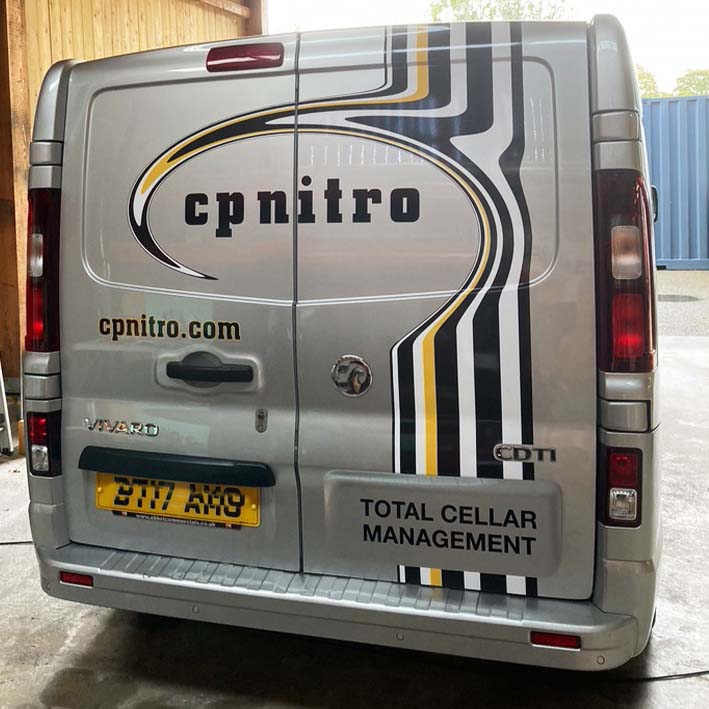 CP Nitro Fleet Signwriting Launceston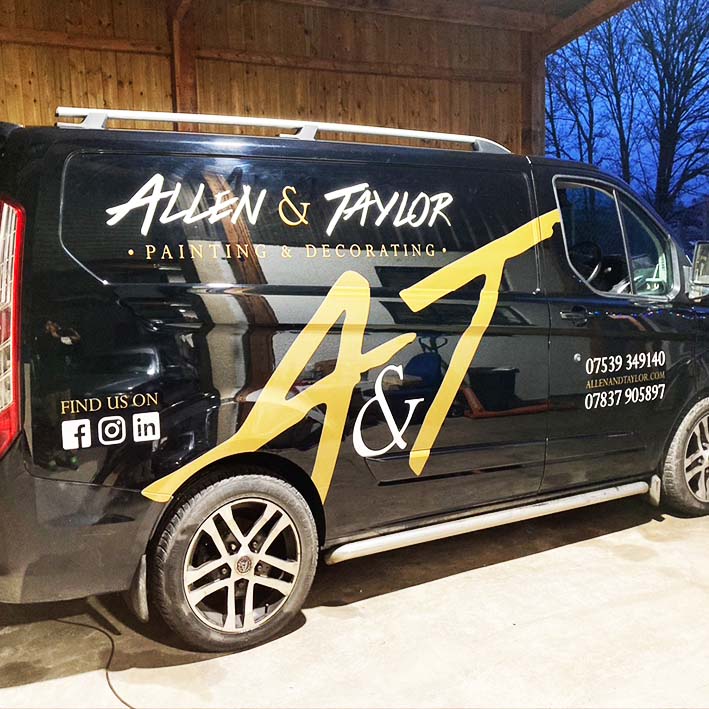 Van Signwriting in Padstow for Allen & Taylor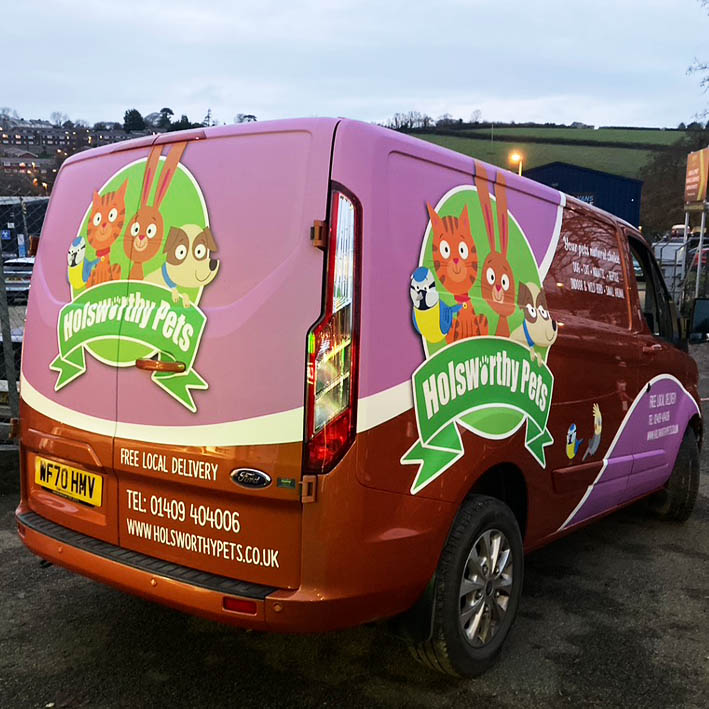 Van Wrap for Holsworthy Pets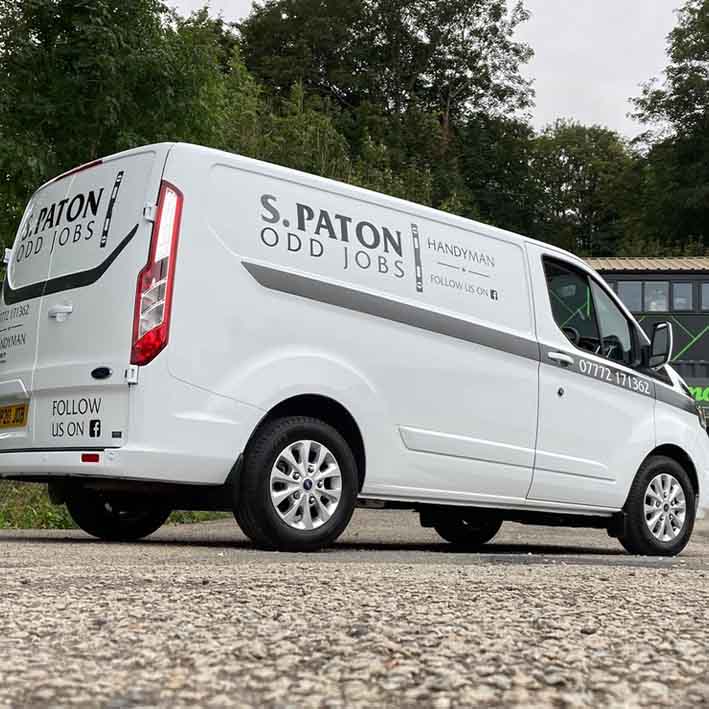 Ford Custom van sports graphics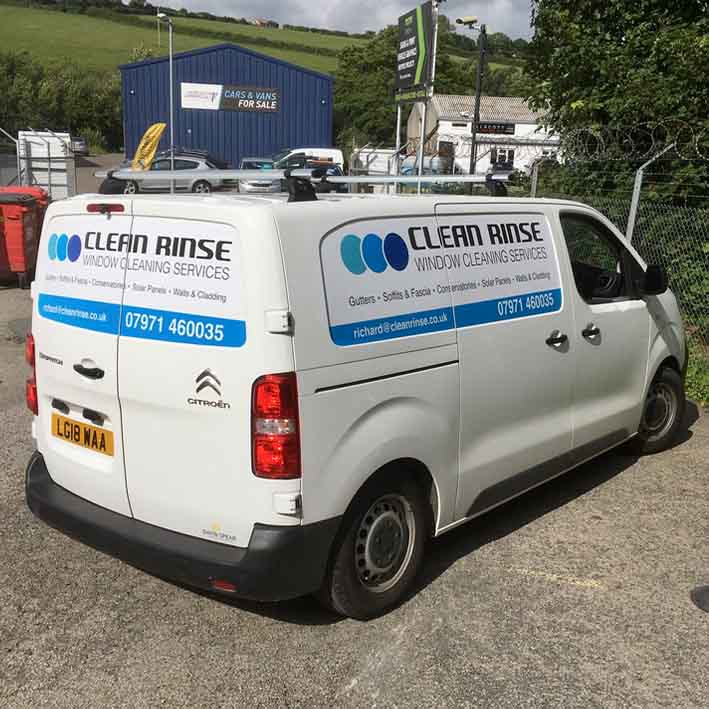 Van printed recess magnetics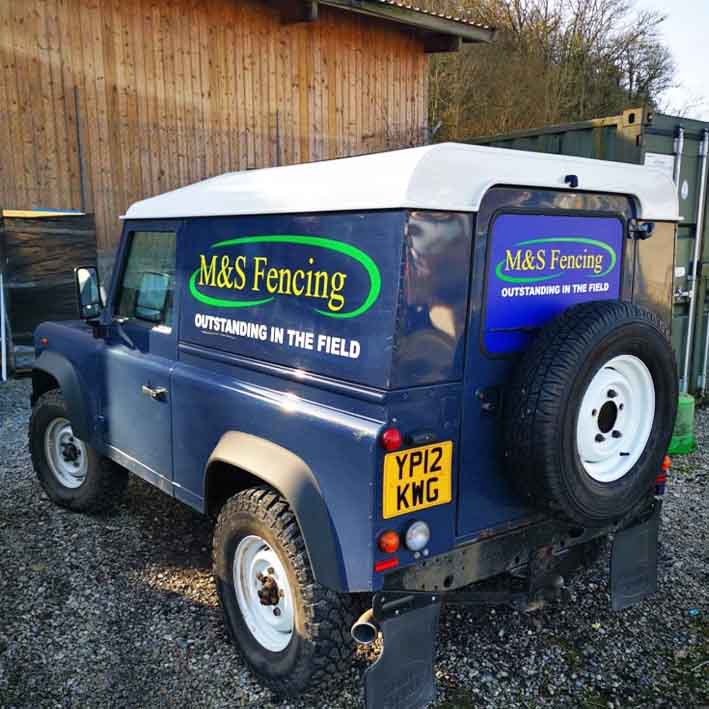 Van Signwriting, Launceston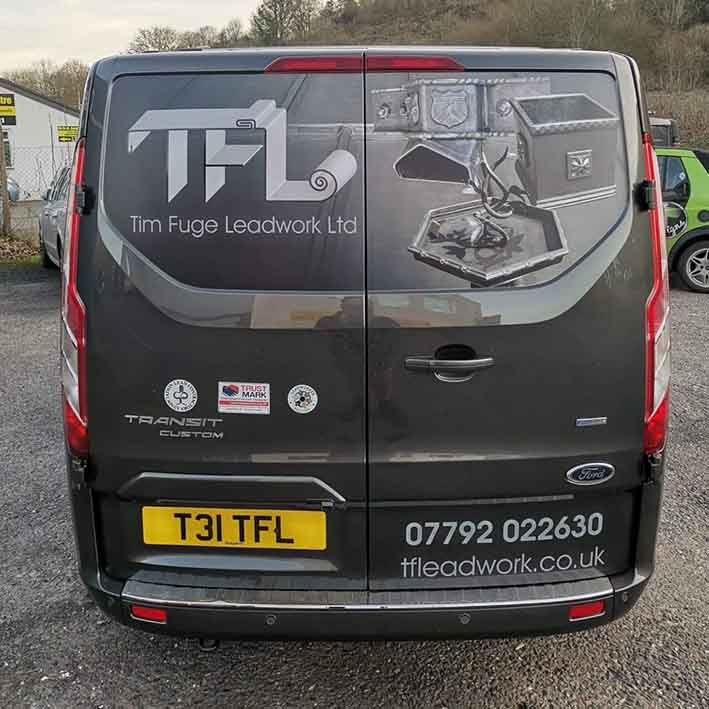 Tim Fuge Van Signwriting Liskeard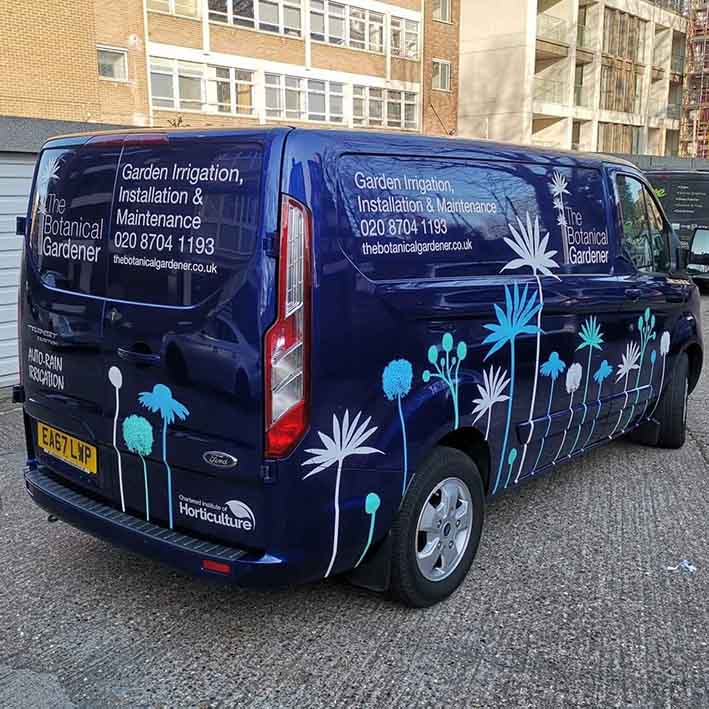 Van Signwriting for The Botanical Gardener, London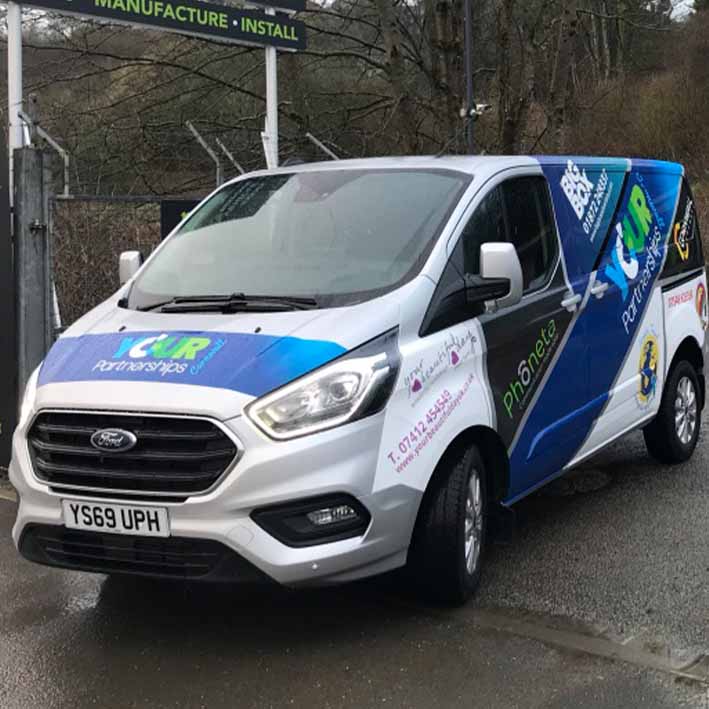 Van Wrap for Your Partnerships Cornwall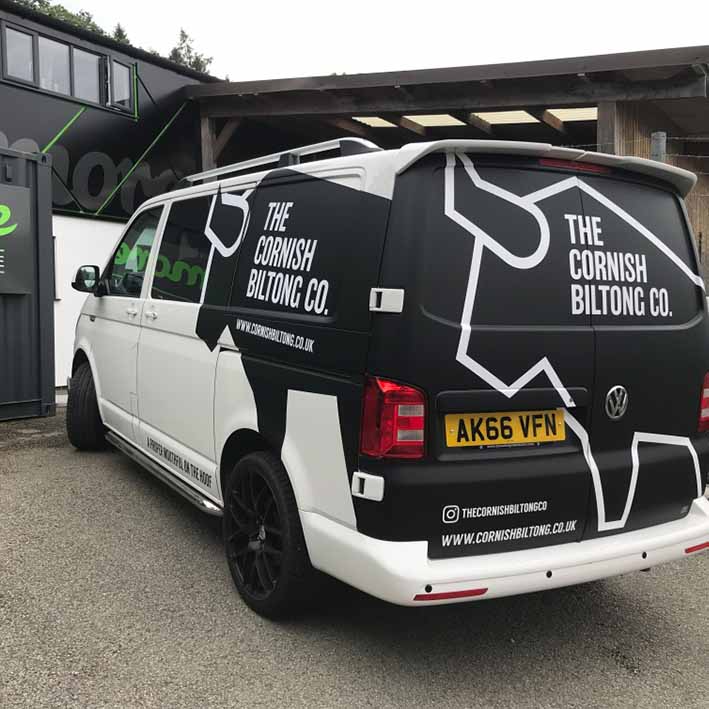 The Cornish Biltong Van Graphics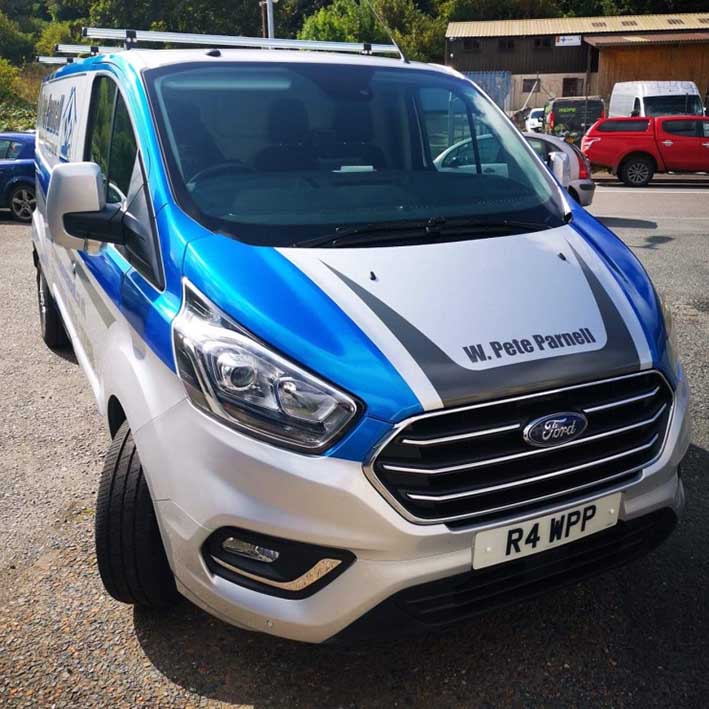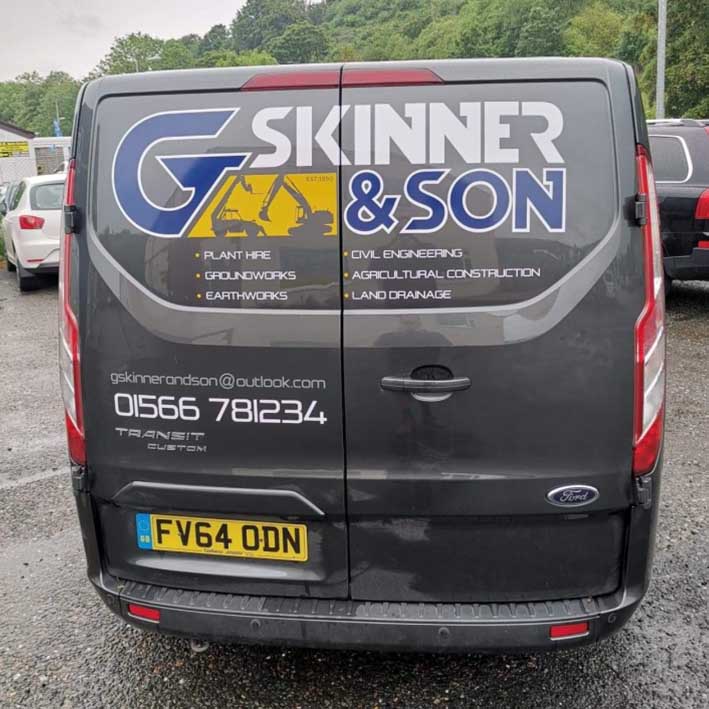 Van Signwriting, Launceston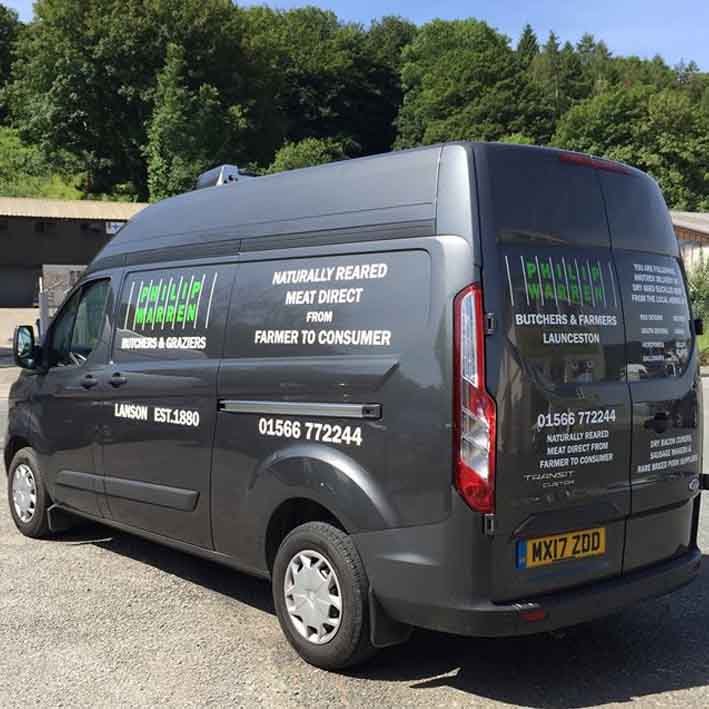 Van Branding and graphics for Philip Warren Butchers, Launceston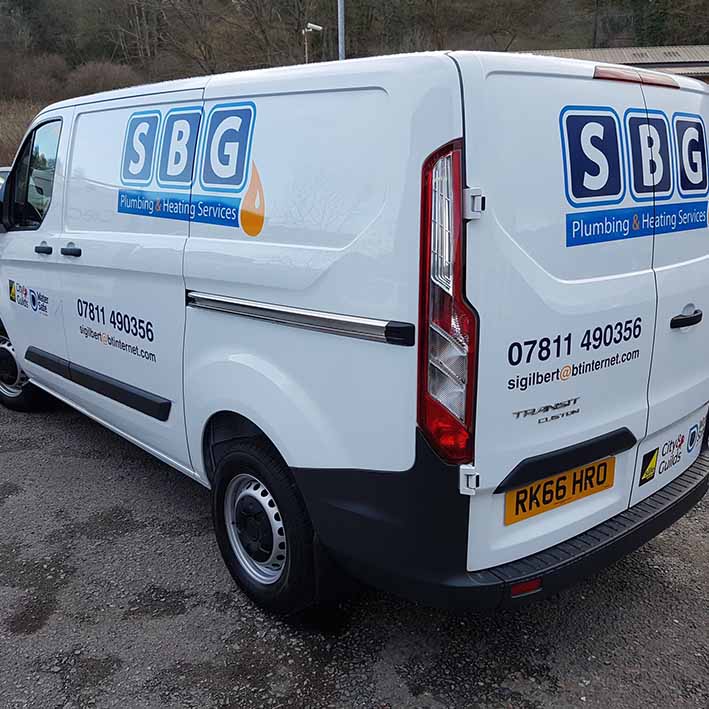 Signwriting Plumbing & Heating Services, Launceston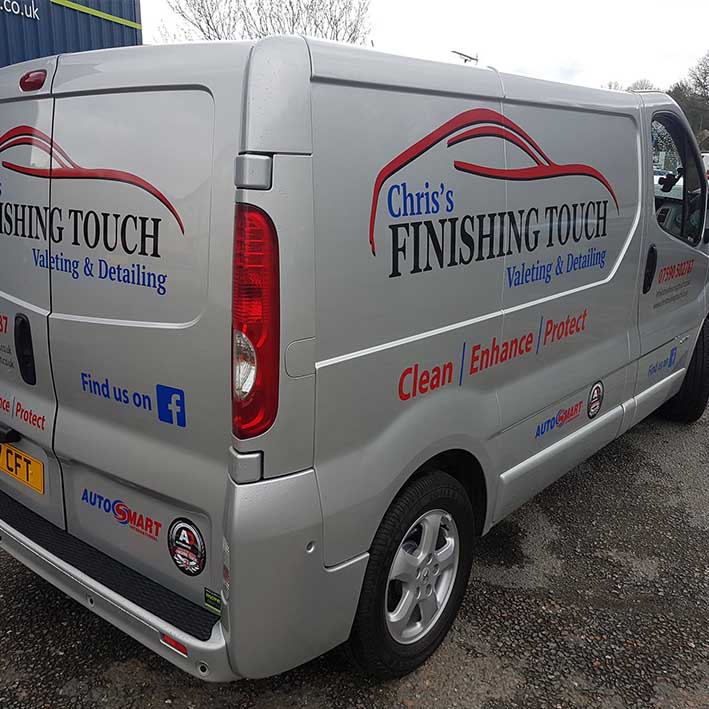 Van Graphics for Chris's Finishing Touch, Launceston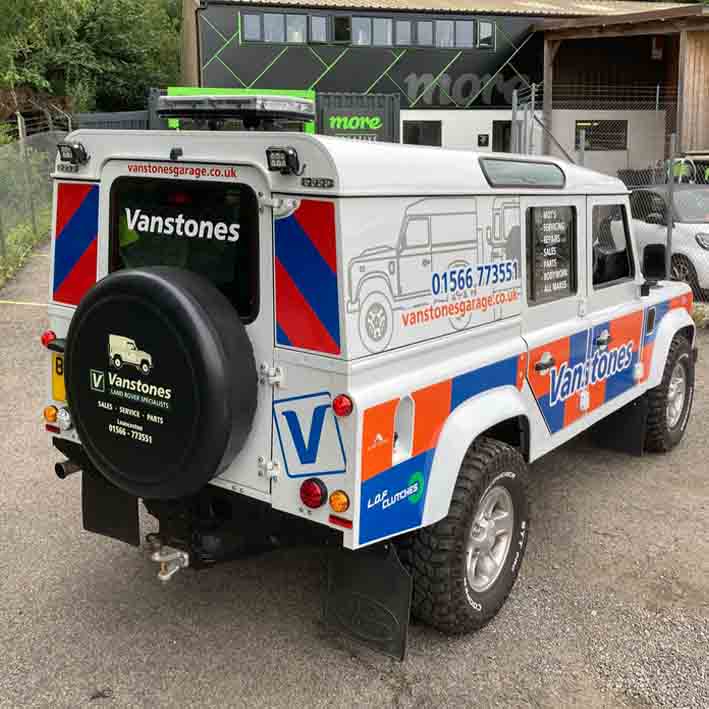 Vanstones Landrover Livery, Launceston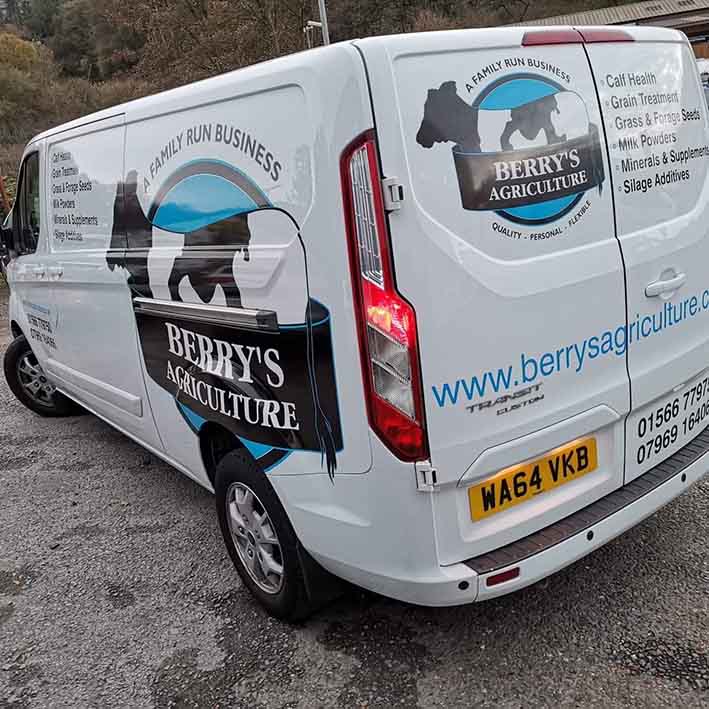 Berry's Agriculture Van Sign Livery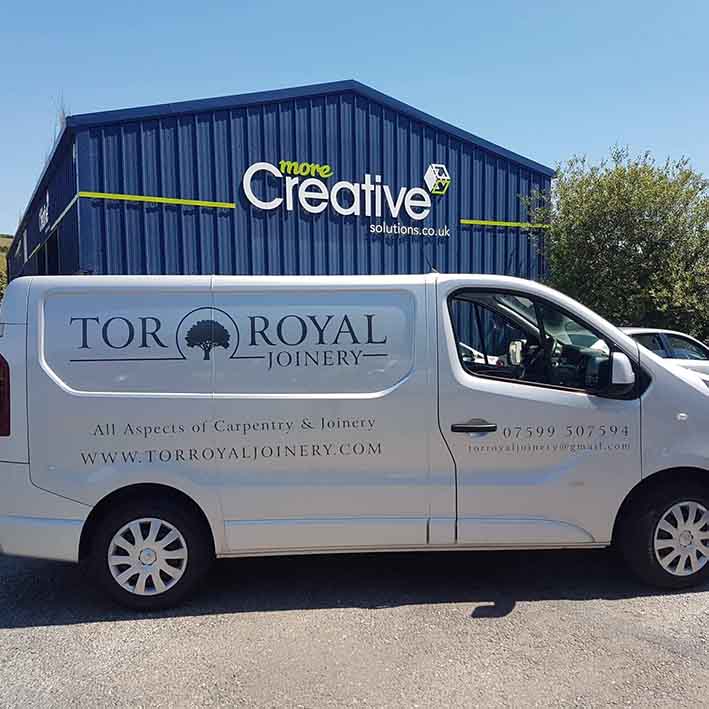 Tor Royal Cut Vinyl Van Graphics Launceston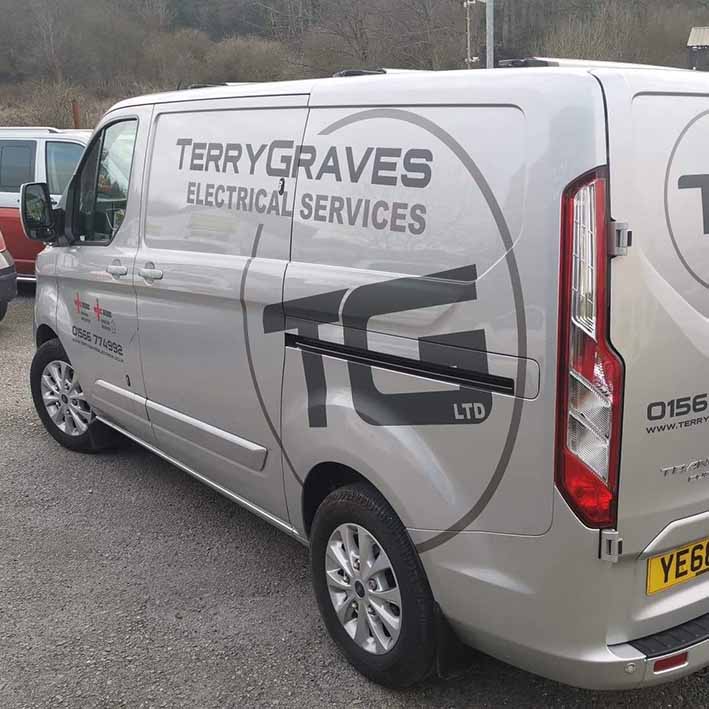 Signwriting Terry Graves Electrical Vans, Launceston
Signwriting MH Renovations, Launceston
Cut Vinyl Van Logo & Lettering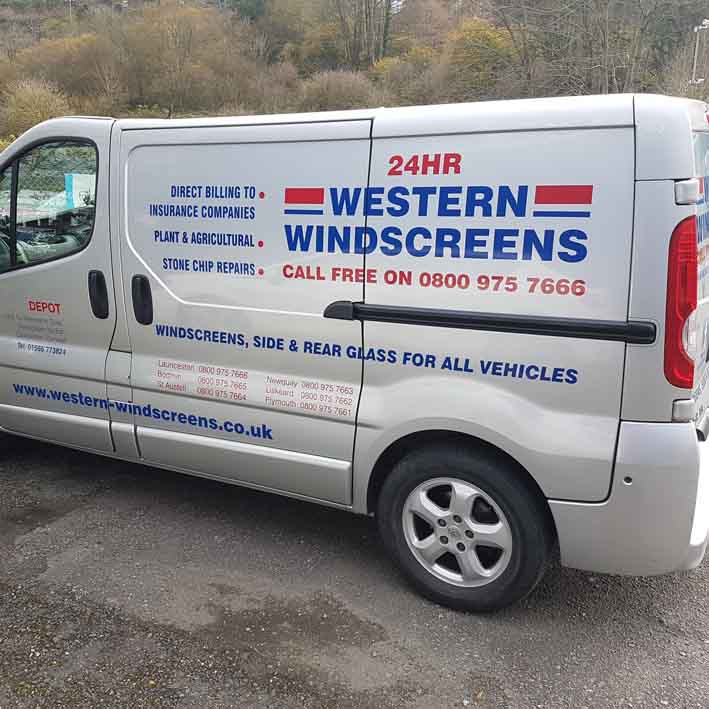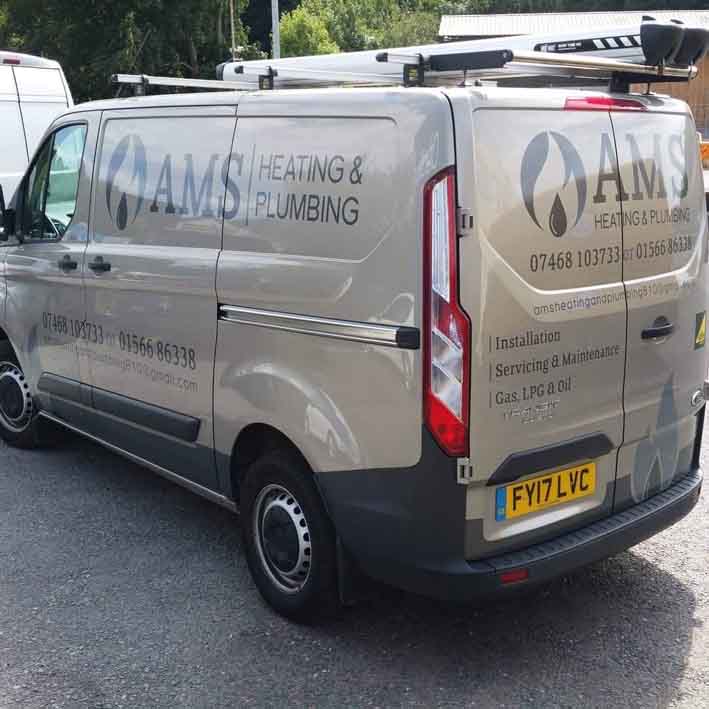 Trade Vehicle Signwriting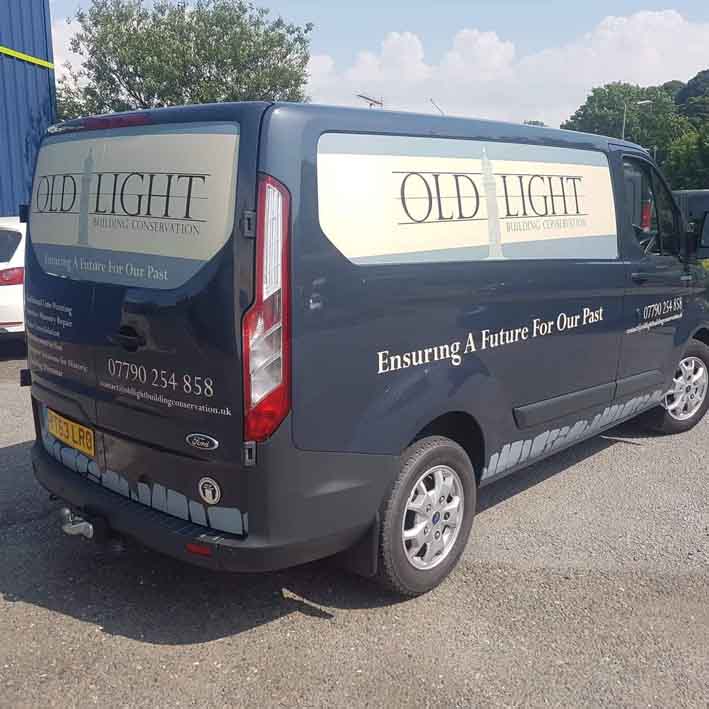 Old Light Building Conservation Van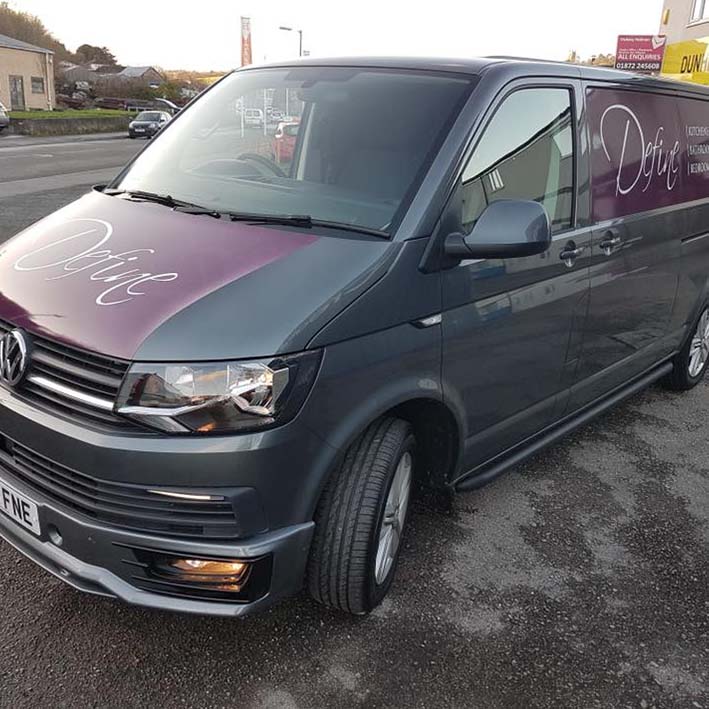 VW Transporter T6 Graphics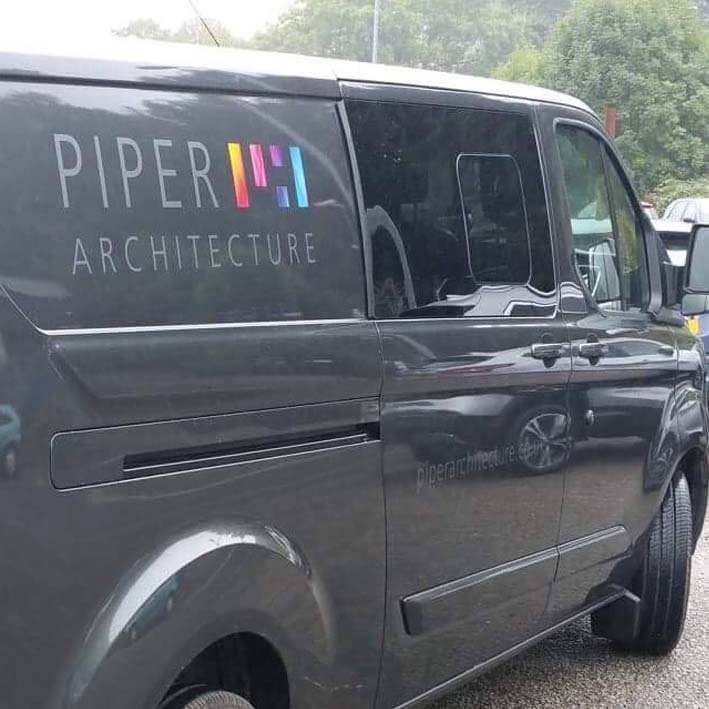 Piper Architecture Van Signwriting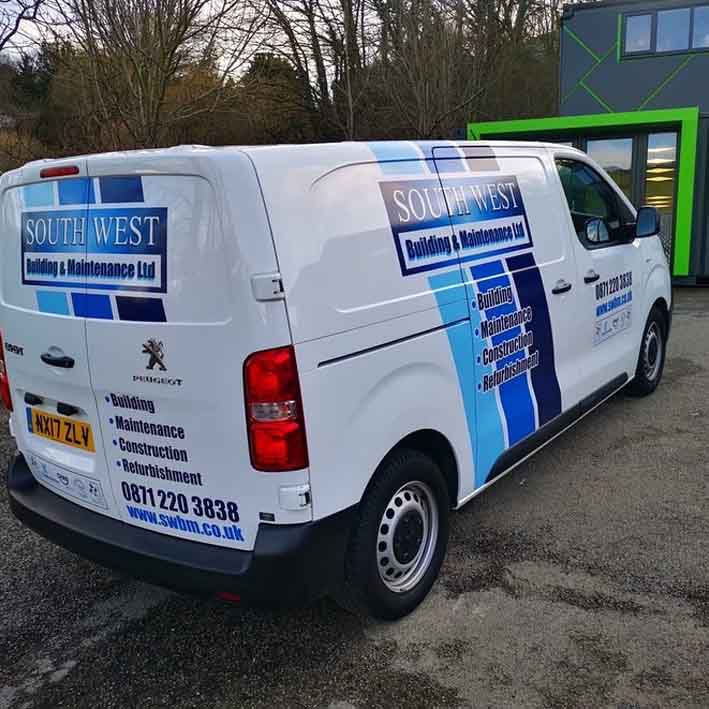 Building Maintenance South West Van Graphics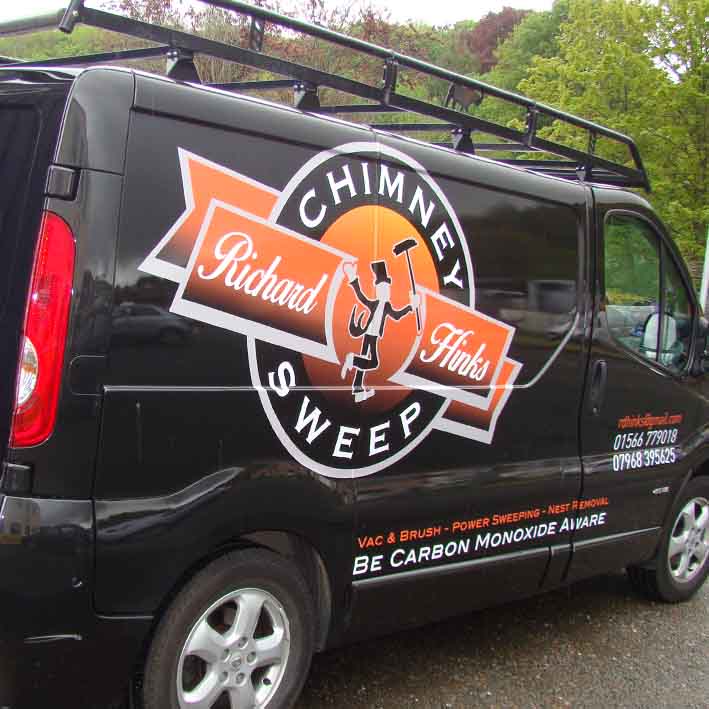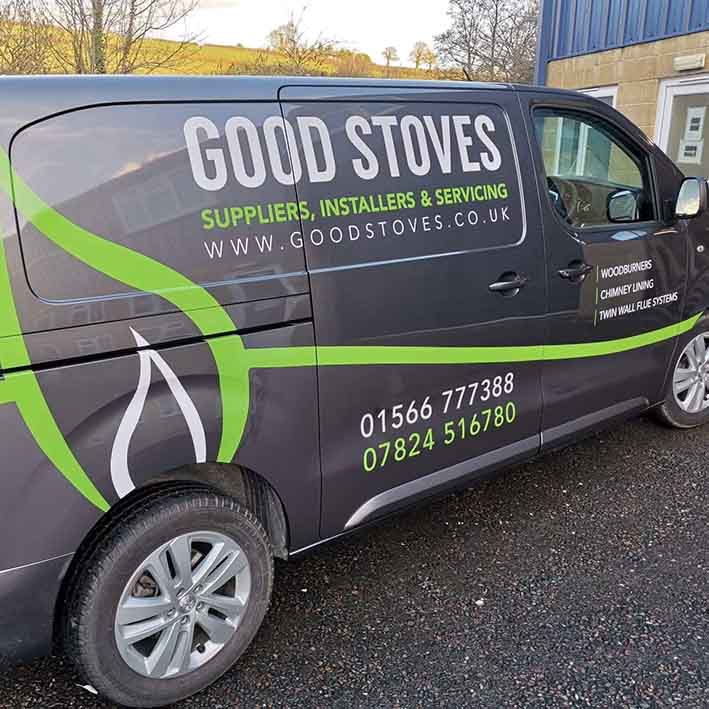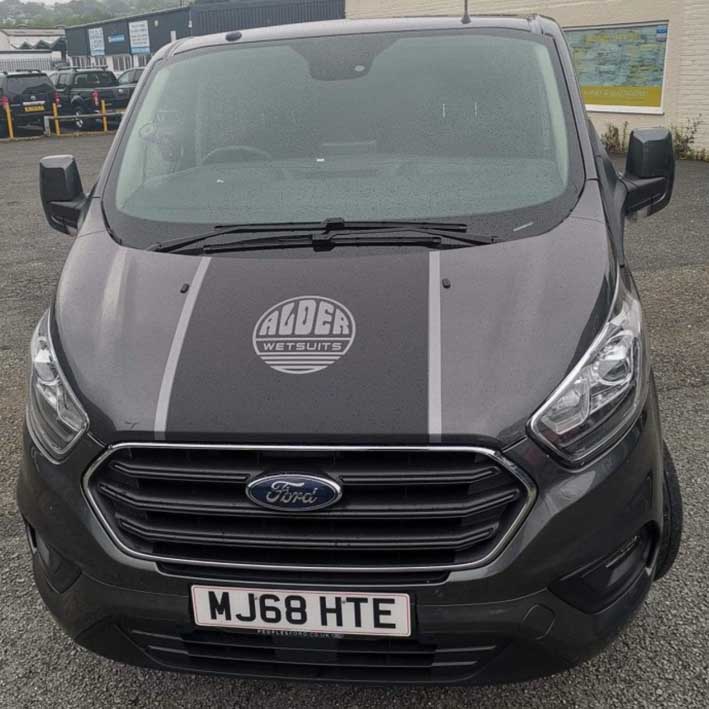 Van Bonnet Graphic for Alder Wetsuits, Launceston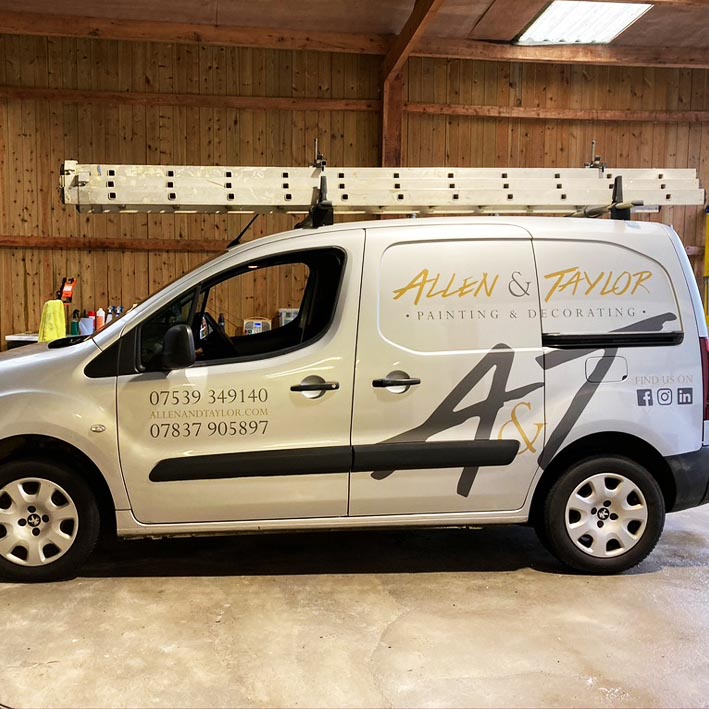 Van Livery and Signwriting, Padstow
Vinyl fleet decals for ARW, Truro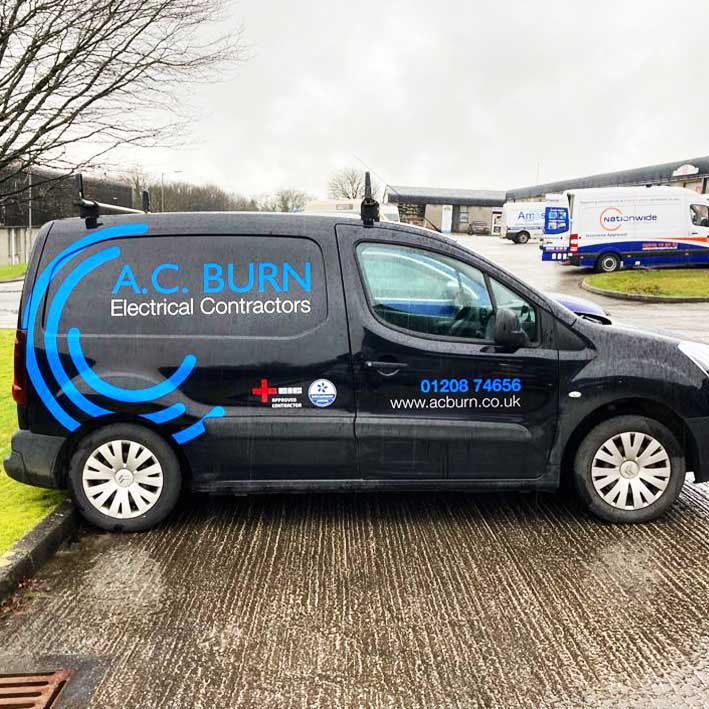 AC Burn Signwriting Bodmin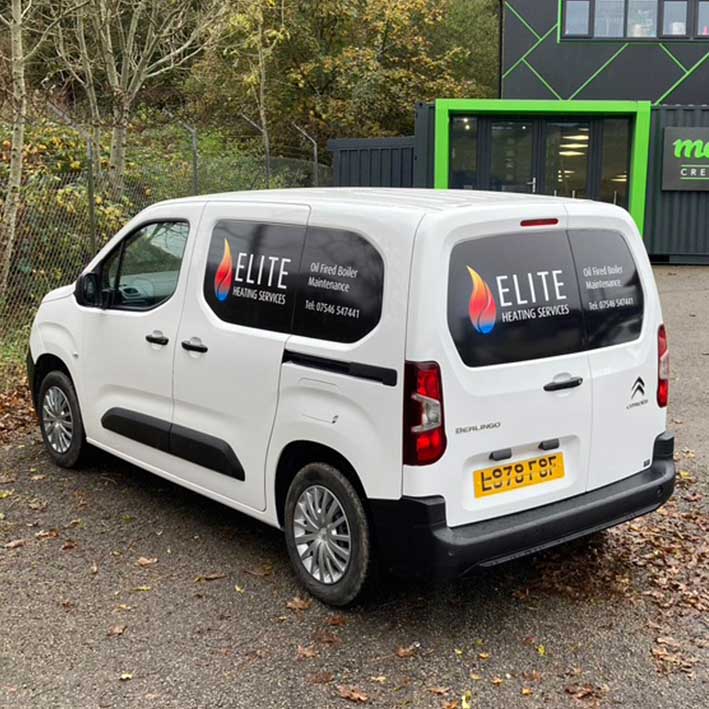 Elite Heating Van Signwriting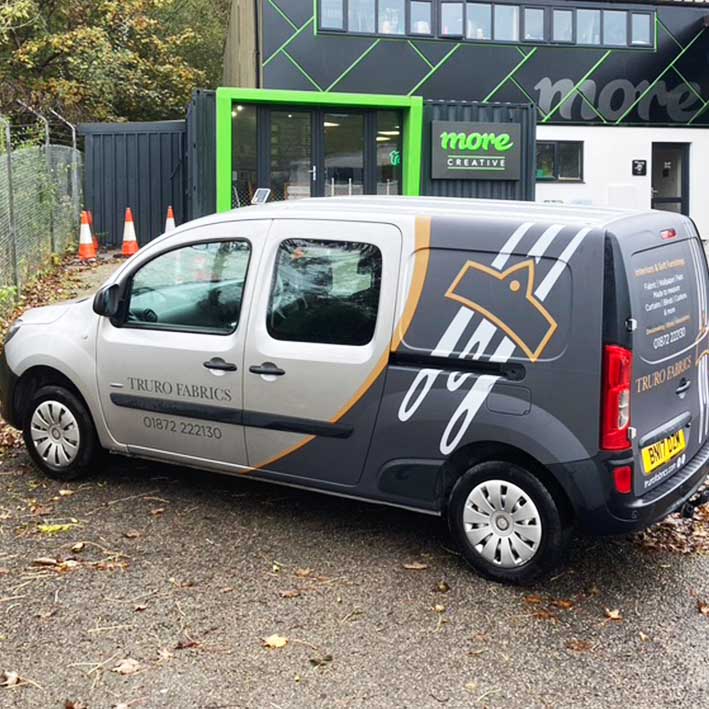 Truro Fabrics Van Branding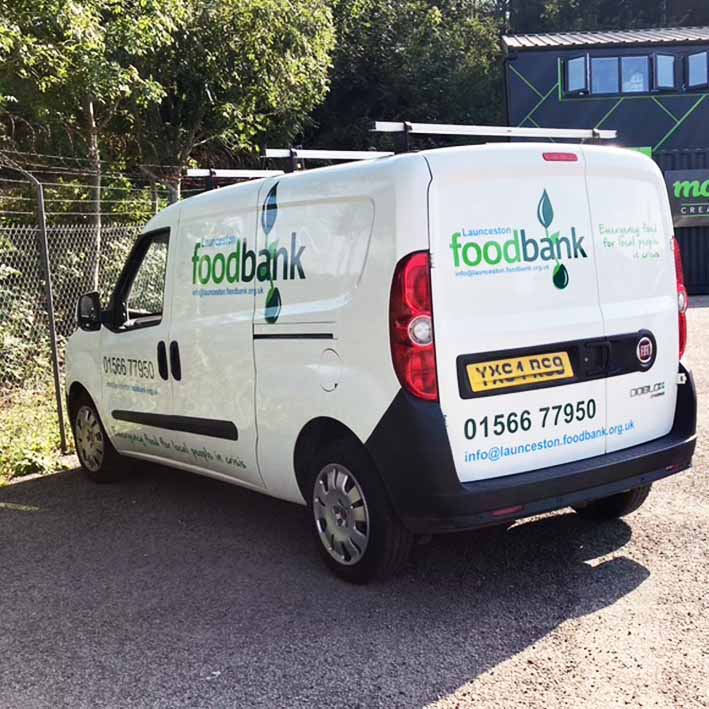 Foodbank Van Signwriting Cornwall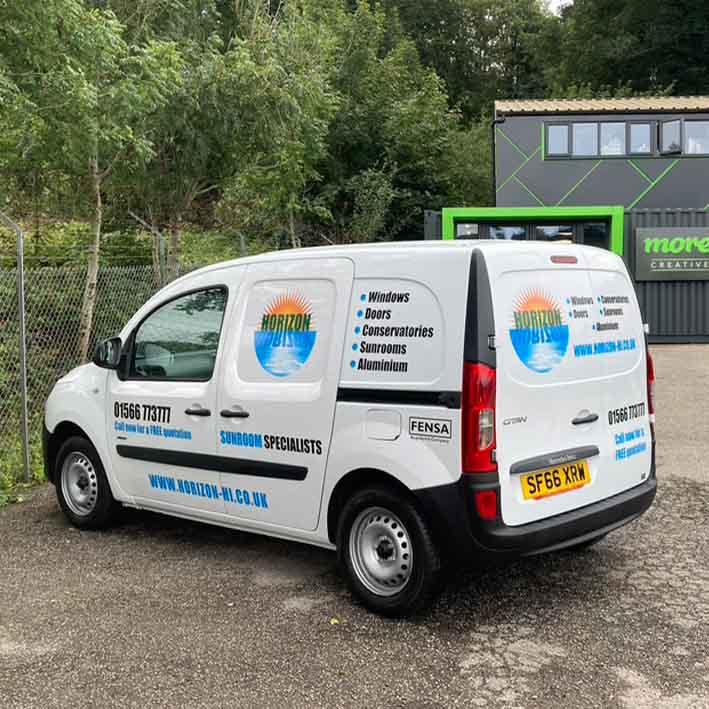 Fleet Van Livery for Horizon Plastics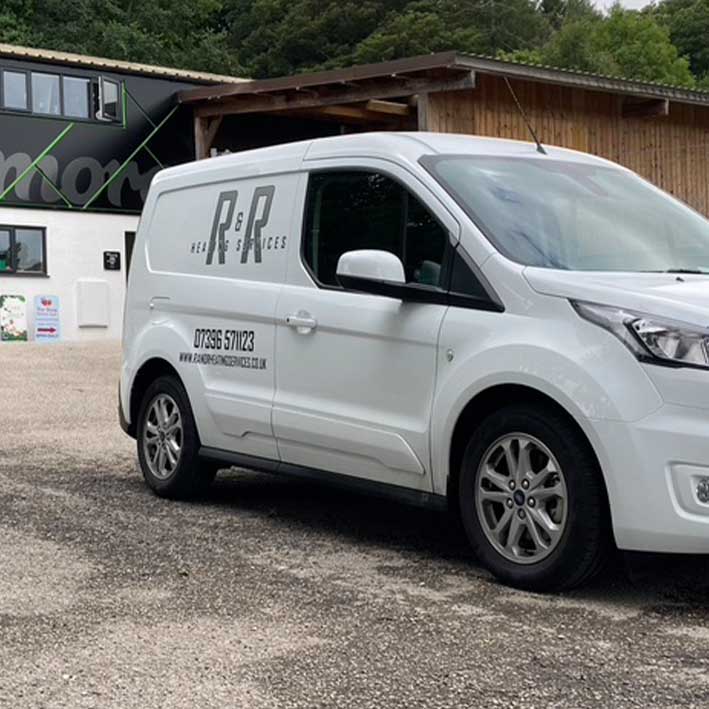 R&R Heating Graphics Launceston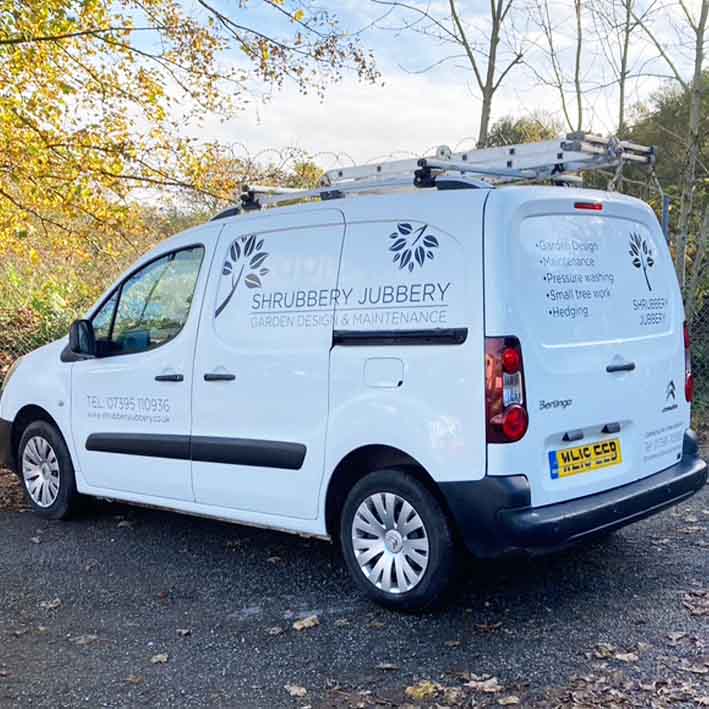 Garden Maintenance Van Graphics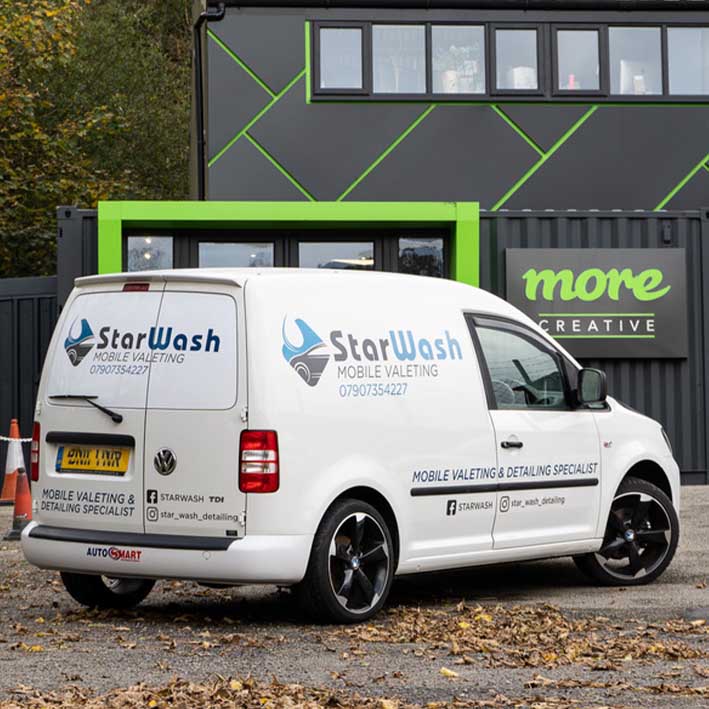 Starwash Mobile Valeting Graphics Cornwall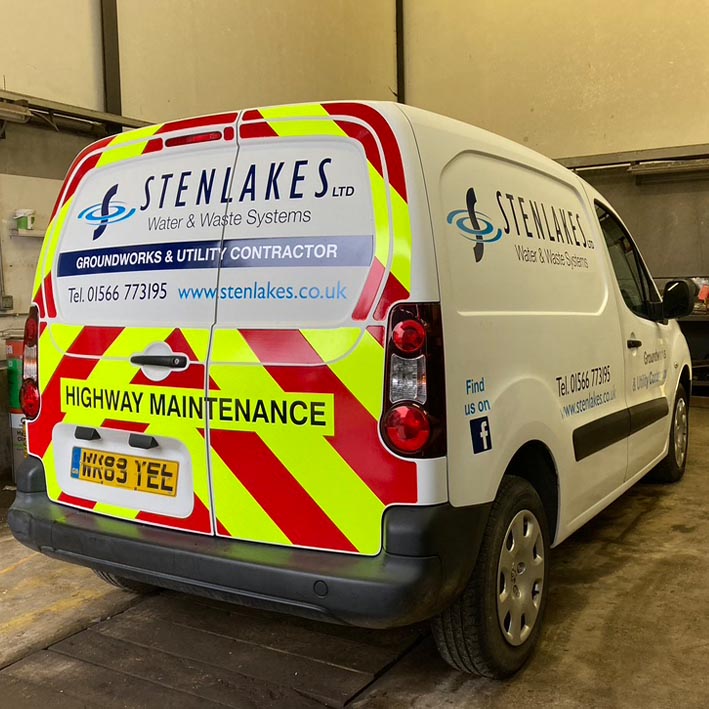 Stenlakes Van Graphics with Chapter 8 Decals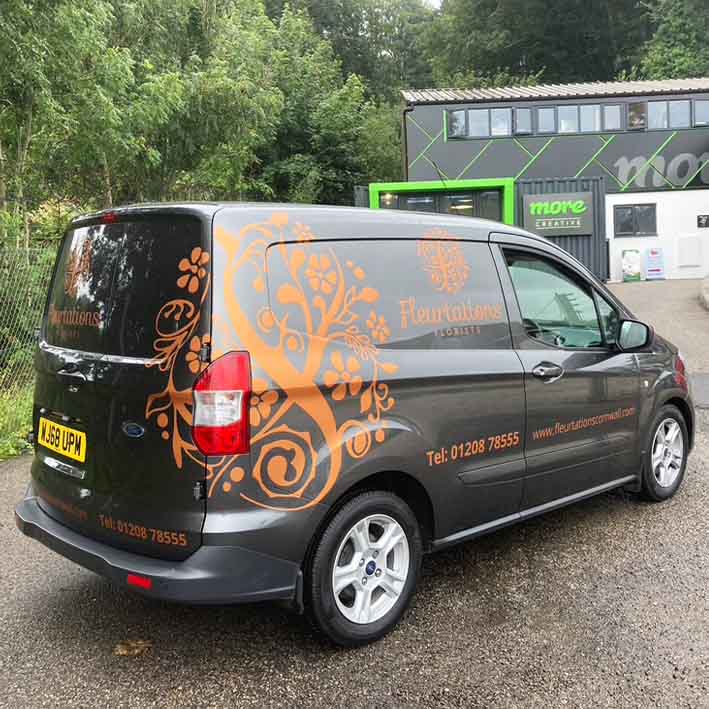 Van Livery for Fleurtations, Bodmin
TJR Scaffolding Vehicle Graphics, Camelford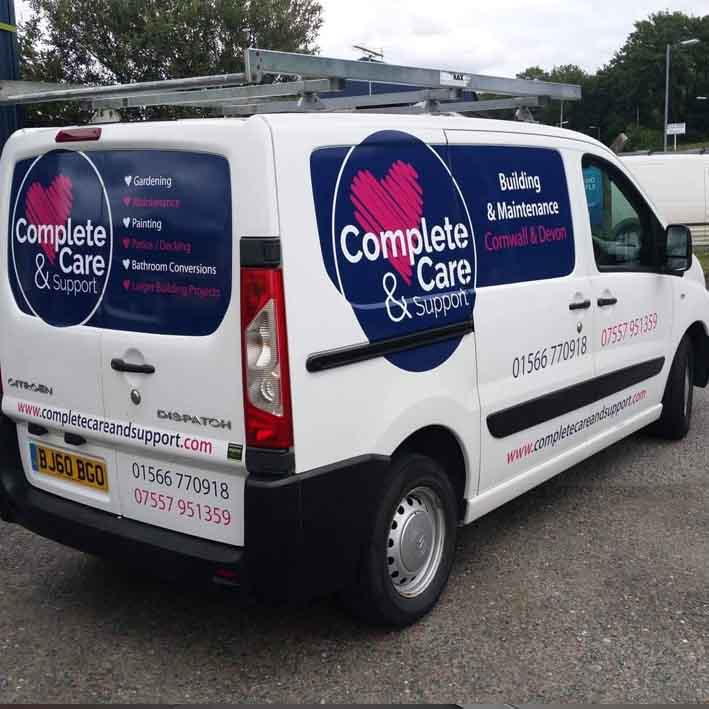 Digital Printed Profile Cut Van Graphics for Complete Care Launceston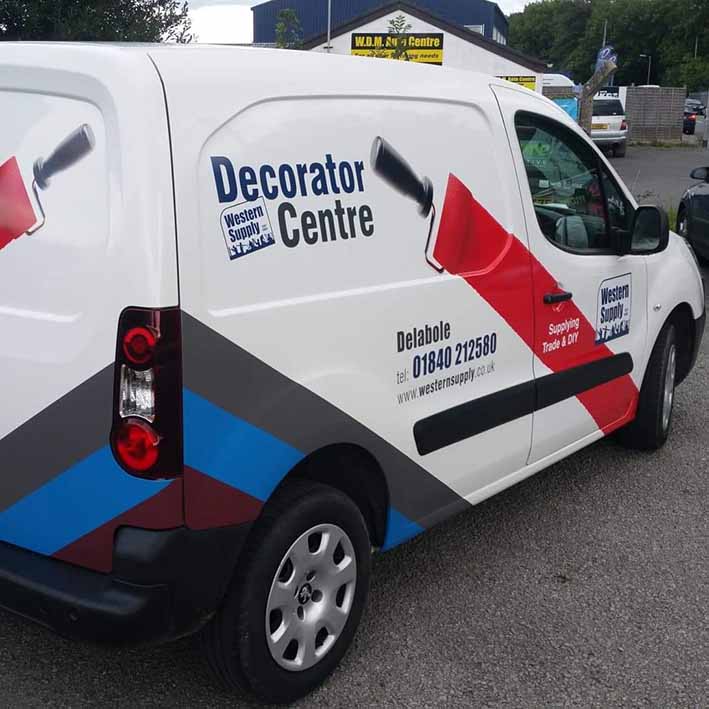 Delabole Decorator Centre Van Graphics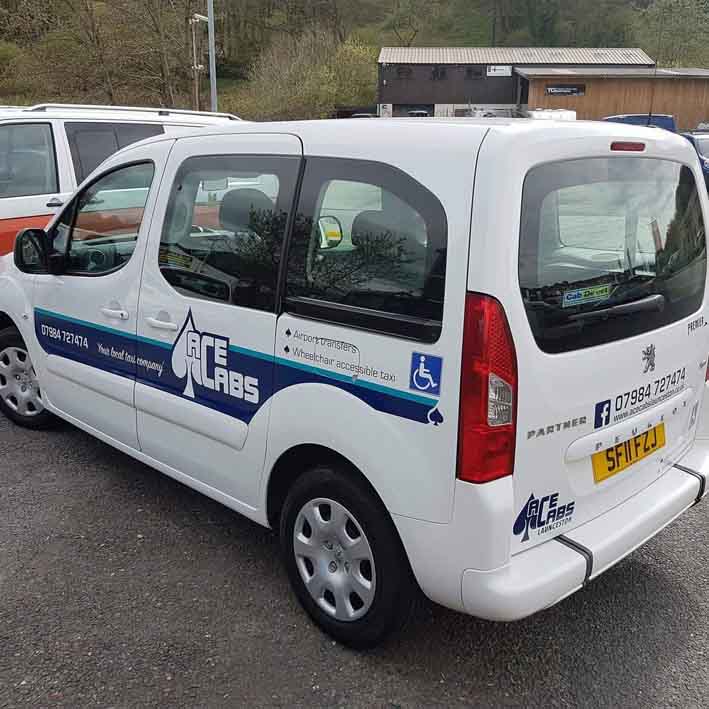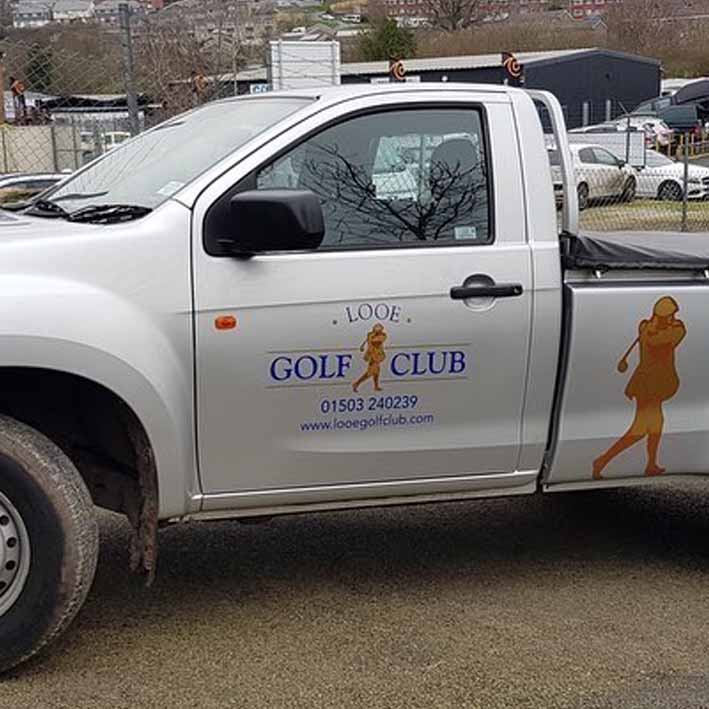 Looe Golf Club Van Signwriting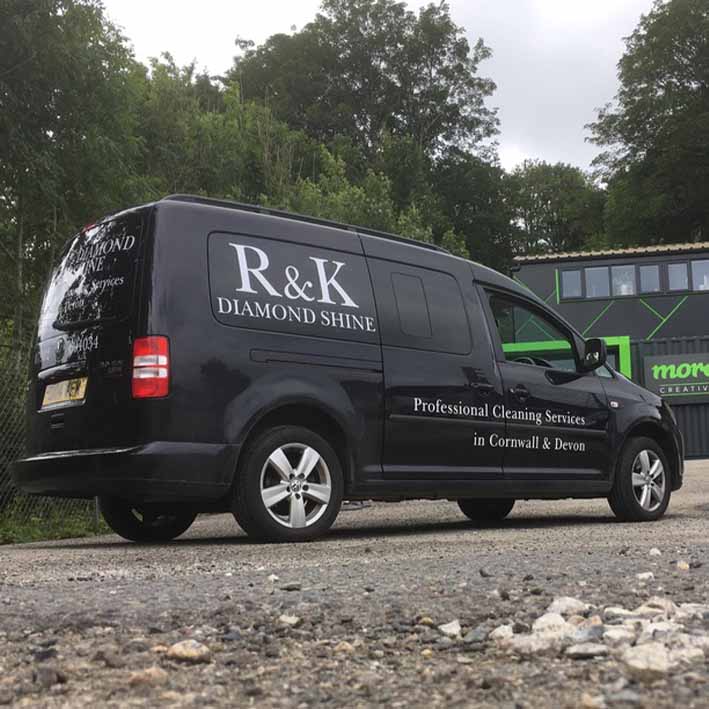 R&K Diamond Shine Van Signwriting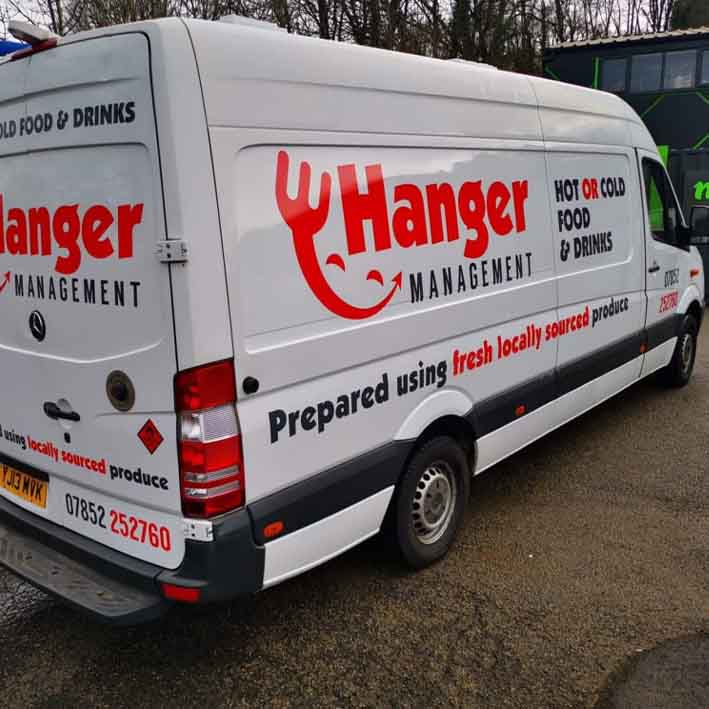 Van Graphics for Hanger Management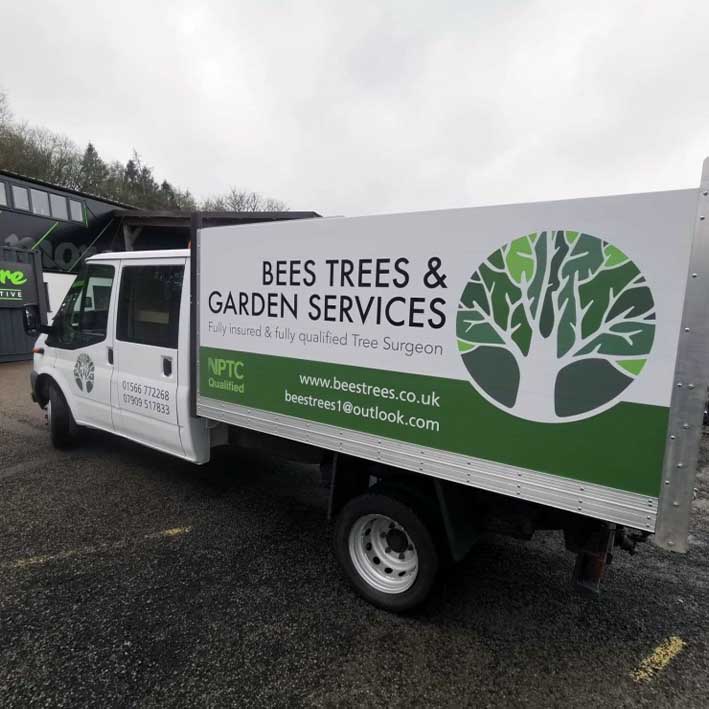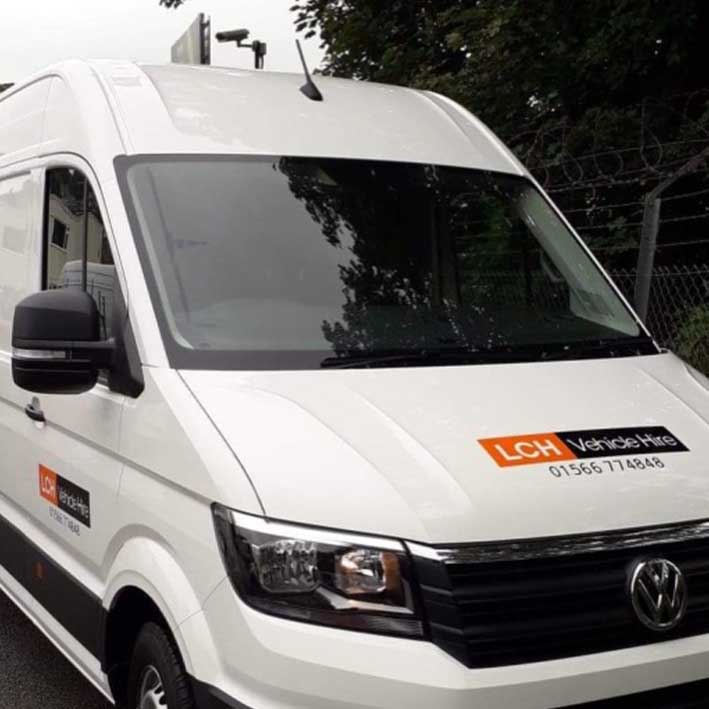 LCH Launceston Car Hire Van Graphics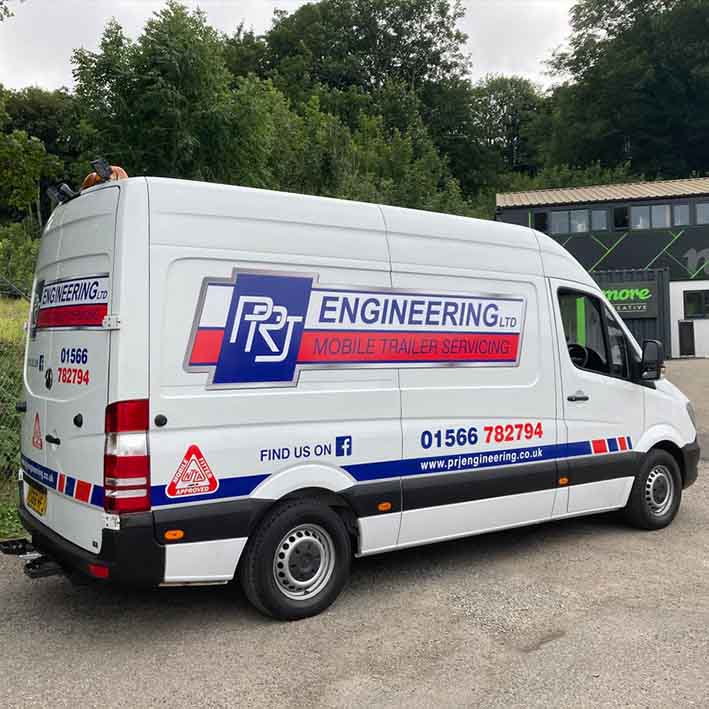 Van Signwriting for PRJ Engineering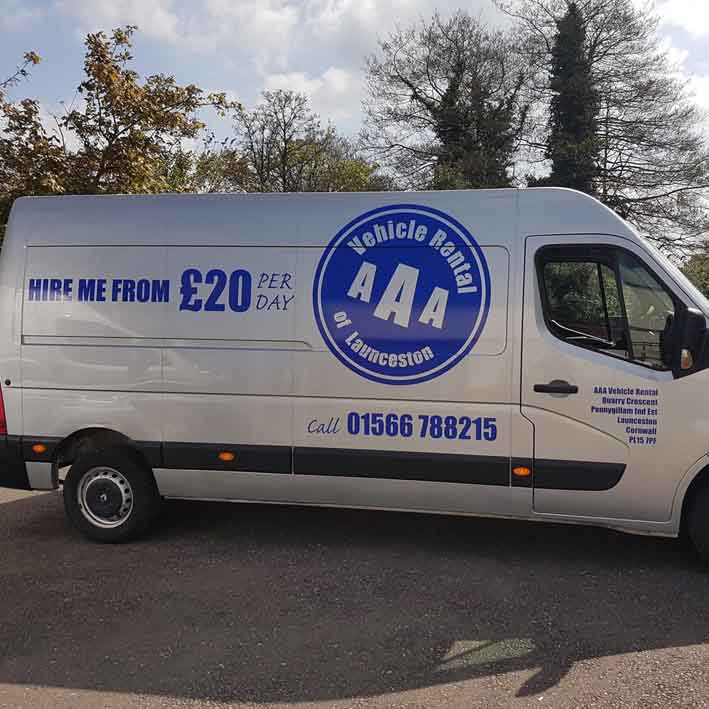 Fleet Vehicle AAA Hire Livery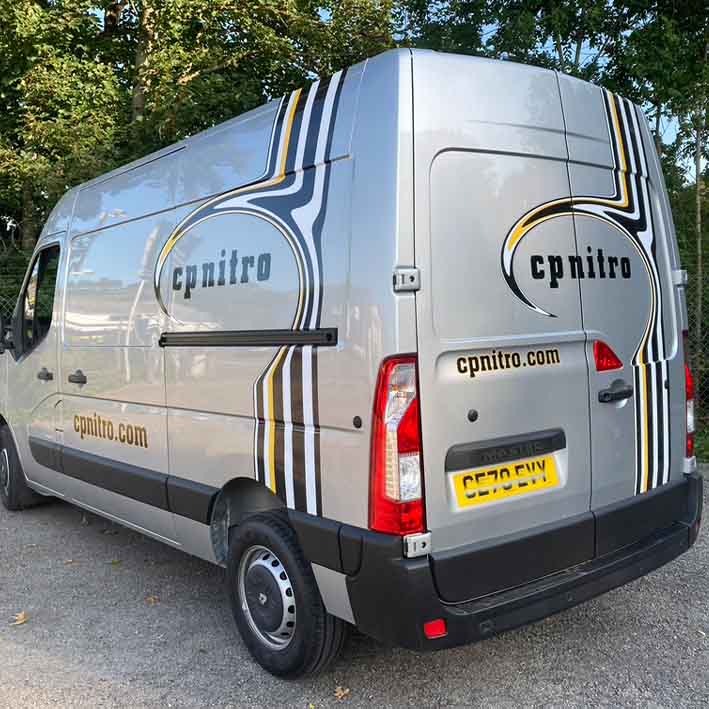 CP Nitro LWB Van Signwriting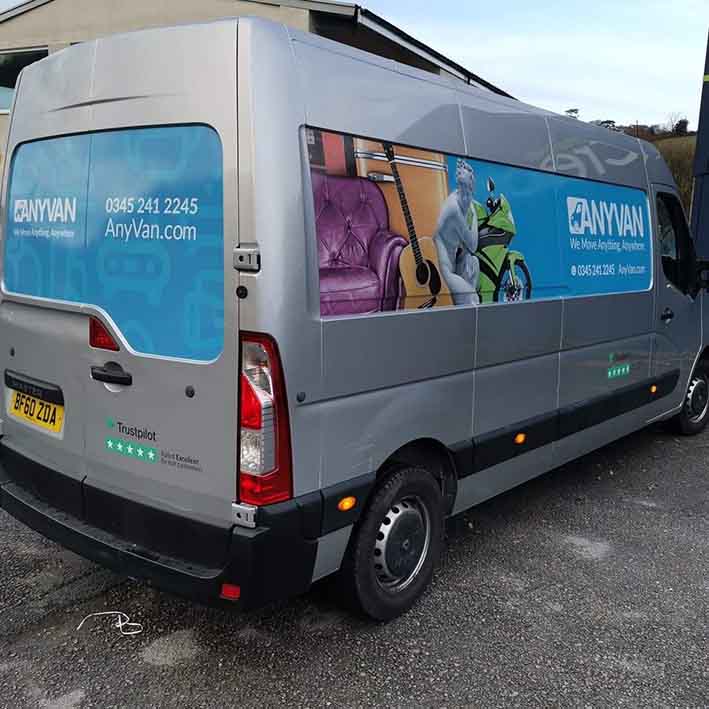 Van Vehicle Window Recess Printed Infill Cornwall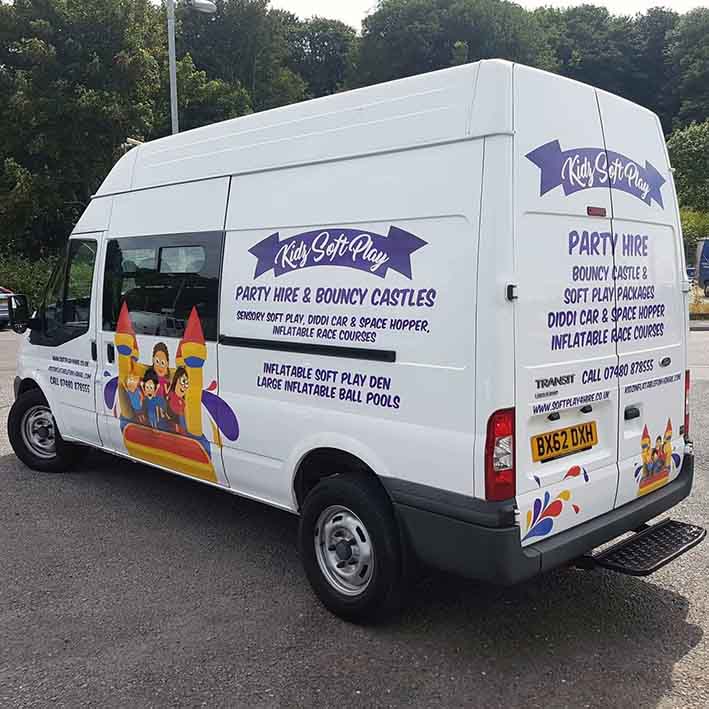 Vinyl Livery Kids Soft Play Launceston Cornwall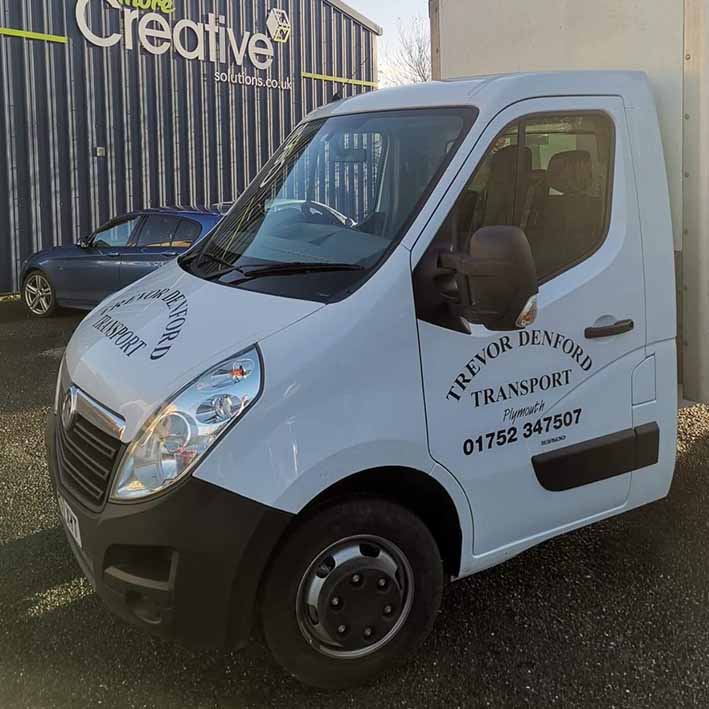 Digital Printed & Profile Cut Truck Graphics, Plymouth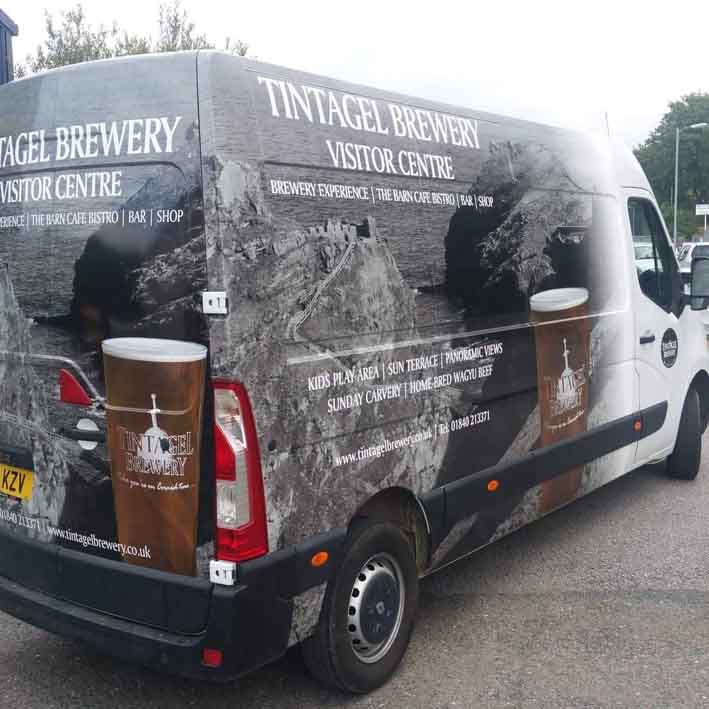 Van Wrapping and Signwriting Tintagel Brewery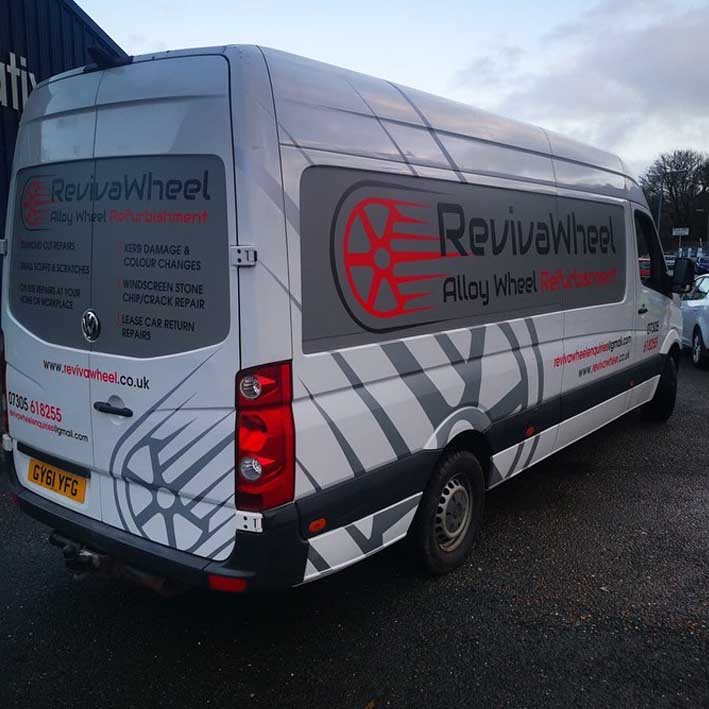 Revivawheel Van Signwriting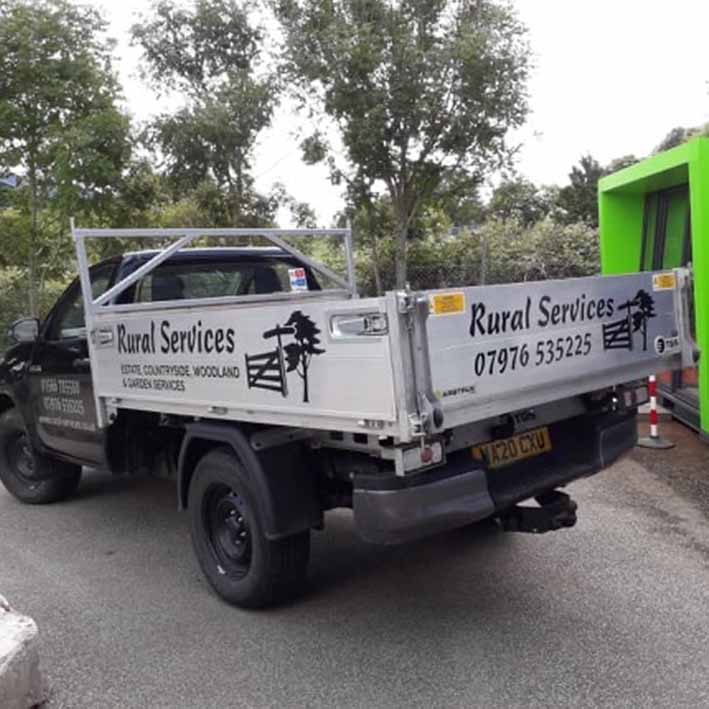 Rural Services Truck Graphics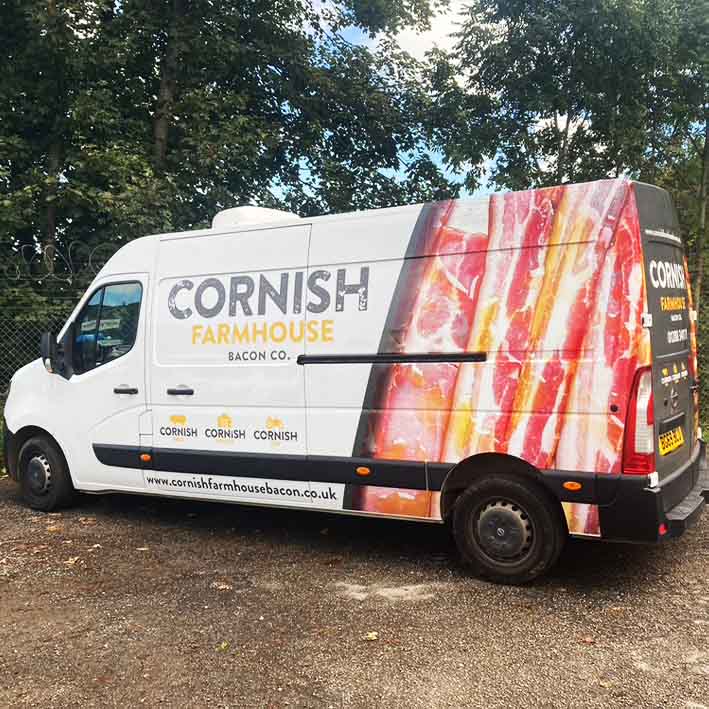 Cornish Farmhouse Partial Van Wrap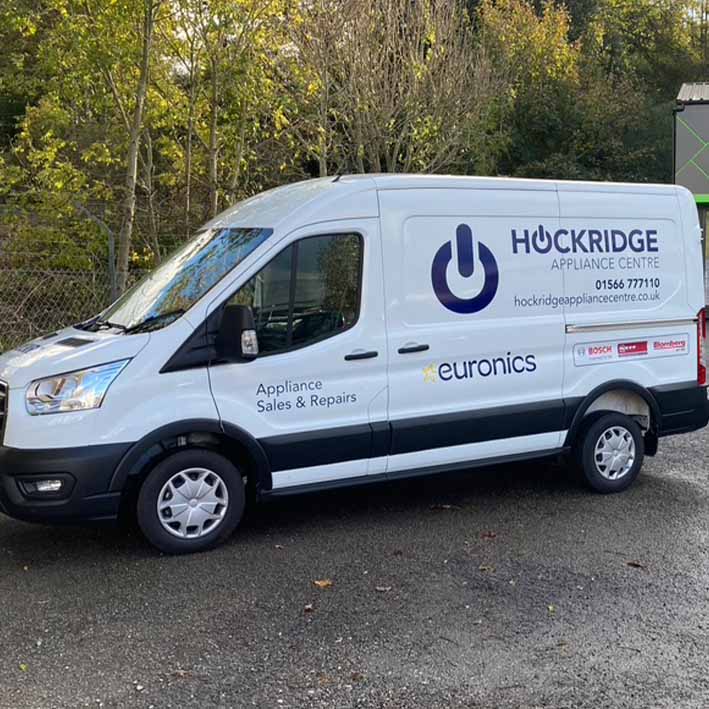 Vinyl Livery for Hockridge Appliance Centre Launceston Cornwall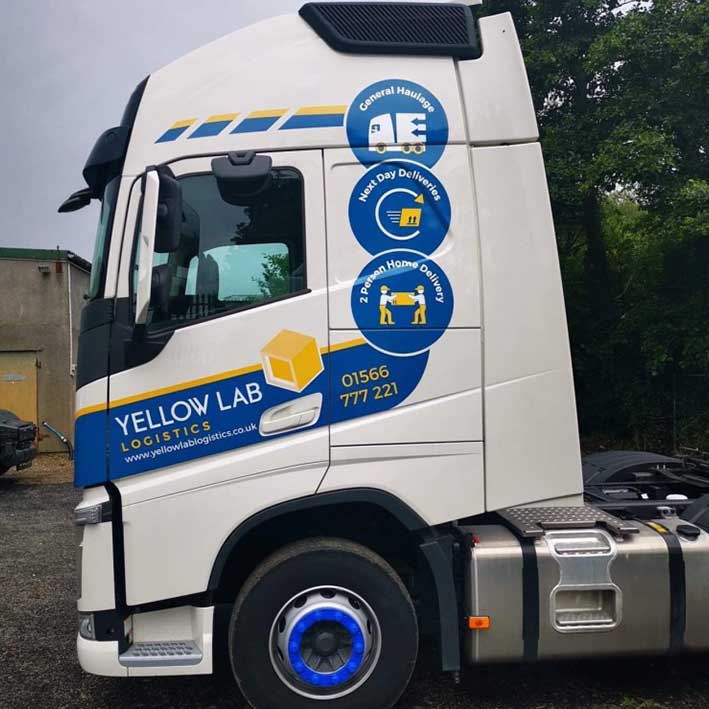 Lorry Signwriting for Yellow Lab, Launceston Cornwall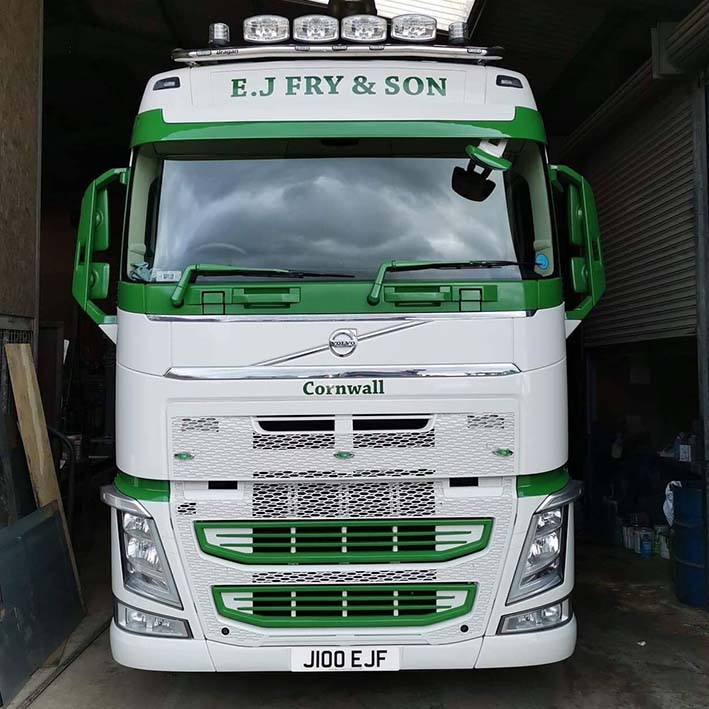 Lorry Livery for EJ Fry & Son, Launceston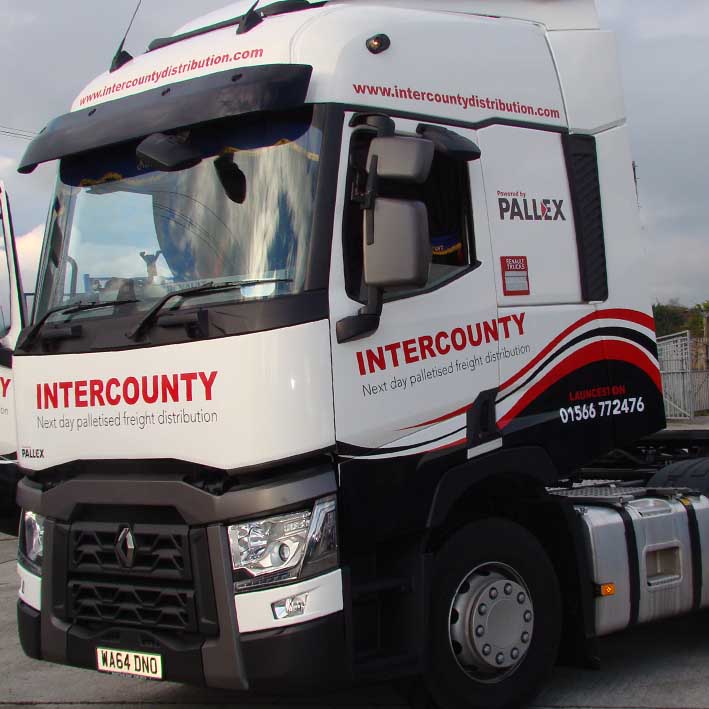 Fleet Vehicle Branding for Intercounty Launceston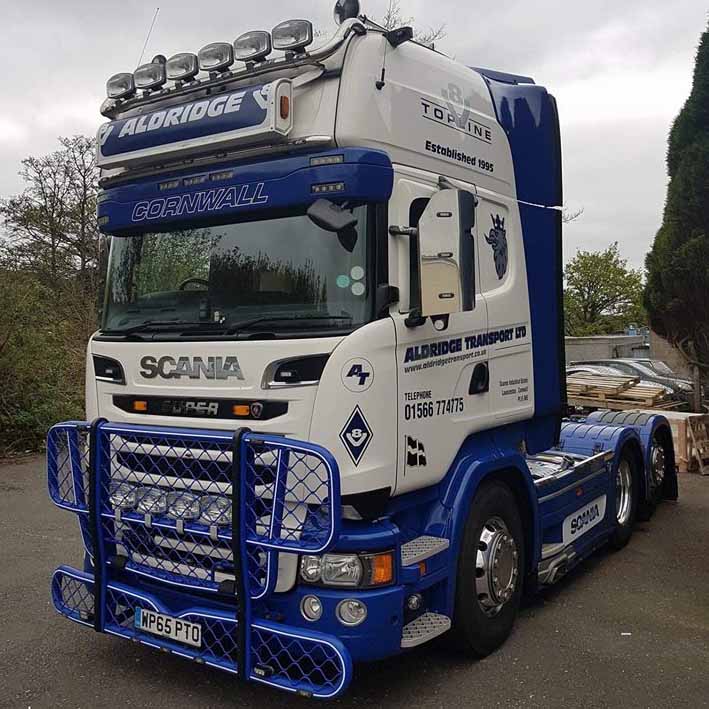 Lorry Graphics Detailing Cornwall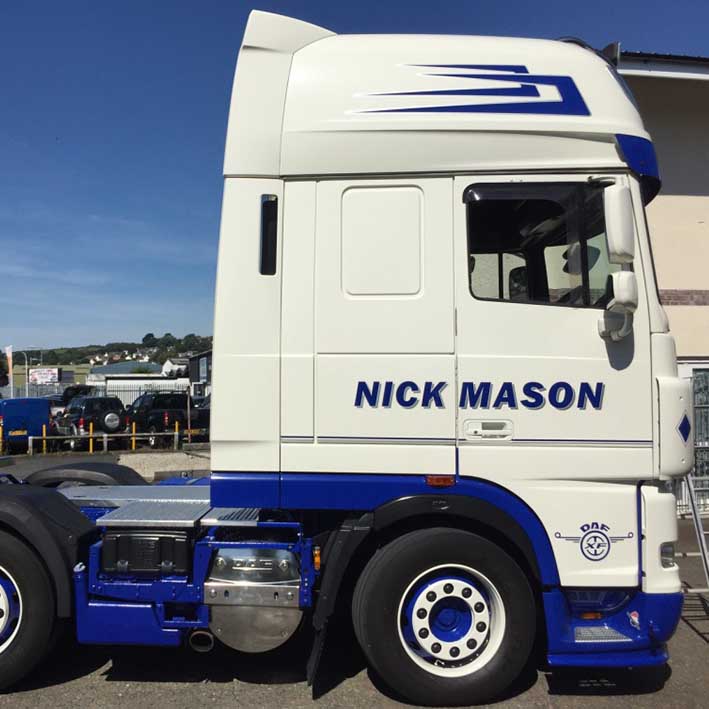 Truck Graphics for Nick Mason, Cornwall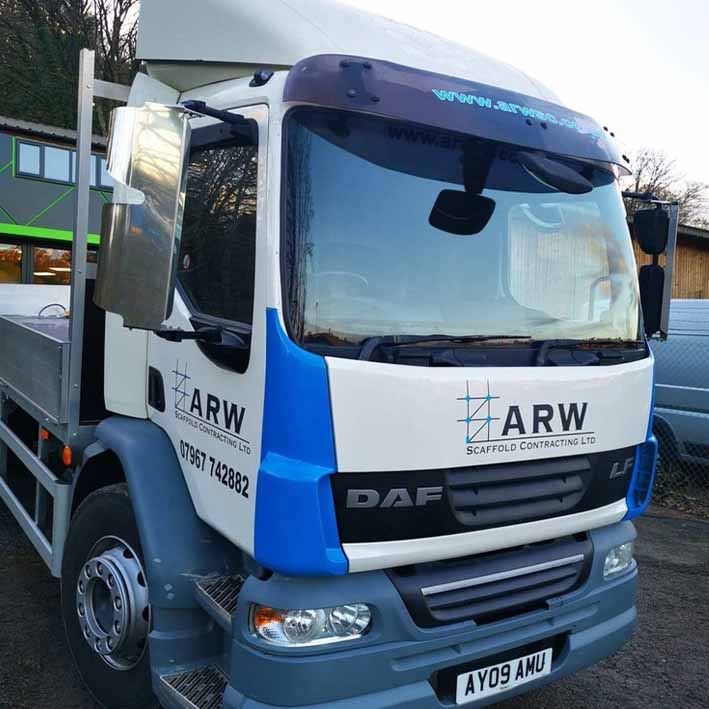 Truck Graphics for ARW, Truro Cornwall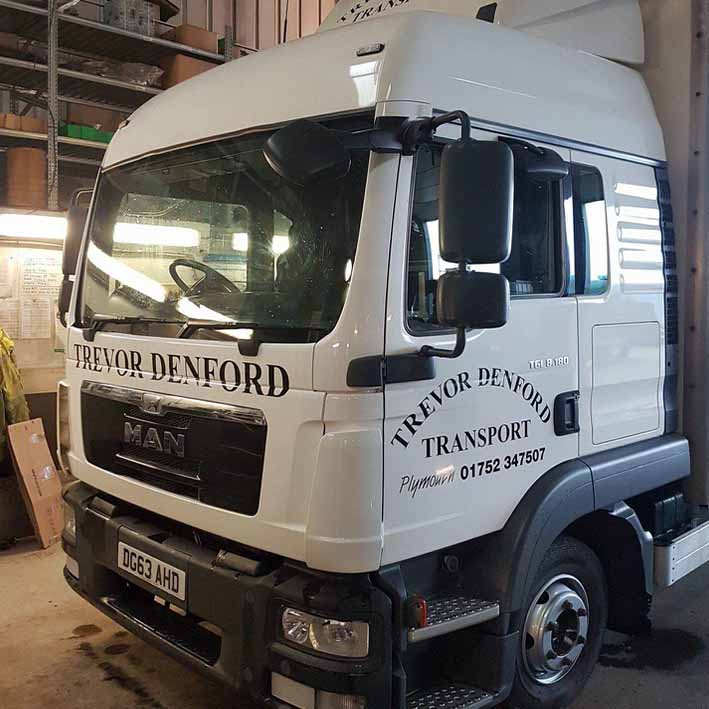 Trevor Dendford Lorry Livery, Plymouth Devon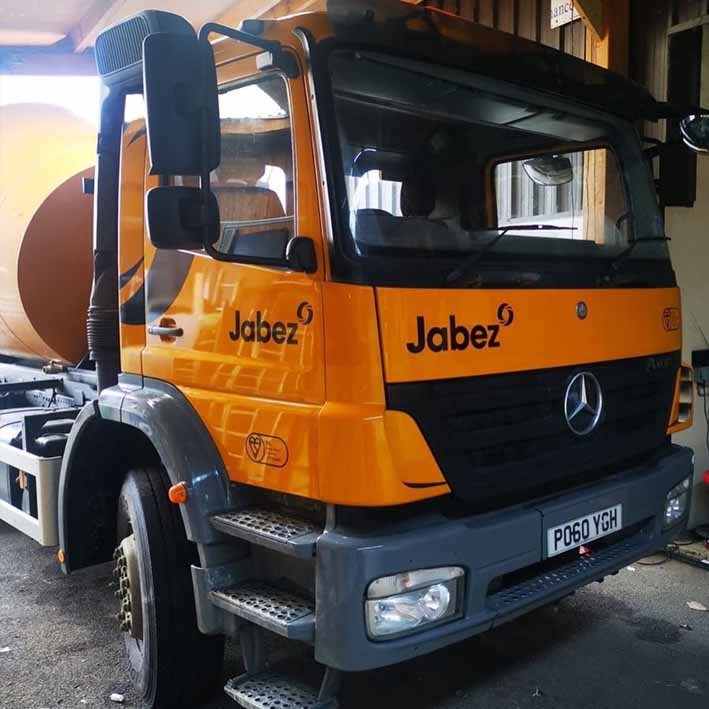 Jabez Lorry Fleet Graphics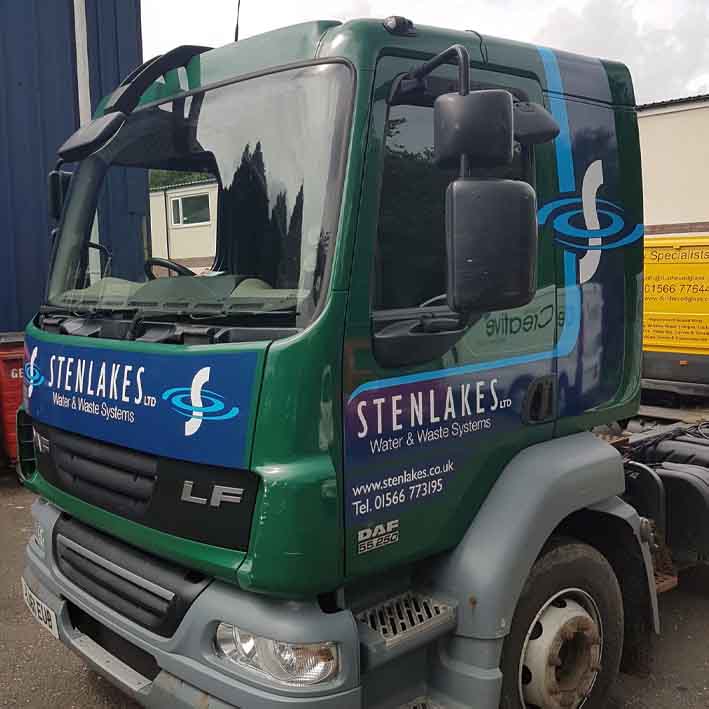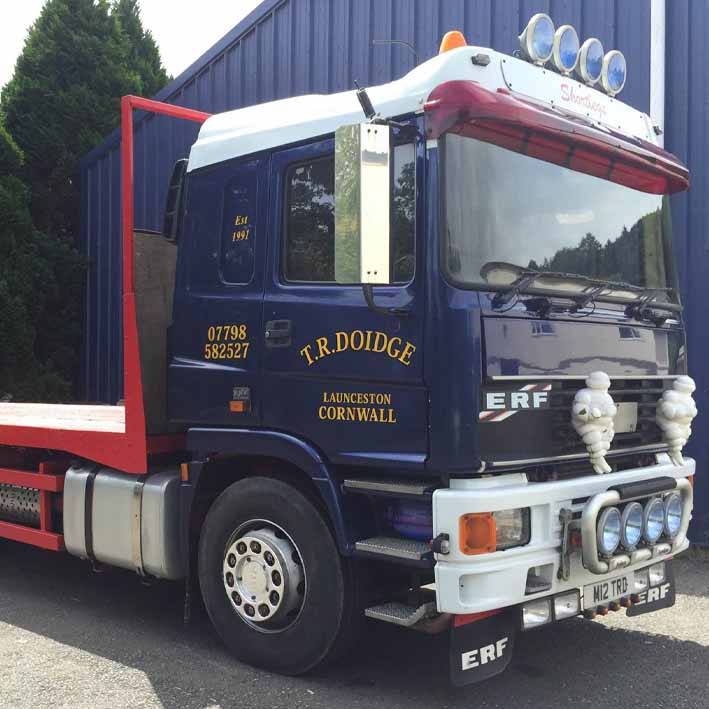 Lorry Signwriting for Lifton Automotive, Devon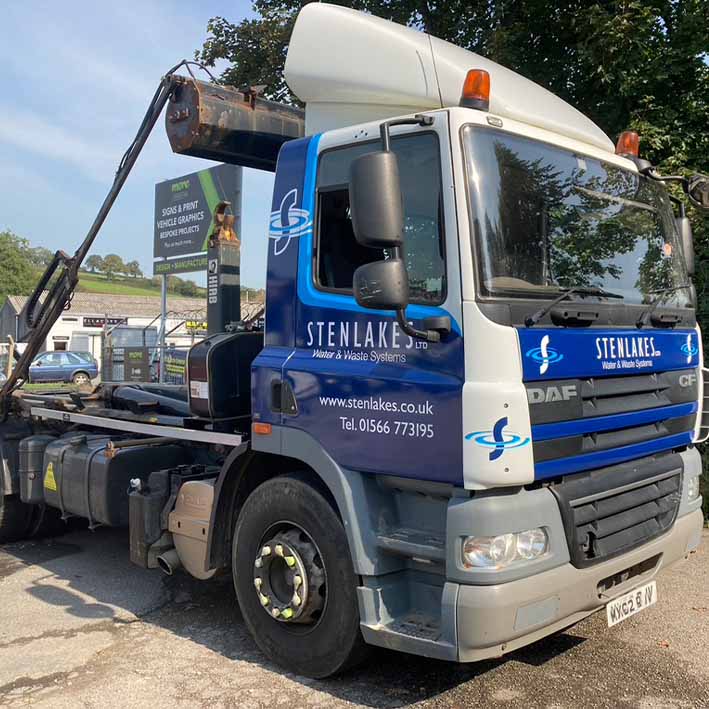 Truck cab wrap for Stenlakes of Launceston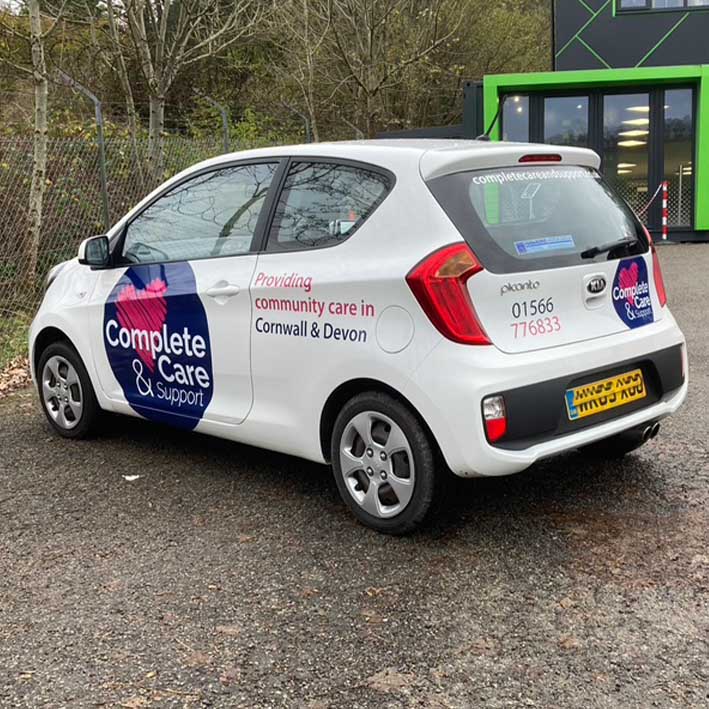 Car vinyl decal graphics in Launceston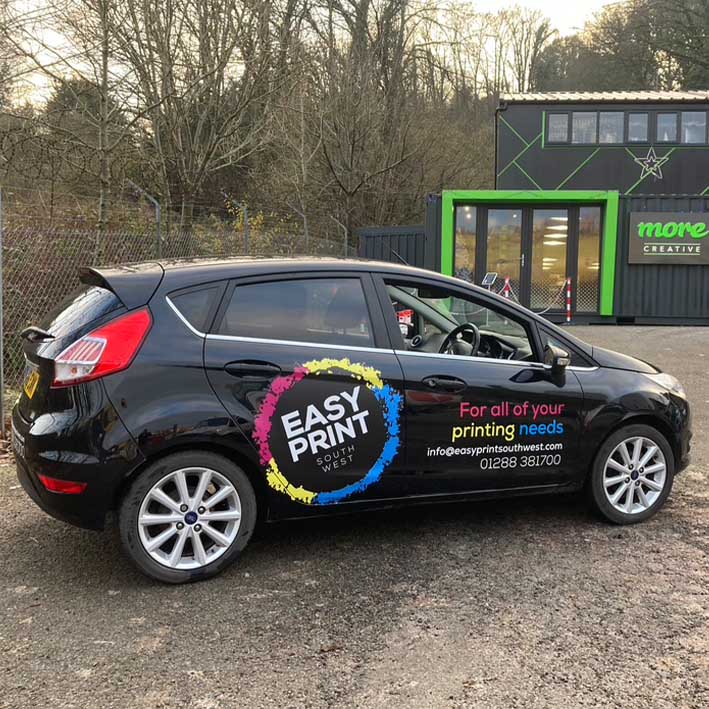 Easy Print Vehicle Graphics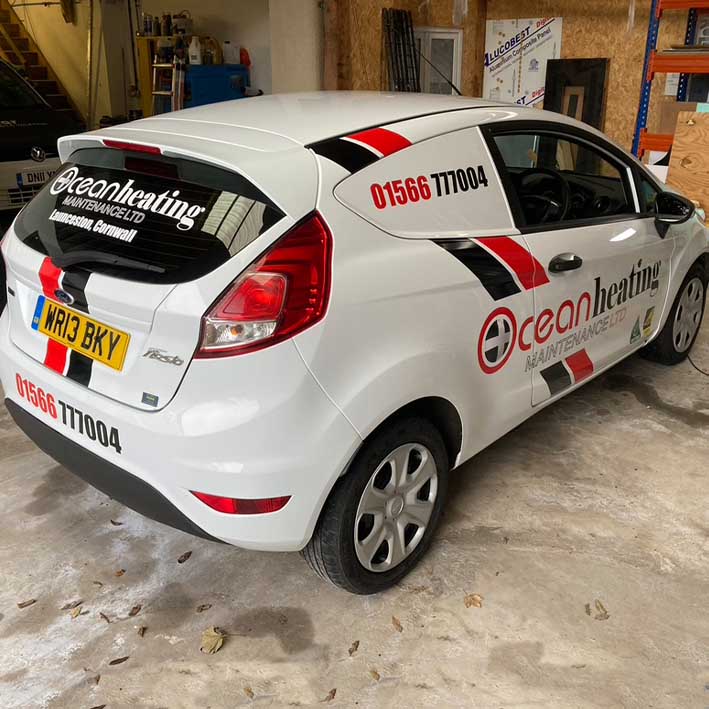 Heating company car graphics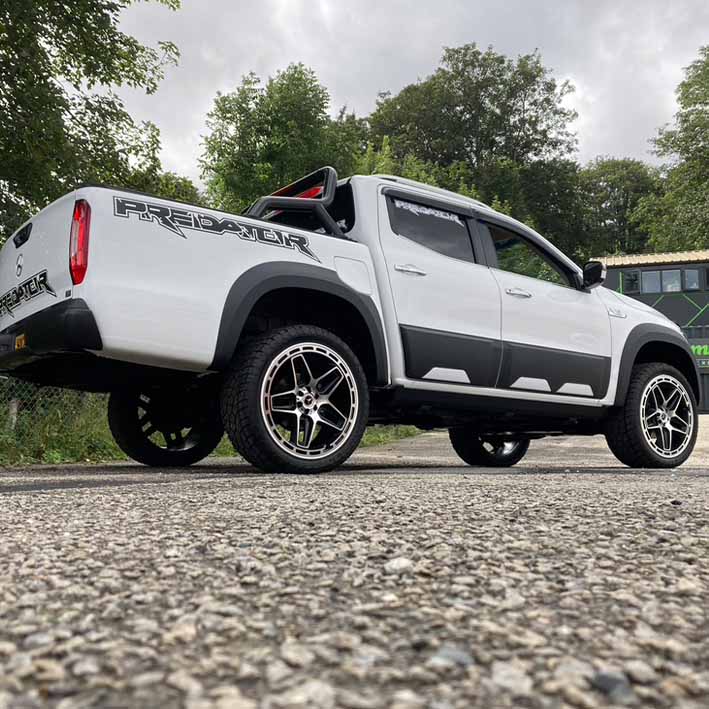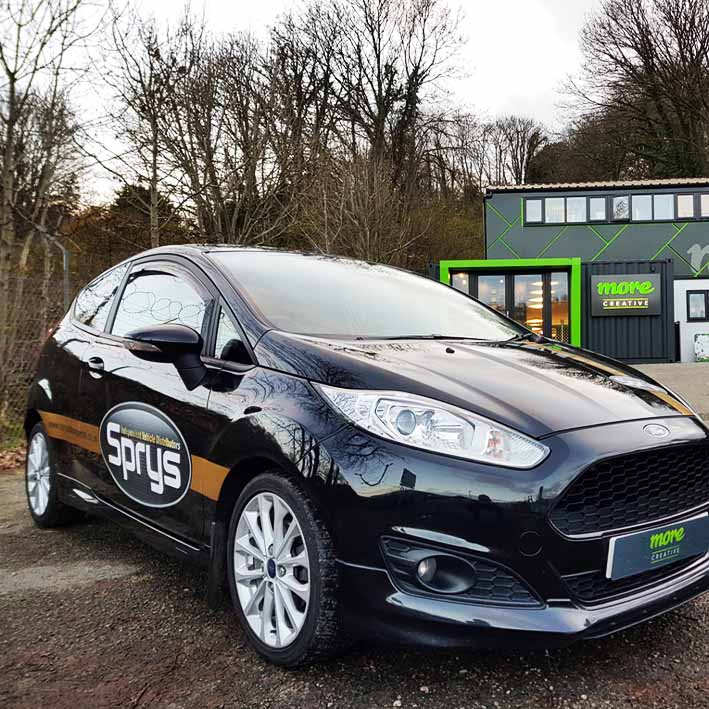 Sprys of Launceston Courtesy Car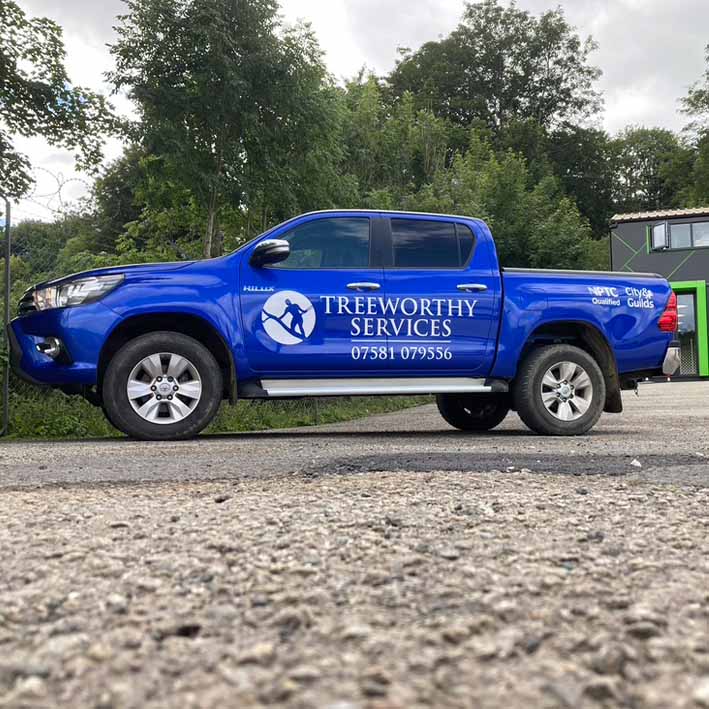 Truck branding vinyl graphics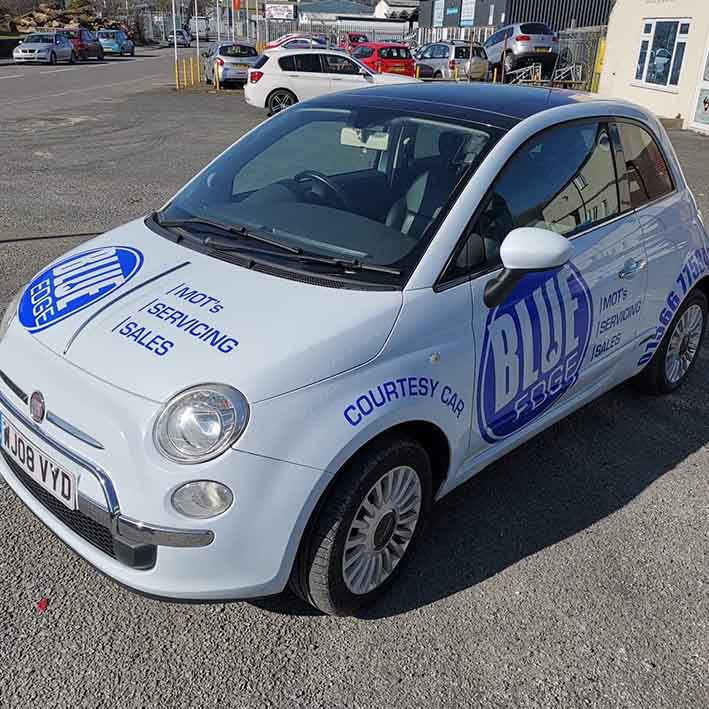 Car Vinyl for Blue Edge Garage, Launceston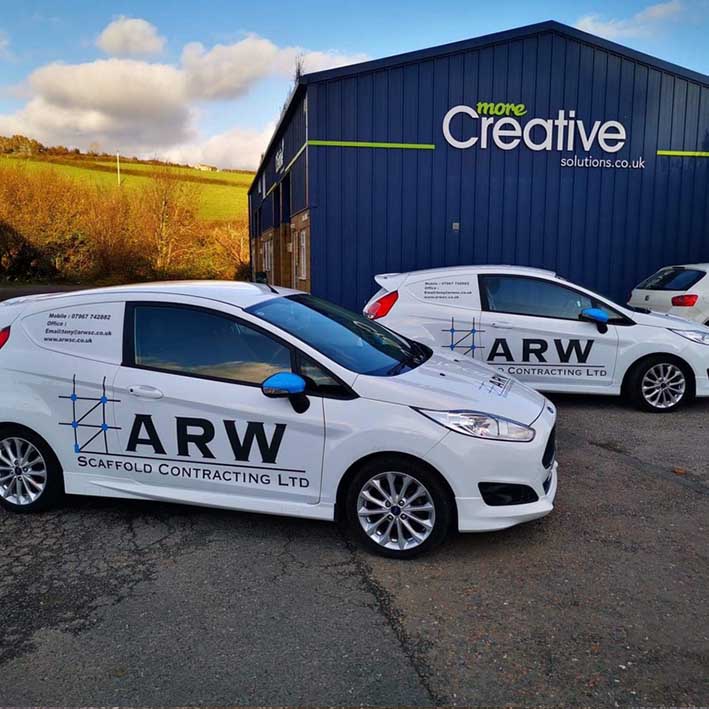 Fleet Graphics for ARW Truro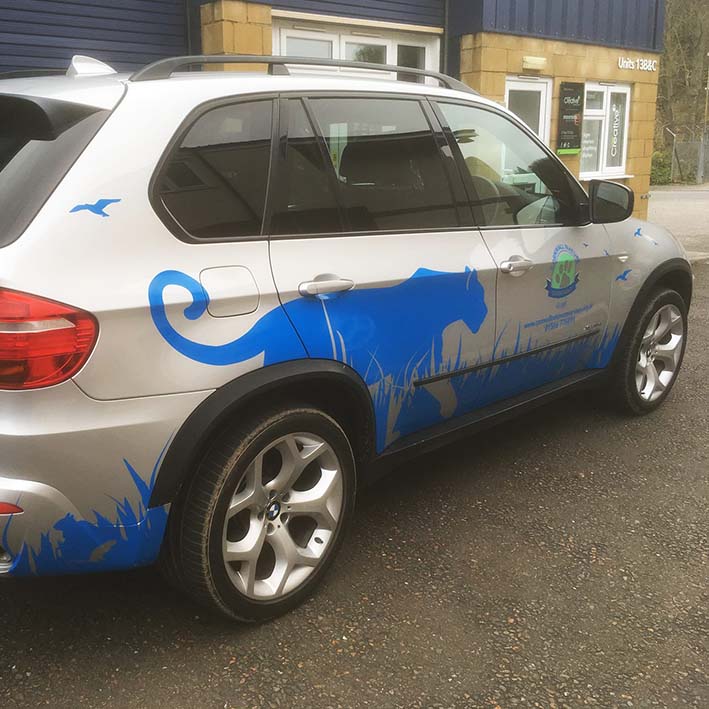 4x4 Vehicle Graphics, Launceston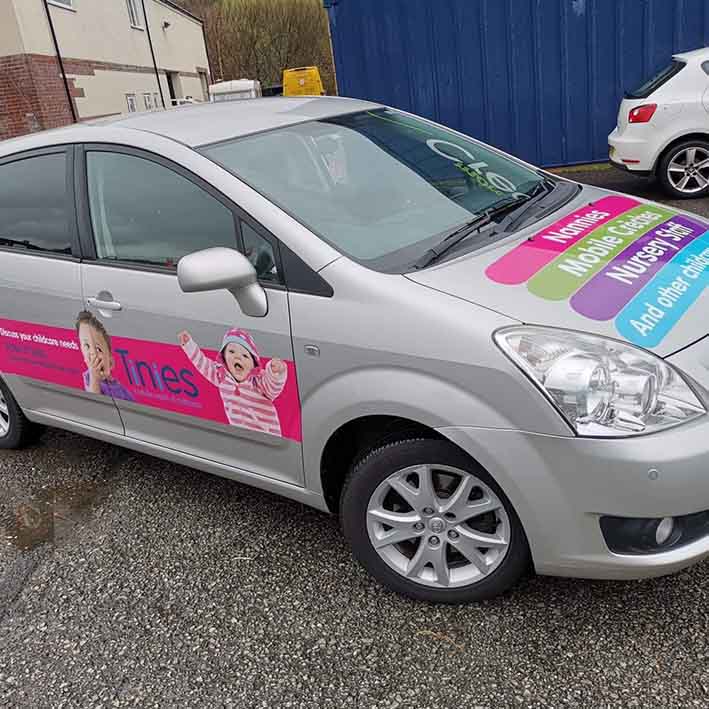 Car branding and graphics, Launceston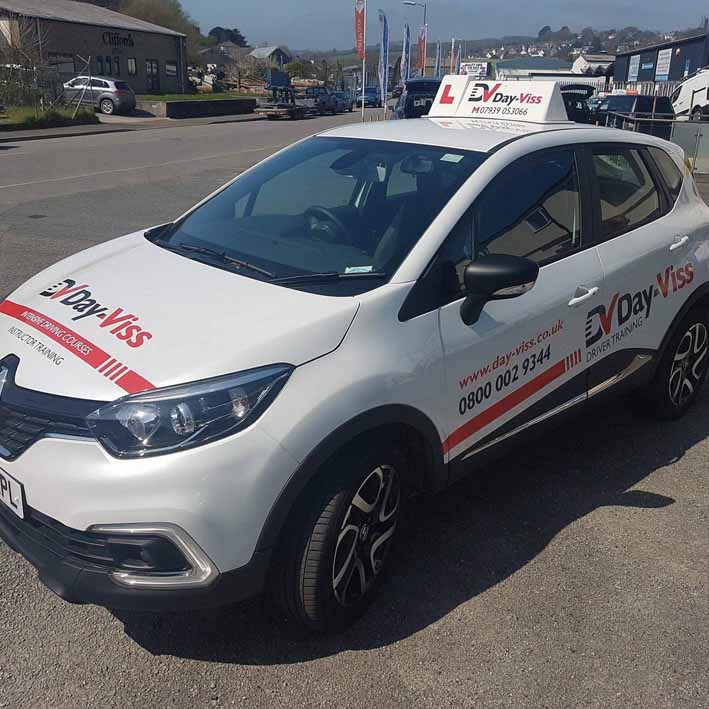 Driving School Signwriting Launceston
Personalised Graphics for Vehicle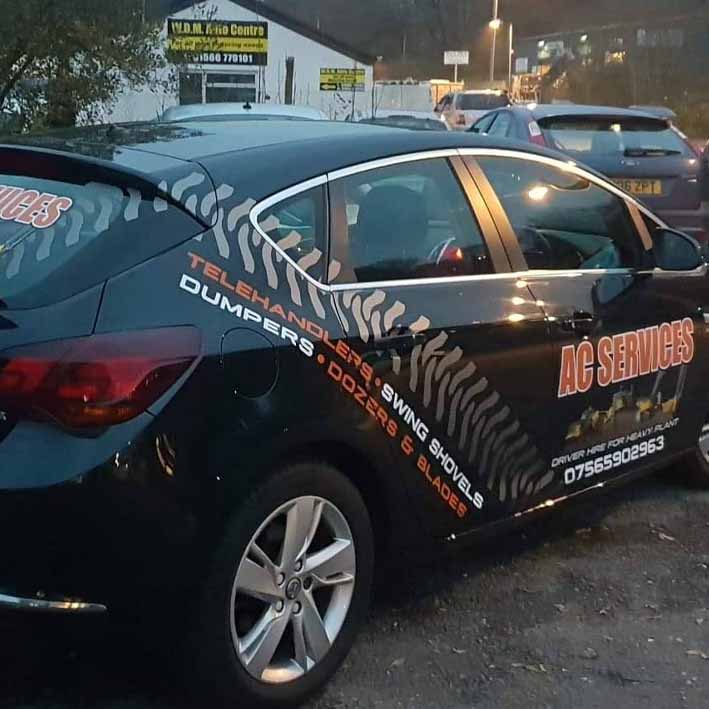 Car Vinyl for Blue Edge Garage, Launceston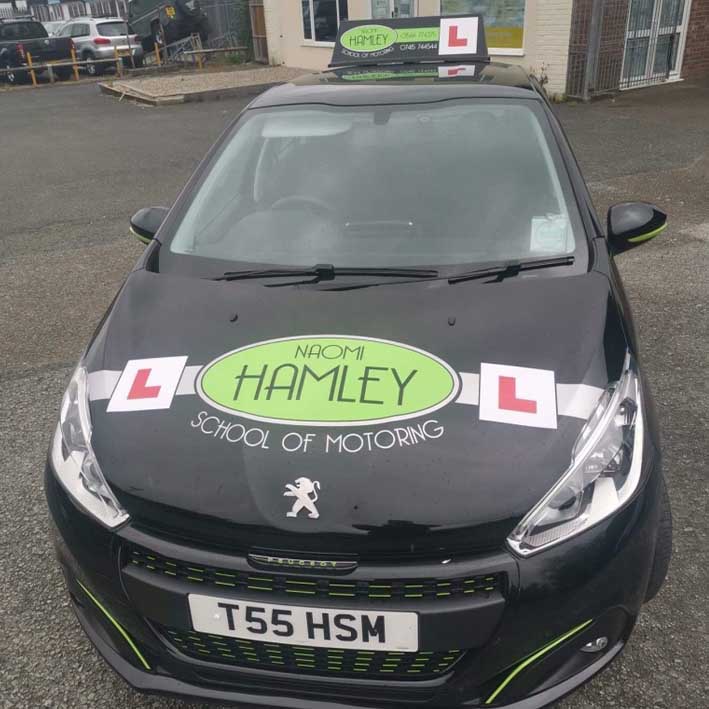 Fleet Graphics for ARW Truro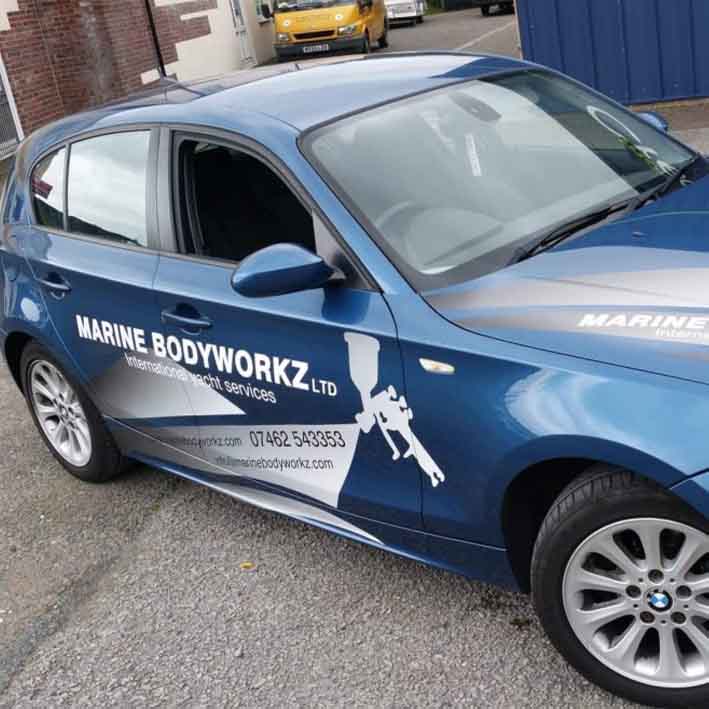 Marine Bodyworkz Car Graphics, Launceston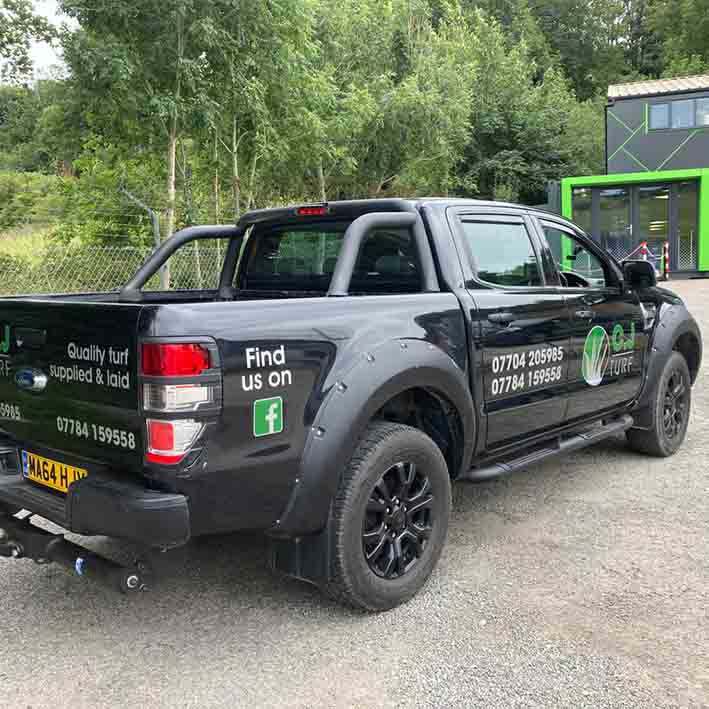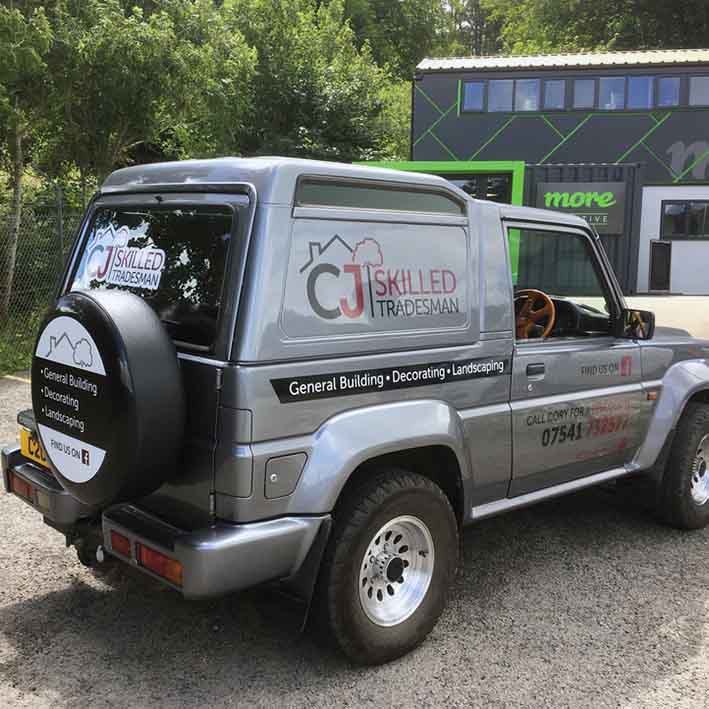 Fleet Graphics for ARW Truro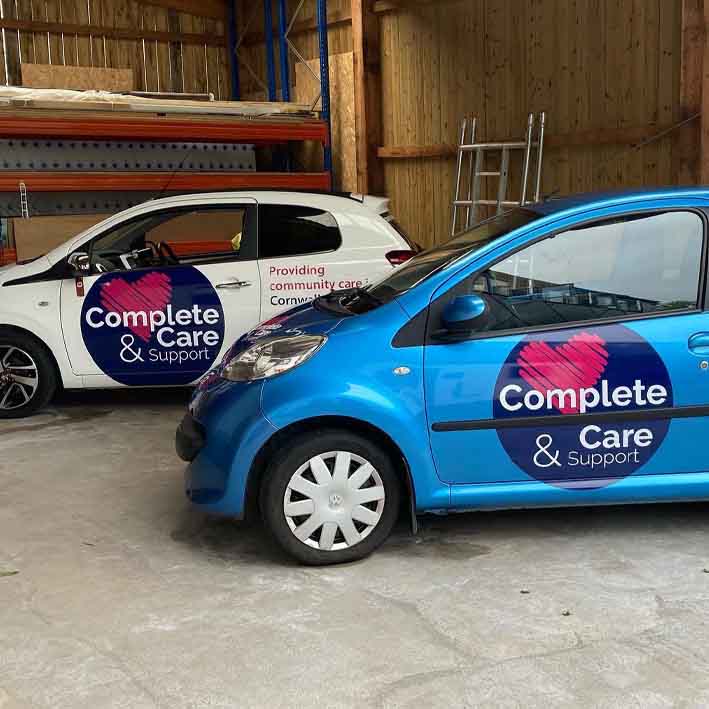 Complete Care Car Graphics, Launceston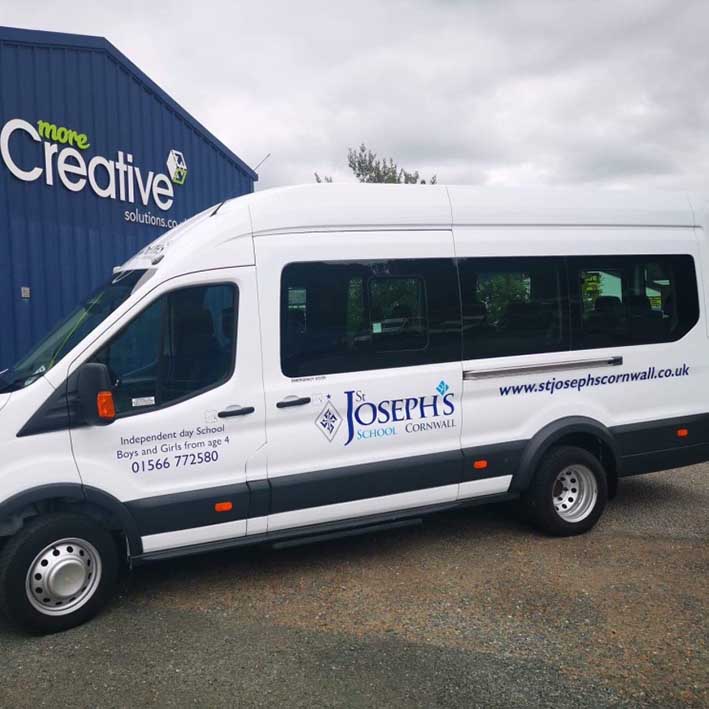 Minibus Signwriting for St Josephs School Launceston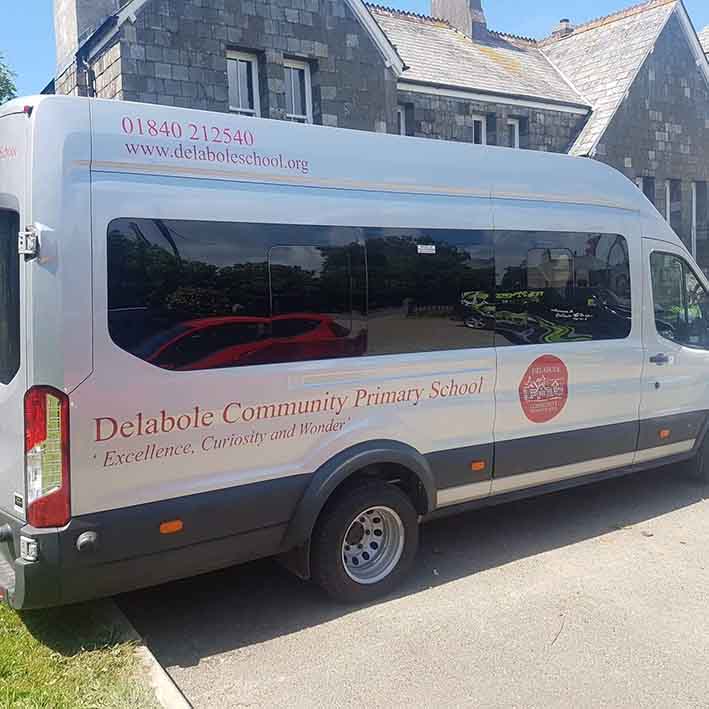 Bus Graphics for Delabole Community School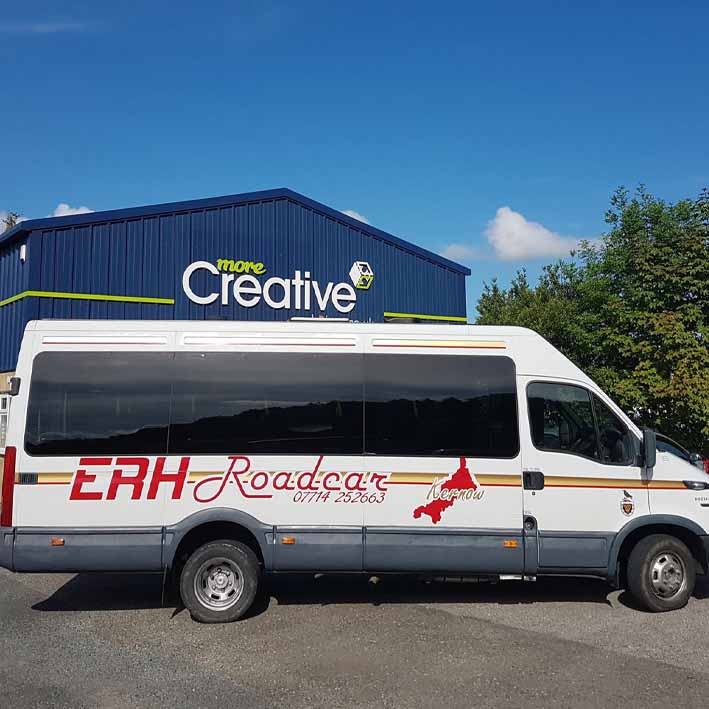 Minibus Signwriting ERH Roadcar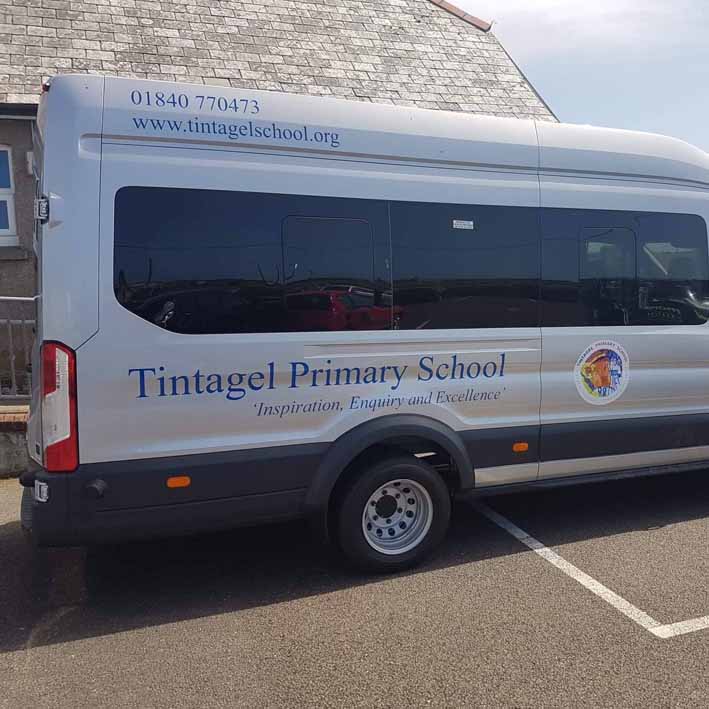 Minibus Signwriting Tintagel Primary School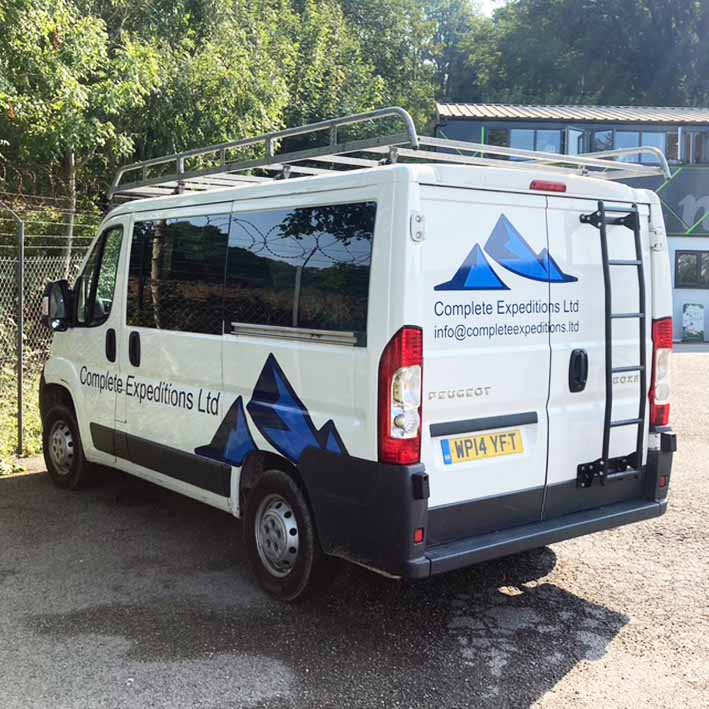 Expedition event van graphics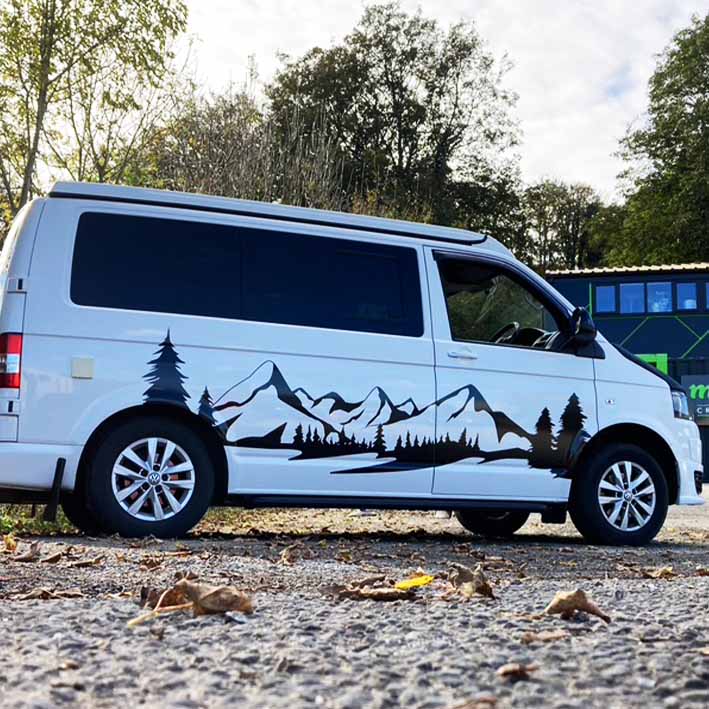 Plant, Machinery & Hazard Graphics & Signwriting
Using quality vinyls on plant machinery could not be more important with the demanding life that they are likely to experience. We only use quality brands such as 3M with 7+year durability. Ask our team about the chapter 8 highway marking vinyl kits we provide for all vehicles including cars, vans & HGV lorries.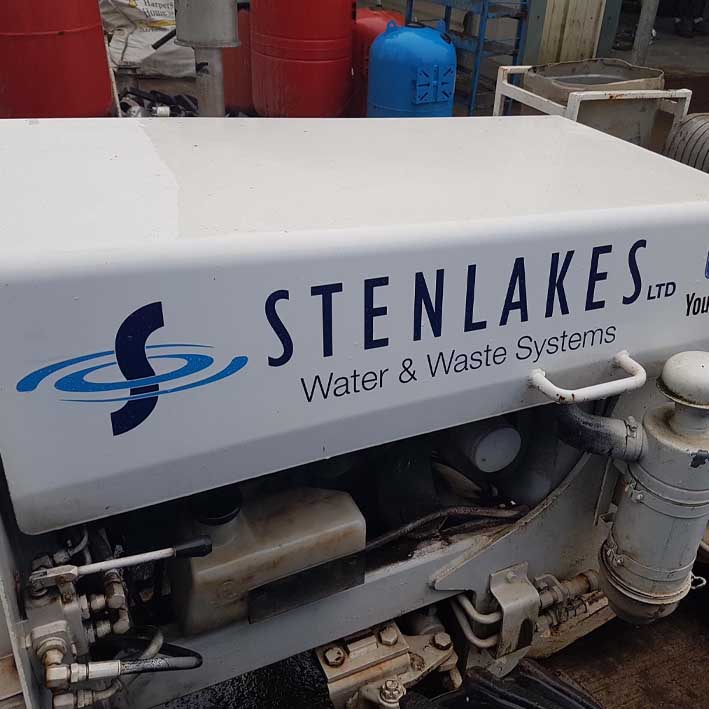 Stenlakes Tractor Graphics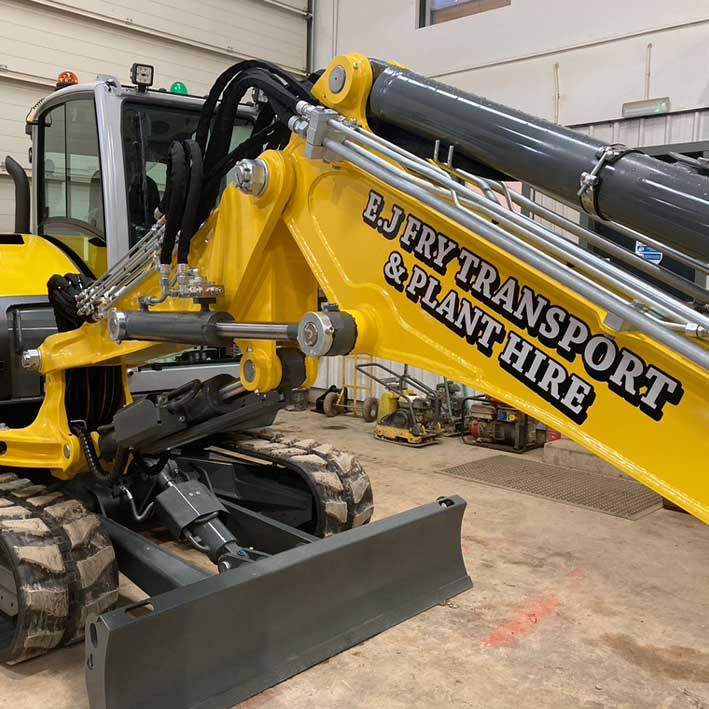 Digger graphics installed at M&M plant hire
Generator Graphics, Cornwall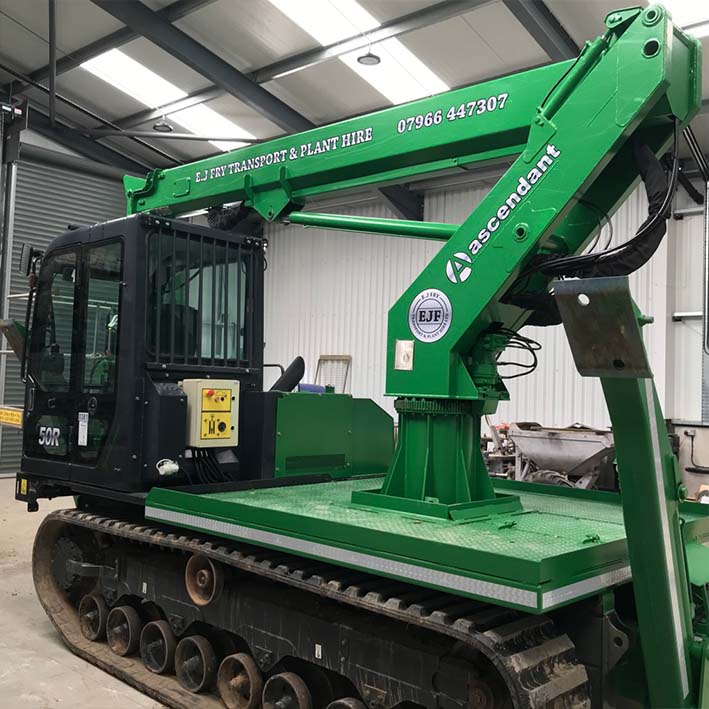 Access Equipment signwriting in Cornwall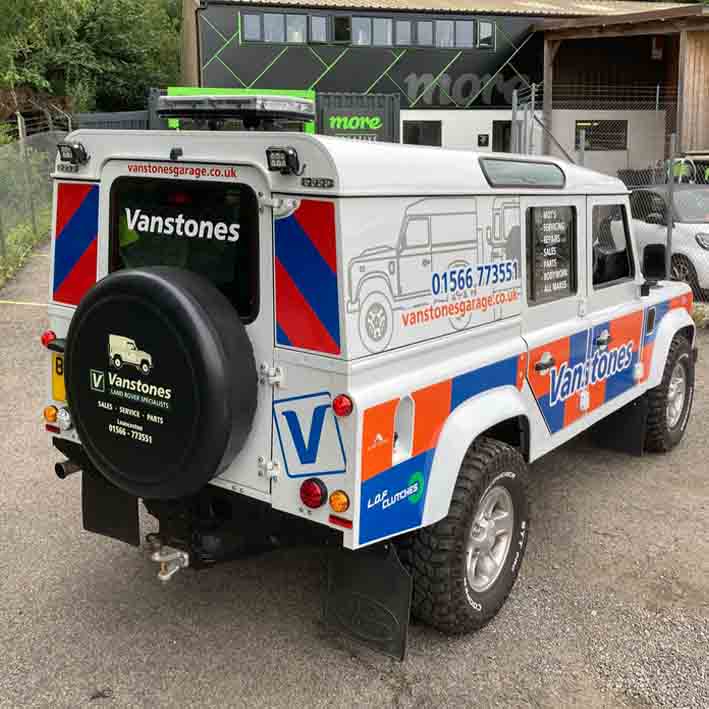 Vanstones Landrover Livery, Launceston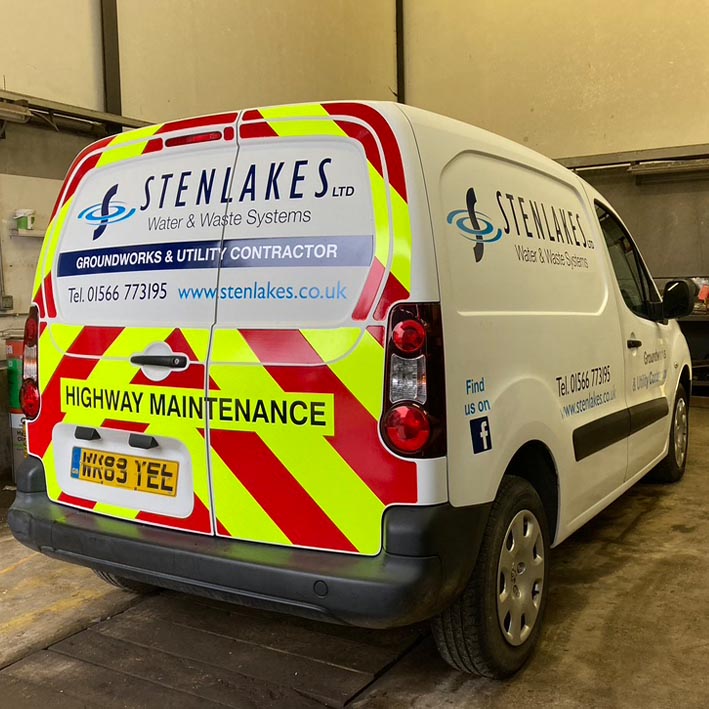 Stenlakes Van Graphics with Chapter 8 Decals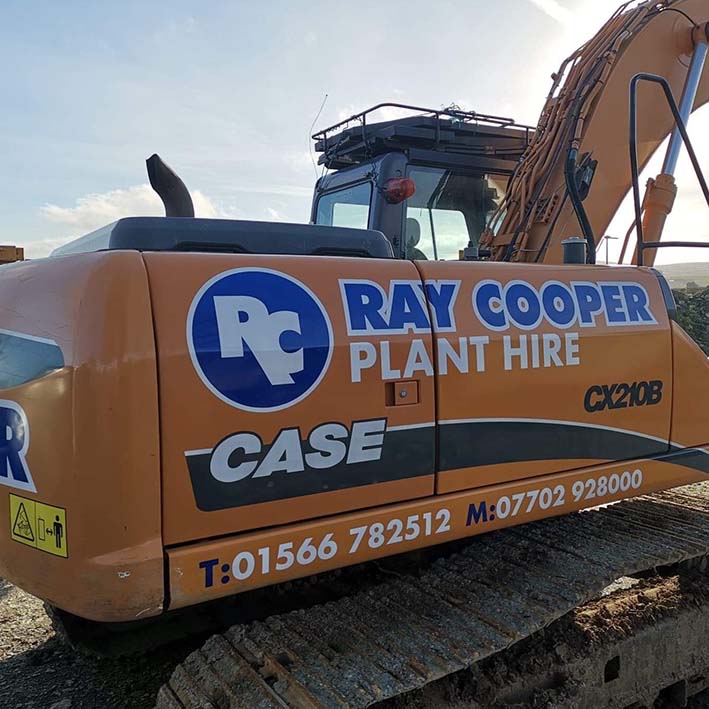 Plant Signwriting for Ray Cooper Plant Hire, Cornwall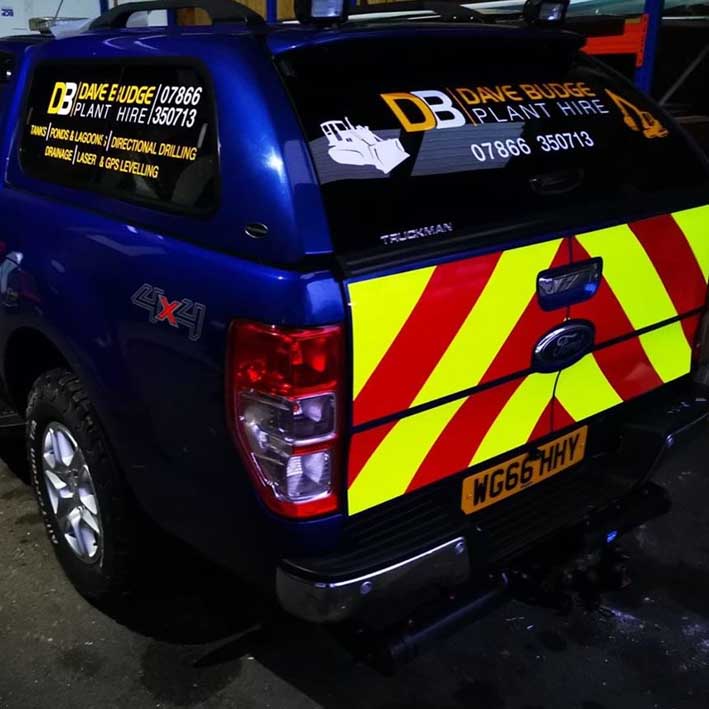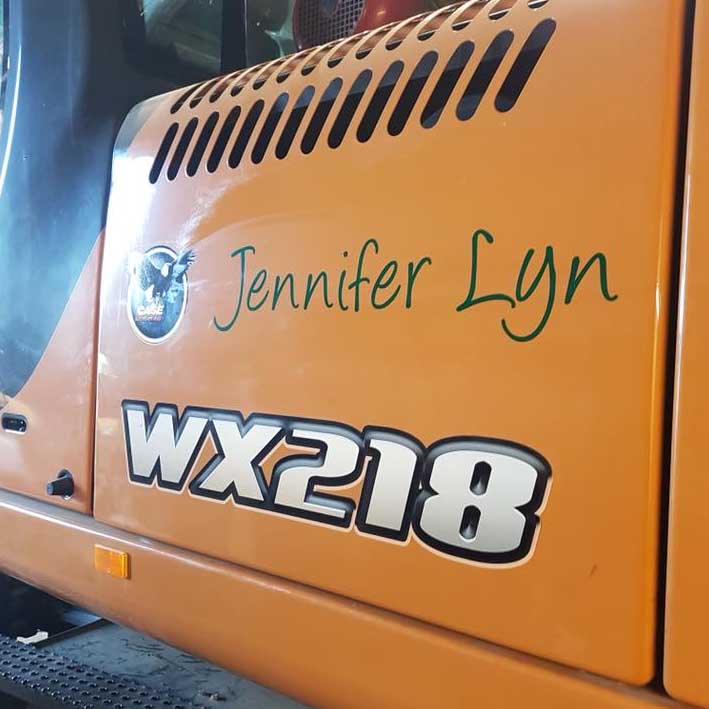 Digger plant machinery Graphics
Campers, Trailers & Snack Van Graphics & Signwriting
More creative offer a camper van vinyl sticker replacement service for replacement of factory vinyl decal kits, even if they are no longer available direct from the factory. We also provide custom catering van vinyls and wraps at affordable prices.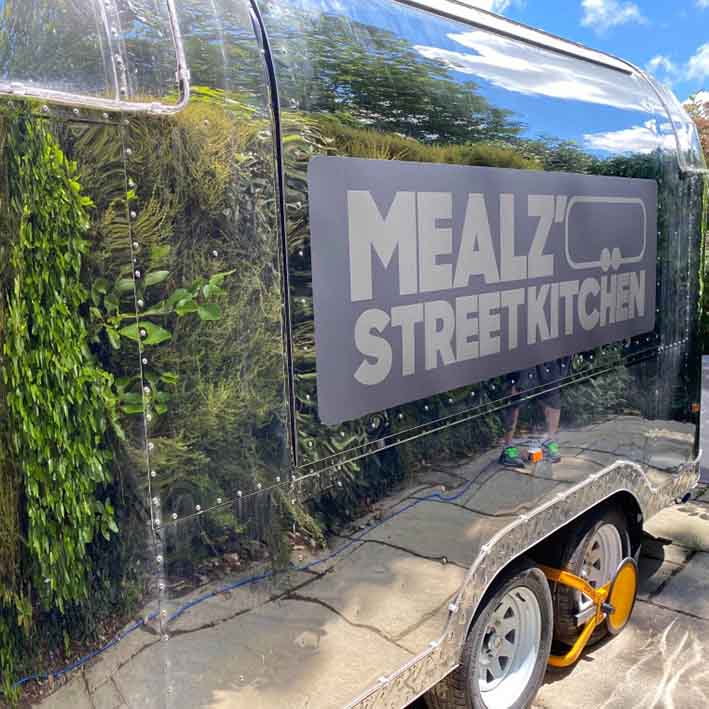 Airstream catering trailer branding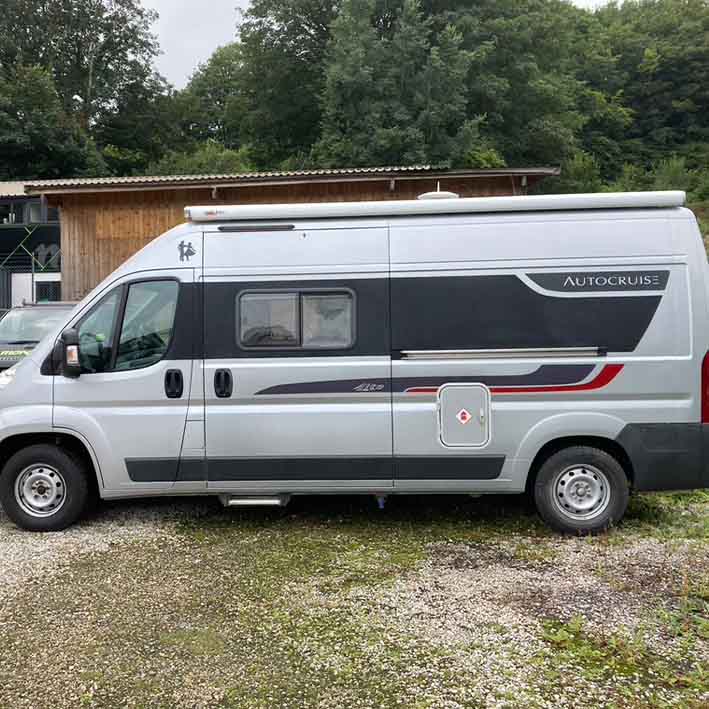 Camper Van Factory Decal Kits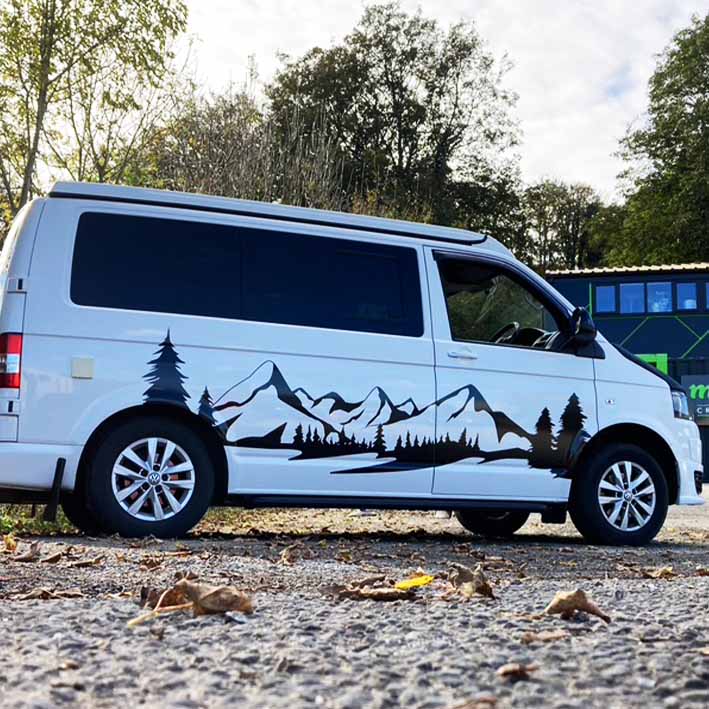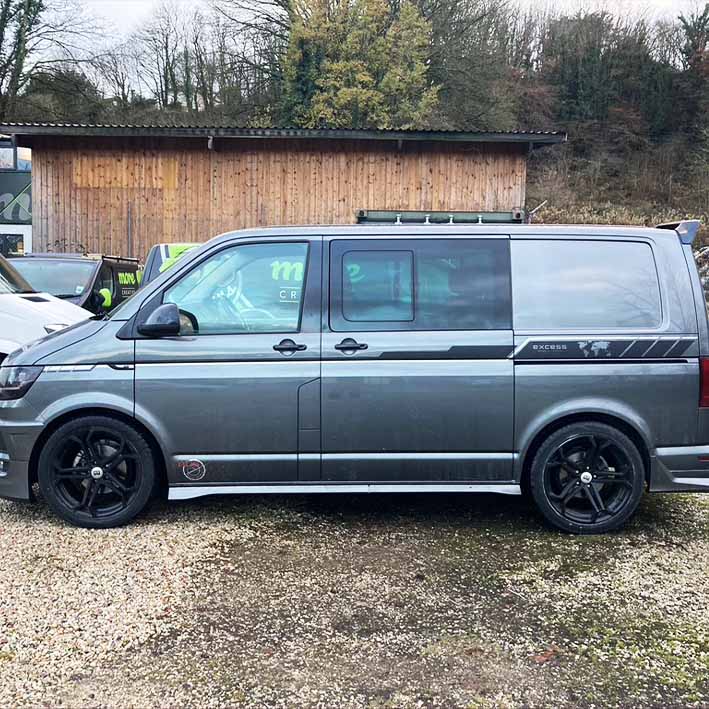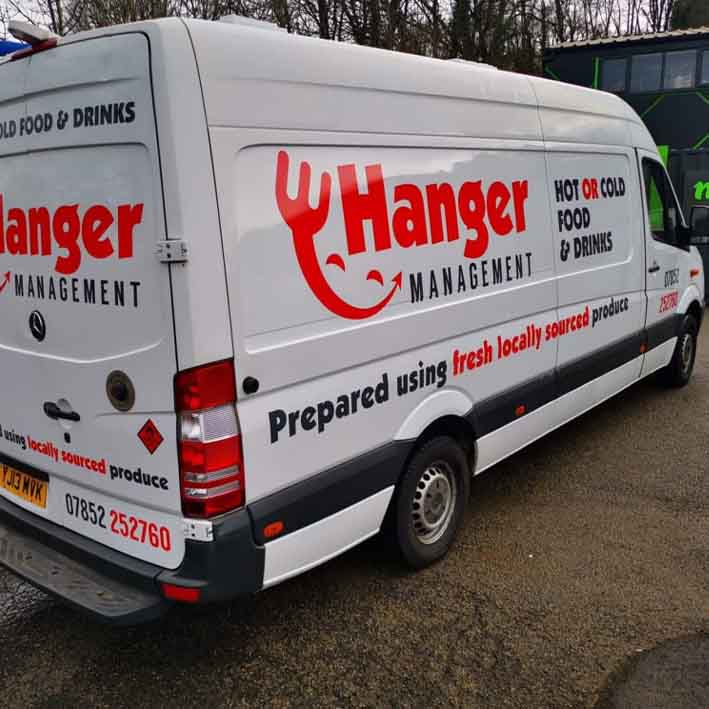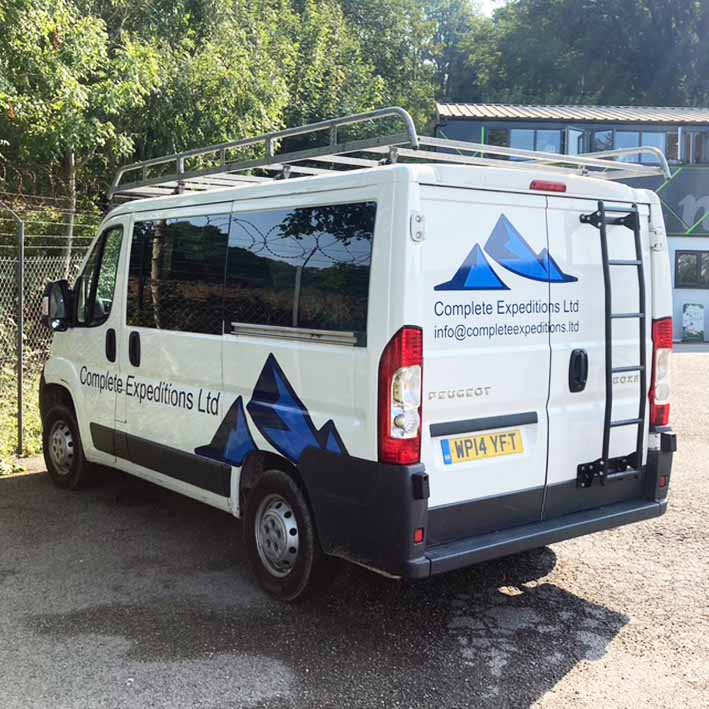 Expedition event van graphics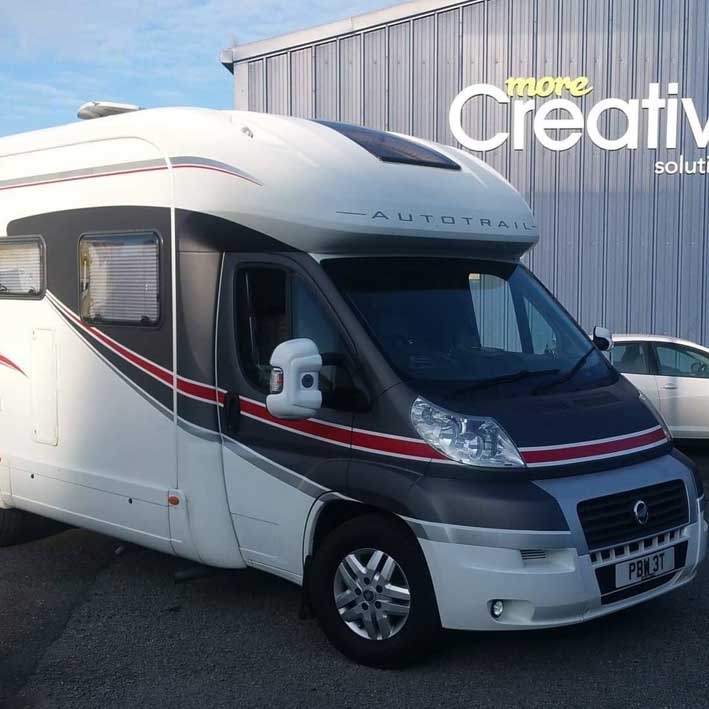 Camper Van Wraps Cornwall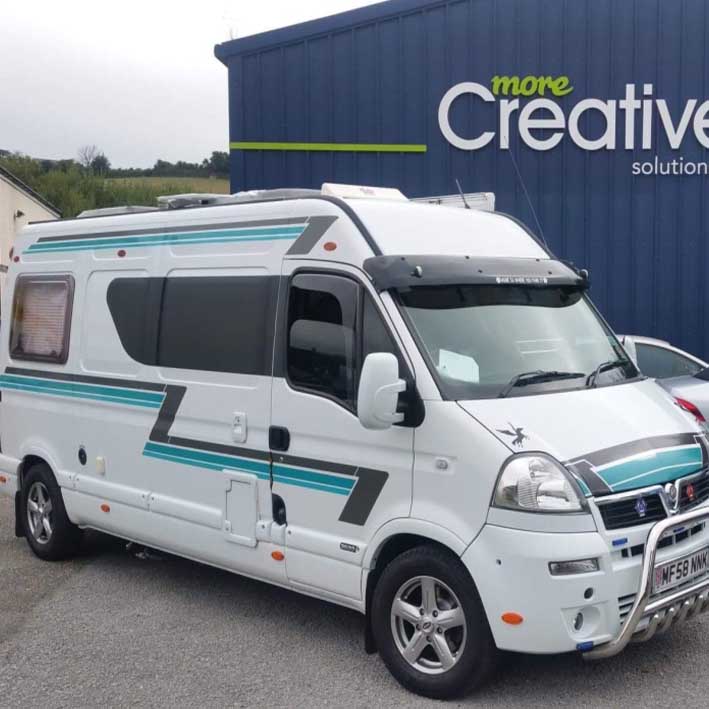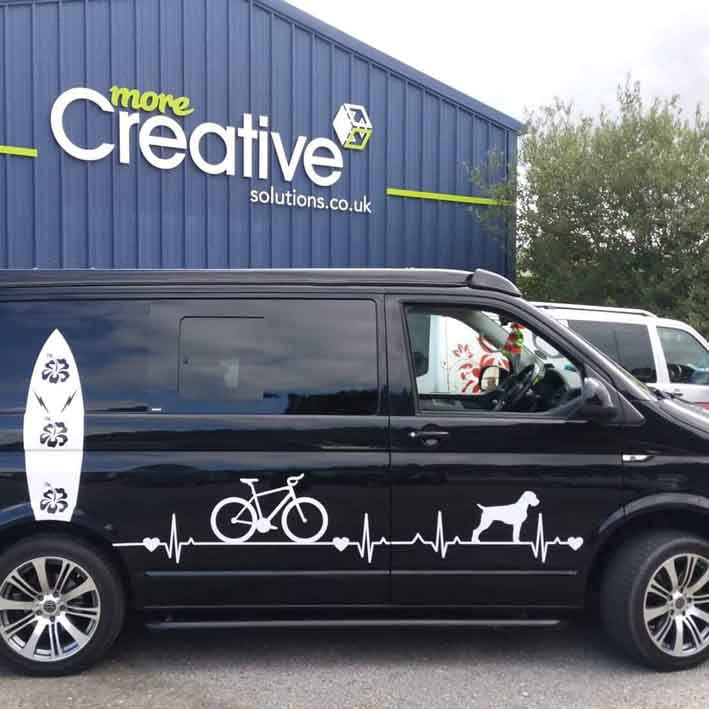 VW T5 Transporter Detailing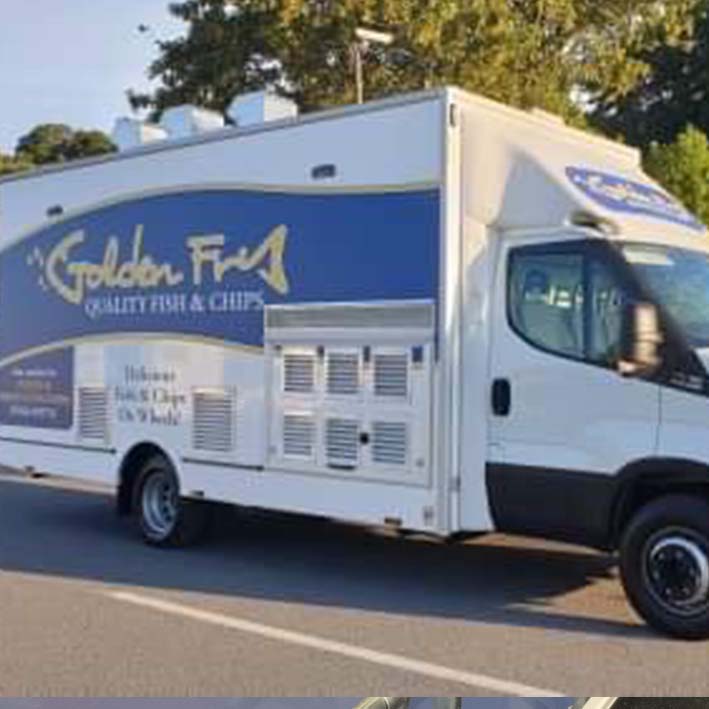 Fish & Chip van graphics for Golden Fry, Bodmin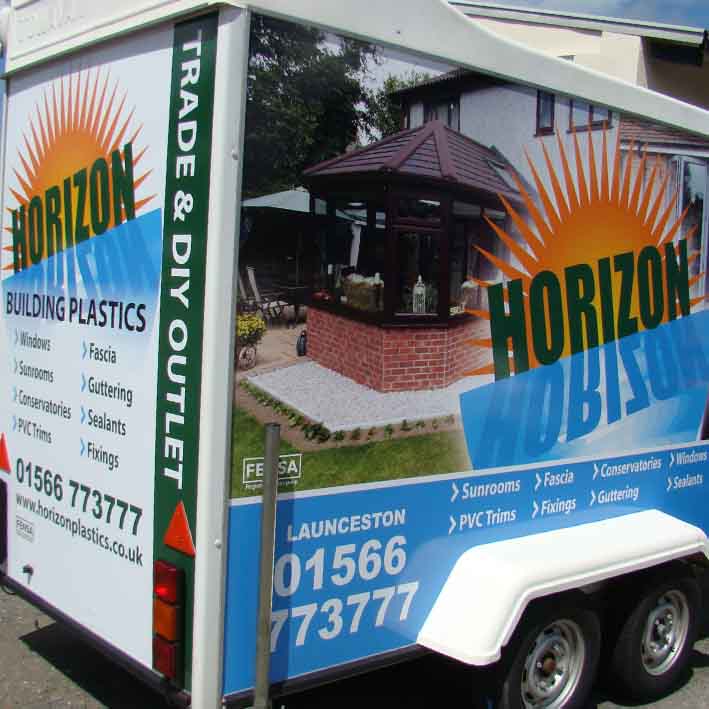 Horizons Exhibition Trailer Graphics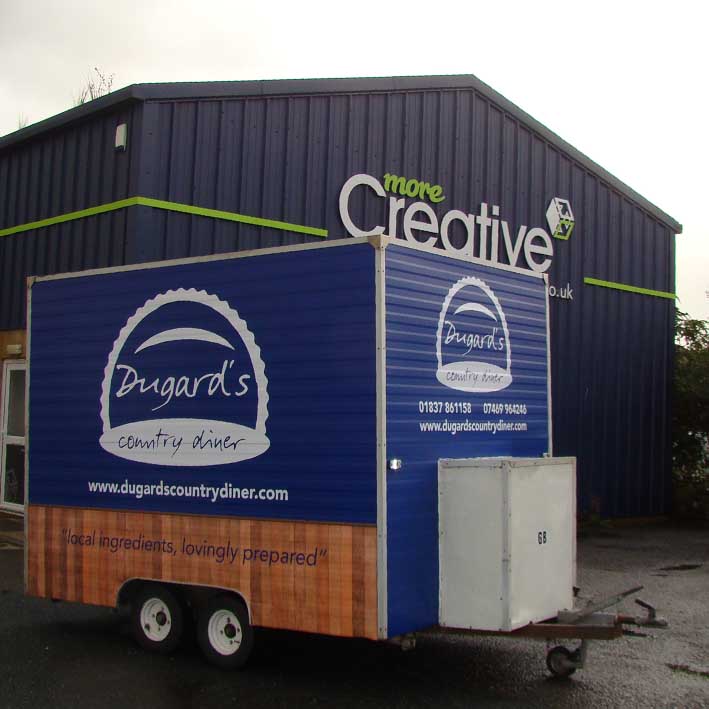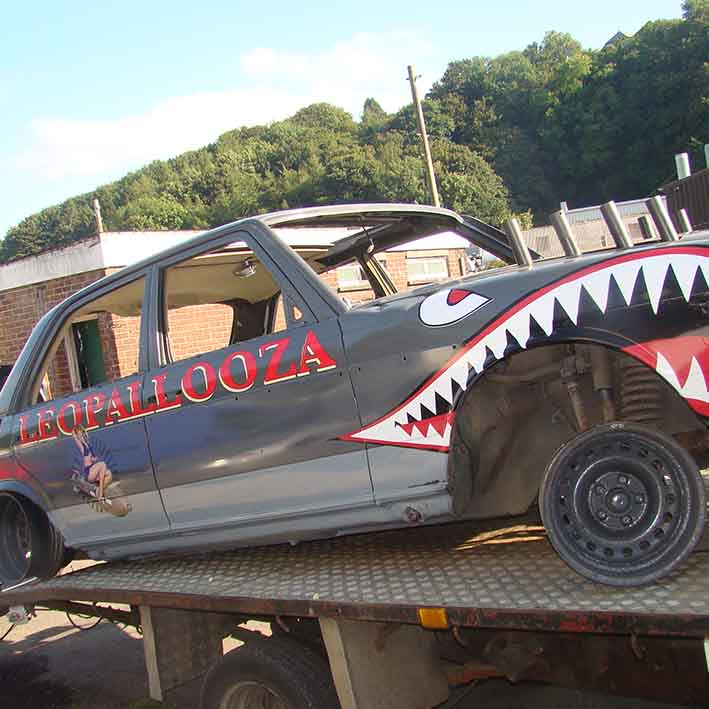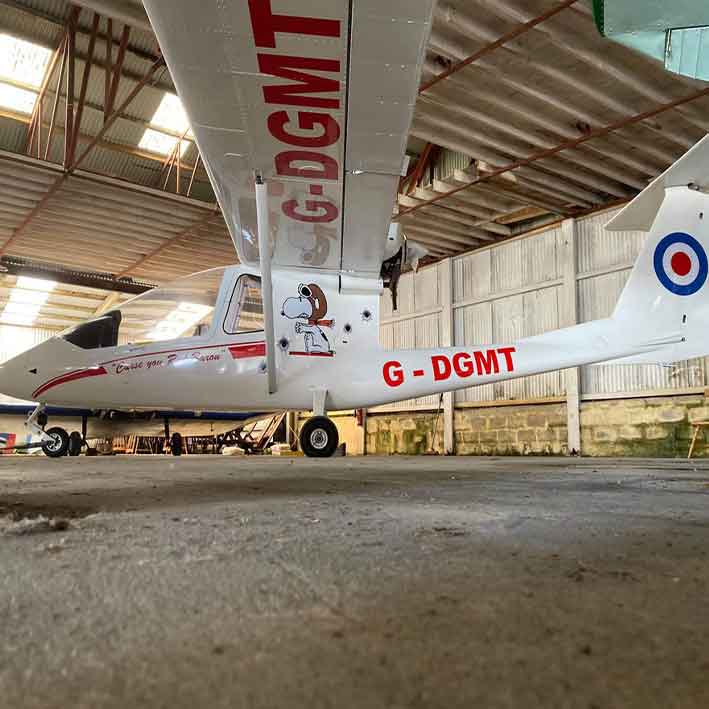 Aviation graphics on a plane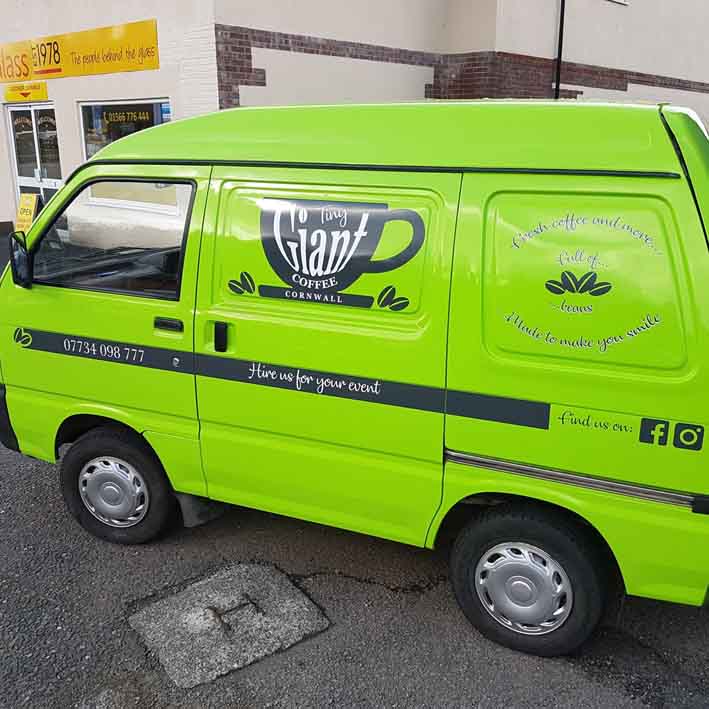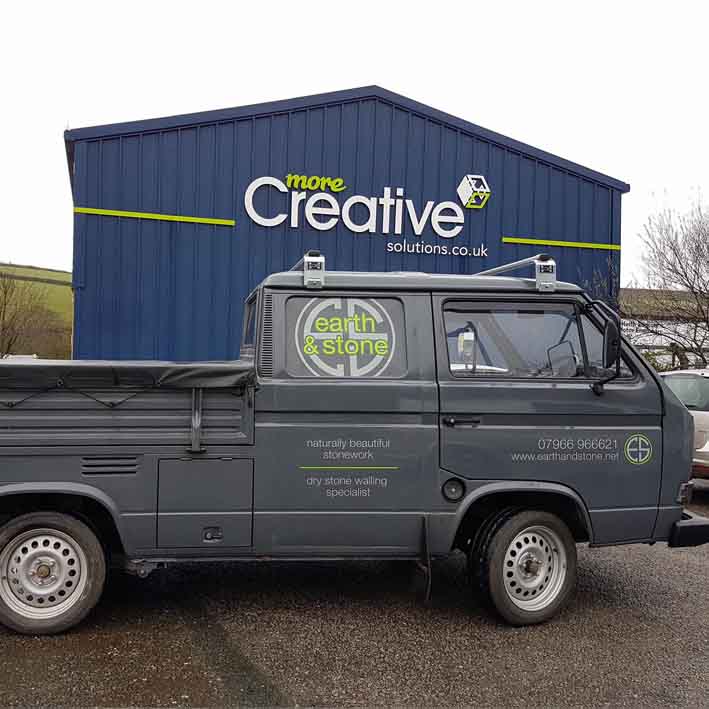 Earth & Stone VW Graphics, Liskeard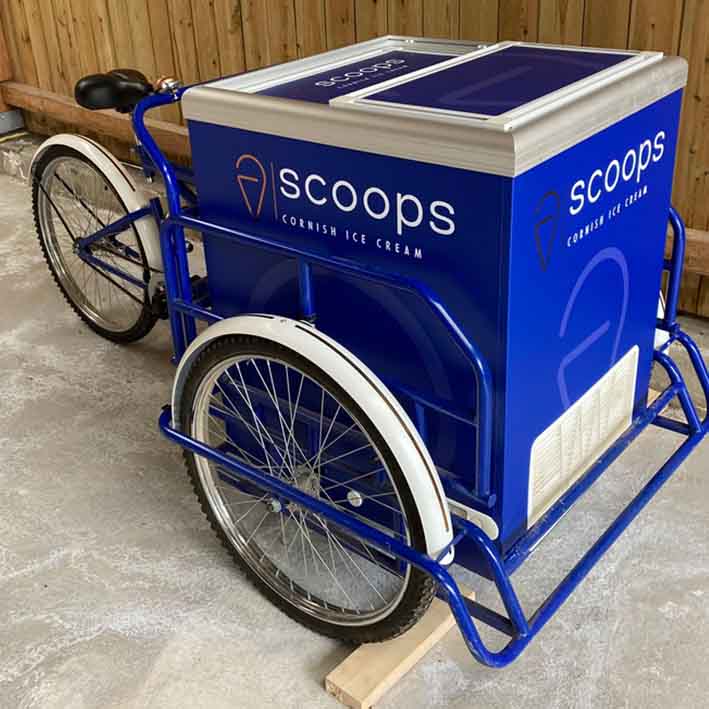 Ice Cream Trike for Scoops Tintagel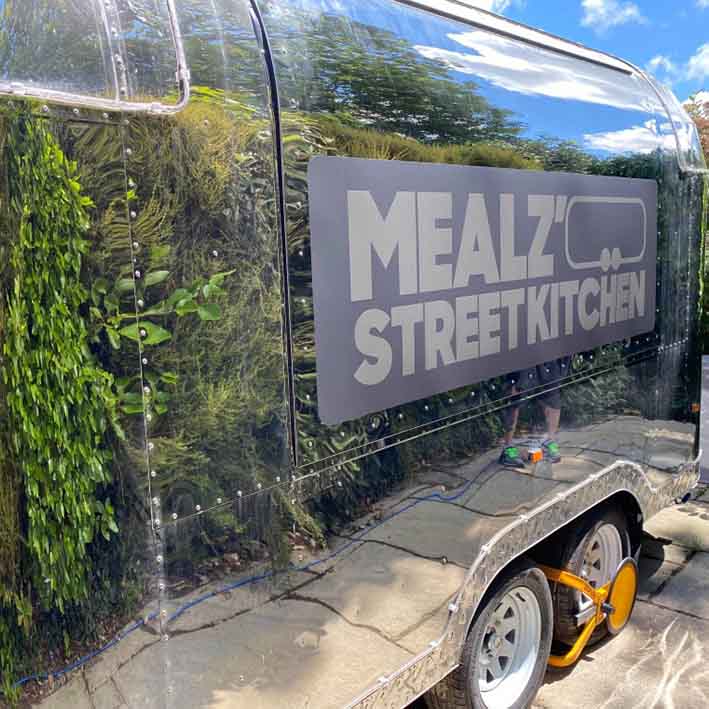 Airstream Branding & Graphics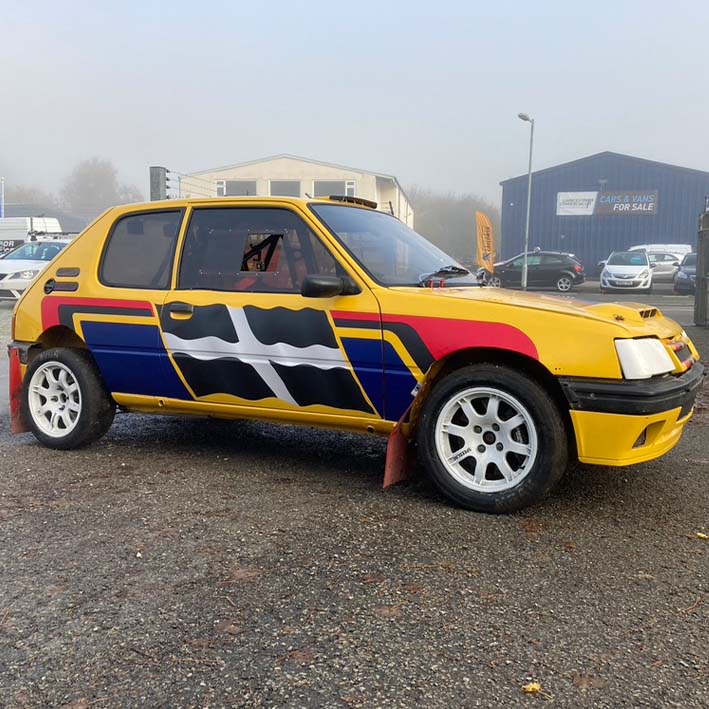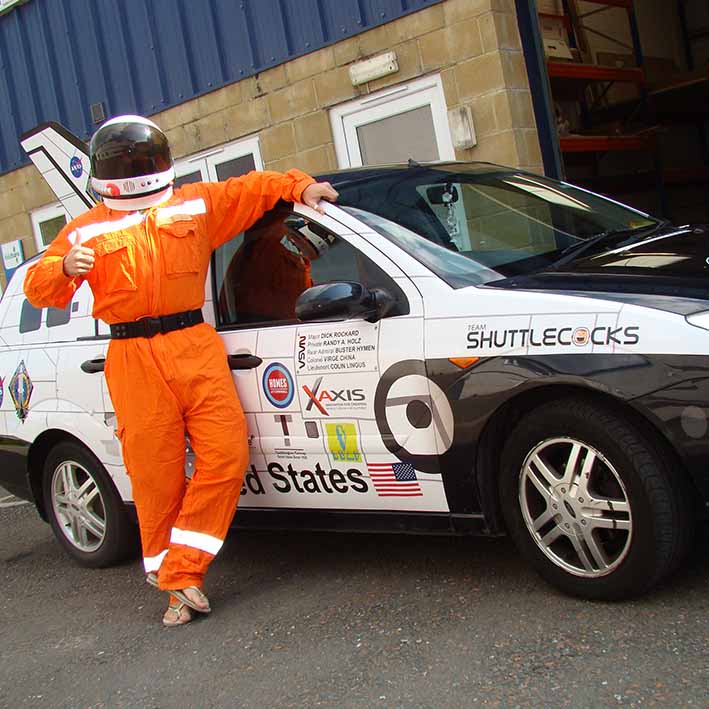 About Our Vehicle Graphics Application Centre
More Creative is located centrally on the Cornwall and Devon border, positioned perfectly to provide easy access with with signwriting your vehicles and machinery. Our vehicle graphic and signwriting customers travel from local communities such as Launceston, Callington, Liskeard, Saltash, Tavistock, Bodmin, Truro, Padstow, Newquay, Looe, Wadebridge, Holsworthy, Bude, Tintagel, Okehampton, Perranporth, St Agnes, Polzeath, Plymouth and Exeter.
Vehicle Branding Specialists
Whether we are talking about a whole vehicle wrap, simple vinyl cut graphics, or something in between, having your vehicle branded is a worthwhile investment. Every vehicle on the road can be seen by hundreds if not thousands of potential customers every day. It doesn't matter whether you are out and about, parked at home, or left nearby while you are working, your vehicle will be noticed all the time, so it's best to make sure it is getting noticed for the right reasons.
So, why do vehicle graphics work so well?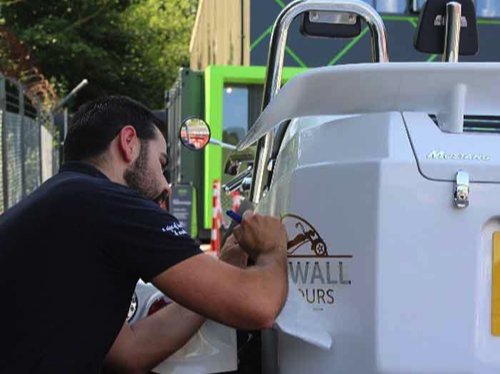 1. You don't have to go looking for your customers, you are out and about all the time, letting them see you. Whether you have one or ten vehicles, you will get yourself noticed and be at the forefront of customers minds when they need a service you offer.
2. Unlike some adverts your vehicle will be working for you, advertising your business every minute of every day of the year.
3. It's good value for money when you think about the amount you'd spend on advertising online or in a magazine to get the same amount of visibility.
4. It makes a good backdrop for photos, and can add your brand to an otherwise unrelated post, to get it noticed. It's useful for social media posts, and makes sure if your photo gets shared, customers still know where it came from.
5. A vehicle can't be ignored. If you're out and about you are going to get noticed, unlike a digital advert which can be flicked past in your newsfeed. It doesn't matter if you are working or stuck in traffic, it is always going to be telling your customers about your company.

How much does it cost to signwrite a vehicle?
Signwrting a vehicle varies massively in in cost depending the the type of materials and the size of the graphics. A logo to fill the back window of you car would typically be as low as £35.00+vat but to wrap a large van is likely to cost over £1500+vat . It can seem like a lot of money up front, especially if you are talking about a whole vehicle wrap for a large van, but consider it will be with you for a long time, so it is really worth taking the time to get it right. Think of all that advertising space that is going to waste if you don't have anything on your vehicle!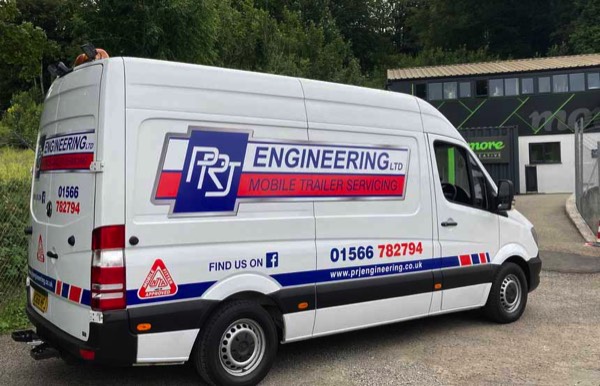 Getting your brand noticed out on the road is a great idea. It's always worth having your contact details included in the graphics, but even if you only get noticed in passing, it means your customers will have more success of looking you up online than they would have done if they hadn't seen you. Ultimately you are always building your brand awareness, without really having to try too hard, and those vehicles are working even when you aren't.

If you buy online, it might be that you can get a cheap option. We don't try to compete with those sort of prices because we offer a different service. We know that our customers choose us because they want a great finish and as we only use high performance materials with UV protective overlaminates as a standard, they last well, giving our customers a long term solution. This means that our customers are getting good value compared with other advertising options over a longer period of time when they take advantage of mobile advertising using their own vehicle. We have specialist vehicle wrapping technicians to apply the graphics to your vehicle, resulting in a high level of attention to detail and we ensure the finish is as the design was always intended… perfect.
You can visit our showroom in Launceston, Cornwall to discuss your requirements with our team, alternatively you can contact us by the following methods…

08:30am - 5:00pm Monday to Friday
Southern Works | Newport Ind Est
Launceston | Cornwall | PL15 8EX
Don't forget to follow us: