work we are proud of…Creative Build & Manufacture
Our creative build style enables us to provide exquisite design and manufacture for products like our interpretation bench for visitor attractions. We can also manufacture of bespoke interiors, furniture and lighting. In addition, if you're a designer looking for a company to produce something different then consider what our team here at More Creative can do for you. Our passion and experience, combined with skill and attention to detail, go into every project we produce. More Creative prides itself in using traditional values with an innovative approach, combined with modern high quality materials and fittings. Each commission is produced as an independent one off piece with all the components being machine crafted and assembled by hand in our production facility here in Cornwall.
We are continually improving and updating our machinery and tooling department. However, we remain committed to handcrafting our furniture wherever possible to ensure the highest quality and craftsmanship. We are also happy for our customers to drop in and see their own personal project being transformed.
We produce
shop interiors
and
museum spaces
that also benefit from our bespoke creativity.
Contact a team member here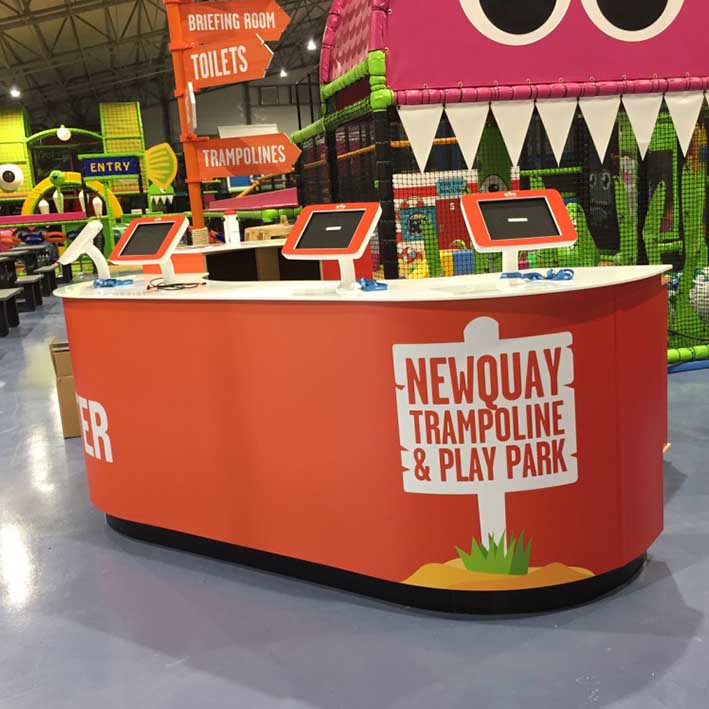 Custom Made Welcome Desk for Newquay Bounce Park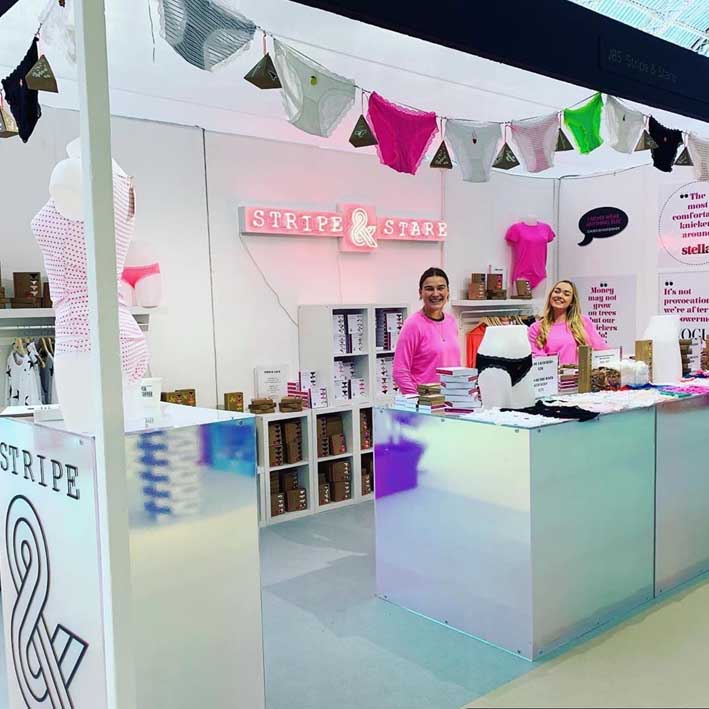 Exhibition Sales Units for Stripe & Stare, Yelverton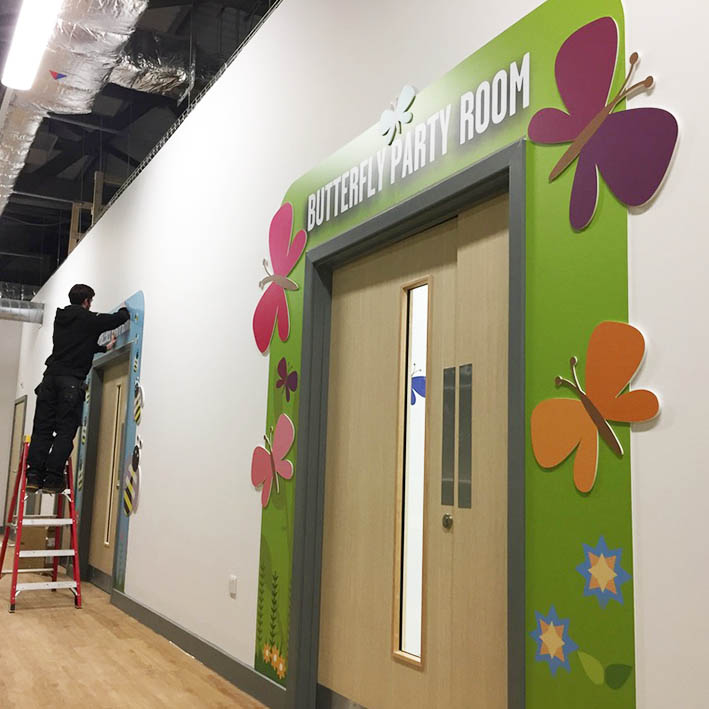 Bespoke party room entrance graphics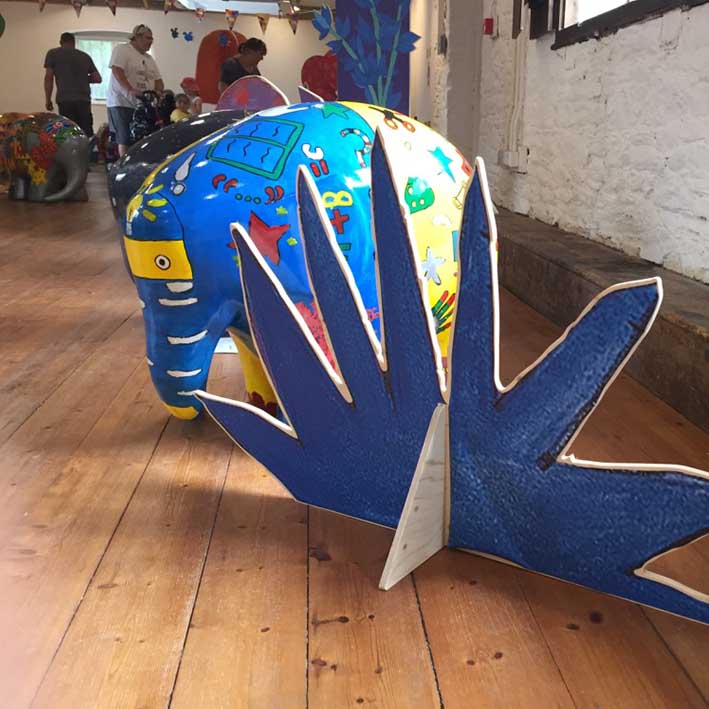 Elmers Big Parade Exhibition, Plymouth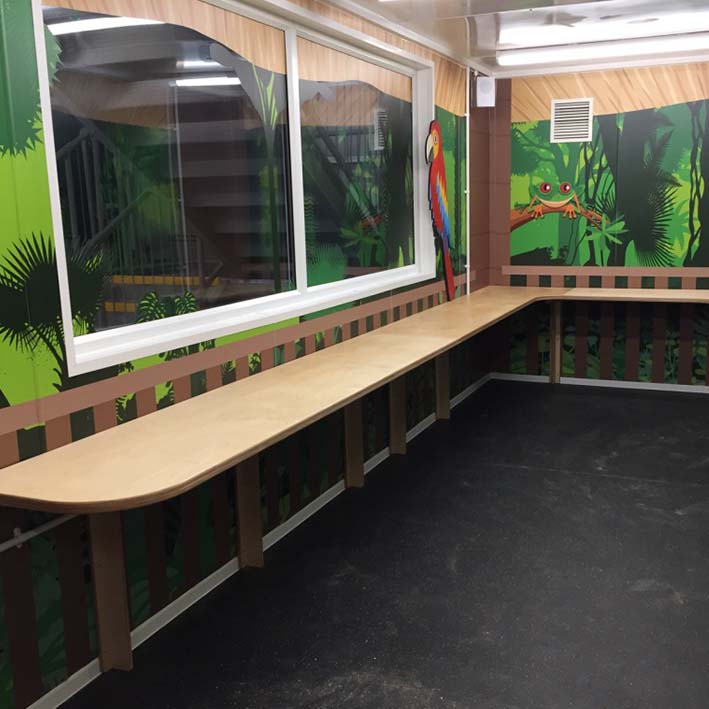 Party desk with custom wall art, Cornwall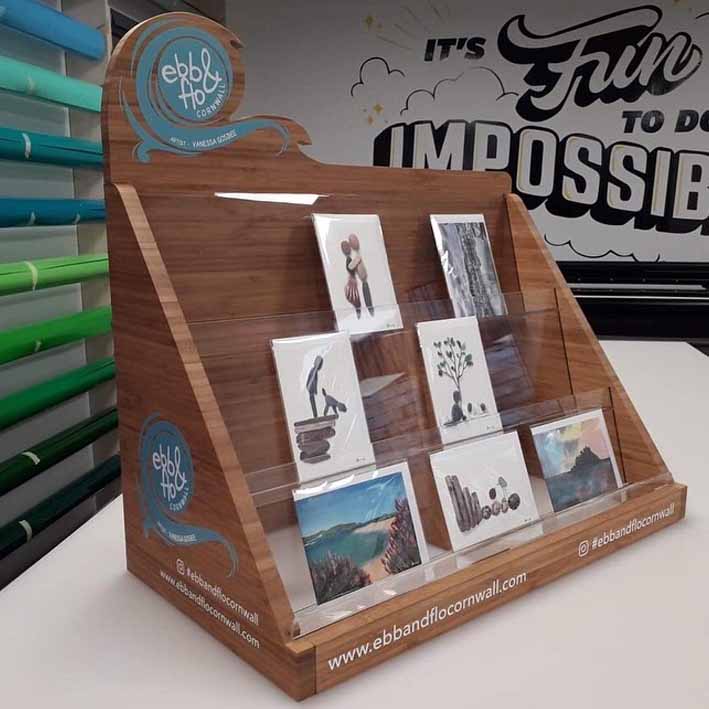 Bamboo point of sale card display
Custom iPad Welcome Desk for Carteron Leisure Centre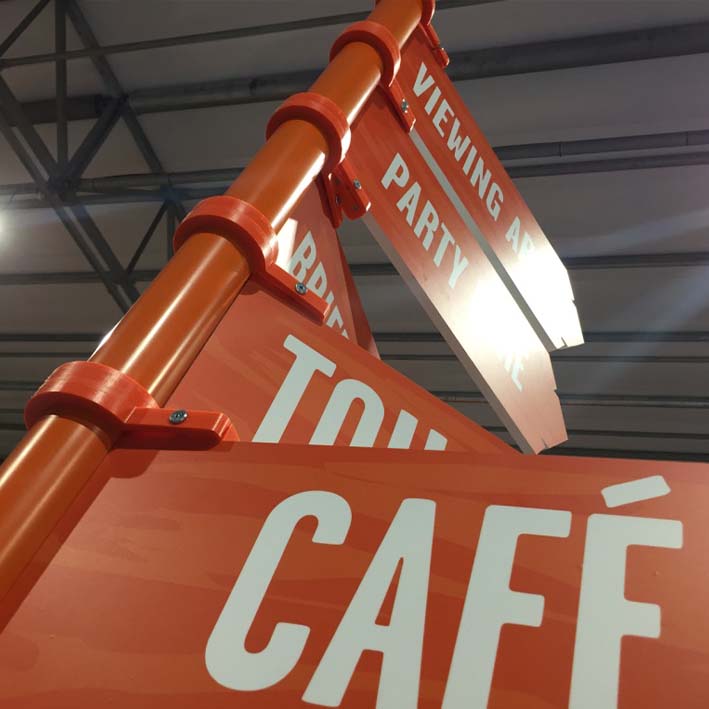 Bespoke creative wayfinding signs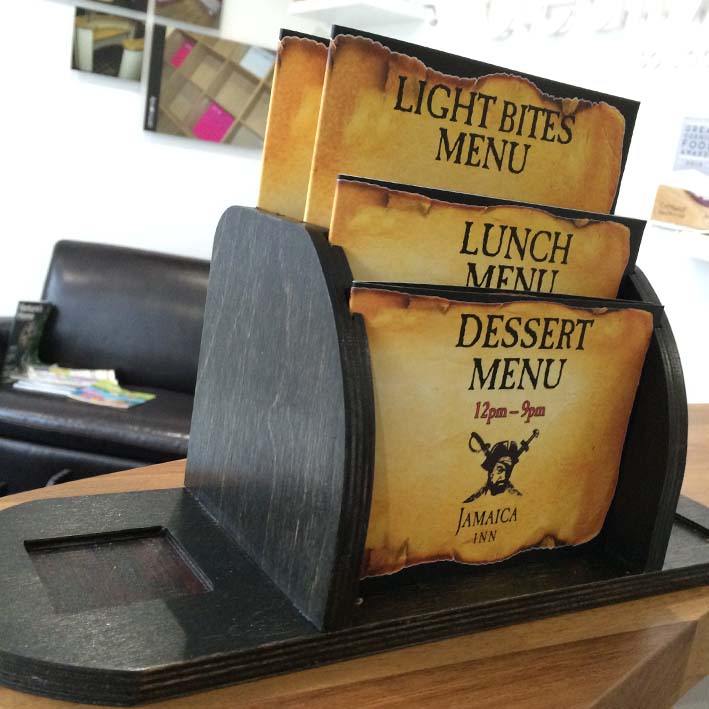 Bespoke Menu Holders for Jamaica Inn, Bodmin Cornwall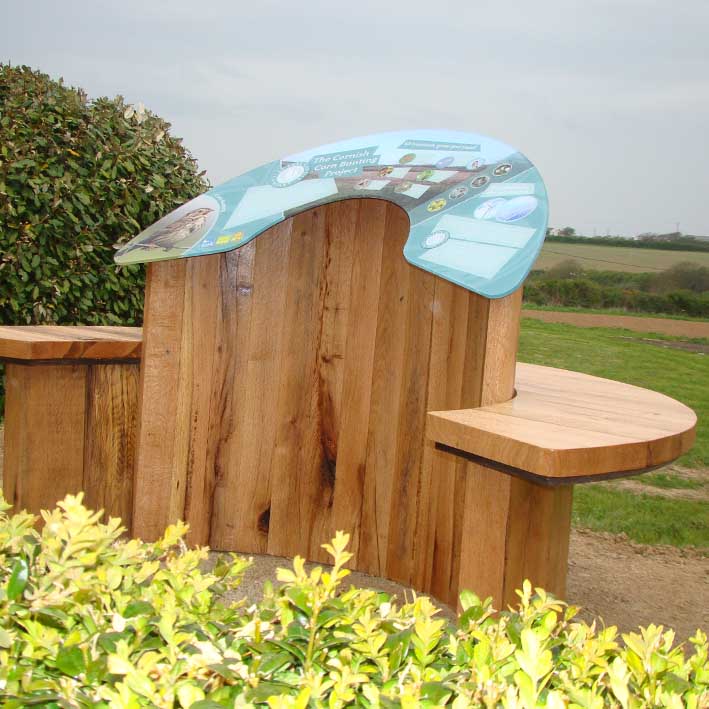 Custom Interpretation Bench Produced from Solid Oak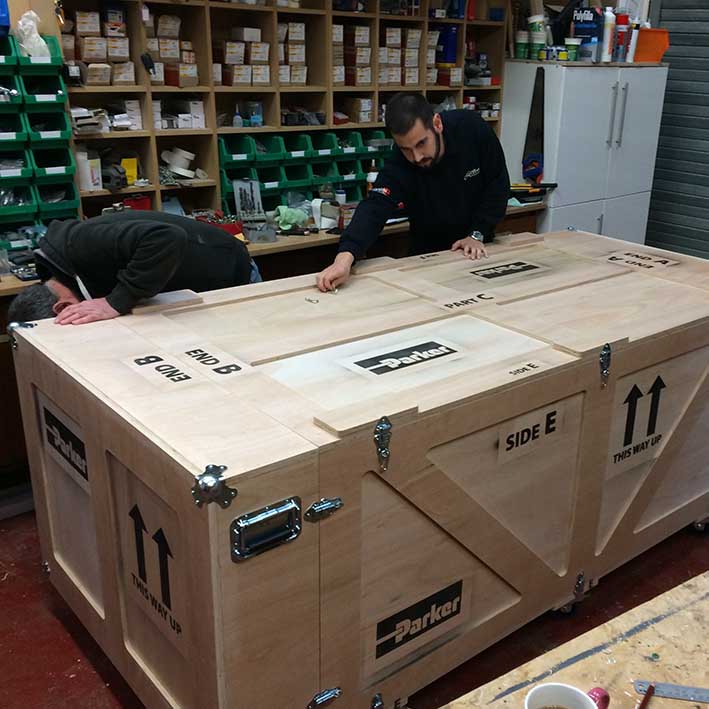 Custom Flight Case for Parker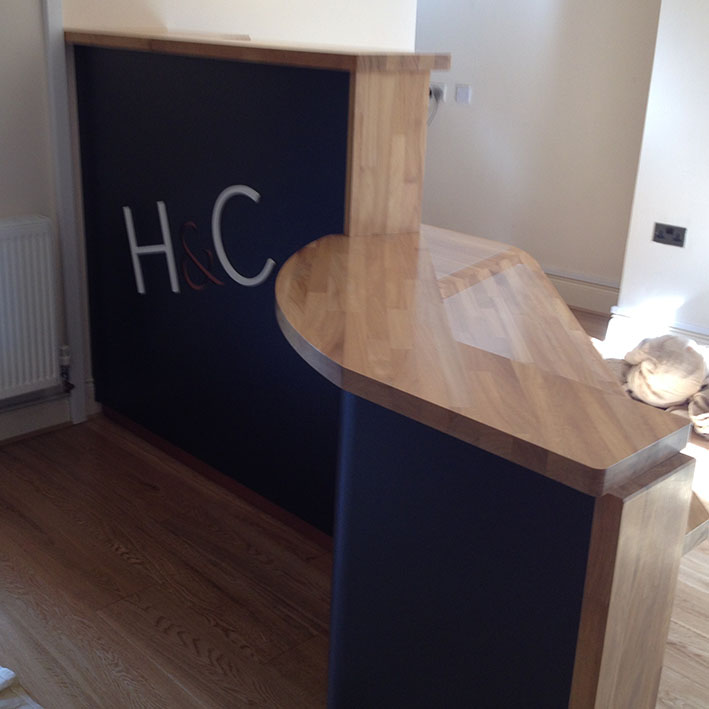 Bespoke Reception Desk Designed and Built for H&C Lawyers, Tavistock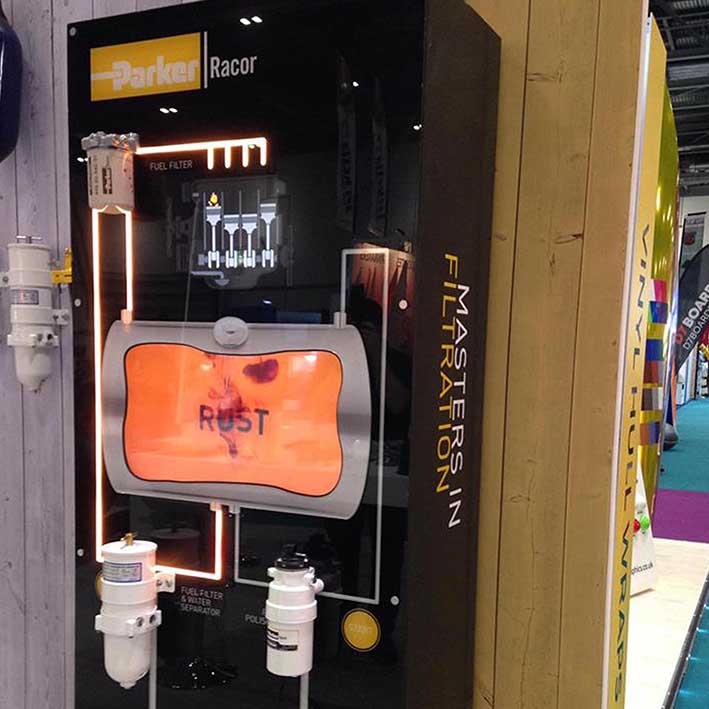 Digital Corporate Display for the London Boat Show with Interactive Video Sequence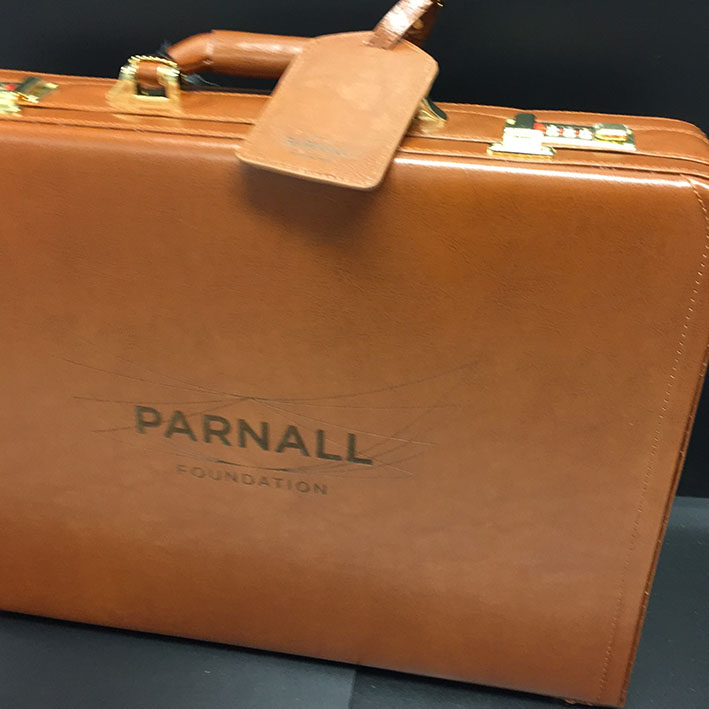 Laser Engraved Branding for Leather Briefcase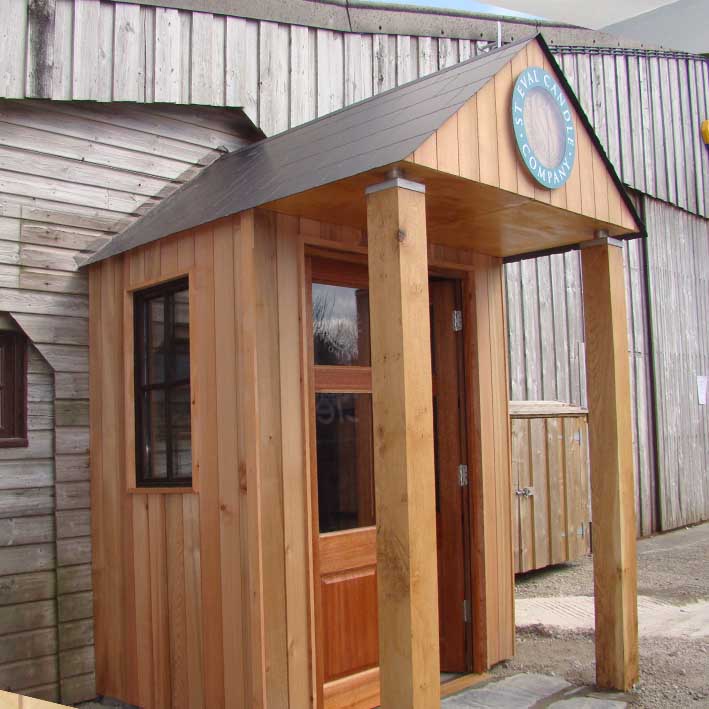 Feature Entrance Porch with Western Red cedar Cladding and Oak Posts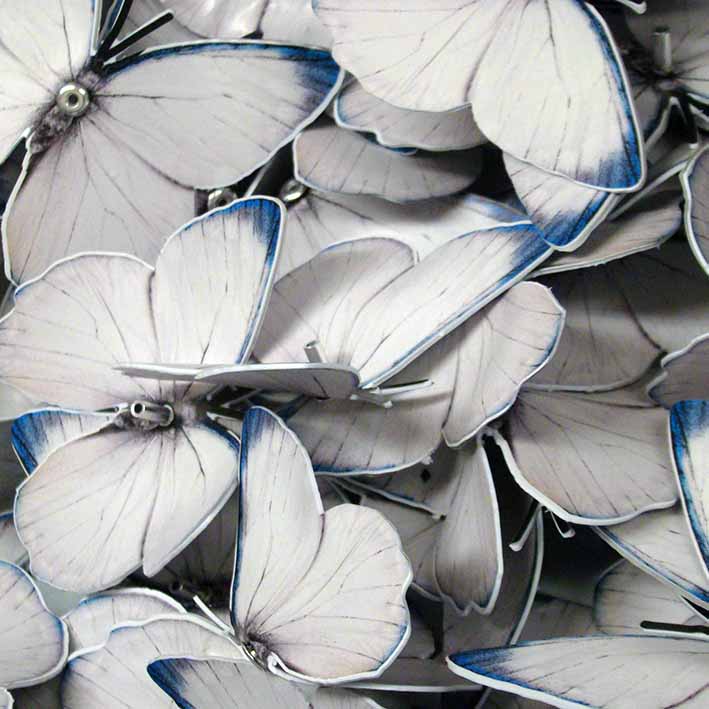 Customised Butterfly Shape Cutting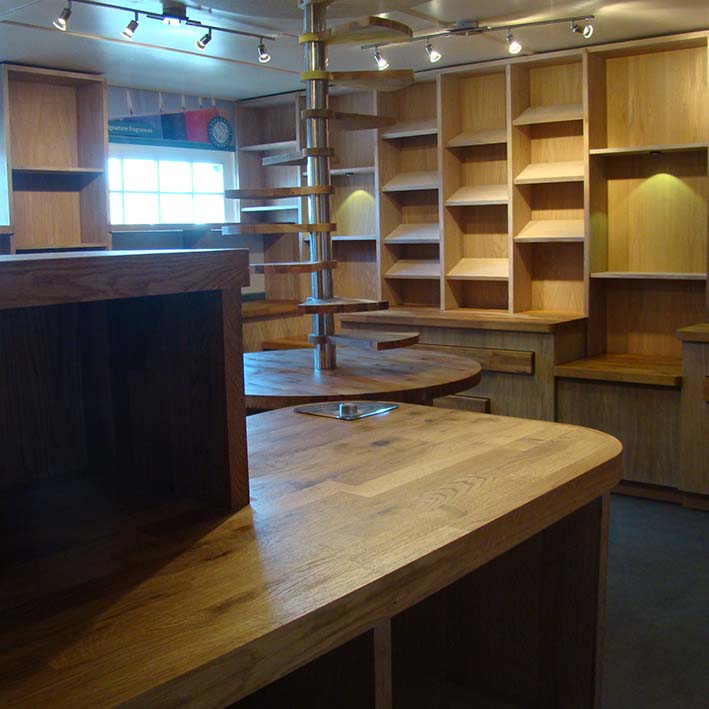 Bespoke Shop Interior Display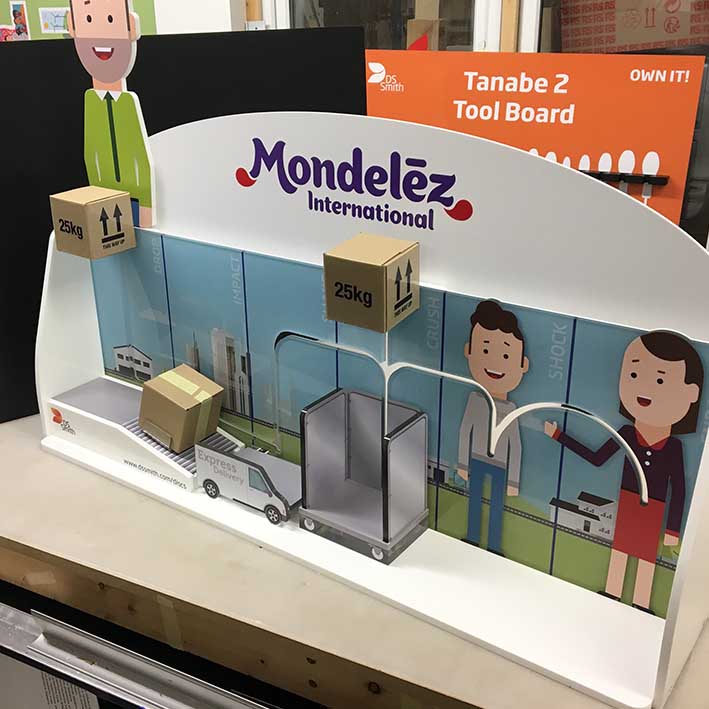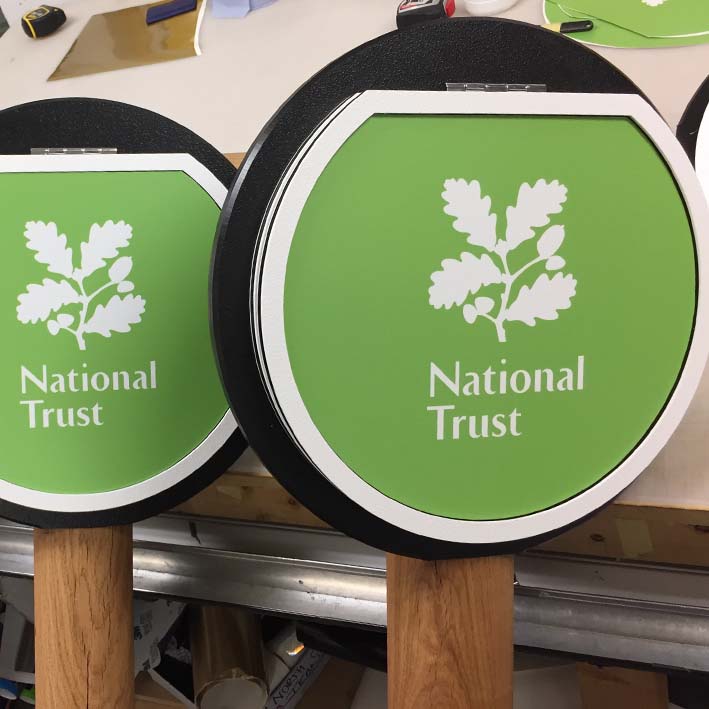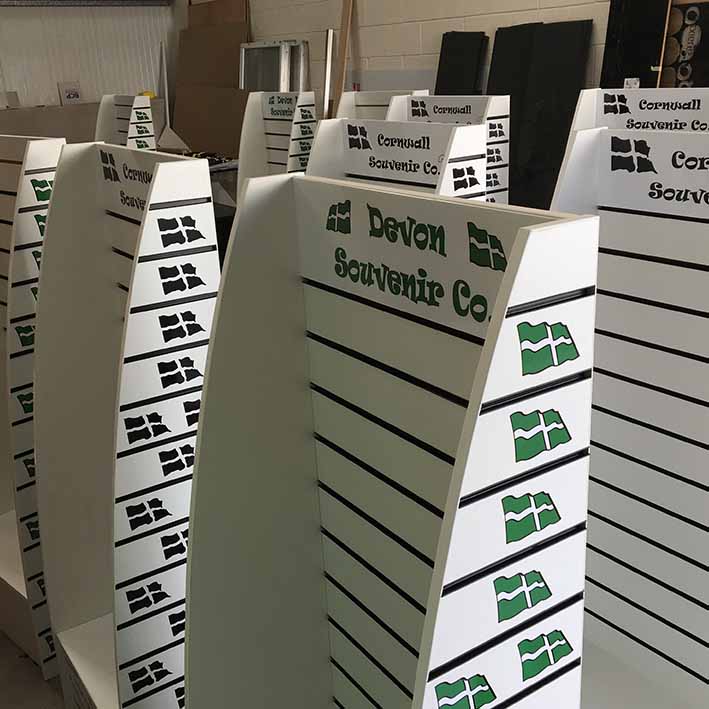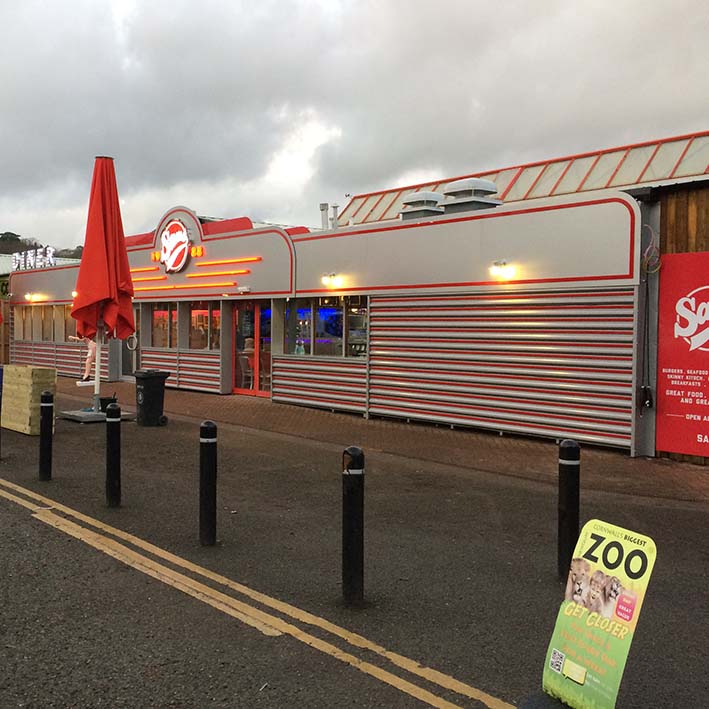 Customised Retail Frontage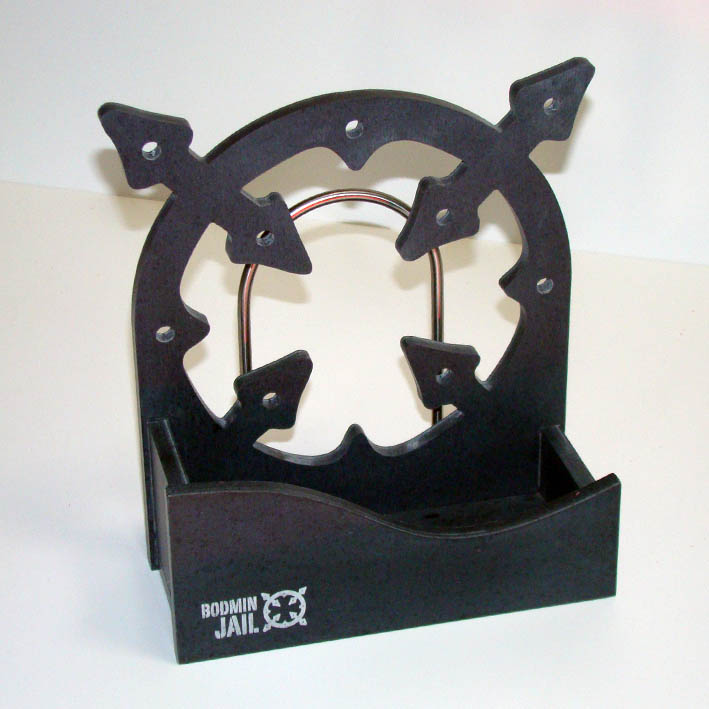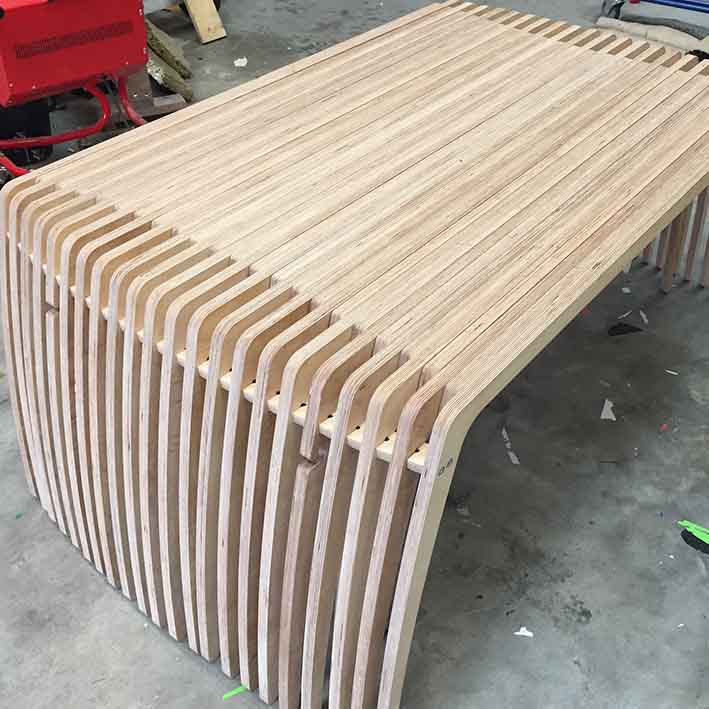 Bespoke Table Manufacture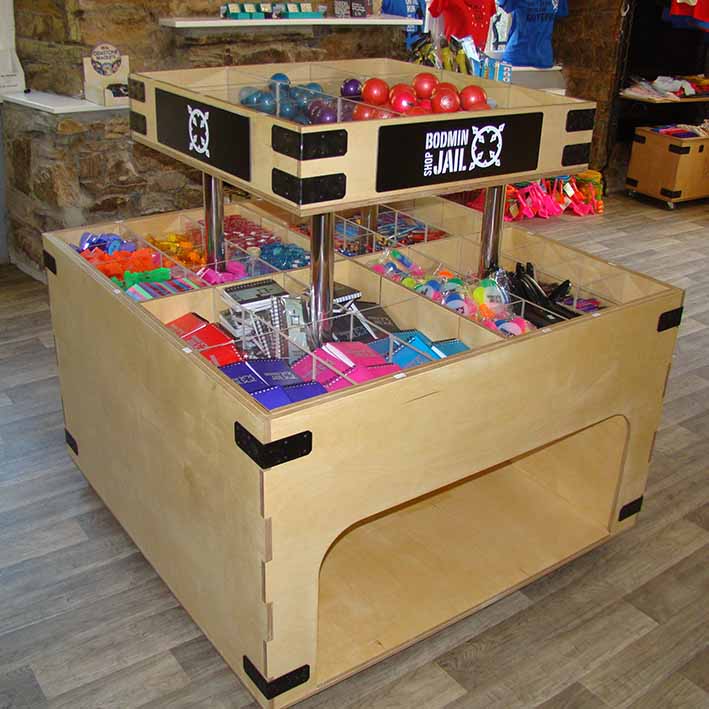 Point of Sale Display Units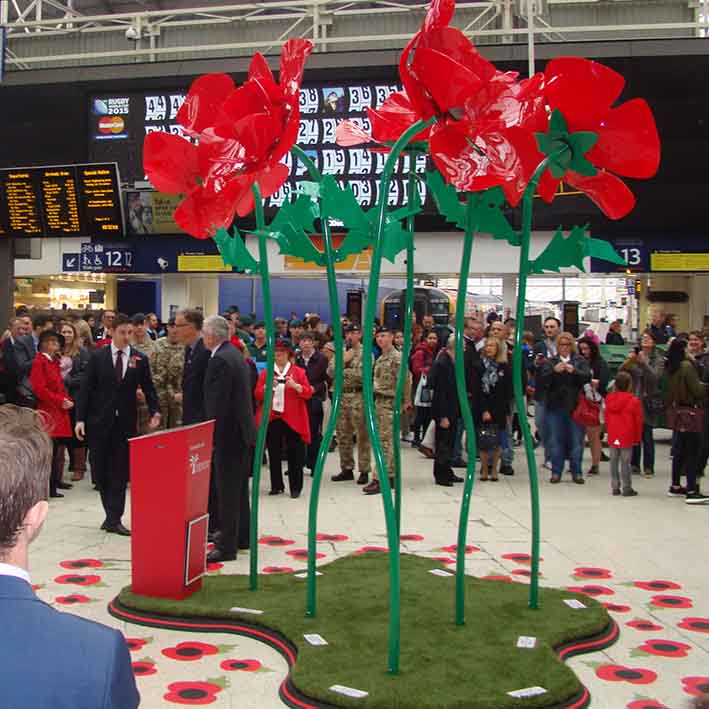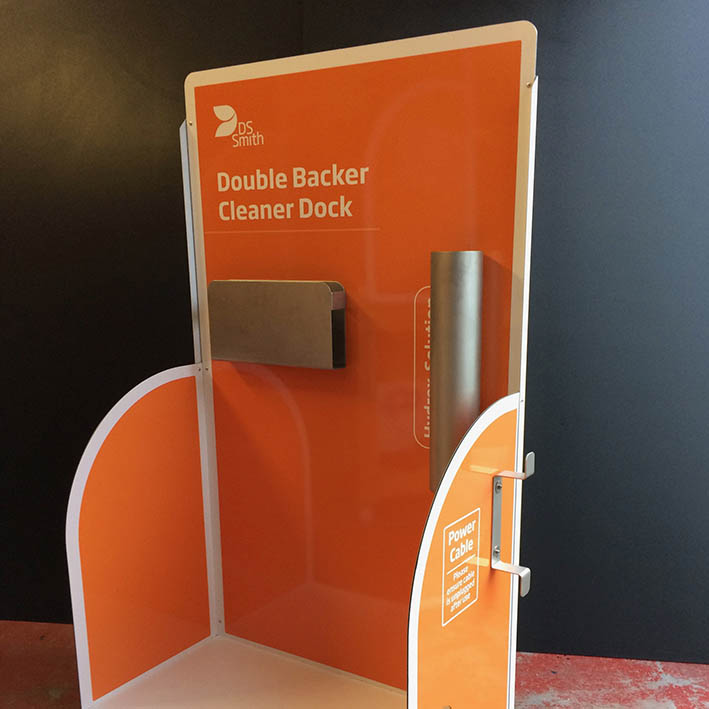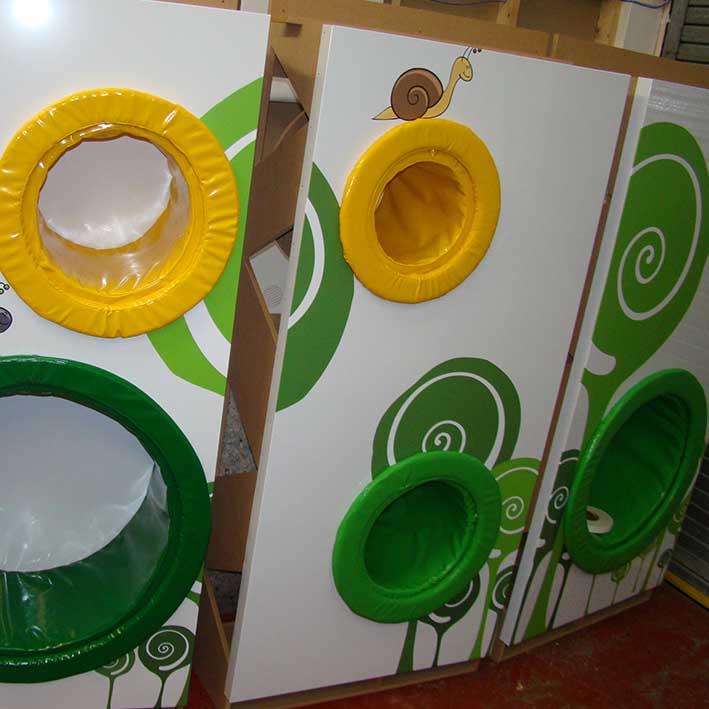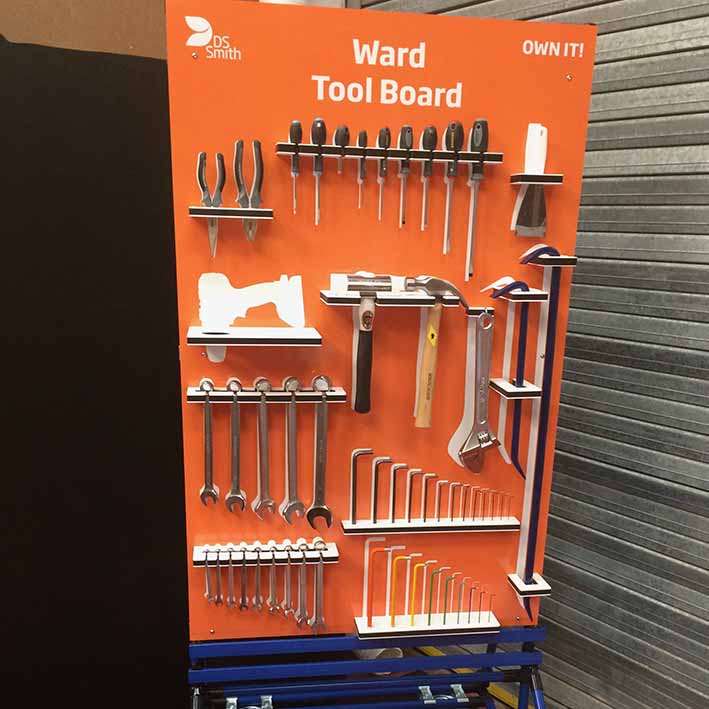 Where do you go when you want something different? We love to help with projects like these, whether it's a complete shop shelving solution, a unique reception desk, an exhibition stand, or retail sales units, we do it all and more.

We take a personal interest in making sure we have understood our customers requirements, which usually involves working directly with them on their premises to see the space, and discuss what they would like to see there. Budget plays a part of course, but we are happy to work with a huge variety of materials to ensure we achieve the best finish we can, whether it is a simple temporary unit or an installation designed to retain it's high end finish for years to come.

Working with our team of designers, coupled with our in-house capabilities we retain the control of the project all the way through, making sure you get the end product you hoped for that will do the job it was designed for.
You can visit our showroom in Launceston, Cornwall to discuss your requirements with our team, alternatively you can contact us by the following methods…

08:30am - 5:00pm Monday to Friday
Southern Works | Newport Ind Est
Launceston | Cornwall | PL15 8EX
Don't forget to follow us: