03/03/20 09:55
The internet is a great invention, as it provides so much so easily. It's easy for someone at home to flick through competing websites and purchase something that may or may not fit their needs. On the other hand, it takes away a lot of personal contact.
Most local businesses can't compete with the prices offered by the bigger companies on the internet, and especially at the moment, as we all try to cope with the aftermath of Covid-19, being a successful, independent business is a challenge. When you think about the #shoplocal movement, it's often applied to the high street, but there are so many local, small businesses in either on Industrial Estates or situated rurally around the outskirts of town. Personally, we're a local business situated down on Newport Industrial Estate. We're proud to be part of the community, and what a lovely feel the community in Launceston has. It has been great this week to see the town slowly coming back to life.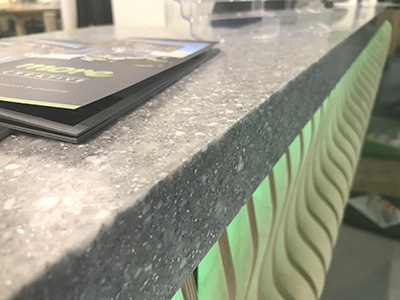 When you shop locally, you're making a big difference to small business owners, although it also affects the local economy as research has shown that when you spend £1 with an independent business, up to 70p goes back into the local economy. If you shop online or with a big corporation, that figure drops to about 5p. That's a big difference, and you can see, you're not only supporting a local company, but the community you live in too.
There's a lot of other reasons why you might want to support the independent businesses local to you too, for example:
• Customer service. It's what we pride ourselves on, and we can maintain it, as best we can because we are a smaller company. We value our customers and the business you give us, but when you deal with a bigger company, that message can get lost.
• Good for the local community. As mentioned before, when you spend money with a local business, money goes back into the local economy which directly affects you and the area you live in.
• Local businesses know the local area. We can all give more advice on the area, because we live in it, and so hopefully understand what will work and what won't more than a company located elsewhere.
• Flexibility. We have the flexibility of working a little bit outside the box, which some bigger corporations don't have. It means we can offer a more tailored service, rather than something prescribed. We don't just tick the boxes and so can give you a much more unique product.
• Loyal. We appreciate the business we are given, and remember it. We always try to go that extra mile for our neighbours in the town too.
• Personal. We like to be part of the community, it's good to get to know our customers and work with them closely, which is not what you get when you work with a big corporation.
• We create jobs for other local people.
• Innovative. We say yes because we like to do interesting things. That means that we design and make a lot of things other companies might say no to. It means that our customers get something unique that they can't get off the shelf and we think that's quite cool.
• They're happy places to work. Which can only be a good thing, right?
We employ local people, we use local services, we are part of the community. Running your own business can mean hard work and long hours, at times leading to worry or sleepless nights, but it's also a realisation of a dream for many. We work hard, but we know we're lucky to be here. The most important thing is that we like to keep our customers happy, and we're grateful for all the business we do in this community. You never know quite what is around the corner, but often, it's the locally run, independent businesses that will go that bit further to help their neighbours out when it's needed.
Let's make next week even better!
All the best,
Claire and the team.
#signs #livery #brand #logo #design #print #manufacture #localbusiness #shoplocal #morecreative