Moving Times
11/06/20 17:45
For many of us it's been a strange few months. It doesn't matter if you're employed or an employer, things are certainly very different now than they were at the start of the year.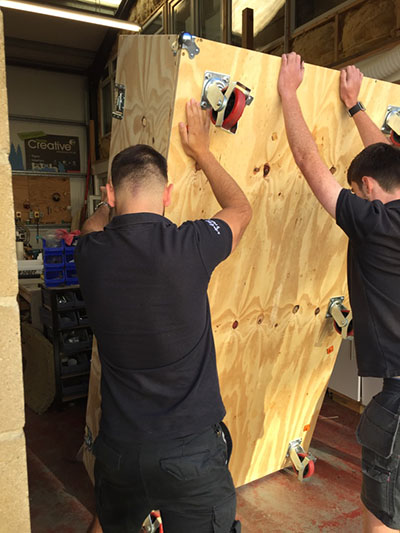 For us, we started the new year full of good intentions. We moved into new premises, which was great news, despite being a lot of hard work and culminating in us finishing the move and vacating our old premises literally over the Christmas break! We are now across the road from where we were before, so no harder to find, and yet with a lot more space which is always a good thing when it comes to expanding. It's an exciting time, and we're looking forward to expanding our capabilities even more in the coming weeks and months.

Of course, like many other businesses both big and small, the pandemic and lockdown have put a lot of plans on hold. No one knows quite what the future holds, and businesses are having to adapt to situations that they never expected. Local companies have turned their hand to helping out others, and many other people have been using services that they may never have done before. I hope when things go back to 'normal' that this enhanced sense of community isn't forgotten and we all continue to support other local businesses.

It's easy to forget that behind the scenes, businesses are run by people. Everyone that runs a company wants to make it work, both for their employees and themselves. It's great being part of the local community, even though these current times are more testing and it's sad to see that not every company will make it out the other side of the pandemic. I hope that it will make those that do survive much stronger.

Over the coming weeks I hope to be able to give you an insight into the world behind the doors here at More Creative. We're a friendly bunch, but obviously with the social distancing we don't get out of the office as much as we used to, although we are still offering all the services we normally do, just with a little more caution.

For those of you who haven't met our team, we're a family run company, with high standards! We like to get things right for our customers, even if that means going back to the drawing board a few times. We love working with every type of customer, we can create an idea from scratch which our team can manufacture and fit for you, but we also are happy to work with designers, if they have something that they want to bring to life. We're a friendly bunch, so don't be afraid to get in touch!

All the best,
Claire and the team.